Pin It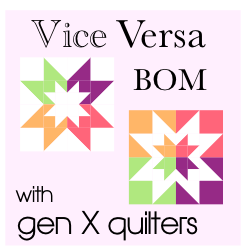 Welcome to the Vice Versa Block of the Month Club. This is a
BOM Club for 2014. We are making classic blocks and their inverse, then setting them in a modern and surprising way. Purchase a subscription here for $15 or buy blocks individually in the shop.
The Vice Versa Blocks.
The blocks used in this Block of the Month project were chosen for their polarity. The ability to construct the blocks with positive and negative space - and then invert them. With each block, there will be two sides to each coin. One where you put the background fabrics in the most "common" locations. The second block will be the reverse - putting the color in the background.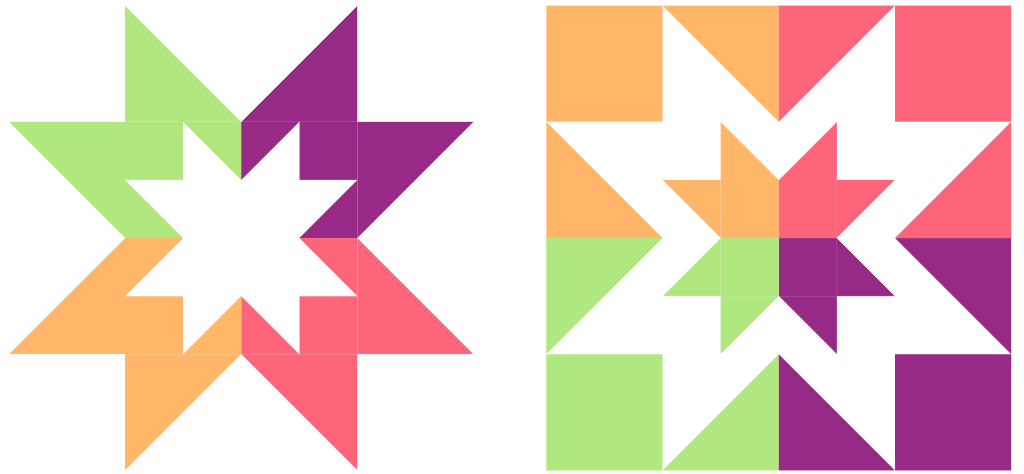 The blocks above are the same exact block. A star within a star. The left and right blocks are inverses of each other. Yin and yang if you will. They are opposing, yet complimentary blocks. And when the two combine, the whole is greater than the separate blocks by far.
Starts January 2014 - join us at any time throughout the year.
New Block Patterns released the 1st Friday of the month
9 Block Tutorials; October and November will be spent finishing the quilt
Join our flickr group to interact with other BOMers and share your progress.
Skill level: Confident beginner - Intermediate
Build these Skills:

work on color and value within blocks, master block basics like half-square triangles, flying geese, hourglass, stitch-n-flip, and on-point block setting. The blocks are in order of increasing difficulty.

There are two finished sizes of the quilt depending on the block size you choose. Cutting instructions provided for both sizes.
Lap.

57.5" x 57.5"

(9" finished blocks)
Large Twin

74.5" x 74.5"

(12" finished blocks)
I'll be using Pure Elements by Art Gallery Fabrics
for the BOM. They are so silky smooth!
The Design.
A fun and funky layout for the BOM. Look closely, there are only 9 blocks. 8 blocks have a "twin" - it's inverse. The 9th block is the striped block that acts as bookends. They are all set on-point for a fun modern layout.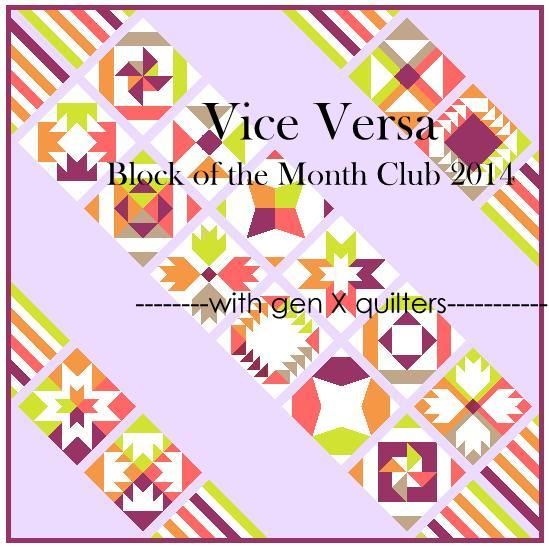 All the Details.
An Introduction - All Important Information and Guide to Choosing Fabrics

Instructions for cutting larger background negative space and sashing

9 Block Patterns (1 each month)

Instructions for Assembling the Quilt Top - On-point setting

Suggestions for quilting the quilt
Getting Started.
an intro to the BOM, fabric requirements and frequently asked questions. (Post will be up on 11/11/13.)
Annual Subscription.
An
annual subscription for the BOM
is available
here
for $15. All patterns are PDF downloads, automatically emailed to you each month.
When you subscribe, a Vice Versa Introduction PDF (

All Important Information and Guide to Choosing Fabrics) and all block patterns to date are

emailed immediately with payment.
-OR-
Pay One Month at a Time.
If you prefer to pay as you go, you can purchase each month's PDF block pattern individually for $1.50 per month in the shop.
My Color Inspiration.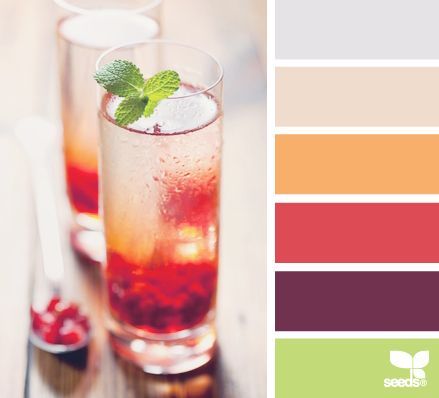 Image courtesy of design-seeds.com
Pin It