Pin It
I just love this quilt. It's simple and classic, yet has just a teeny modern twist to it.
Gatekeeper
is a quilt based on those gorgeous Irish Chain designs that adds just a small modern element with the sashing lines that extend to the edge of the quilt. Really though, you could make this quilt with just about any style of fabric and it will always be stunning.
For once, this truly IS an "easy" quilt. No triangles or other fussy pieces to play with. Nope, just simple squares and rectangles. This whole quilt breaks down into 3 basic blocks, which makes it simple to put together with strip piecing to boot!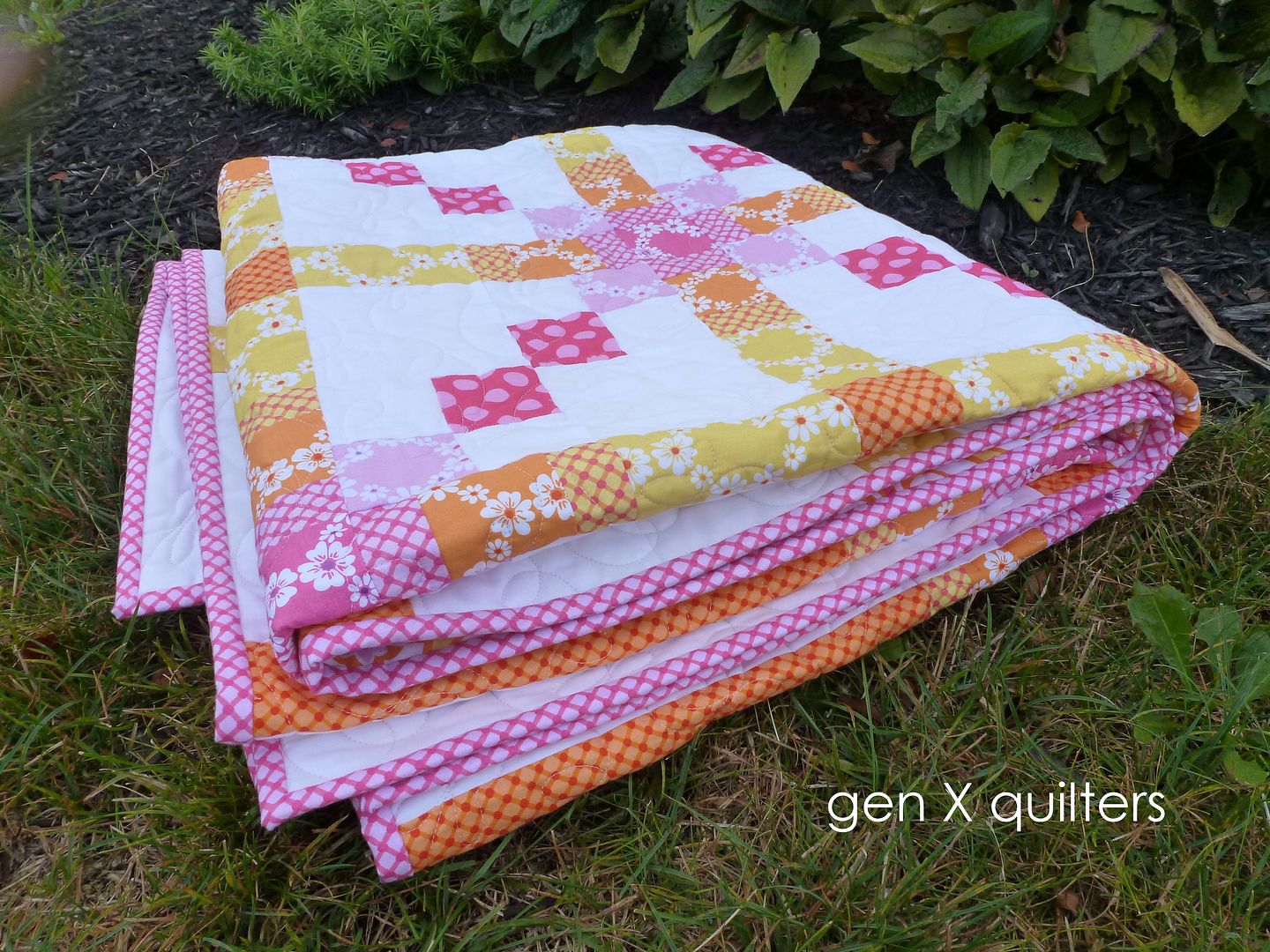 Gatekeeper's finished size is 70" x 70" with an individual block size of 10" x 10".
Skill Level: Advanced Beginner
Below you can see the fabric requirements to make: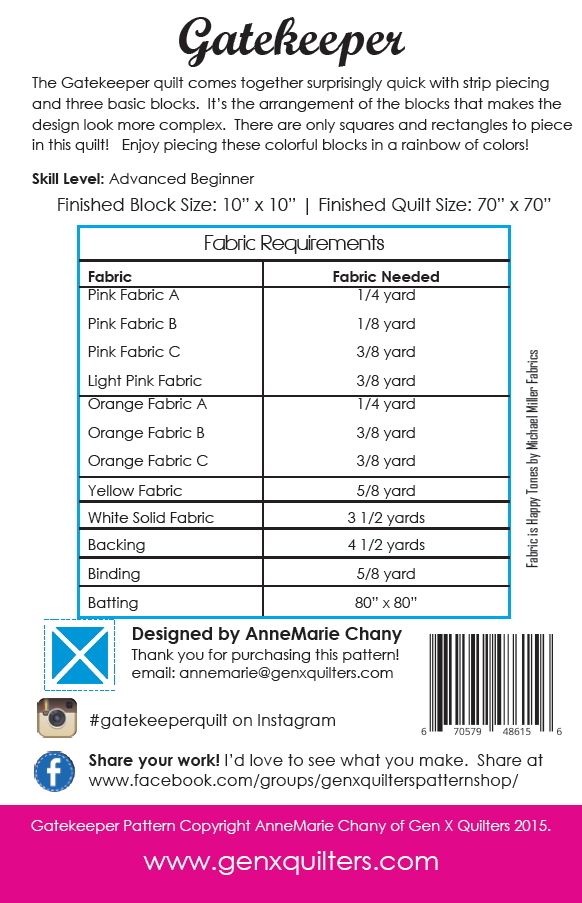 I wanted to play around with some fabrics to show how this quilt could definitely be made into one with a traditional feel. Here is a sketch of Gatekeeper done in Fig Tree's new
Farmhouse line
. Isn't it fantastic?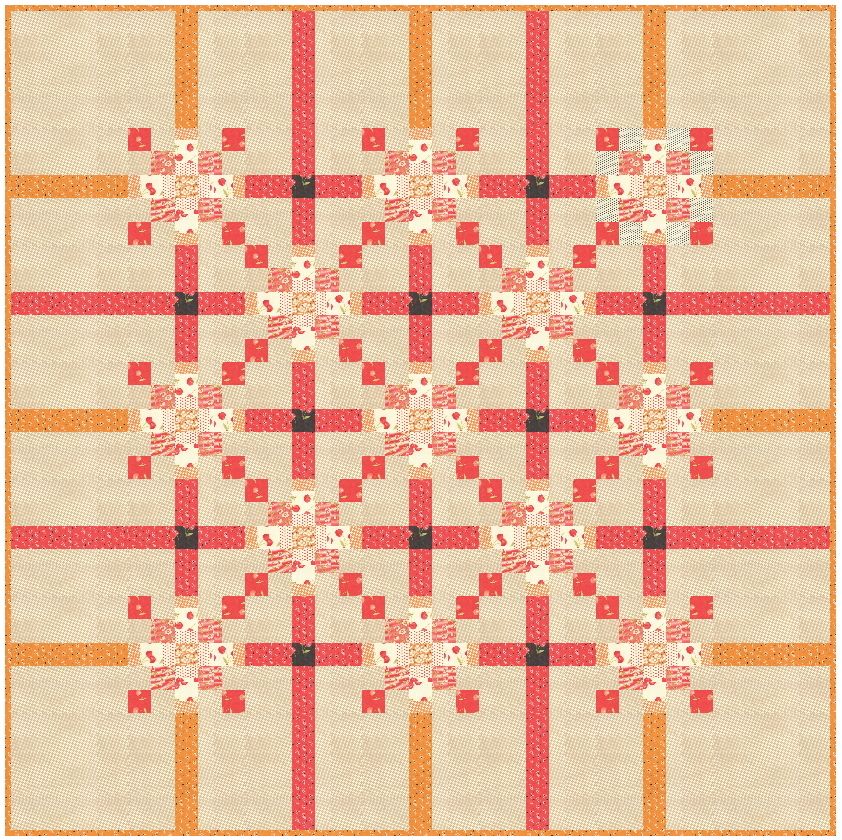 And this is another version in Michael Miller's Happy Tones line using blues and greens. So fun!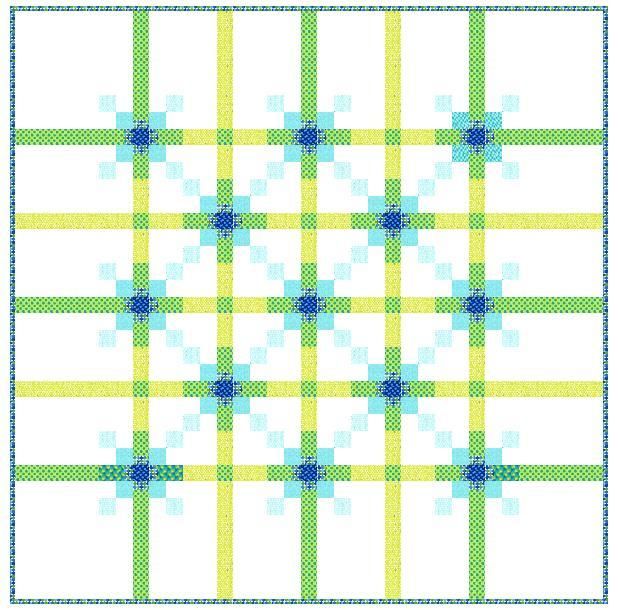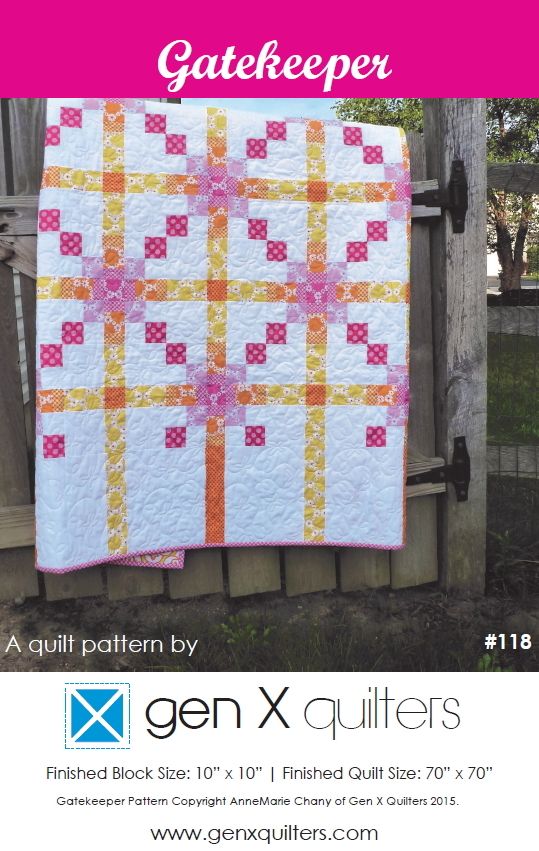 I hope you like it!
It's available as PDF and Hard Copy Print. On sale this week only!
Gatekeeper PDF
$9
$7.50
on sale
Gatekeeper Print
$9.50
$8
on sale
--------------------------------------------------------------------------------------------------------------------
This pattern is available for
wholesale
and are carried by Checker, E.E. Schenck, and Brewer Sewing Distributors.
This quilt was also seen in Fons & Porter's Easy Quilts, Spring 2014
issue.
Pin It