Pin It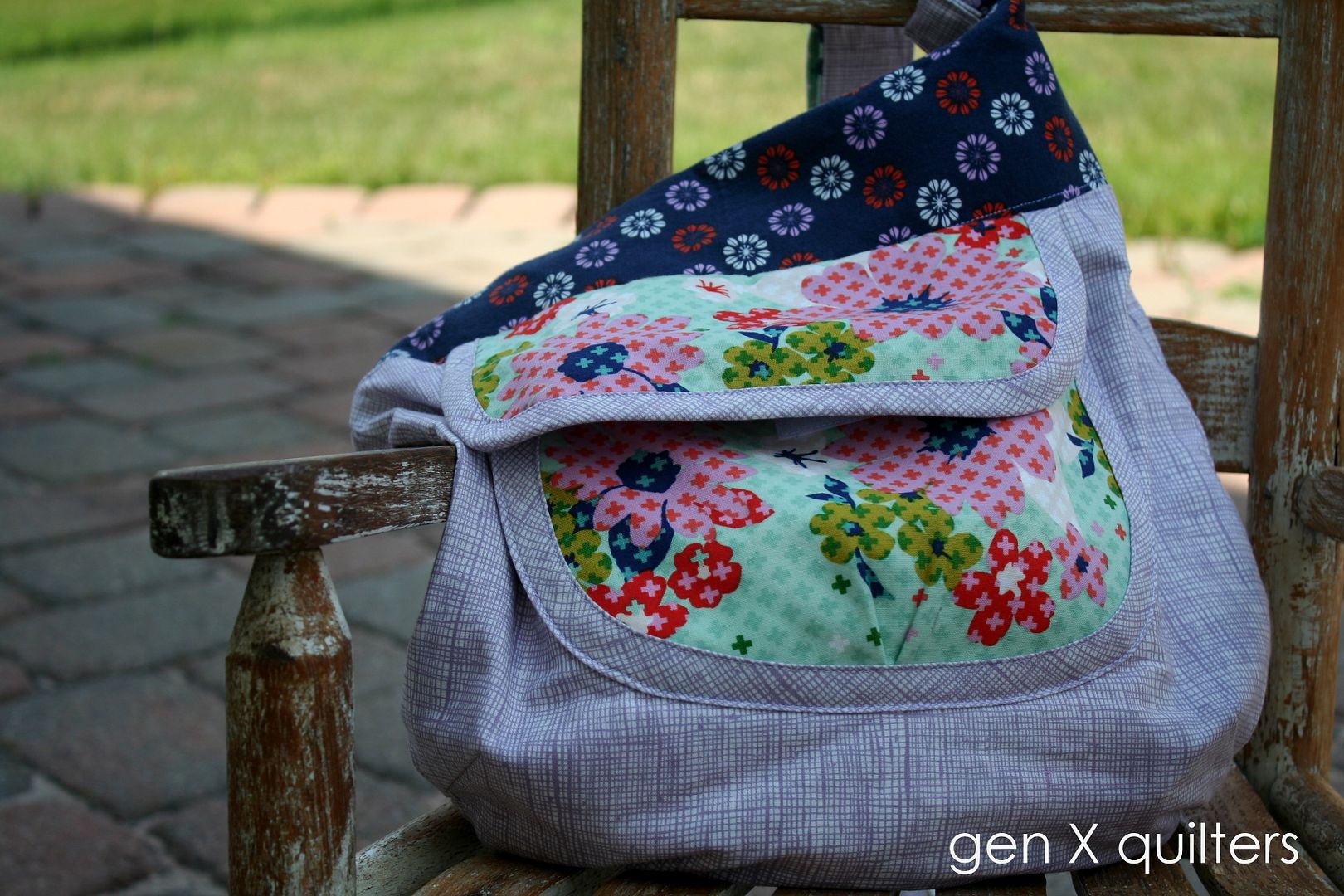 The week before we left on our family vacation, I HAD to have a new bag. You know how that goes, right? Suddenly, it's the one thing I can't bear to travel without. And instead of all the packing and laundry that needed to be done, my new bag became top priority.
I'm glad I did. I decided to make the
Sidekick Tote
by Anna of
Noodlehead
. My first
Noodlehead
pattern. I can see why her patterns are so popular. It's in the details. Just look....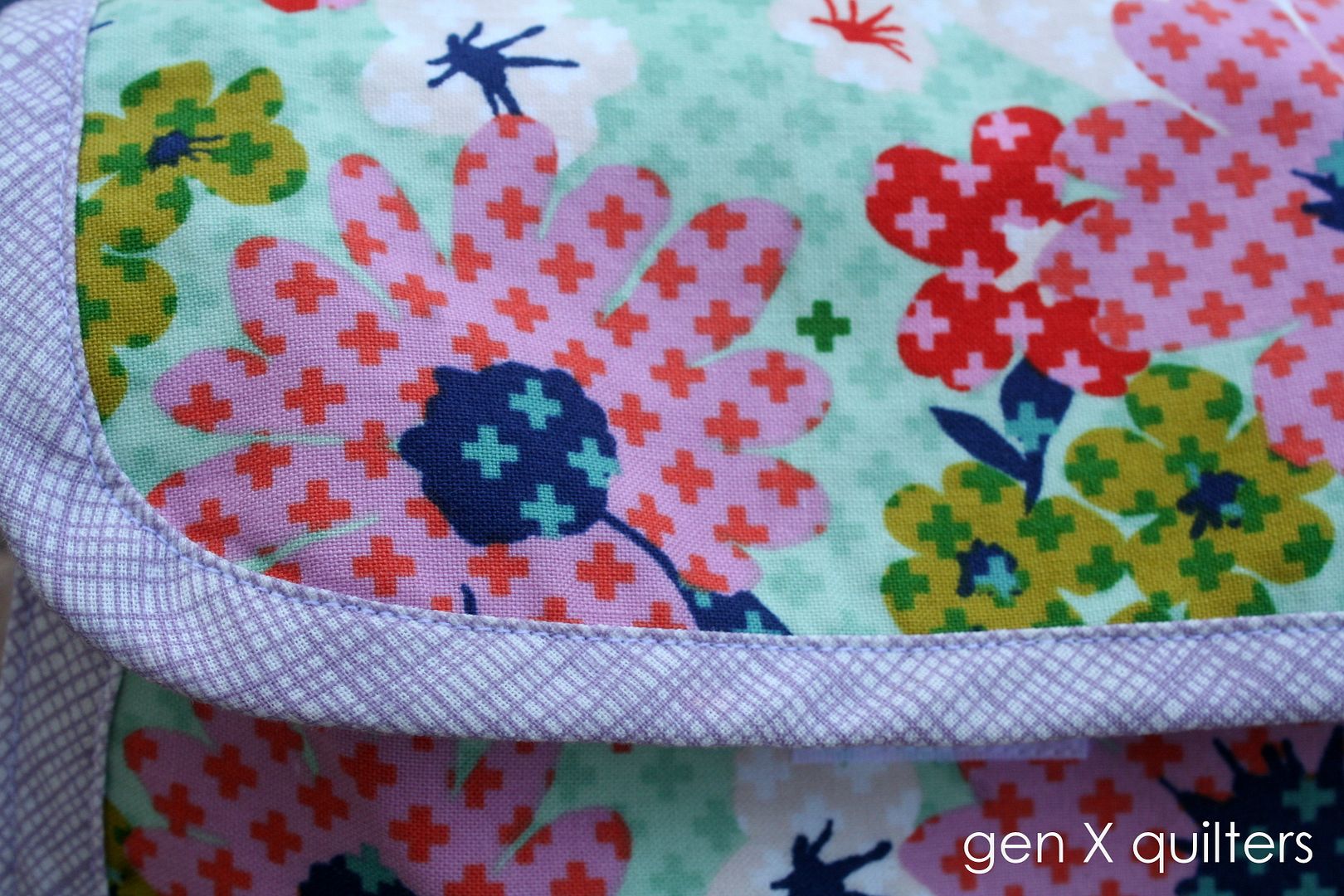 I made my own bias tape for the front pocket detail.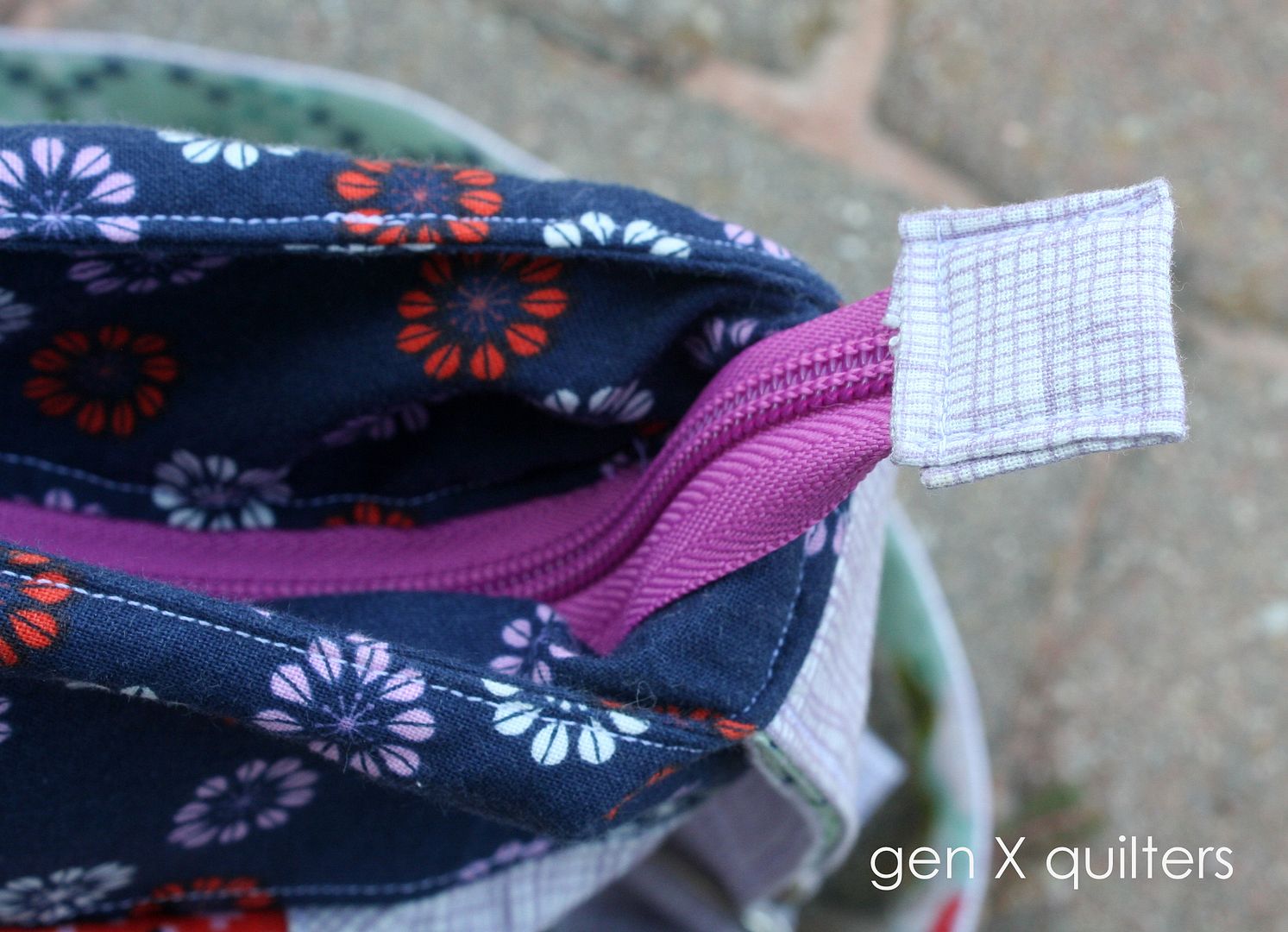 The zipper tab.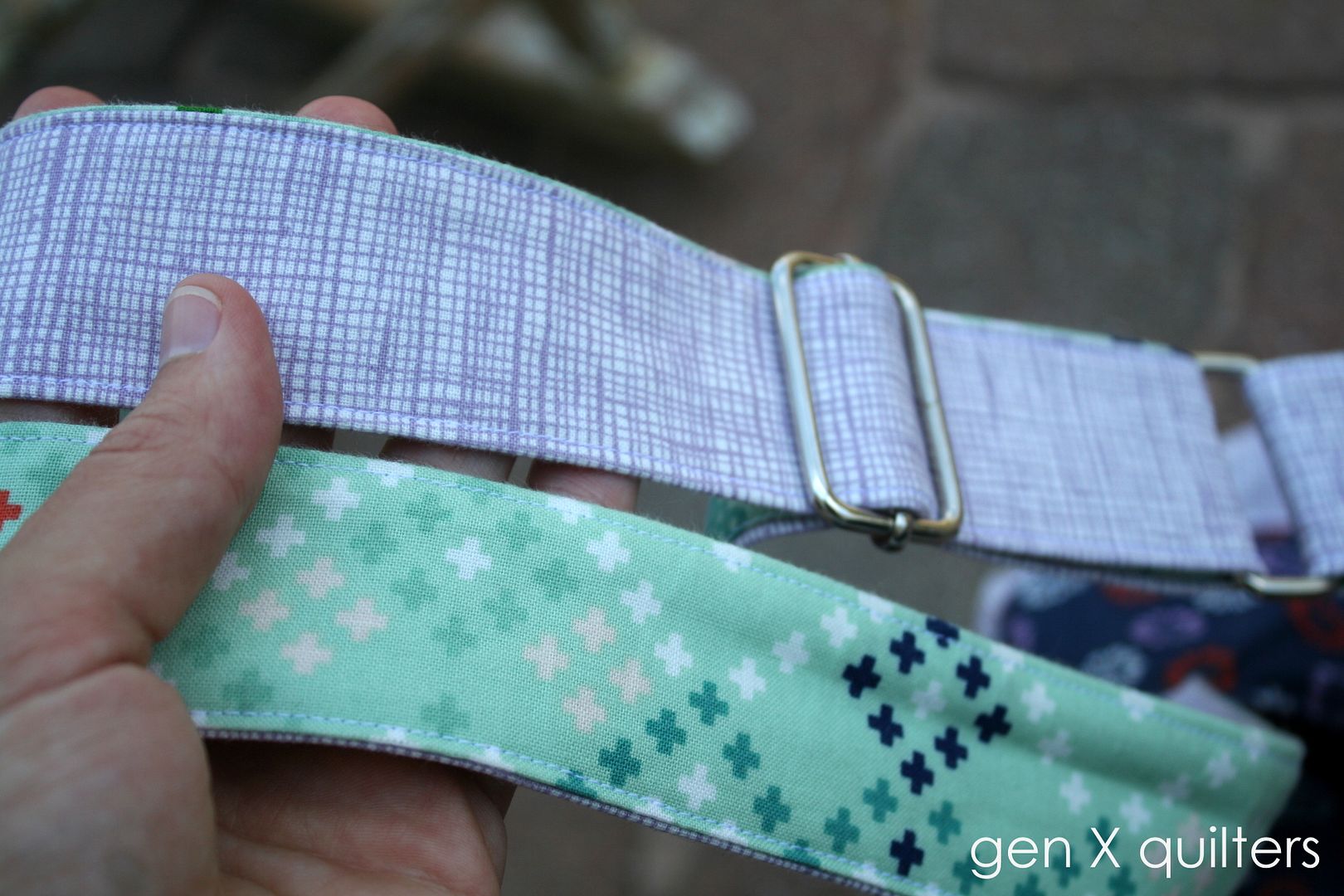 The strap is lined in a contrasting color.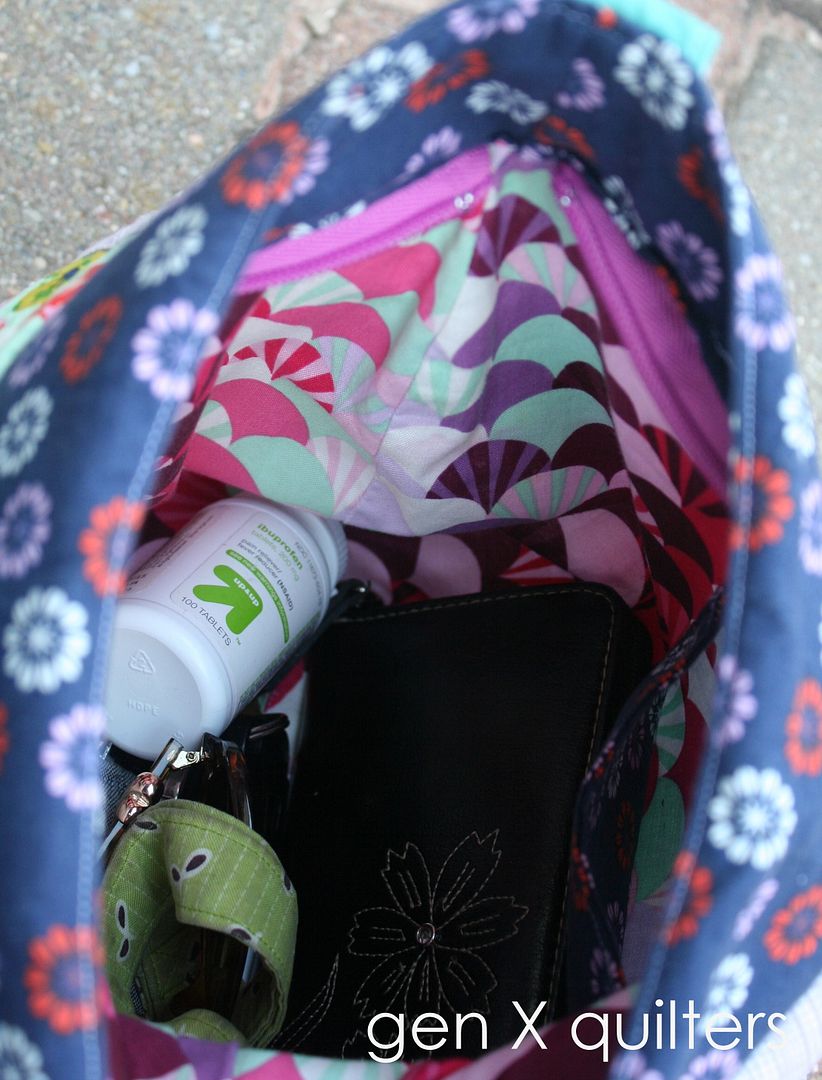 A recessed zipper. It's a roomy bag, despite it's frame. I made the large size (of the 2 provided) and I was worried it wouldn't be big enough for the mom arsenal I still need to carry at times. I was pleasantly surprised that it is big enough to hold all I need it to.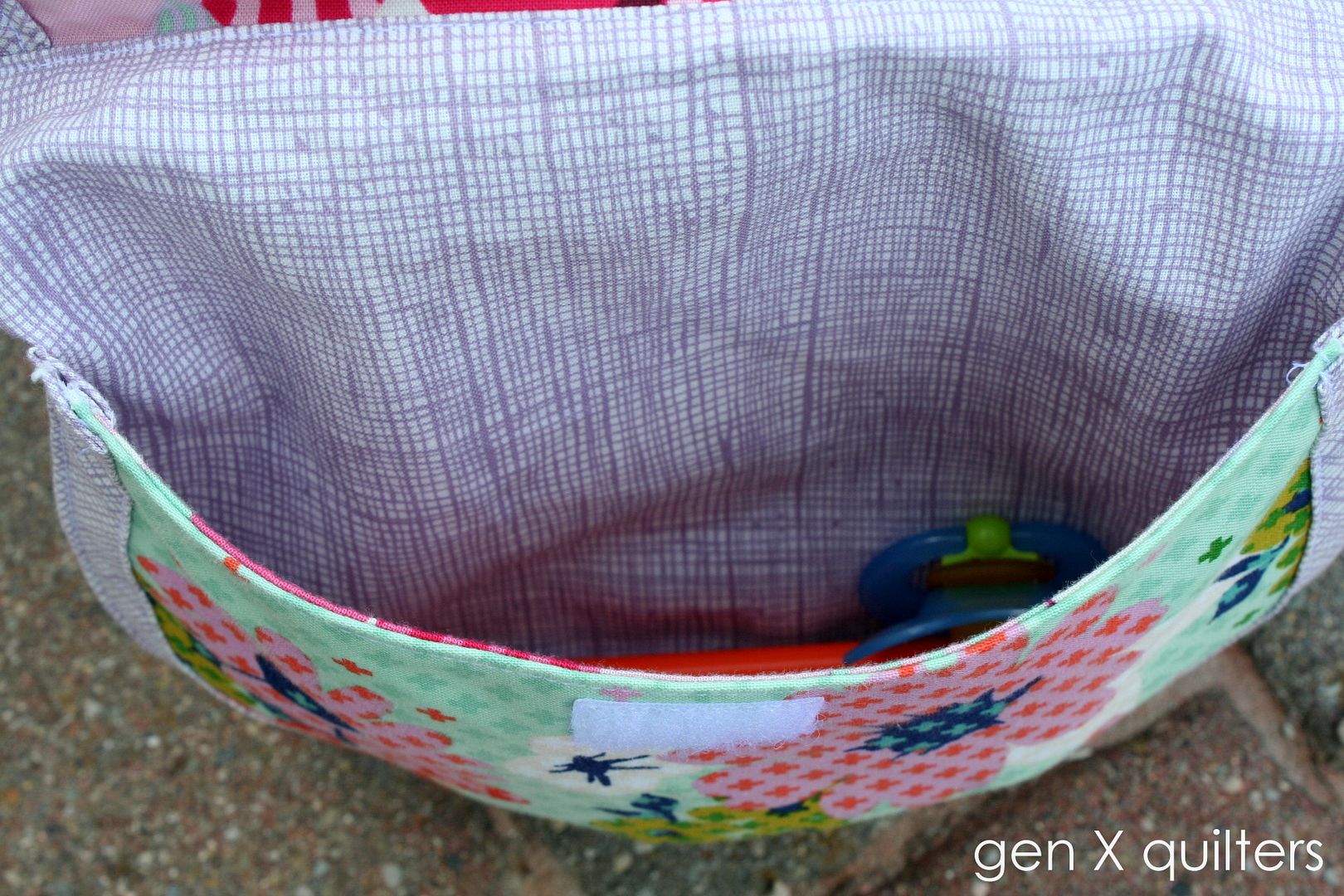 Large front pocket - perfect for sunglasses.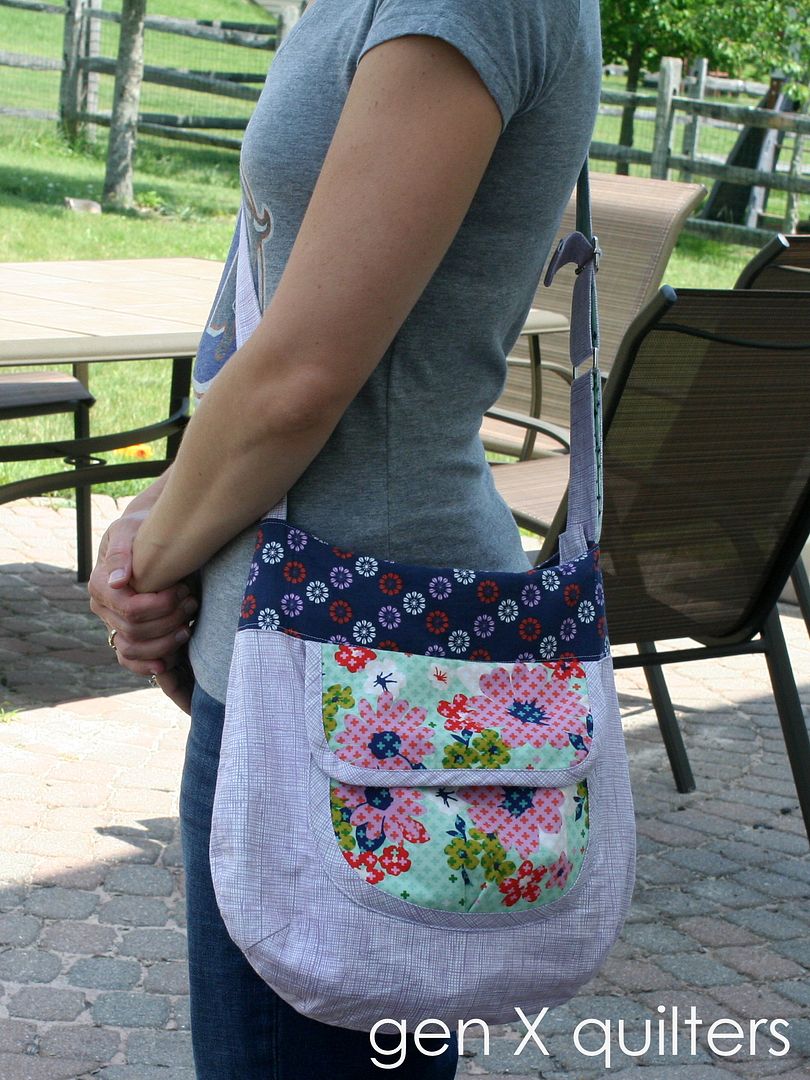 I'm so happy I was able to take this bag on our trip to the beach. It always feels so good to have a new bag - and of course, using Melody Miller's
Mustang
collection from
Cotton + Steel
was also a thrill. Her whole line is just lovely! All kinds of neat border prints to do fun things with.
Outside -
Mustang by Melody Miller for Cotton + Steel; Alexander Henry Heath Crosshatch.
Lining - Parisville by Tula Pink for FreeSpirit.
Pin It