Pin It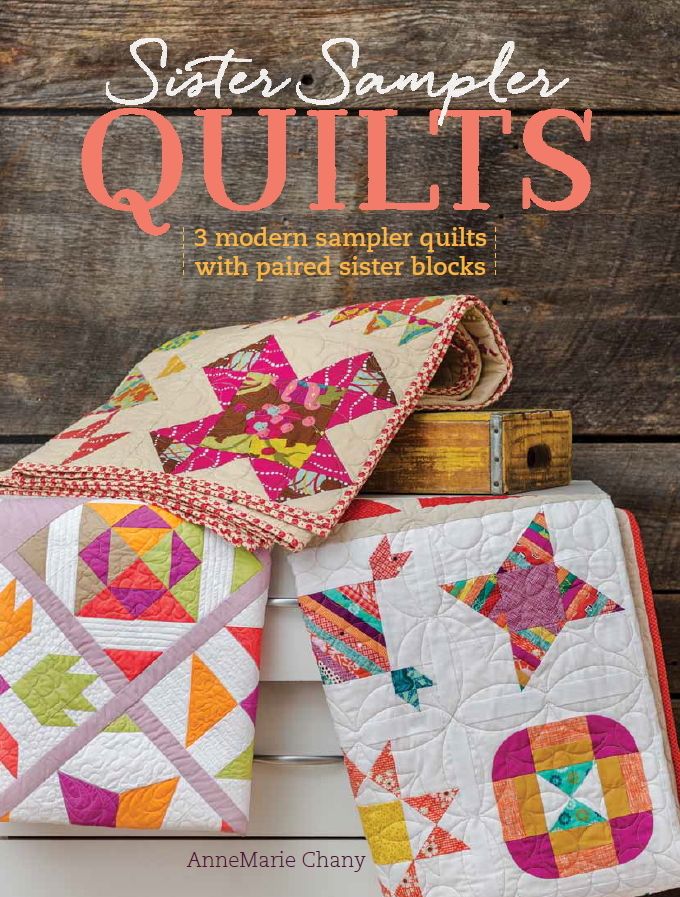 Create beautiful and unique modern samplers with Sister Sampler Quilts. Traditional piecing methods combine with fun modern layouts in these 3 samplers with a twist. What's the twist?
Instead of creating just one of each block, all blocks in this book are made as "Sister" pairs. Create them to your liking as identical twins, color inverted pairs, to completely scrappy sets.
Inside the book are 25 interchangeable sister blocks and 3 sampler quilt designs that challenge traditional grid layouts with fun, innovative settings.
The quilts beautifully bridge the gap between traditional and modern. Whether you're a beginner or a more advanced quilter, you'll enjoy practicing and perfecting quilting basics, like half-square triangles, flying geese and hourglass blocks, to beautiful effect.
Modern traditional quilting is the perfect way to blend old and new techniques to create a quilt that's uniquely yours!
25 interchangeable blocks in 2 sizes (9" and 12" finished blocks)
3 modern sampler quilt layout designs
Create quilt blocks as "Sister" pairs to learn about color placement, practice piecing techniques and create balance in your sampler
Sister Sampler Quilts: 3 Modern Sampler Quilts with Paired Sister Blocks 128 pages; 8 1/2" x 10 1/2" ISBN: 978-1440245039 By AnneMarie Chany
#1 SISTERS' TEN SAMPLER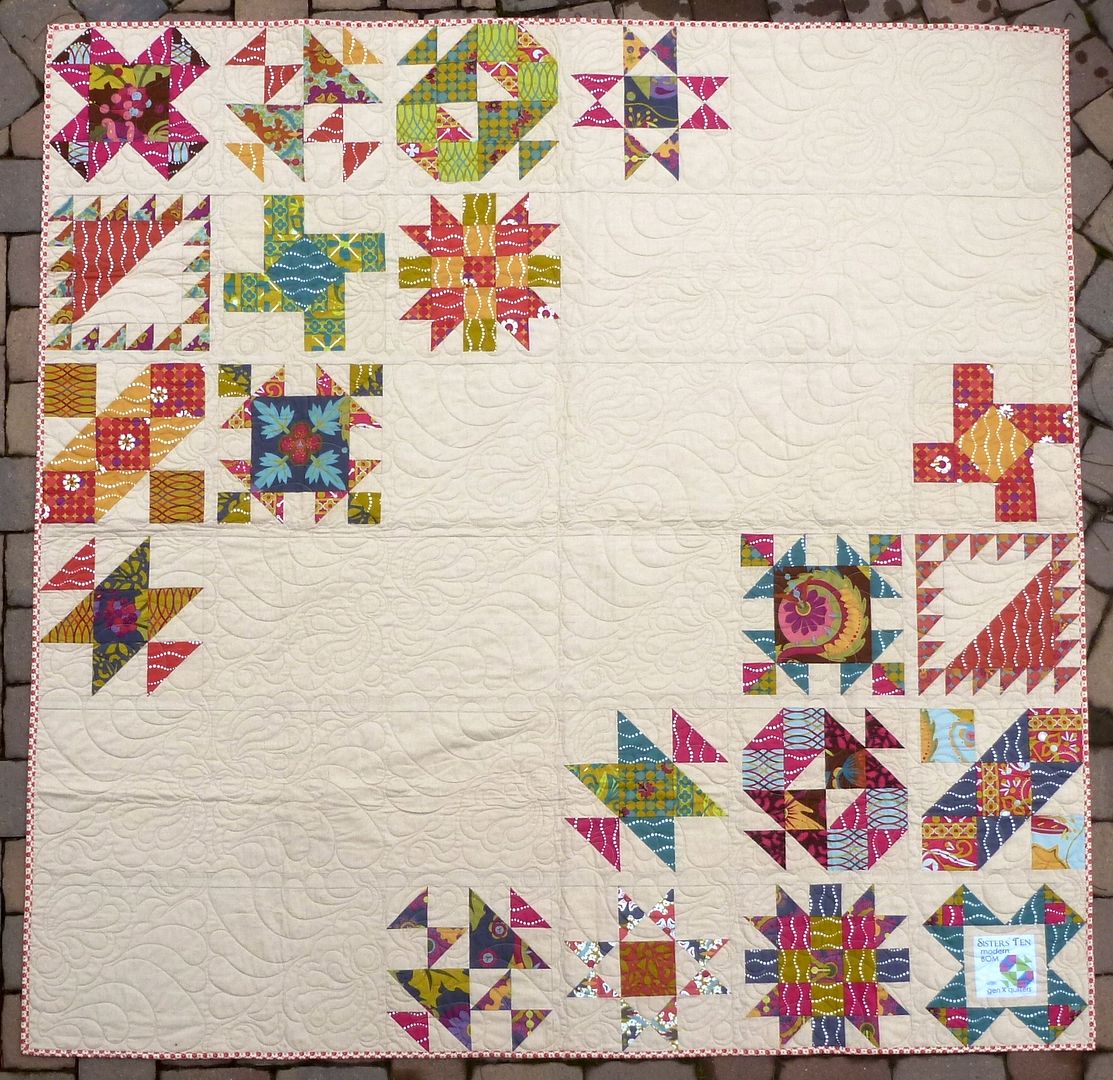 #2 VICE VERSA SAMPLER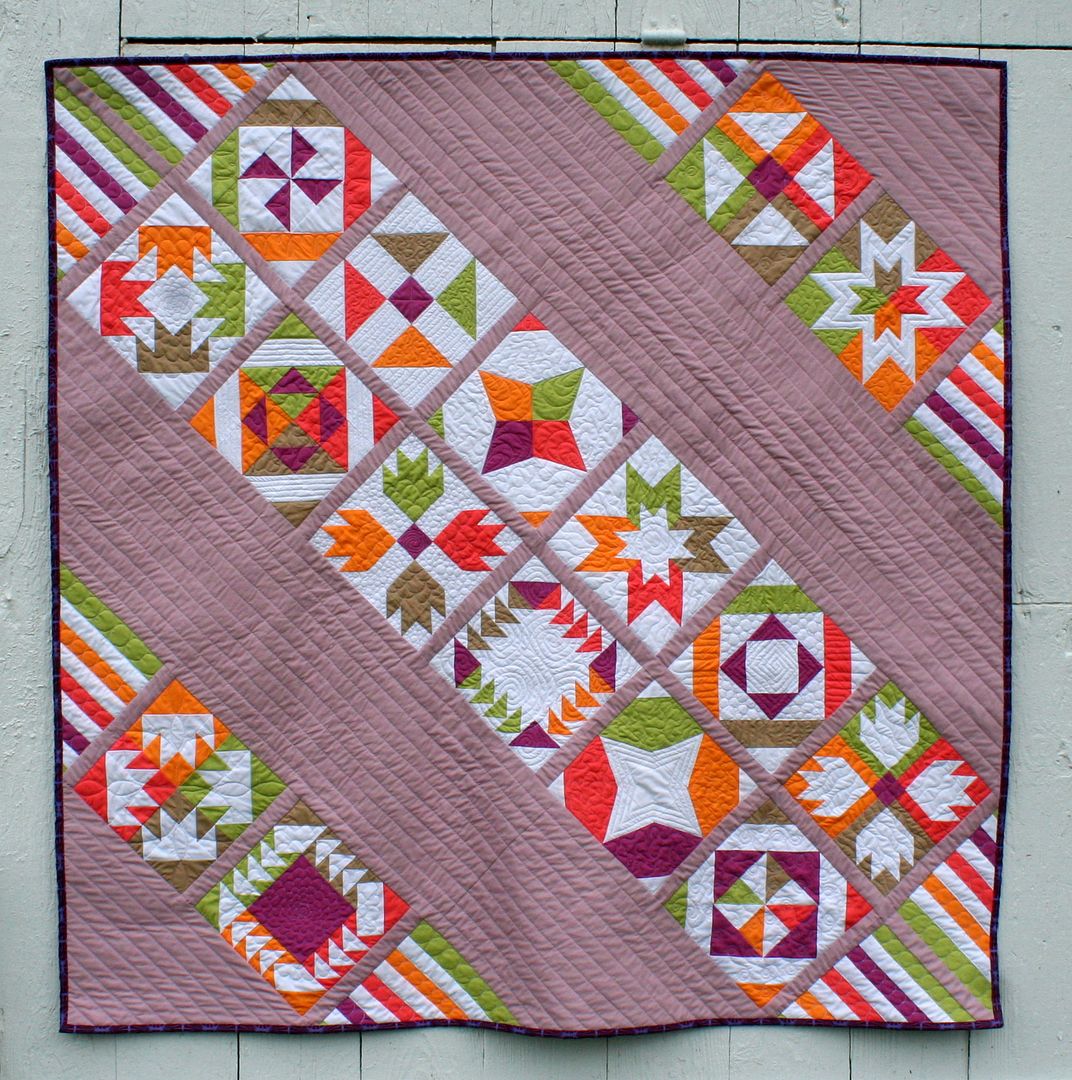 #3 BONFIRE SAMPLER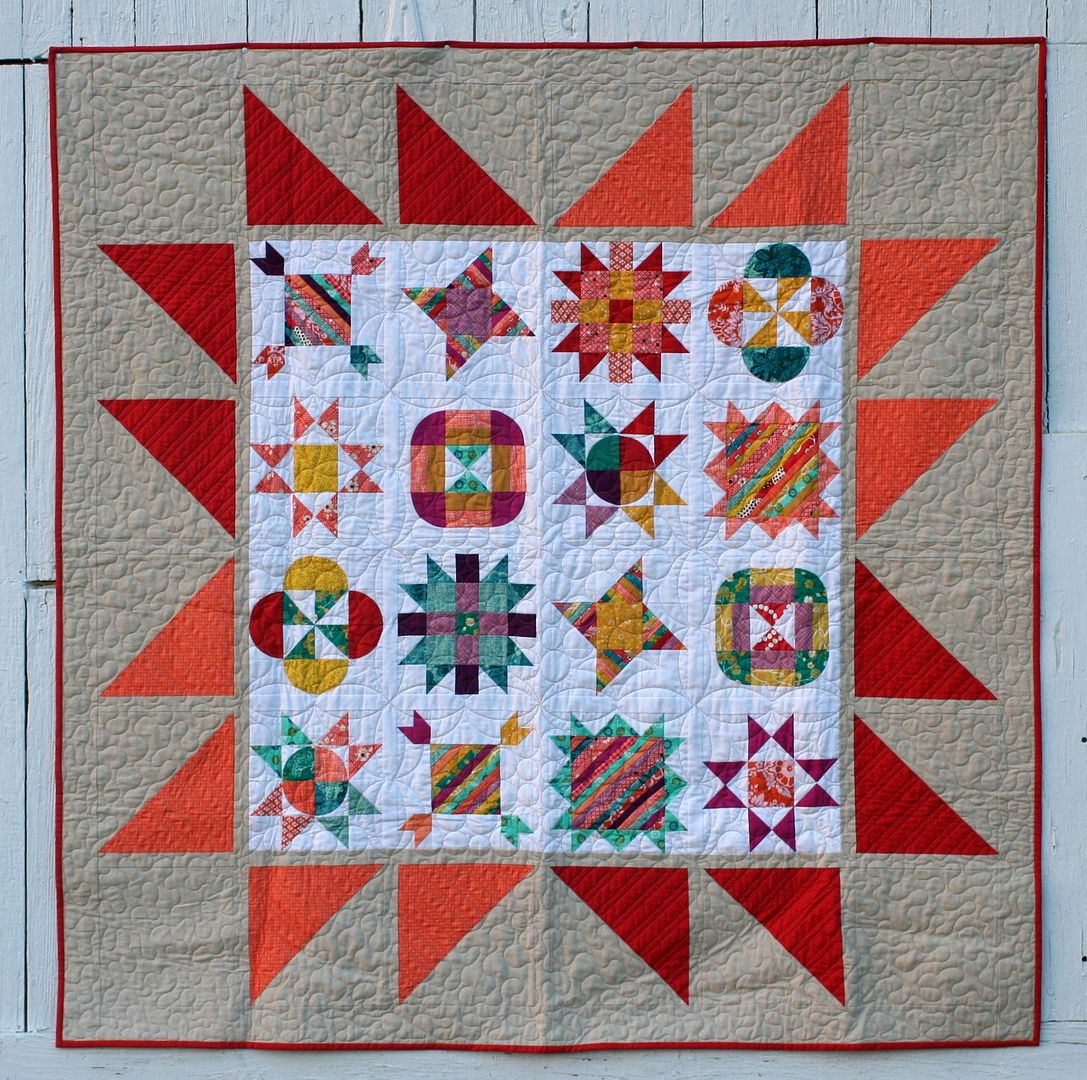 SISTER BLOCKS: For the samplers in Sister Sampler Quilts, all sampler blocks are made in pairs. You make 2 of each block instead of just one. Each time we make a block, we learn about color and fabric placement, value, tone, scale, etc. By making two of each block, we can play, improve upon our selections, or try out something different.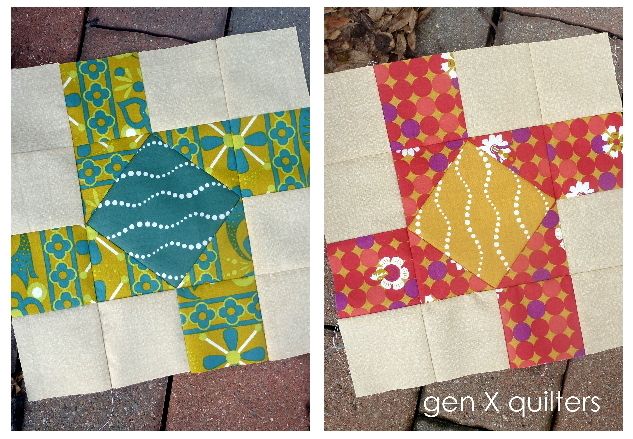 25 INTERCHANGABLE BLOCKS
: All 25 traditional quilt blocks in
Sister Sampler Quilts
are interchangeable. The blocks are placed into chapters for each sampler, but you may substitute any block throughout the book to make your own unique sampler. The cutting instructions are given in 2 finished sizes. You may choose to make smaller 9" finished blocks or bigger 12" finished blocks. This results in allowing you to choose to make the smaller or larger version of the sampler quilts. This helps if you are on a budget.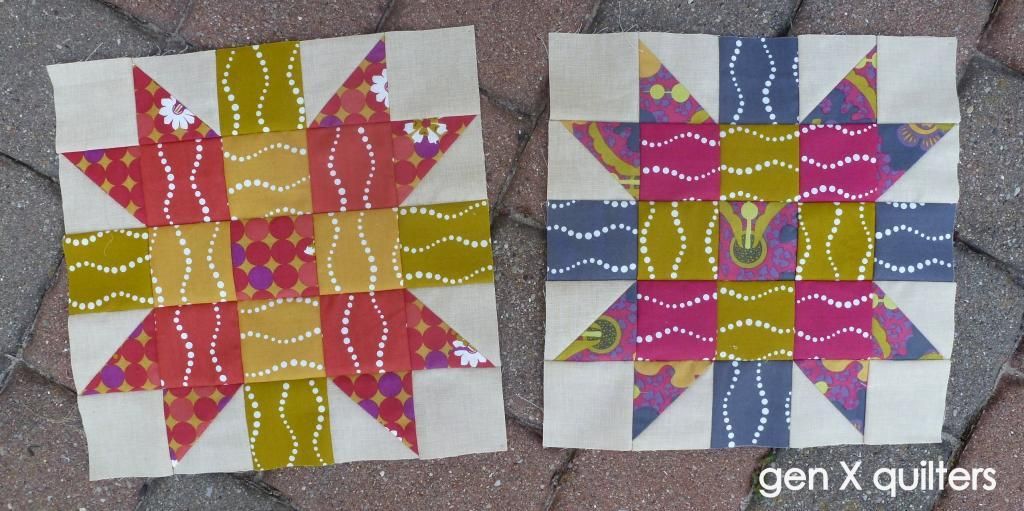 SKILL BUILDING BLOCKS:
The blocks in
Sister Sampler Quilts
are intended to help you practice skill building techniques that will leave you with a solid foundation in quilt block basics. Chapter 4 of the book provides detailed step-by-step tutorials with photos on six different quilting basics: Half-Square Triangles, Quarter-Square Triangles, Flying Geese, No Waste Flying Geese, Curves and Strings. Additionally, there are two more tutorials to help you find the scant 1/4" on your sewing machine and instruction on binding a quilt, both by hand and by machine. If you prefer to study up on these techniques by watching a video, I have created a new
YouTube channel
that contains
video tutorial
versions of all the skills included in the book.
FUN TO SWAP:
One of the coolest things about Sister Blocks is swapping. Since all the blocks are made in pairs, it's easy to trade with a partner or a "sister". Whether you swap just one block or decide to trade for an entire sampler, it's double the fun!
Want to try a sampler, but keep it small? Here is a 4-block sampler I made with blocks from Sister Sampler Quilts. Check out this easy setting pattern here.
WORKSHOP: Patchwork Auditions Workshop from the book (7 hours with lunch break)
A
fun and colorful workshop to make a small 4 block modern sampler based on the popular
Patchwork Auditions
series and her new book,
Sister Sampler Quilts
. Explore different coloring options for traditional quilt blocks to think outside the box and rejuvenate quilt blocks we know and love. Whether you choose to make your sampler from just one block or make yours with 2 Sister Block Pairs, you'll enjoy reimagining time-honored blocks with new possibilities. Details here.
Pin It