Pin It
Thank you to those of you who attended the Chocolatier Schoolhouse session at Quilt Market. I am overwhelmed by the response to the program!
All of the patterns are in and now shipping.
If you are interested in purchasing the Chocolatier Block of the Month for your shop, please send me an email [annemarie@genxquilters.com] with the title "Wholesale Order Request". Please include your shop name, location, and web address. I will email you information on making wholesale pattern purchases from Gen X Quilters Wholesale Shop.
Also note there is a
CHOCOLATIER SHOP GUIDE
to assist you in ordering fabric for the program and cutting monthly kits for your customers.
KITS: RJR is kitting the Modern Milk Colorway of the quilt (shown in the middle below). Kits contain 9 1/4 yards of fabric + one Chocolatier 12-Pattern Set. They include the fabric needed to make the quilt top plus binding. See your local RJR rep to place a kit order.
PATTERNS: Chocolatier Patterns are available direct thru me or at distributors (Checker, Brewer and E.E. Schenck).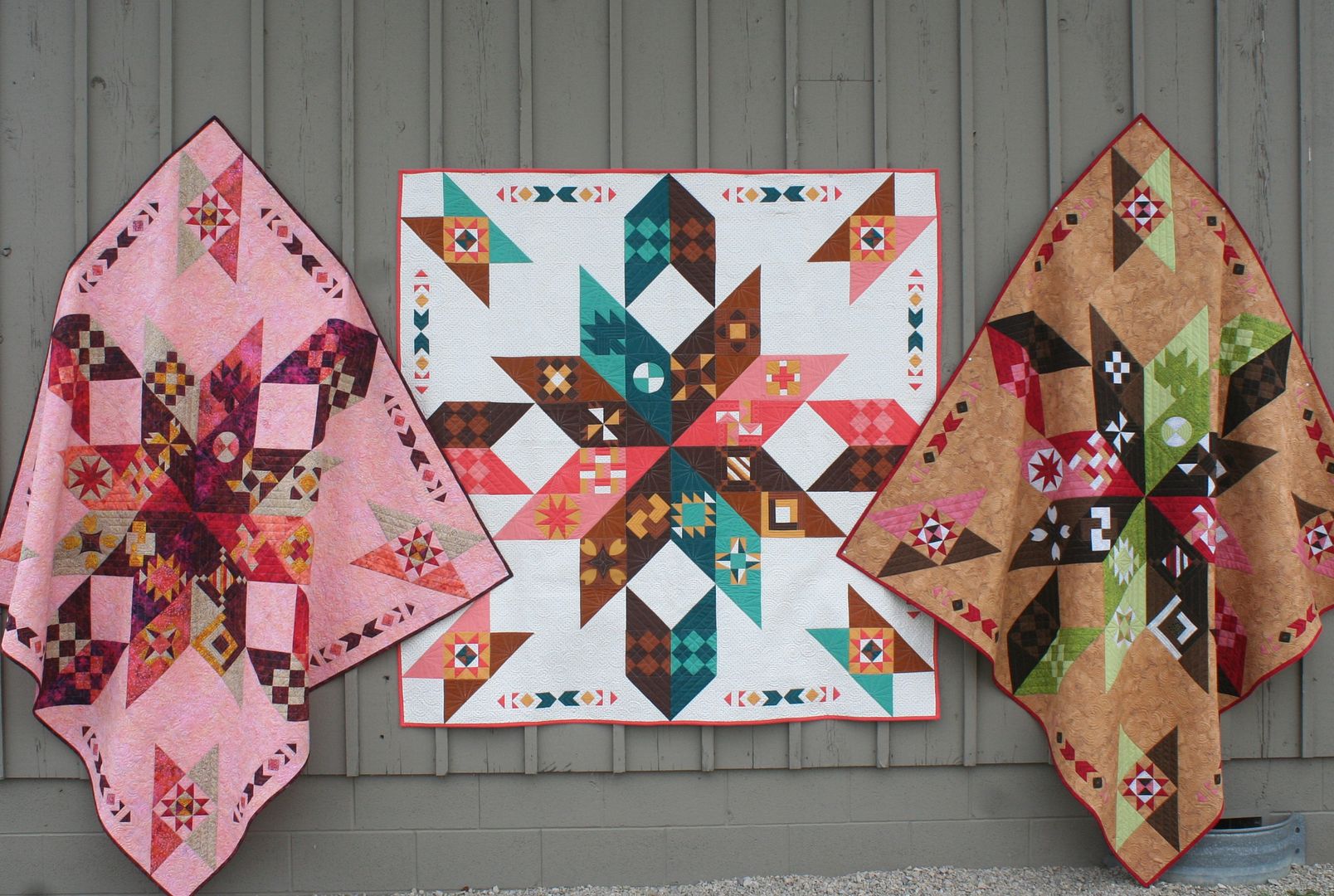 Pin It