Pin It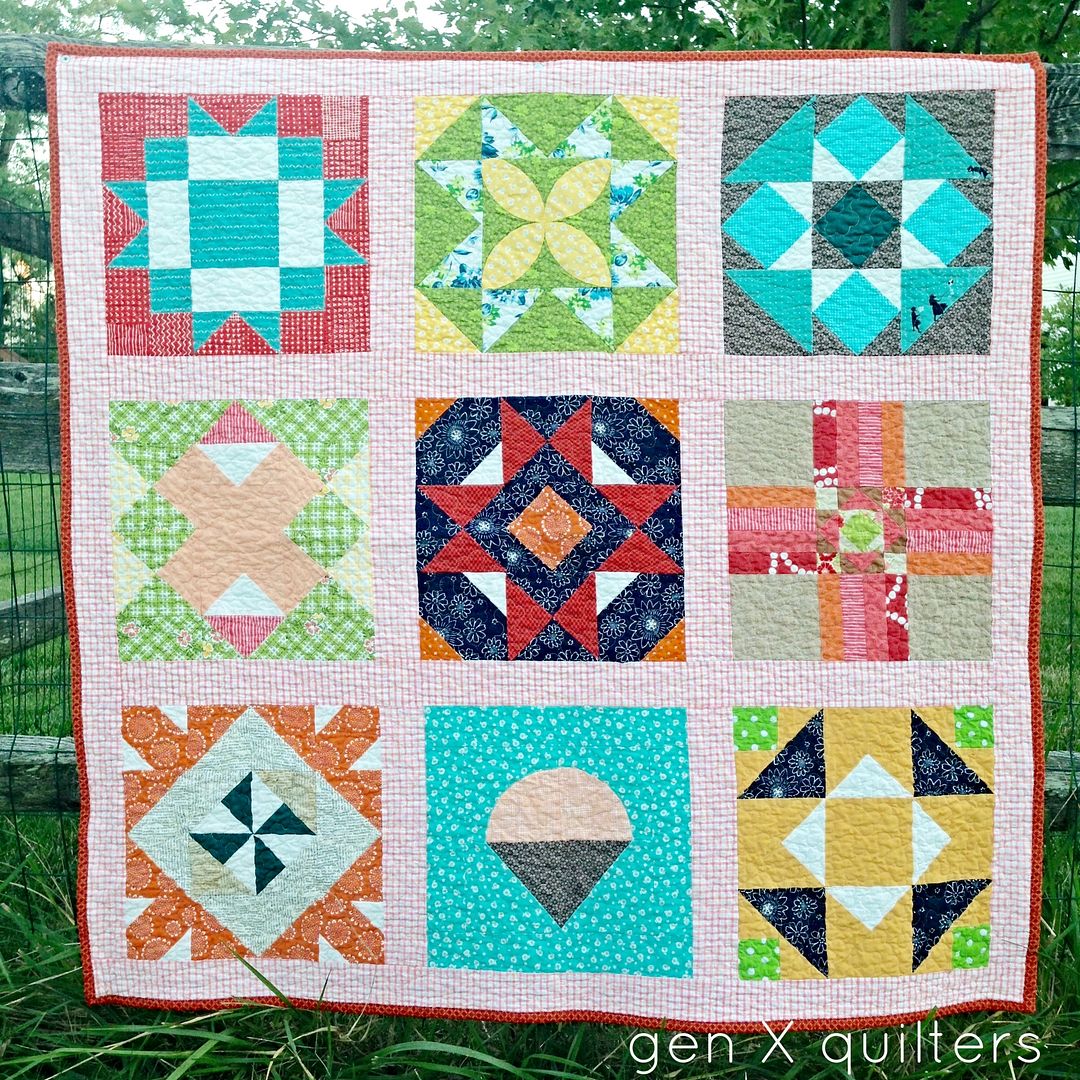 I just finished a whirlwind weekend driving a few hours to help prepare for and throw my sister-in-law's baby shower. I finished this quilt in the knick of time! You've seen me working on this quilt block by block as it came together over the summer. It's so much fun when you get to work from your scrap bins..... and then it looks like this.
I couldn't be happier with this quilt. I wanted to make a gender neutral baby quilt. The mix of colors lets this happen without being totally just green and yellow. It's framed up by a sweet orange and white plaid from Wyndham by Another Point of View and bound with a Denyse Schmidt print. I hope baby and mom will love it.
The blocks are all 12" finished, and are a mix of the
Summer Sampler 2016
(including the Ombre Cross block I designed) and
The Quilt Block Cookbook
. It was a nice small sampler compared to the giants I usually am working on.
I sure love samplers of all sizes!
Quilt Stats.
Name: Baby Sampler
Size: 44" x 4"
Fabric:
Scraps from my stash, Orange Plaid from Another Point of View. Binding is Denyse Schmidt
Piecing: Me
Quilting: LAQ Beany of Quilty PleasuresMe - Cotton Candy
Pin It