Pin It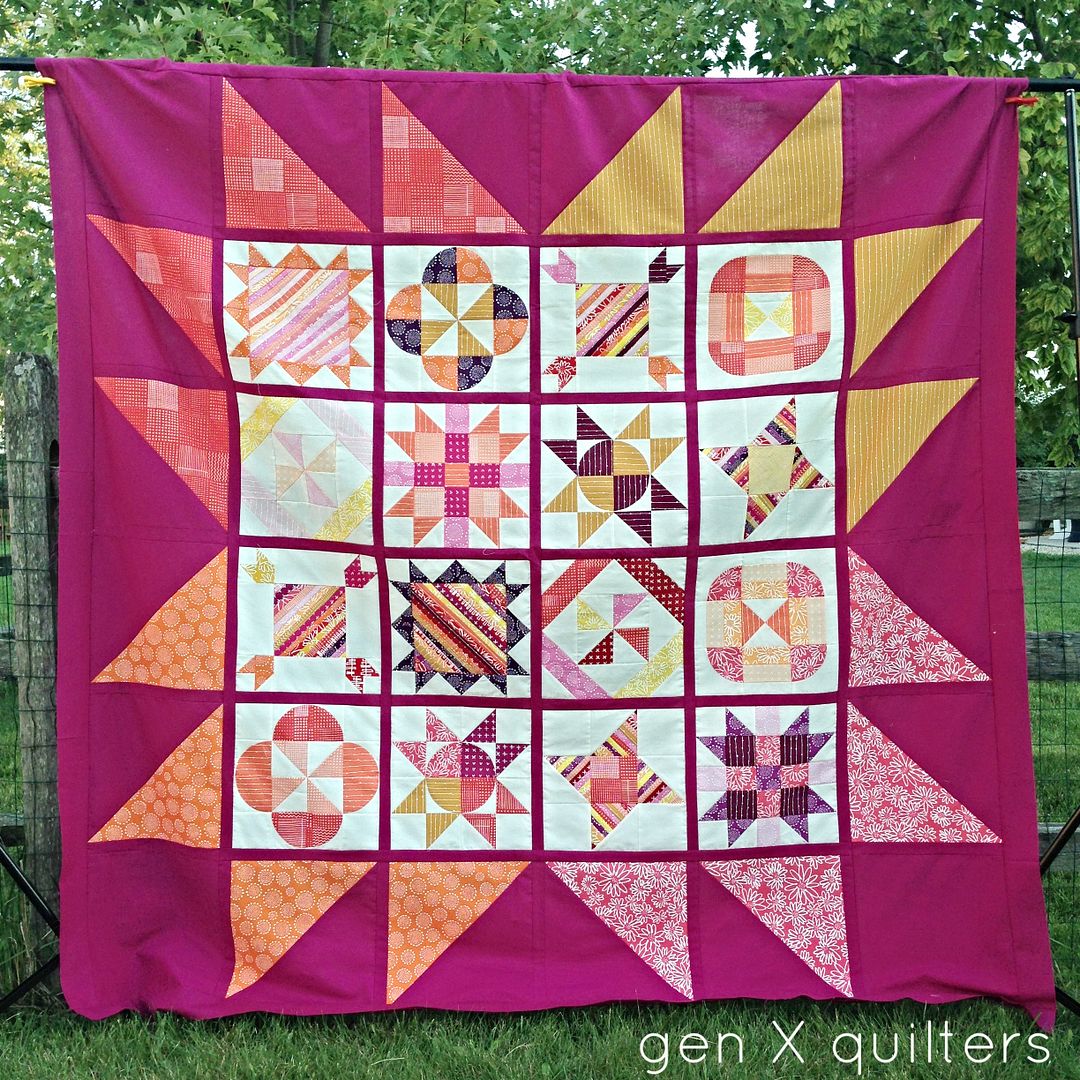 At long last... May I present the Sister Bonfire Quilt Tops! After almost a year of hard work, we can finally see the quilt coming to life. Above is my second version of Bonfire in the larger size with 12" finished blocks. All of the blocks for this quilt come from my book,
Sister Sampler Quilts
. Both quilt tops shown here were sewn by my mom and I. We both made 2 sister blocks and then traded one to each other to produce two quilts. Both quilts have half of the blocks sewn by me. The other half of the blocks were sewn by my mom. I absolutely love the sentiment behind these quilts.
Below, is my partner in crime on this Sister quilt project, my mom's version of the same quilt. Both of us split a fat quarter bundle of Blueberry Park (by Karen Lewis for Robert Kaufman). Such fun and vibrant colors really make this quilt exude energy.
This pair of quilts just got back from the LAQ. We'll be binding them up and showing the big finish on November 1.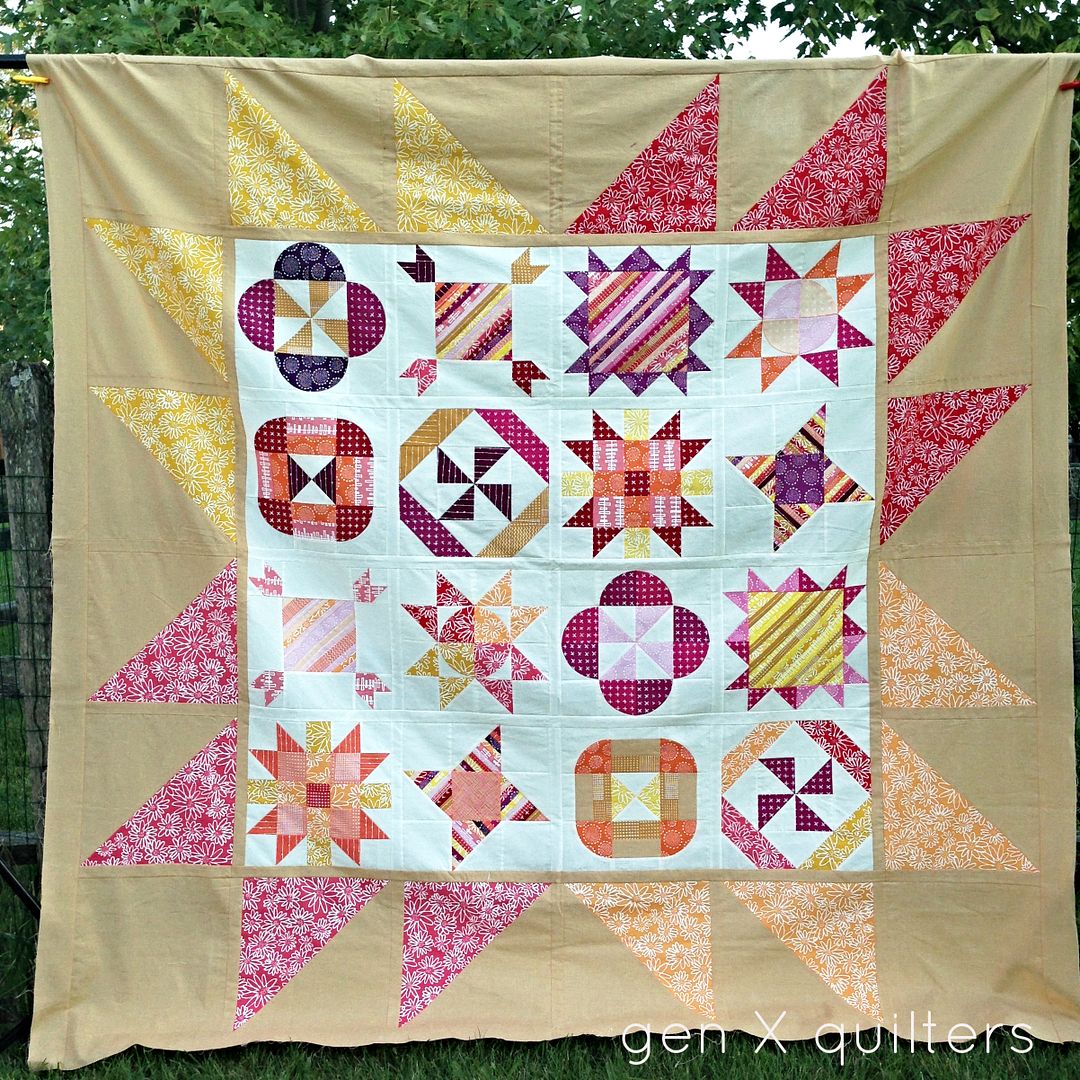 How are you coming on your Bonfire Sister Sampler? I'm hoping to give you a little motivation to finish up that quilt top. I have one last giveaway from
Fat Quarter Shop
to give you a little boost at the end....
COMPLETED QUILT TOP GIVEAWAY. We'll have one more giveaway for entering completed quilt tops. If you have completed your Bonfire quilt top, please enter it into the drawing below. You will be eligible to win the GRAND PRIZE - a Fat Quarter bundle of Elizabeth Hartman's Paintbox Basics. The winner will be drawn on November 1, 2016. So get to sewing in October - what a prize! Only one entry per person.
Pin It