Pin It
Omni is a quilt pattern I released earlier this year, challenging myself to work with black, white, and greys that pushed outside my comfort zone. In the back of my mind, I've always had more plans for Omni. :) It's time to start work on it.
I decided to try making her again with some completely different colors, and a little scrappy to see how it changes her attitude. This look will completely change Omni's personality.
Here's the stack I started with to generate a different vibe. I have a bolt of this white floral print from Violet Craft's Brambleberry Ridge and thought it provided the perfect soft color palette to get started. I pulled various fat quarters and scraps from my stash in a coral pink, soft gold, and sweet aqua.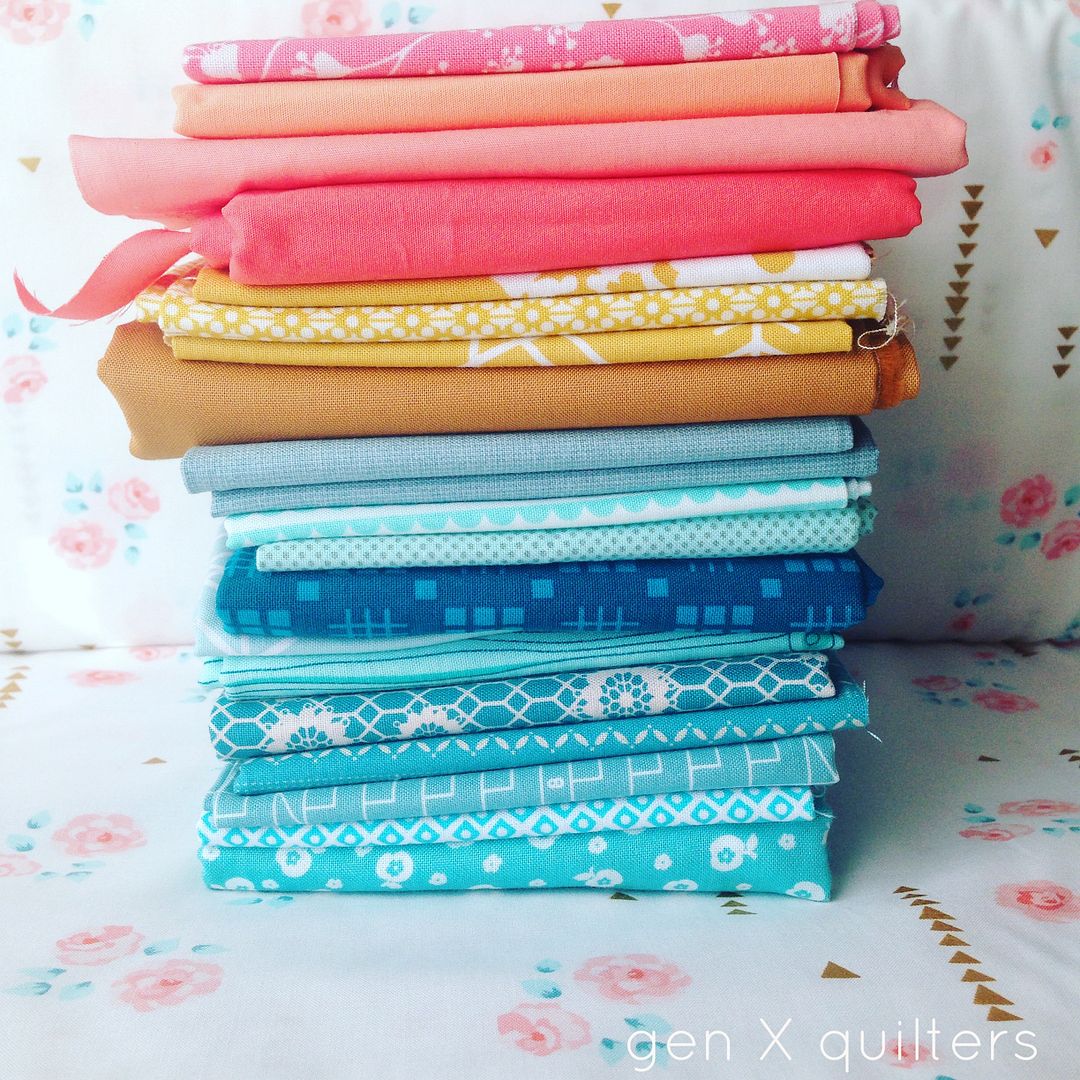 I have 3 blocks made so far. They are completely sweet and soft and lovely. Everything I wanted them to be. I have to make 12 total - and then the large oversized star in the center of the quilt pattern. I'm looking forward to working on these stars casually this fall.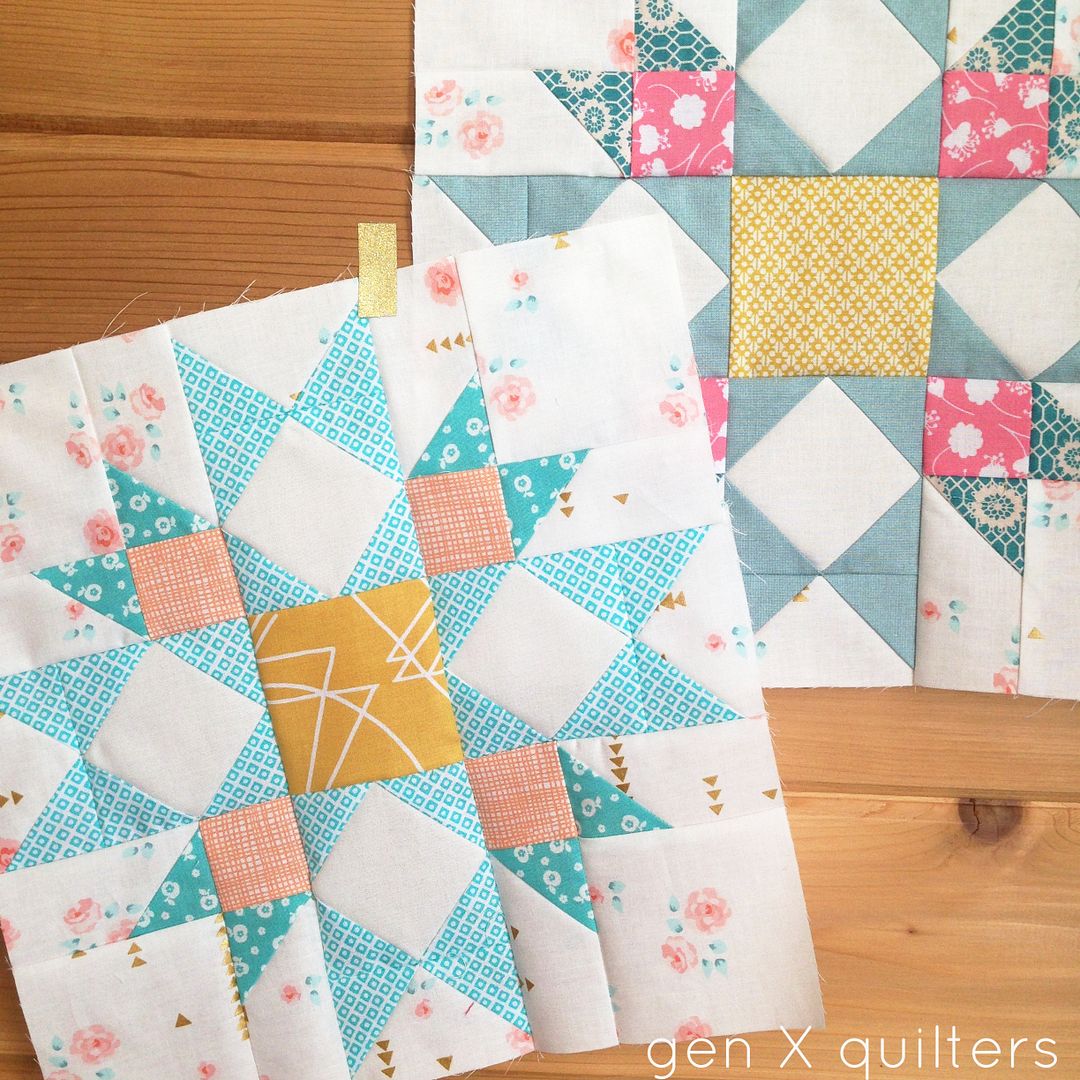 If you follow me on Instagram or Facebook, you'll notice I've been posting coupon codes whenever I post a new Omni block. It's a fun way to enjoy making these!
Check out Omni
here
. And just because, use code OMNI30 to receive 30% off the Omni Pattern in Hard Copy/Paper, now thru Mon. 10/24.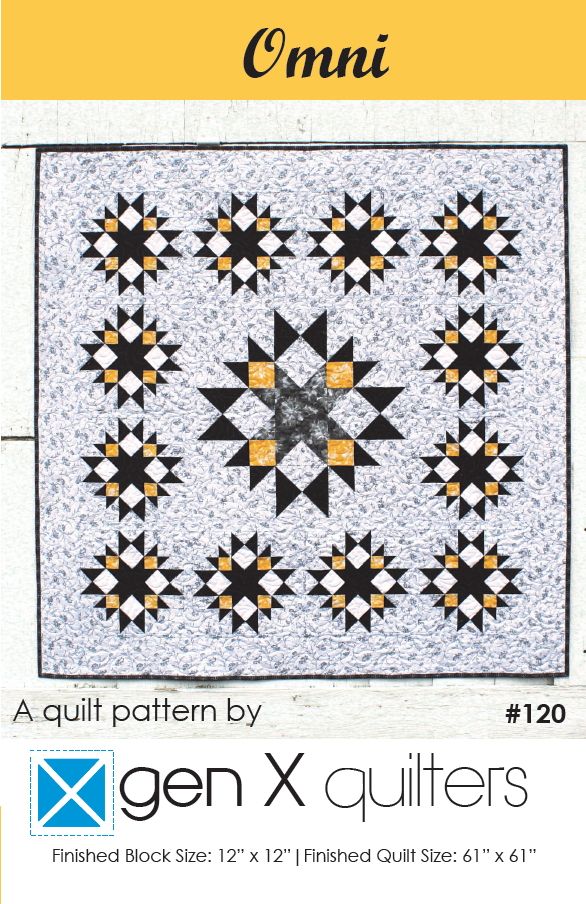 Pin It