Pin It
Are you a planner? Are you a write-everything-down in one place planner? I've been a paper journal/planner person for years. I tried switching to an online app, but it's just not the same. Some people are hand-written planners, some aren't. For those of us who are planner people, you know how exciting a planner completely dedicated to quilting is! Are you familiar with the
Quilter's Planner?
Stephanie Palmer
created the
Quilter's Planner
as a way to organize work, personal and creative life. Ok, so it's not
completely
dedicated to quilting, but it focuses on all our busy aspects of life AND creates a place to store all of our quilty ideas. What could be better?
I'm proud to say that I am a contributing designer for the 2017
Quilter's Planner
. Here are some of the other designers whose full patterns are included:
Amy Friend of During Quiet Time
Amy Sinibaldi of Nana and Co.
Amy Smart of Diary of a Quilter
AnneMarie Chany of GenXQuilters
Cheryl Brickey of Meadowmist Designs
Christa Watson of Christa Quilts
Karen Lewis of Karen Lewis Textiles
Kari Vojtechovsky of Craft-Happy
Katie Clark Blakesley of Swim Bike Quilt
Lee Monroe of May Chappell
Lindsey Rhodes of LR Stitched
Rita Hodge of Red Pepper Quilts
Stephanie Palmer of Late Night Quilter
Yvonne Fuchs of Quilting Jetgirl
Lindsie Bergevin of Design by Lindsie

Here is a peek at my contribution to the 2017 Quilter's Planner.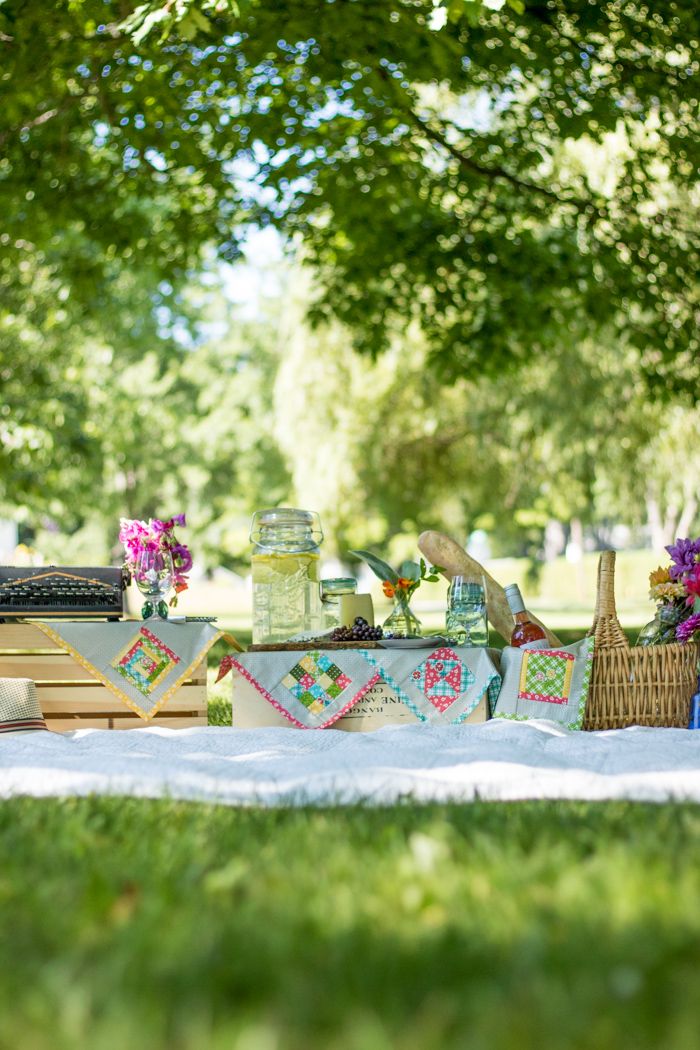 Photo by Kitty Wilkin @Night Quilter, taken for the Quilter's Planner 2017
Aren't they lovely? These are Patchwork Napkins - pretty handmade cloth napkins, perfect for use on a summer or fall picnic. They look absolutely exquisite at this elegant wine and cheese picnic. These napkins use the One Room Schoolhouse fabric line from RJR in four different patchwork block combinations. The vibrant colors just pop against the neutral sparkle of the Cotton + Steel Notorious basic.
The Patchwork Napkins are also offered as an individual
PDF pattern
in my shop if you would like.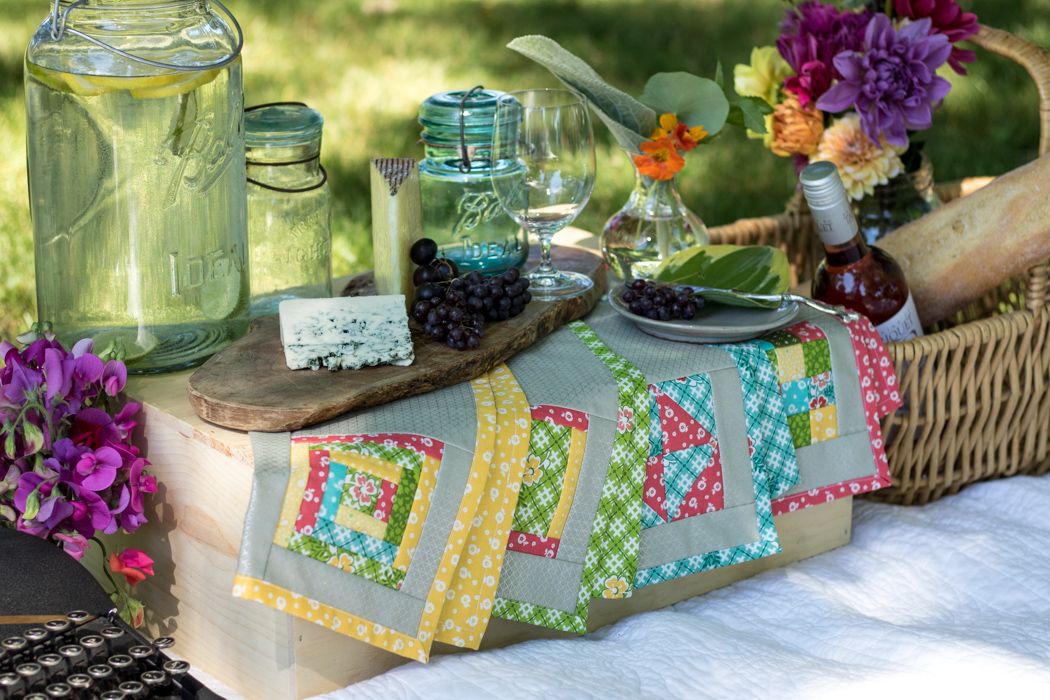 Photo by Kitty Wilkin @Night Quilter, taken for the Quilter's Planner 2017
The Quilter's Planner is taking
pre-orders now
. If you're interested in one for yourself (or gifting one), the Planners will start shipping in October....plenty of time before the new year. Can't wait for mine!
Pin It