Pin It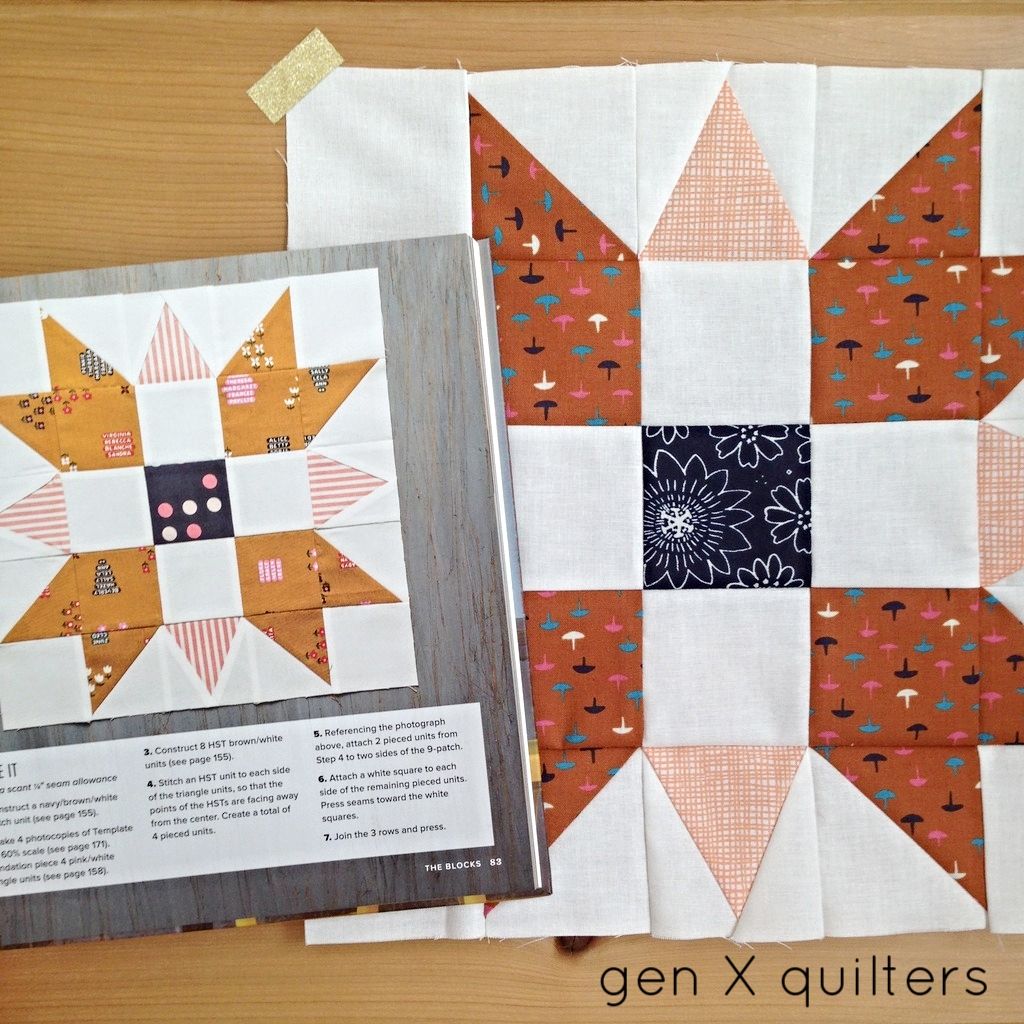 Is it me? Or is Autumn right around the corner? And, boy, do I love that season. The turn in weather, the smell in the air, and all the good eats that go along with it. I couldn't help myself from making this Pumpkin Pie quilt block. It tugs at my Fall-lovin' heartstrings, straight down to the chosen color palette.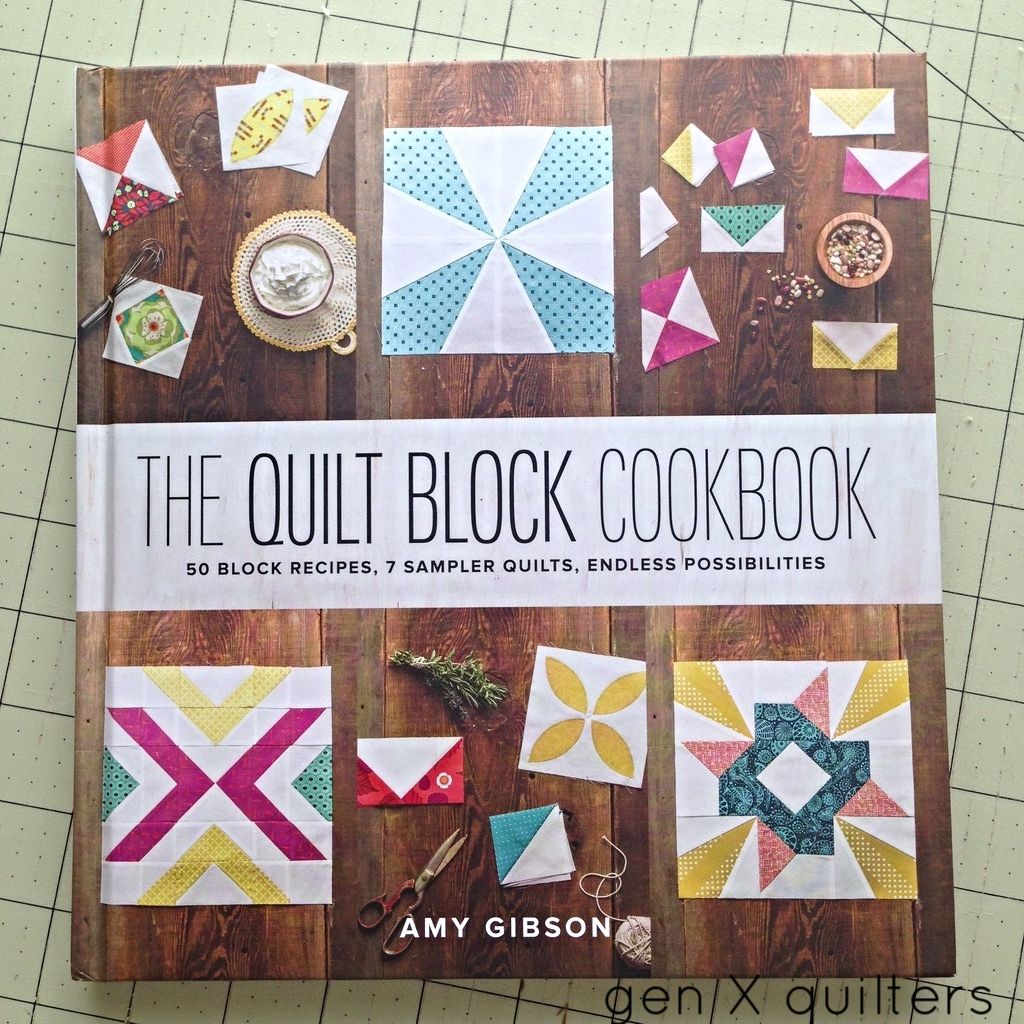 Pumpkin Pie is just one of the tasty quilt blocks you'll find in my friend
Amy Gibson
's new book,
The Quilt Block Cookbook
. It's a visual treat - packed with interesting recipes to cook up new quilt blocks, using Amy's unique approach. Look here at the Ingredients....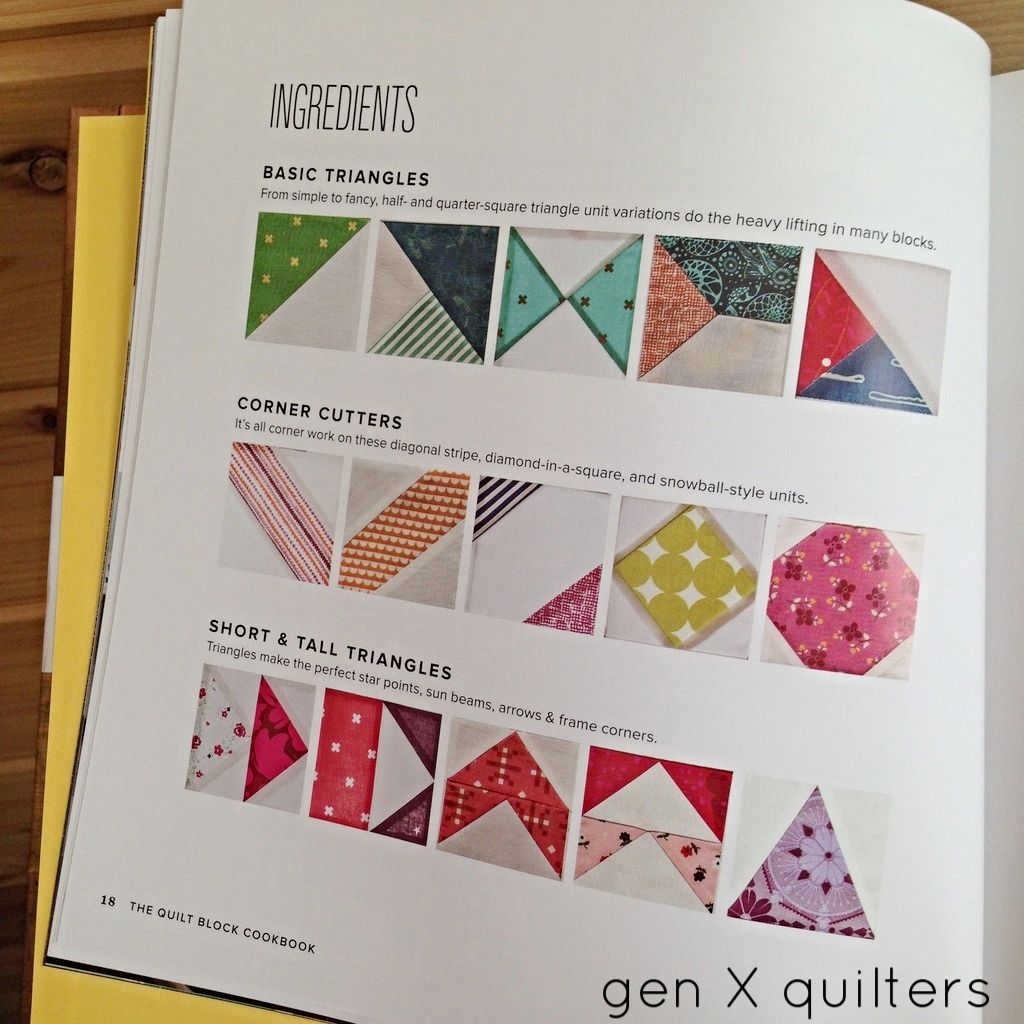 Amy cooks up a bunch of unique blocks based on quilt block basics. It's a really cool approach to make blocks and a great way to try something new. The above page shows you how she combines basic ingredients to come up with new blocks.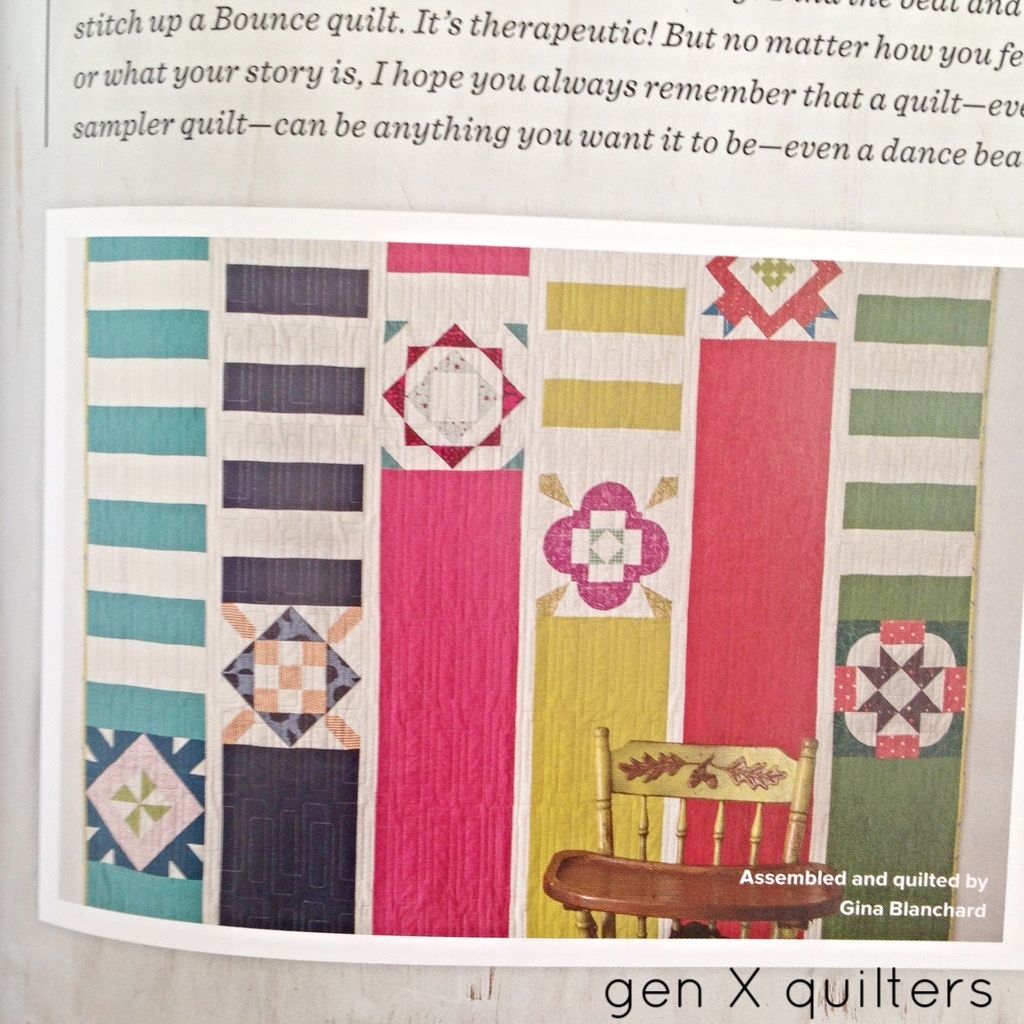 And you know me and samplers. We're peas in a pod. Amy has several non-grid layouts for her samplers.... some use lots of blocks, some just a few. Here's my fav sampler layout from her book. It's called Bounce.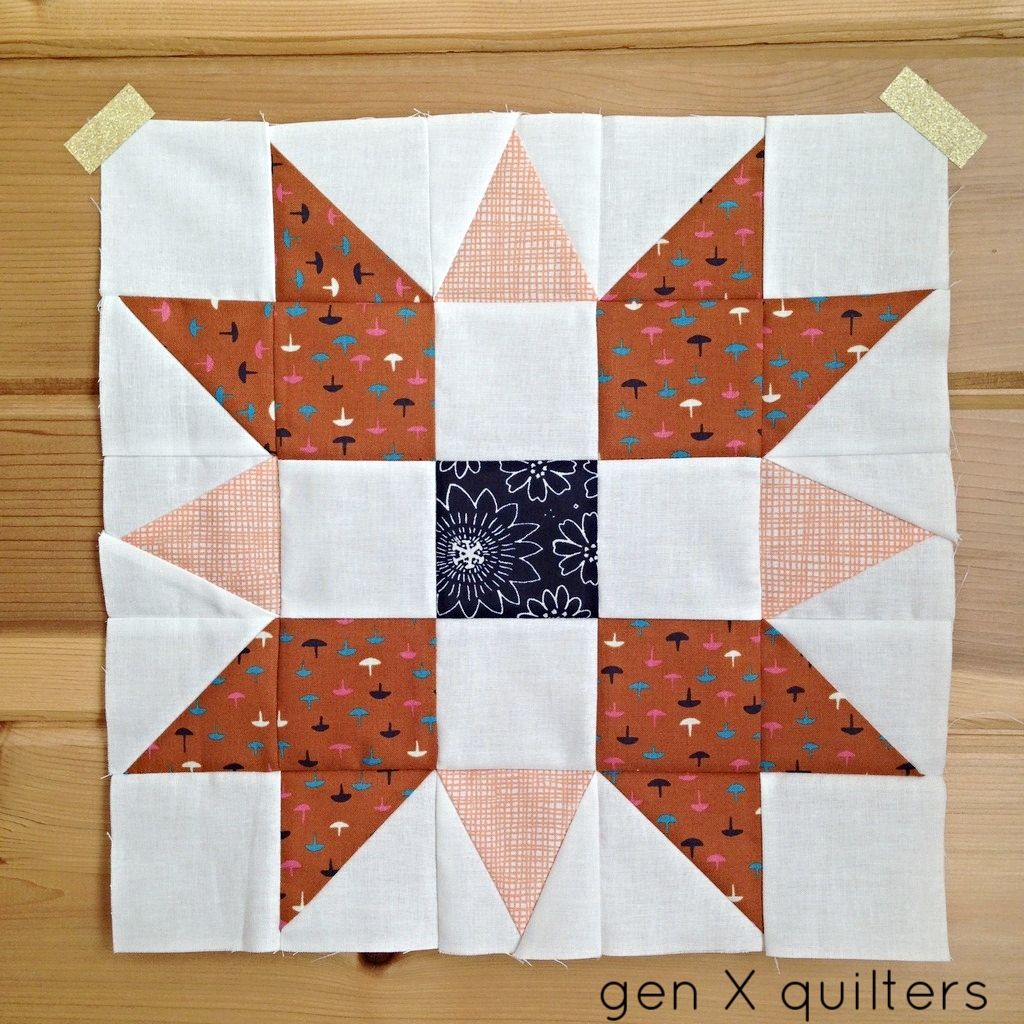 I chose to make this Pumpkin Pie block, not only because I love Fall, pumpkins, and apples. This block echoes my all-time favorite, the Sister's Choice block. It changes up the coloring of the pieces and adds those unique triangle units in the light peach color. It's a fresh and fun take on my absolute fav.
After I realized I needed to get cooking on a baby quilt, I made a few others from the book. Fun and colorful.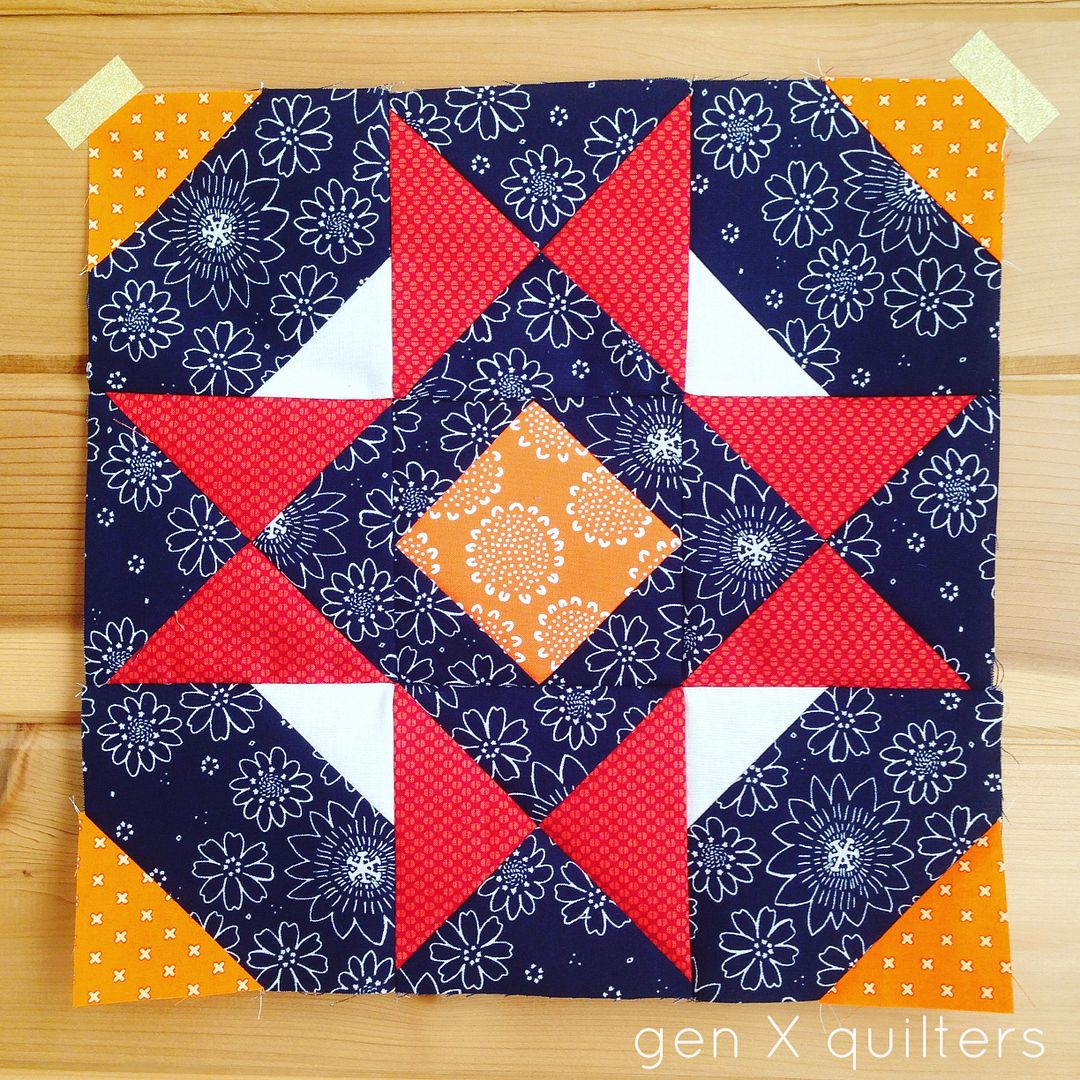 Starboard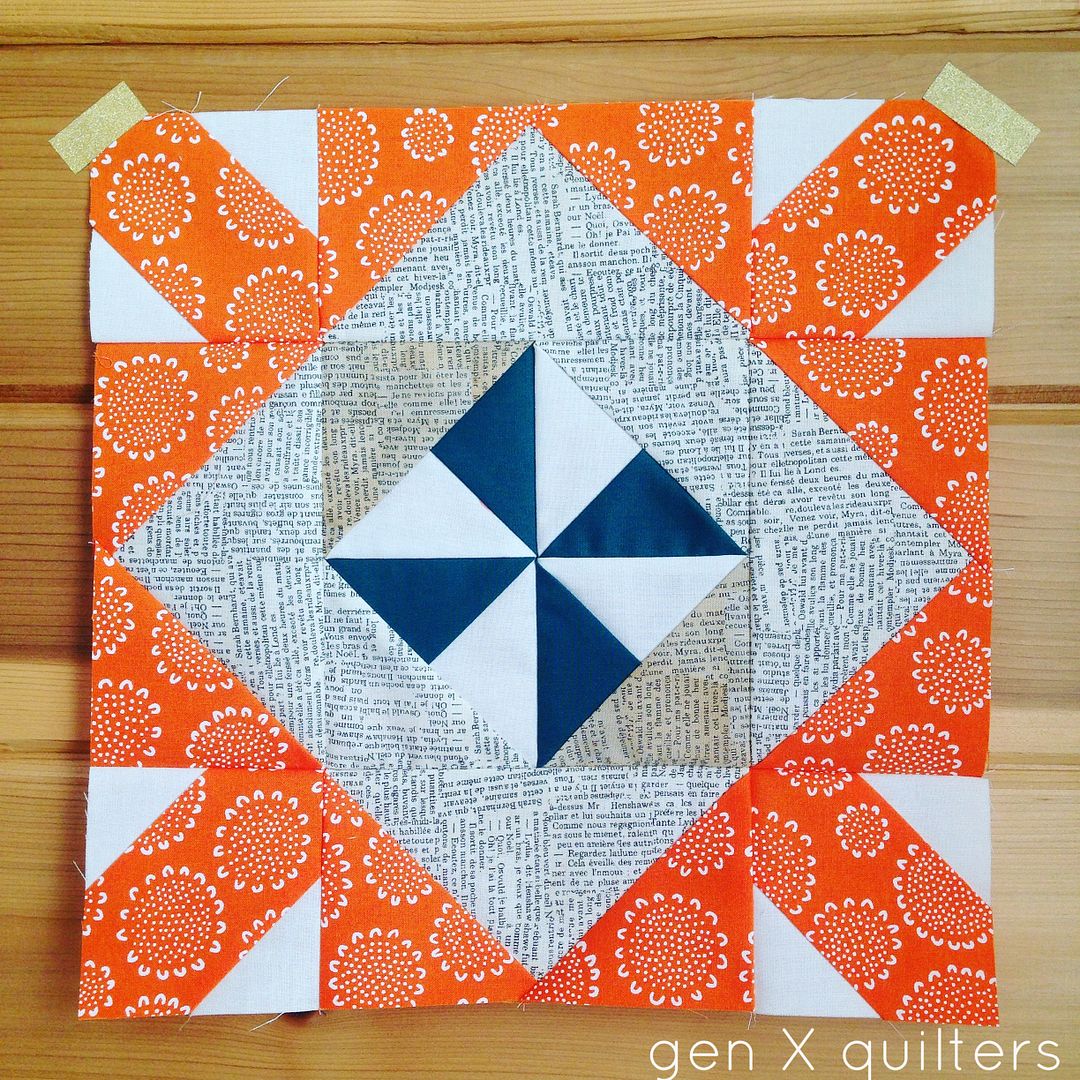 Morning Paper
Pop Weed
Yummy blocks!
Pin It