Pin It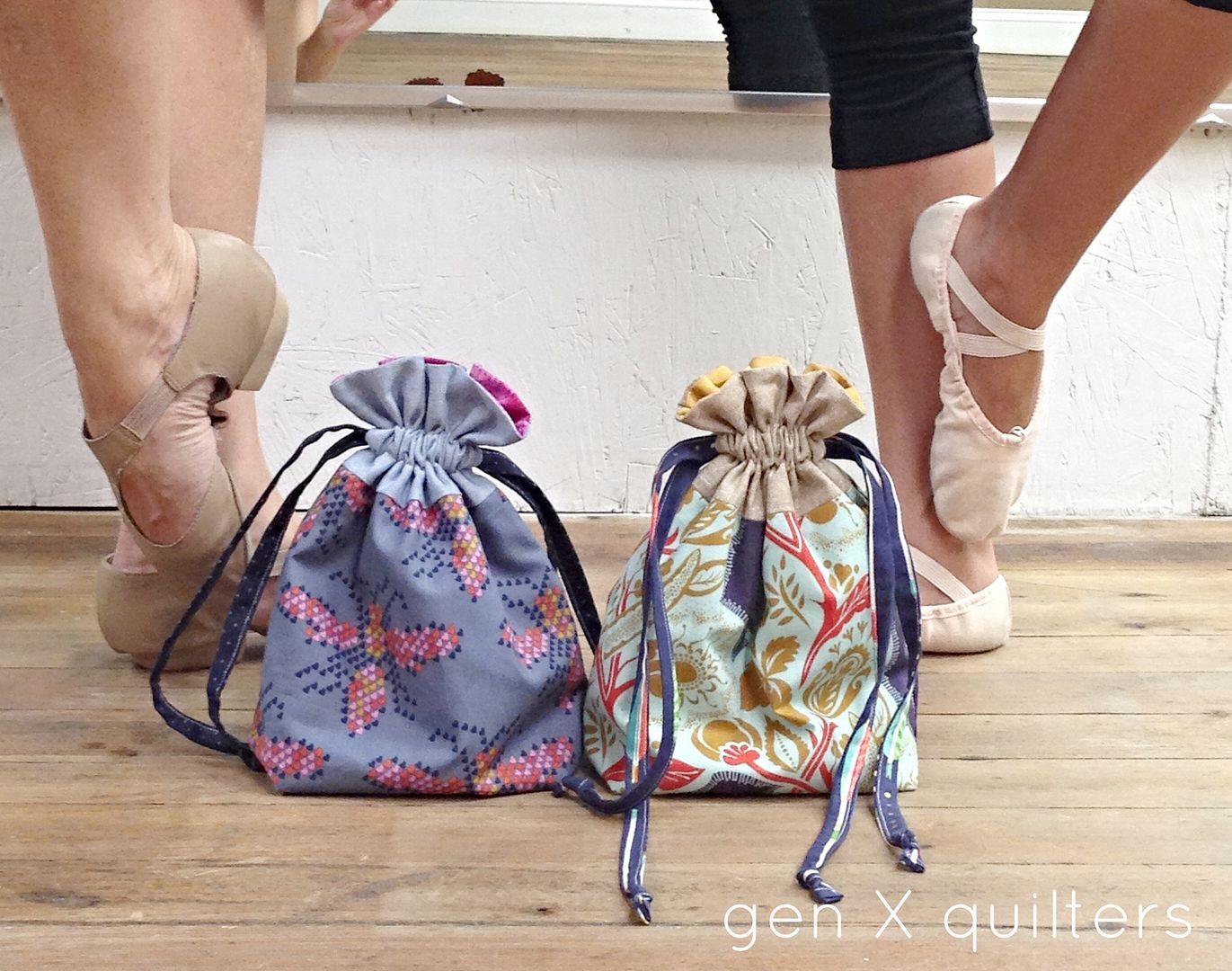 I'm in finish it mode lately, and these
Lined Drawstring Bags
have been cut for a while, but I needed some mojo to get them finished.
I made two "Everything" size bags for my friend and I to put our ballet shoes in. At the beginning of the year, I started taking adult beginner ballet and did that for about 6 months. Then we transitioned to a strength training and flexibility class for ballet dancers. I absolutely love it! It's so different from the sports I did as a kid. Sometimes it's shocking how much your flexibility can improve if you work on it.
These bags were so quick to put together, I'm not sure why I waited so long. I could have been using it for class all this time!
Pin It