Pin It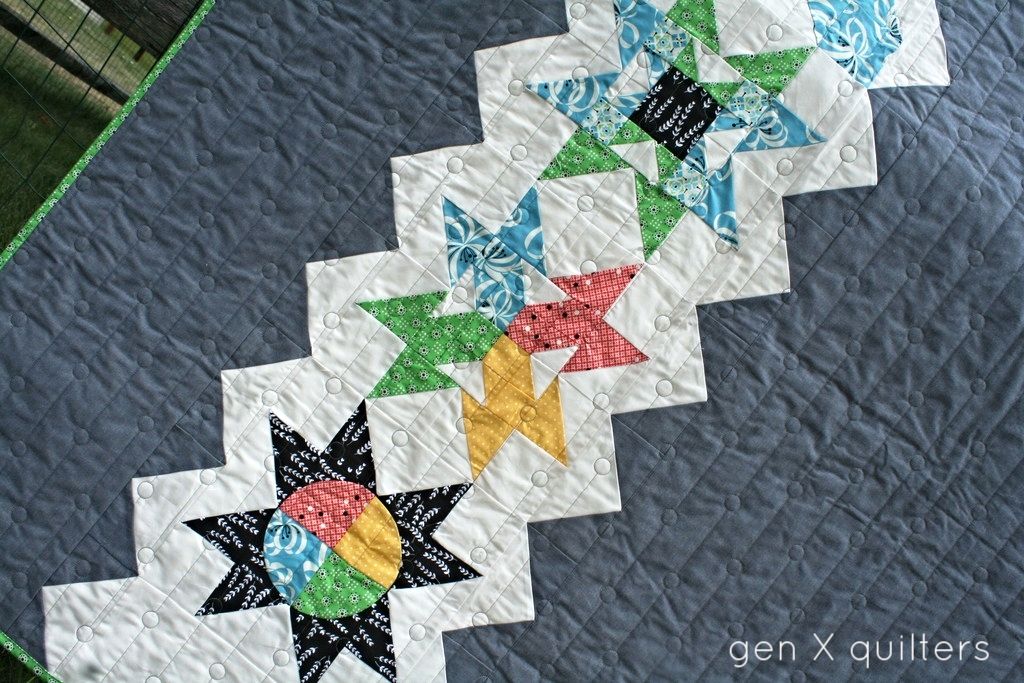 Check out this second finish for the week! This quilt is the second of 2 similar designs I created for a WORKSHOP based on the
Patchwork Auditions series
quilt I made last year, my book
Sister Sampler Quilts
, and my love of all things samplers. Catch the first version
here
.
The original
Patchwork Auditions
series tries to take traditional quilt blocks and reimagine what they look like with different colorings. It's an exploratory exercise that I absolutely love playing with.
Just like the first quilt, this is a 4 block sampler quilt. A nice smaller take on samplers. Doable in a more reasonable amount of time. It uses 2 blocks this time, instead of just one. This quilt has 2 Rising Star blocks and 2 Moon & Star blocks from my book. I sketched out several alternate ways to color this block and then chose to sew my favorites.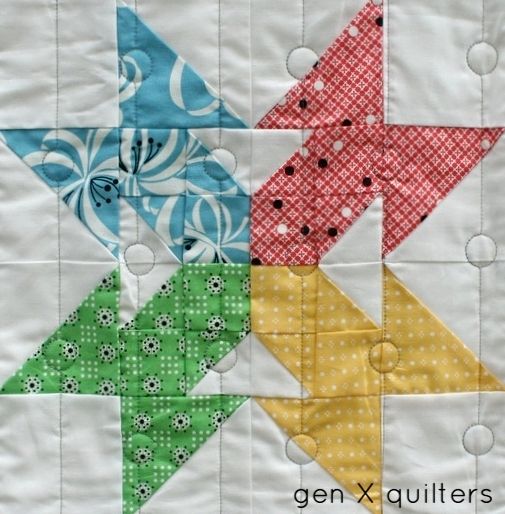 Yet another Rising Star variation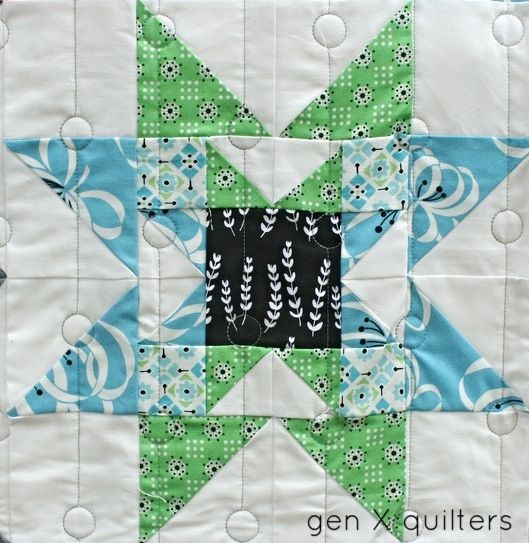 Rising Star Variation
Moon & Star Variation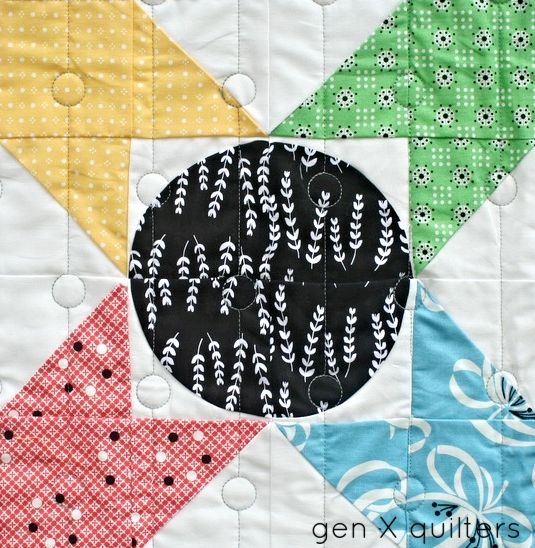 Moon & Star variation
So this quilt is set in the same setting as Quilt #1. I love the Denyse Schmidt fabrics used in primary colors in the blocks. Then it's all framed by some lovely Chambray in Steel. Super urban feel if you ask me. I love this quilt design and quilting! Absolutely my new favorite. I debated about trying to use leftovers and scraps for the binding. In the end, I ended up ordering more of the DS Katie Jump Rope green print so I could make the entire binding out of that print. Totally worth it.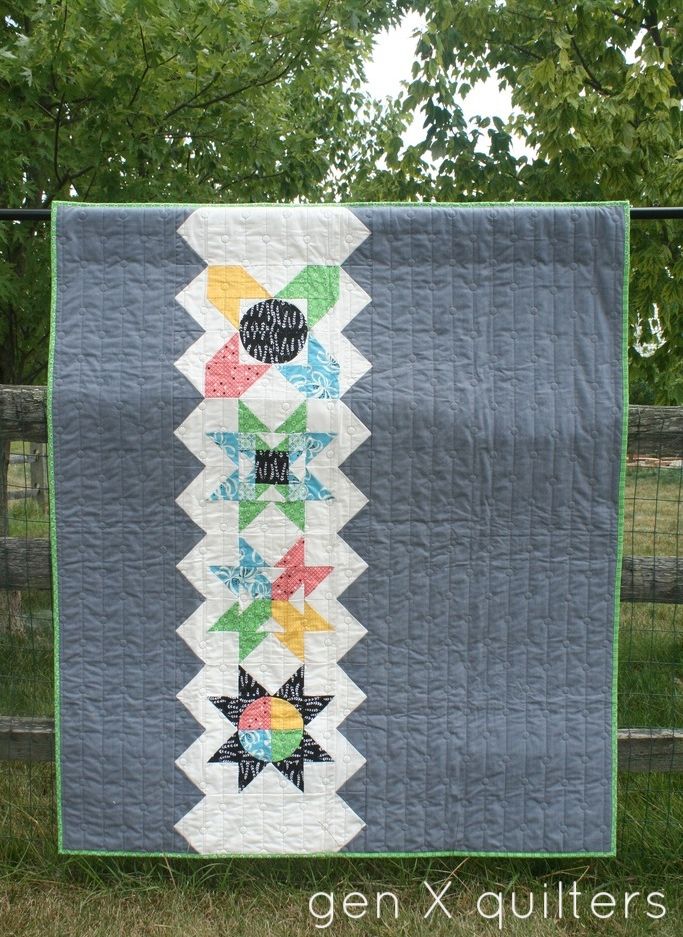 Are you interested in making these quilts in a Workshop with your guild? I'm putting together all the information and will be booking select dates in 2017. I'll share that info with you next week.
Quilt Stats.
Name: Patchwork Auditions Workshop Quilt #2
Size: 52" x 60"
Fabric:
Various Denyse Schmidt prints, One Room Schoolhouse (Yellow), Lotta Jansdotter (Black) steel chambray from Robert Kaufman
Quilting: LAQ Beany of Quilty PleasuresMe - Straight lines with bubbles


Pin It