Pin It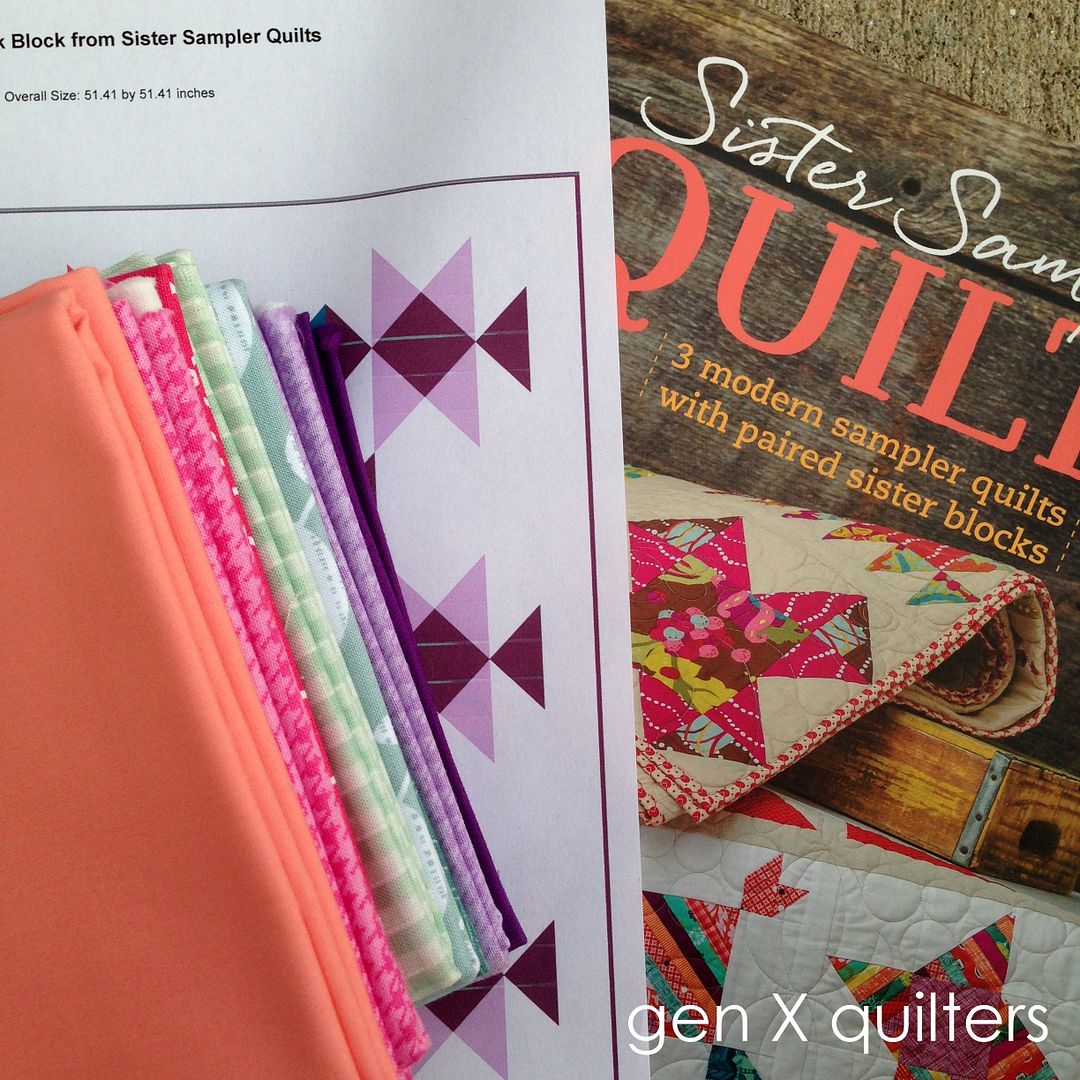 It seems I am having trouble focusing on projects lately. I keep skipping around between several "in progress" quilts. To encourage making progress on this one, I laid out the blocks I have finished on my design wall (ahem! floor....) today. Don't worry, the kids know not to step on the blocks. :)
I wanted to make a quilt entirely from one block of my book,
Sister Sampler Quilts
. I think sometimes when we pick up a sampler book, we tend to only think of using those blocks inside the designed samplers provided in the book. That doesn't have to be the case! Samplers books can be such great resources.
Each individual quilt block can be used for so many things:
Samplers
Quilts made of one block
Bee blocks
Block swaps
Pillows
Mini Quilts
Bags
You name it!
In the case of
Sister Sampler Quilts
, all the blocks are provided in both 9" and 12" finished sizes. For this quilt, I chose to make Hattie's Trick blocks in the 12" size. Here is the layout I chose, all the same block, just colored differently depending on placement within the quilt. I also put the blocks on point. It has a kind of argyle feel I think?
I have completed 7 of the 13 blocks within the quilt so far. Here are a few of the different colorings I've finished. I can't wait to start on the pinks!
If you'd like to see another example of using the
Sister Sampler Quilts
blocks out of the box, take a look at the
AMAZING border Thelma put on her medallion quilt
using Friendship Star String blocks from the book. I am just in awe. I know I said this already, but it's AMAZING!
Pin It