Pin It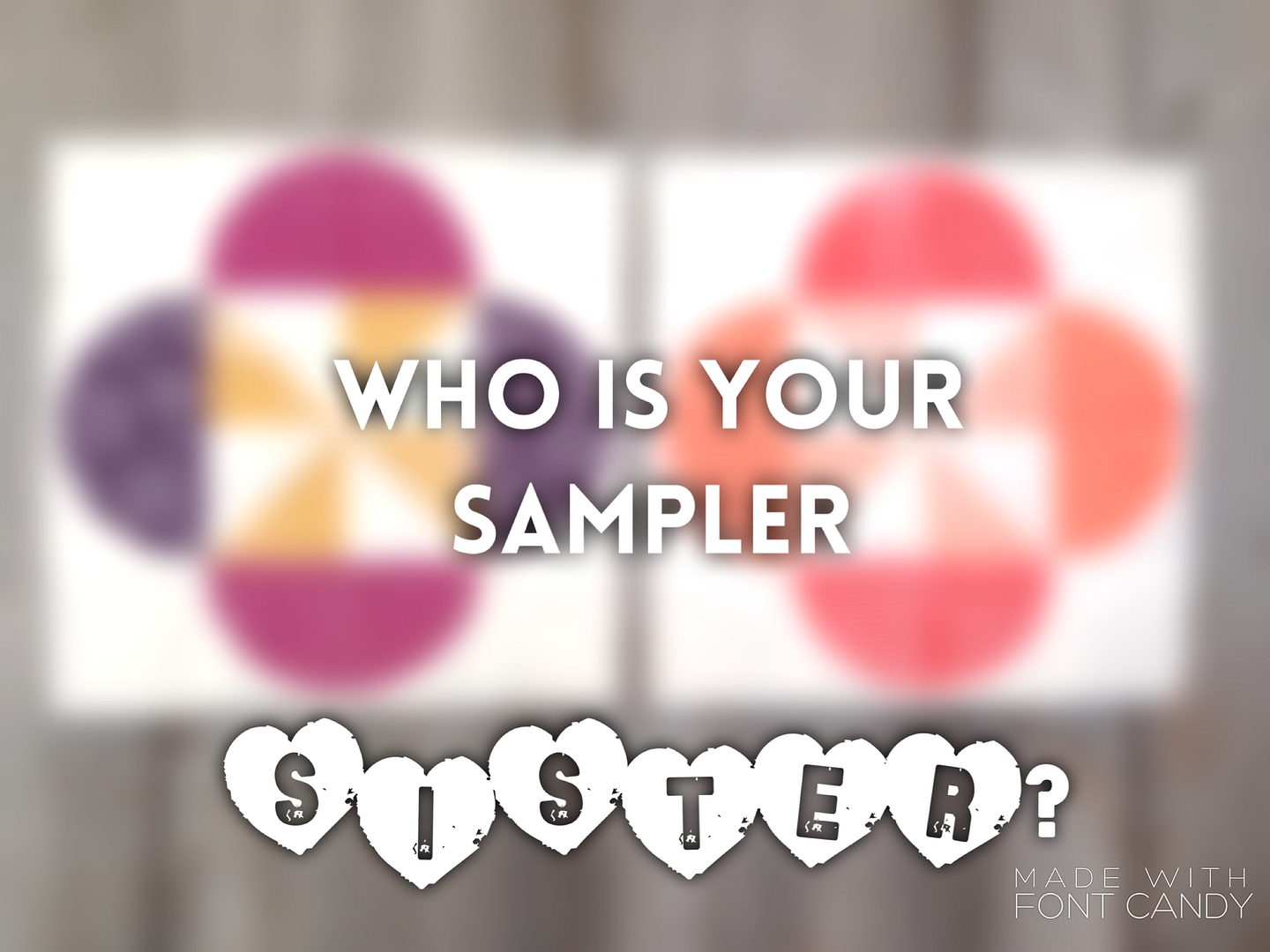 Are you participating in the
Bonfire BOM
with a partner? If you're doubling the BOM fun with a "sister", I'd love to see who. Share your sister with us. Are you paired up with the person who taught you to quilt? Have you ever worked on a project together? Do you live close together or far apart? Tell us who you are making a Sister Sampler Quilt with and why she/he is special to you. I hope teaming up with a partner has been as fun for you as it has been for us.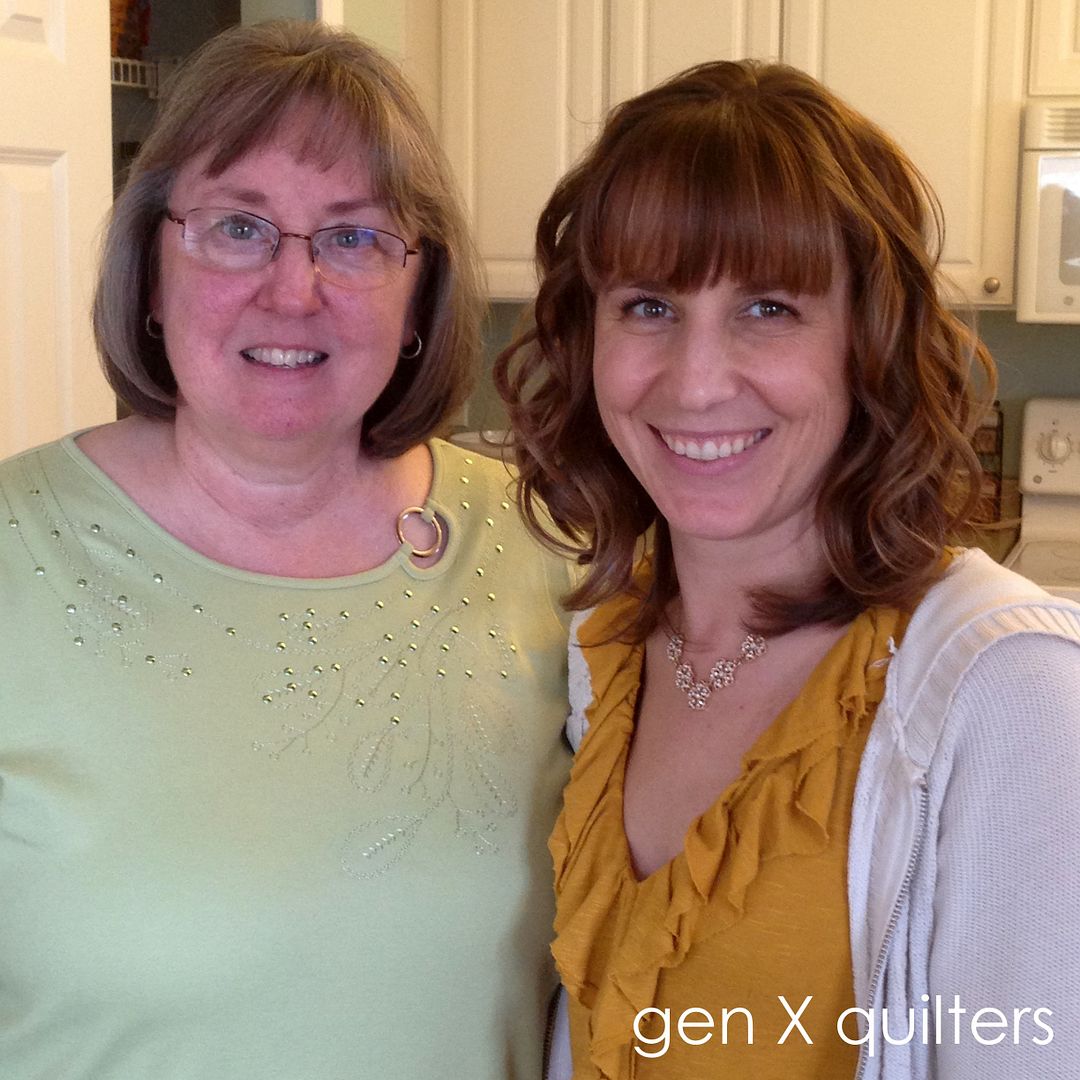 Here we are, the GXQ
Bonfire BOM
Sampler leads. My mom and I. I taught her to quilt in the spring of 2010, right before I started this blog. We each made a simple table runner while she was visiting for the weekend. I never thought she'd become as obsessed with quilting as I was! She hasn't looked back a day since and now brings me a trunk show of her latest projects whenever she comes to visit. We live about 2 hours apart, so normally, we don't sew together. Instead we've been texting each other lots of pics and talking through the BOM on the phone. It's been so much fun to work on something together - once I convinced her she needed to show me her blocks as we worked. She was trying to keep her fabric selections for each block a secret. Mom is
big
on being surprised (with gifts and stuff). If we didn't have to showcase our blocks here, month by month, I wouldn't be shocked if she tried to keep all her blocks secret until the swap at the end. I'm really looking forward to our swap party. And I'm so happy we will both have half of the special heirloom quilts we are making together.
If you'd like to play along, you can share your sister on
instagram
with the #samplersisters and #sistersamplerquilts hashtags OR on facebook in the
Gen X Quilters' Pattern Shop Group
.
If you don't have a partner, I'd love to hear who you are making your sampler for. Samplers are such an endeavor and so much work. They are always fun to gift to someone very dear to us.

And a reminder to enter your
Bonfire Block of the Month
blocks by 12:00 am EST on April 1st! Up for grabs again is a chance to win a $25 gift certificate to
Fat Quarter Shop
.
I will announce the winner in Friday morning's post for the April BOM block on 4/01/16.
Go
HERE
(and scroll to the bottom) to enter your blocks / no blog or social media necessary / just upload a pic from your PC/
Here are a few things that may suit your fancy from
Fat Quarter Shop
if you win.
Pin It