Pin It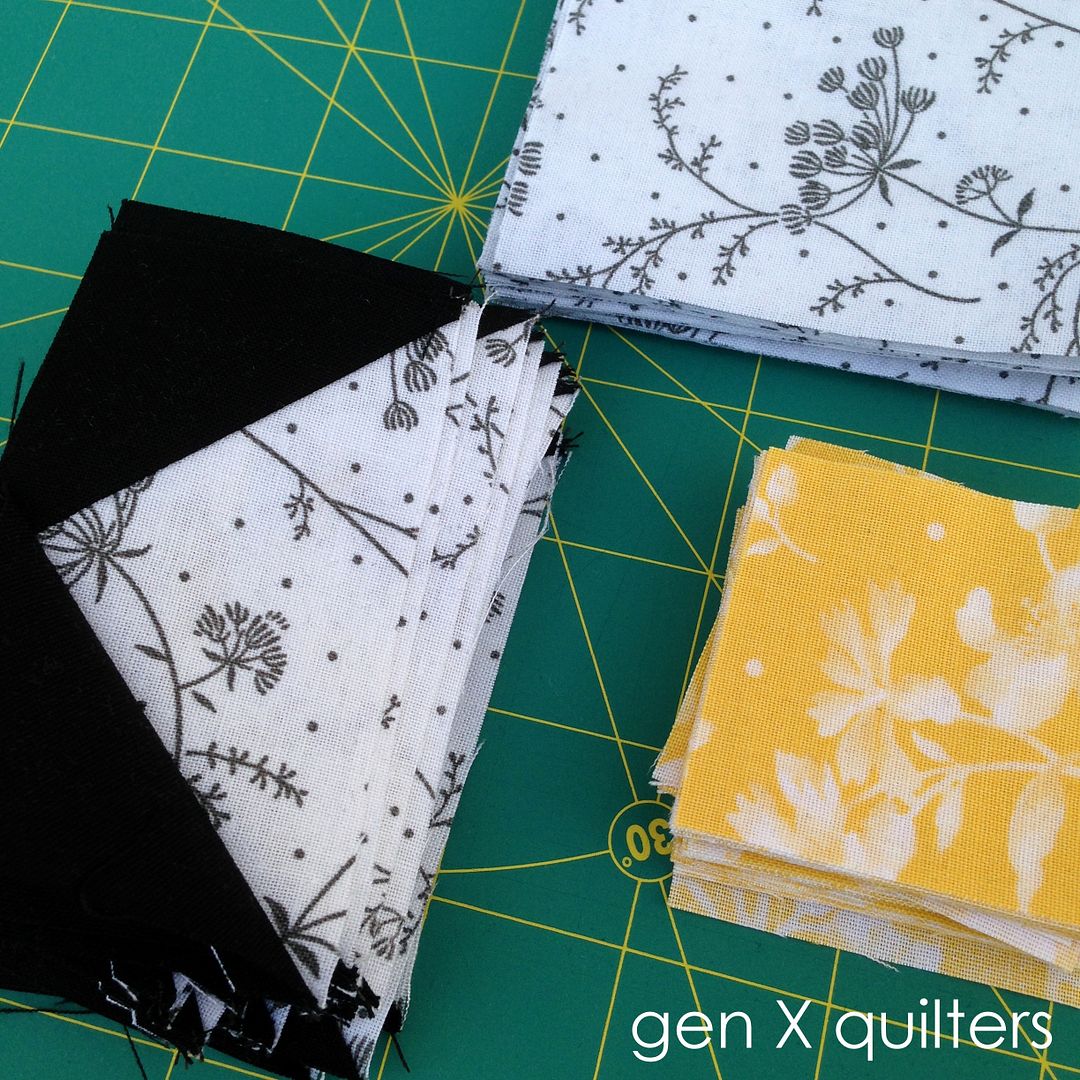 I've been humming along on things in the background here at GXQ. Spring time is upon us and that means new patterns are in the works.
Time to push myself to grow by working outside the box. I love to learn with each quilt I make. In this case, working in black and white is something I generally haven't done. I've been working on a new pattern using the
Gradiance line
by Maywood Studio. Gradiance is predominantly a black/white/grey floral line with some brilliant splashes of color thrown in. It also has some interesting geometric prints thrown in that make it an unusual fabric line. I think it can qualify as both traditional and modern depending on which prints you use. I love to see clever mixes of styles like this. I am using a POP of yellow in this quilt.
I am particularly excited about the sweet lacey floral used in the background of this quilt. I can't wait to show you more!
In the meantime, let's marvel at the crispness of those points. Sometimes I surprise myself!!
Pin It