Pin It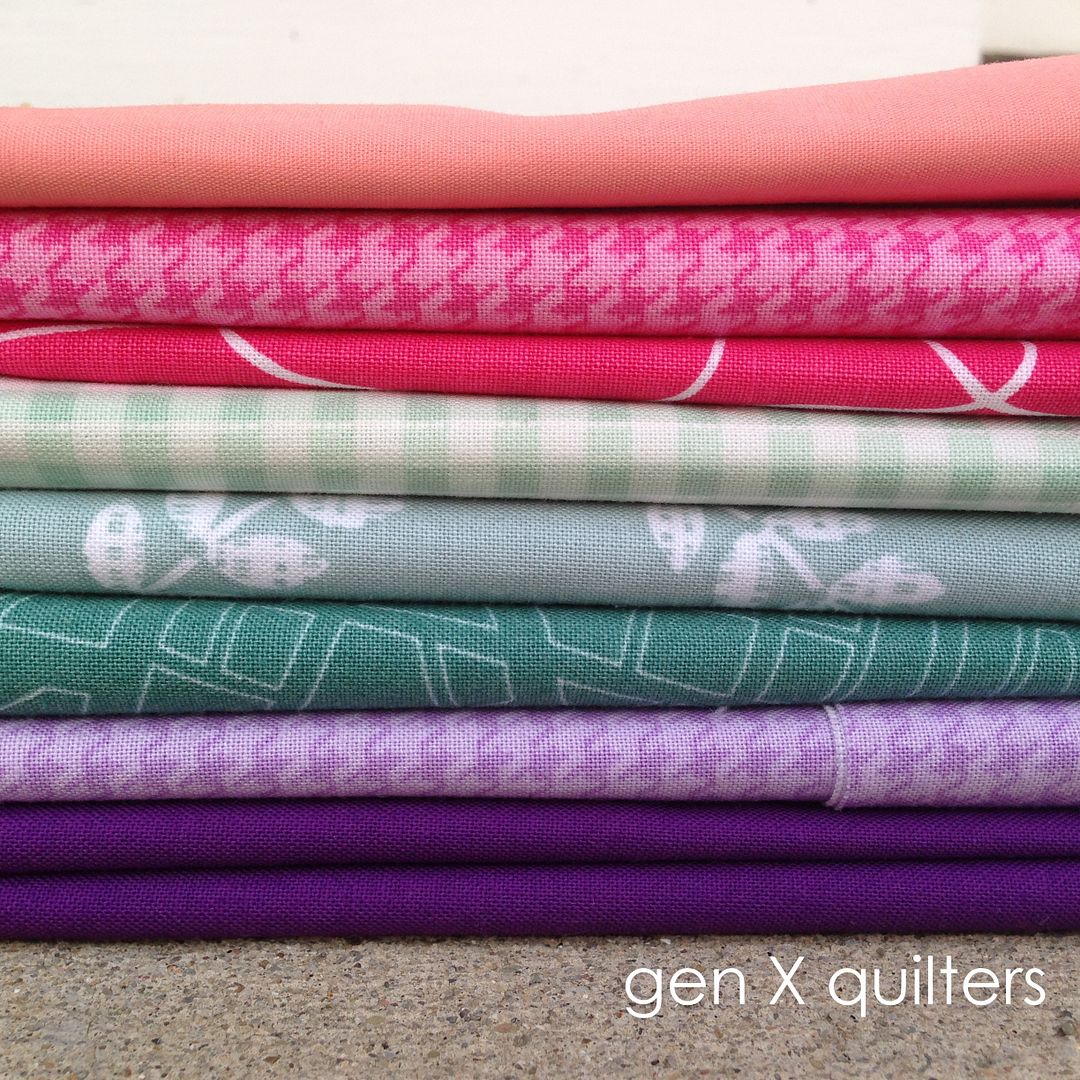 Who finishes a quilt top and starts a new project in one day? This girl! Sometimes finishing one thing feels so good - it's hard not to be bubbling over to begin the next.
So up there is my next fabric stack. Does it look like me? This year I am making a focused effort to grow outside of my box. I am usually drawn to warm and rich colors. Reds, corals, oranges, yellows. So to bust out of that box, I selected the cool stack you see above. I'm trying... I snuck that salmon solid in there. Hush. It's springy I hope.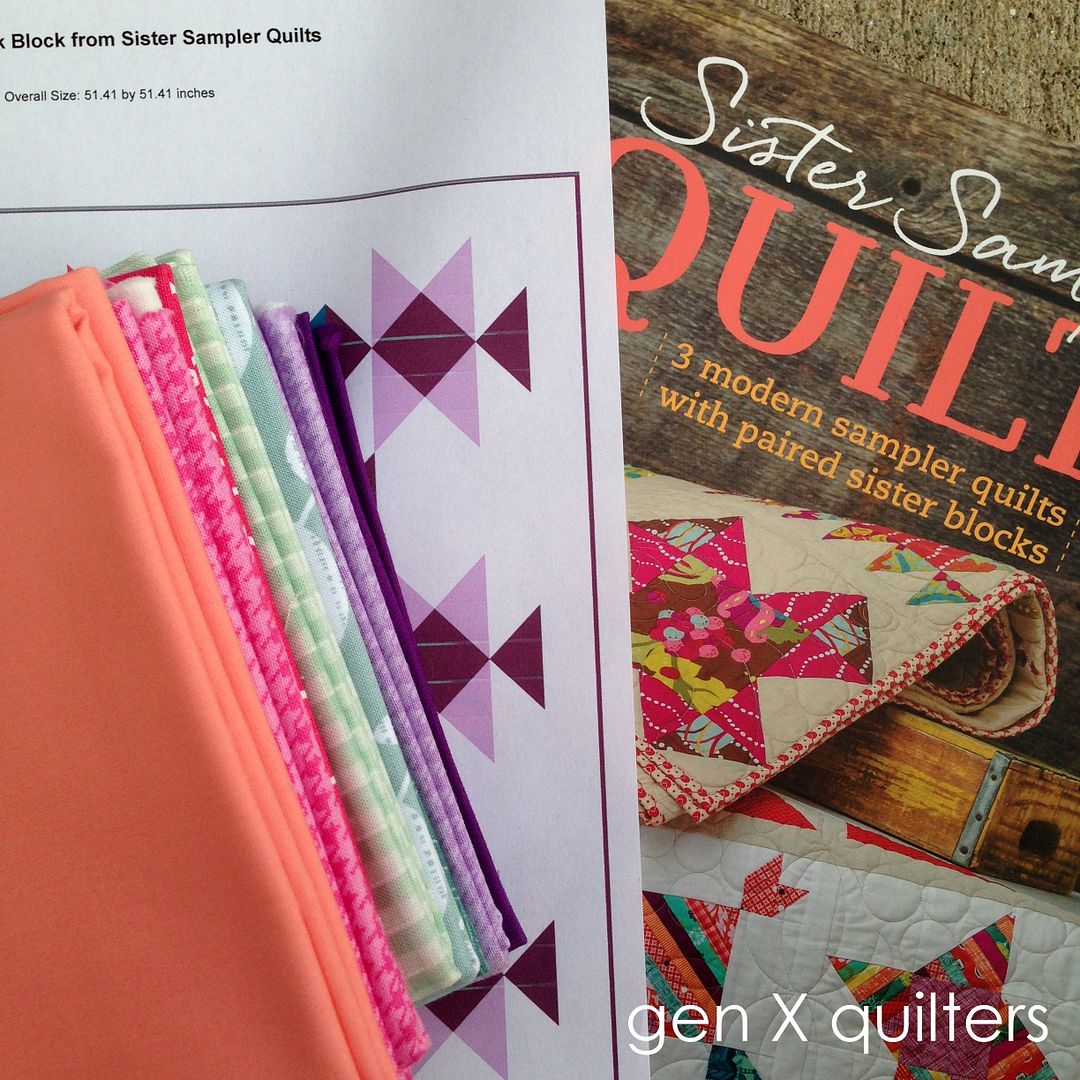 I want to make a quilt entirely from just one block in the
Sister Sampler Quilts
book. I've selected the Hattie's Trick block. Let's do this.
Pin It