Pin It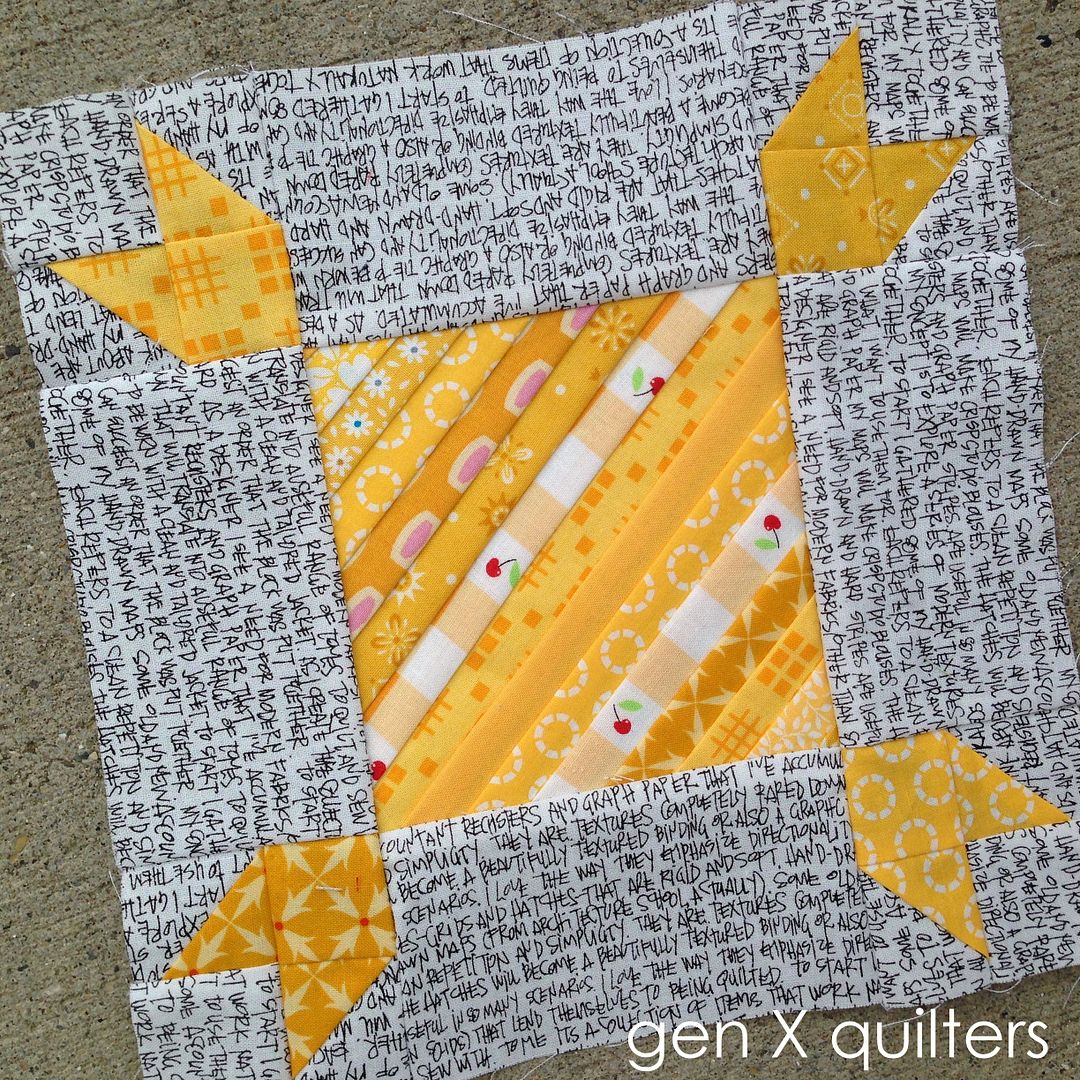 A few months ago, I agreed to donate some items to the silent auction at the Carnival at my boys' elementary school. The Carnival is in May.... so it's time to get crackin'. I made these Tulip Lady Fingers blocks from
Sister Sampler Quilts
a while ago with the intention of using them for this project. But what to make? What to make?
I've decided to make another giant
floor pillow
like the one pictured below. The pillow is 26" and requires four 9" finished blocks. This has actually become a favorite pillow in the house. For some reason, my husband likes to sleep on it every night. I keep threatening to make a regular pillowcase for it because fancy quilted pillows aren't meant for nightly sleeping. So far, I've yet to follow through on this threat. Sometimes it's hard when someone actually loves what you made - even if they're not using it "correctly".... I digress....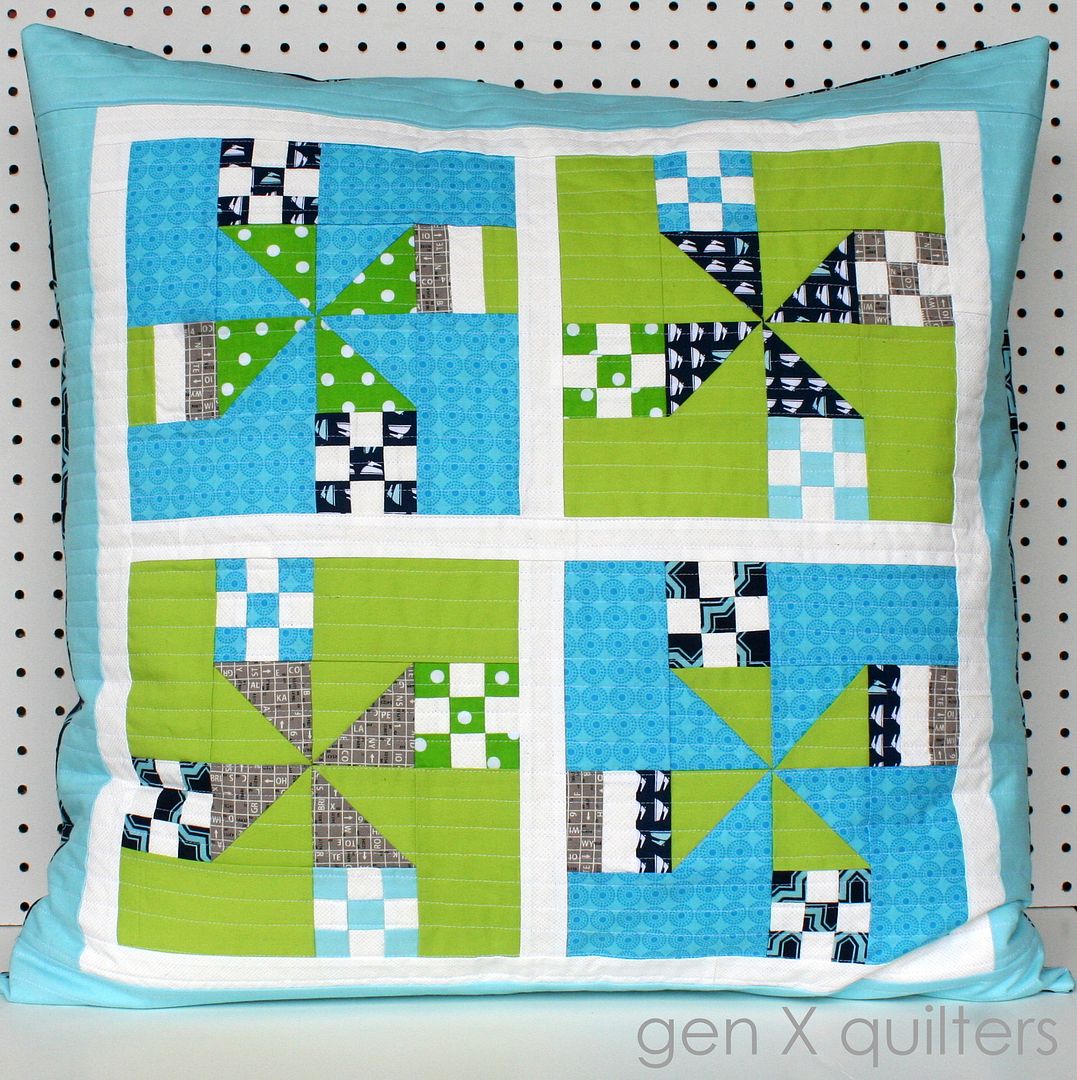 So I'm in need of another two blocks for the pillow top. I've decided to make two Grandmother's Frames. I've been hoarding this old Melody Miller print for a while and it goes just perfectly with the yellow and aqua Tulip blocks. I fussy cut the centers already - I love fussy cutting for this block!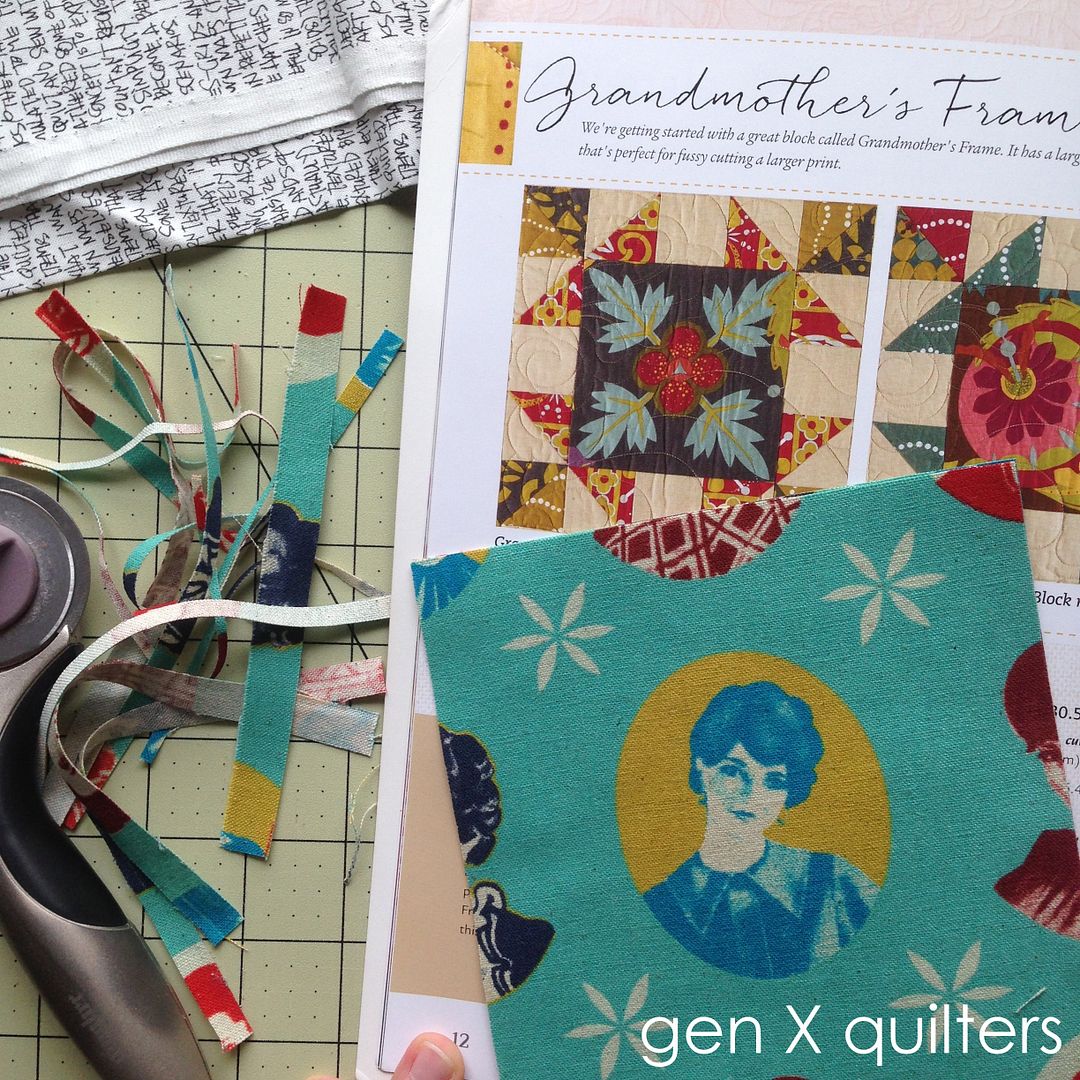 Pin It