Pin It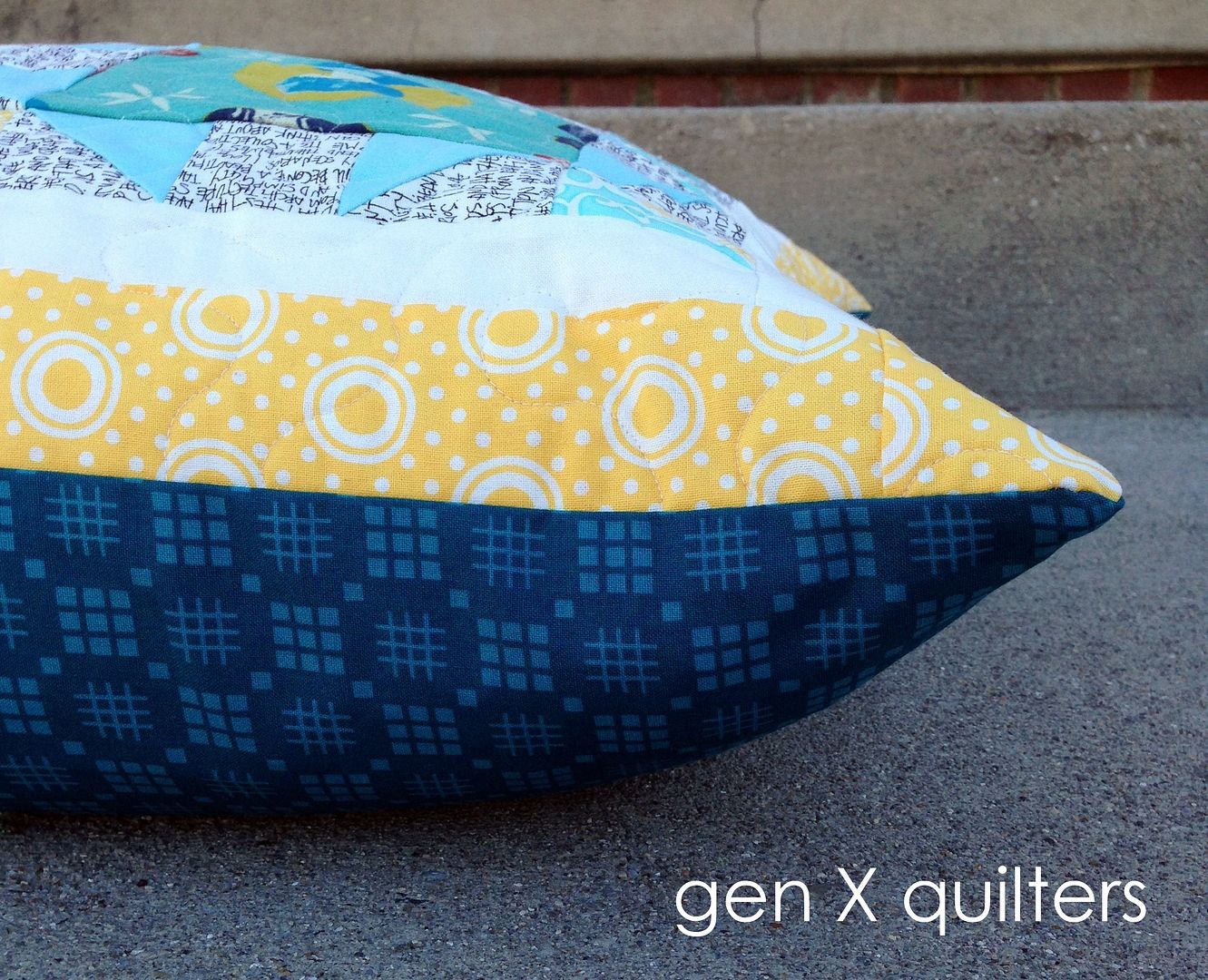 This week has been a doozy. We hosted a birthday party for my youngest (turned 4!) over last weekend and as soon as the party finished, I collapsed. Some weird kind of spring time flu has been dominating me this week. It's Friday, and I'm finally resurfacing. I'd planned to get so much done this week - and now I'm playing catch up.
I managed to finish this giant 26" floor pillow for the boys' school carnival this spring.
I made two pairs of
sister blocks
from
Sister Sampler Quilts
in the 9" size. These Grandmother's Frame blocks are perfect for fussy cutting the lovely ladies shown in this old Melody Miller linen print.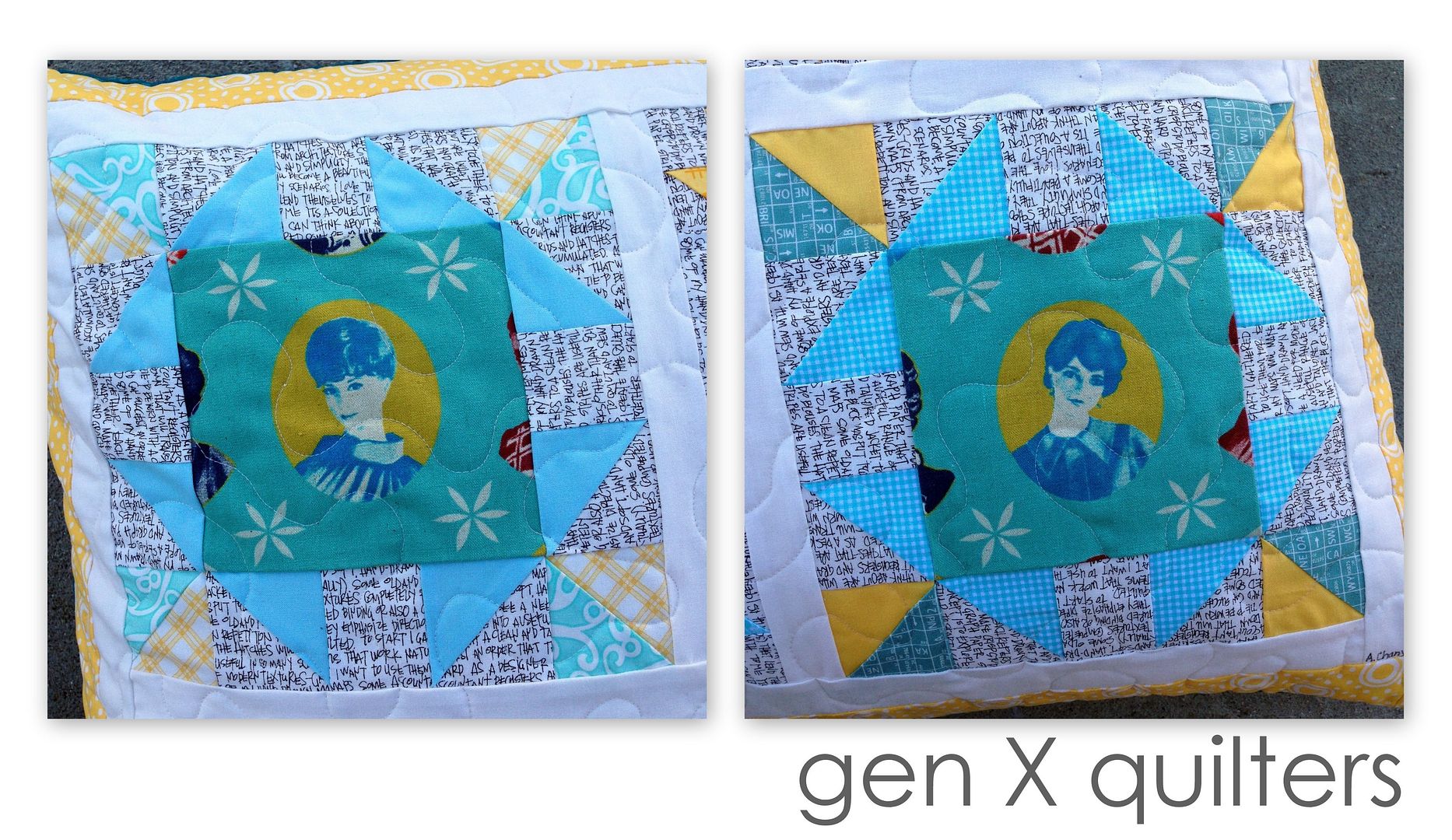 If you follow me on
Instagram
, you heard me agonizing that when I put all the blocks together, the original yellow Lady Tulip Fingers block really stuck out. It created an imbalance in the color distribution I was unhappy with. Most everyone told me to leave it, but I just couldn't do it.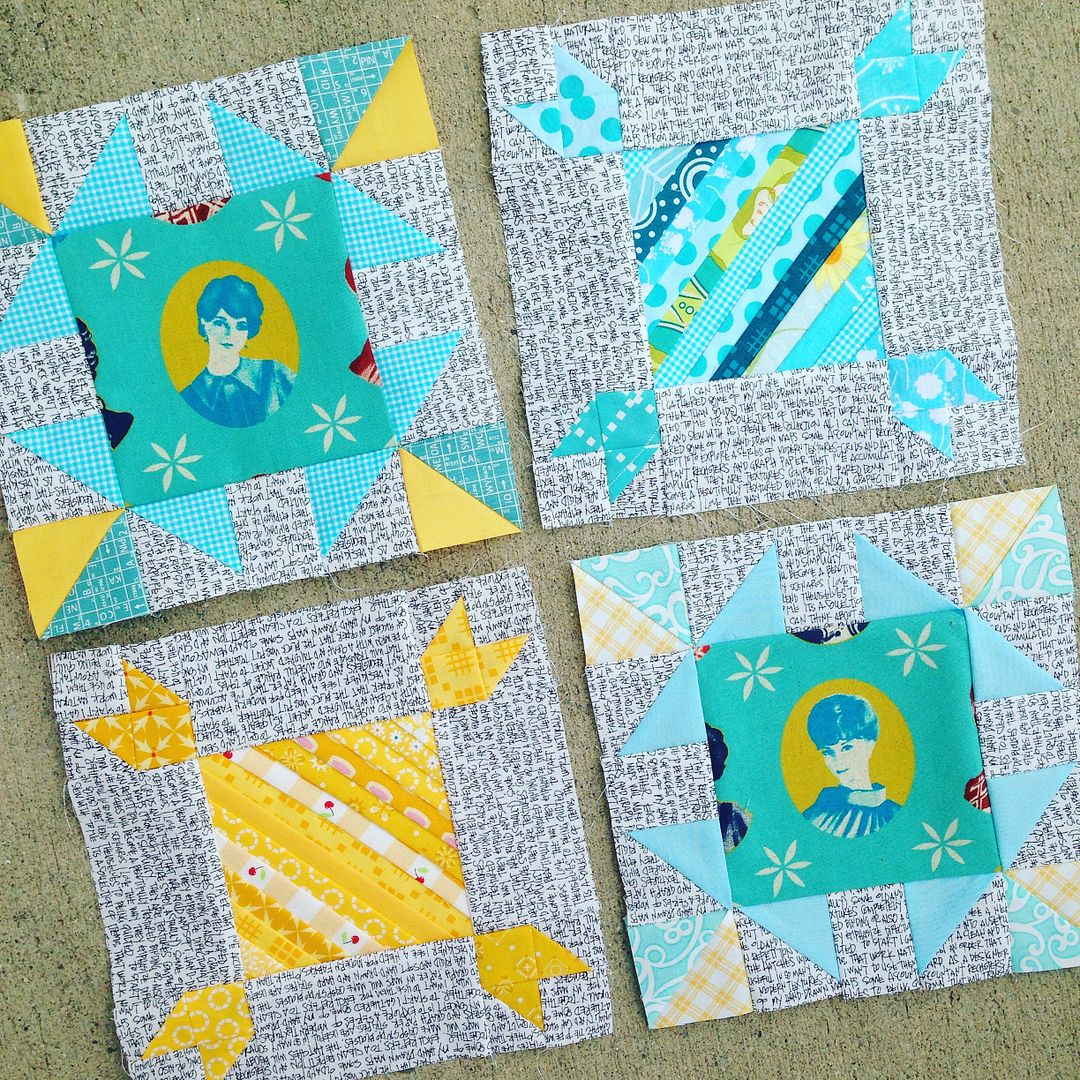 Luckily, SarahAnne H. mentioned via the
GXQ Facebook page
that I could just swap out the tulip petals between the sisters. Genius! I'm so glad to be able to turn to you all for help. Below you can see what those 2 blocks look like after the petals were swapped. Although I still loooooooove the original yellow block (and may have to make another to keep), I am glad the overall look is now balanced.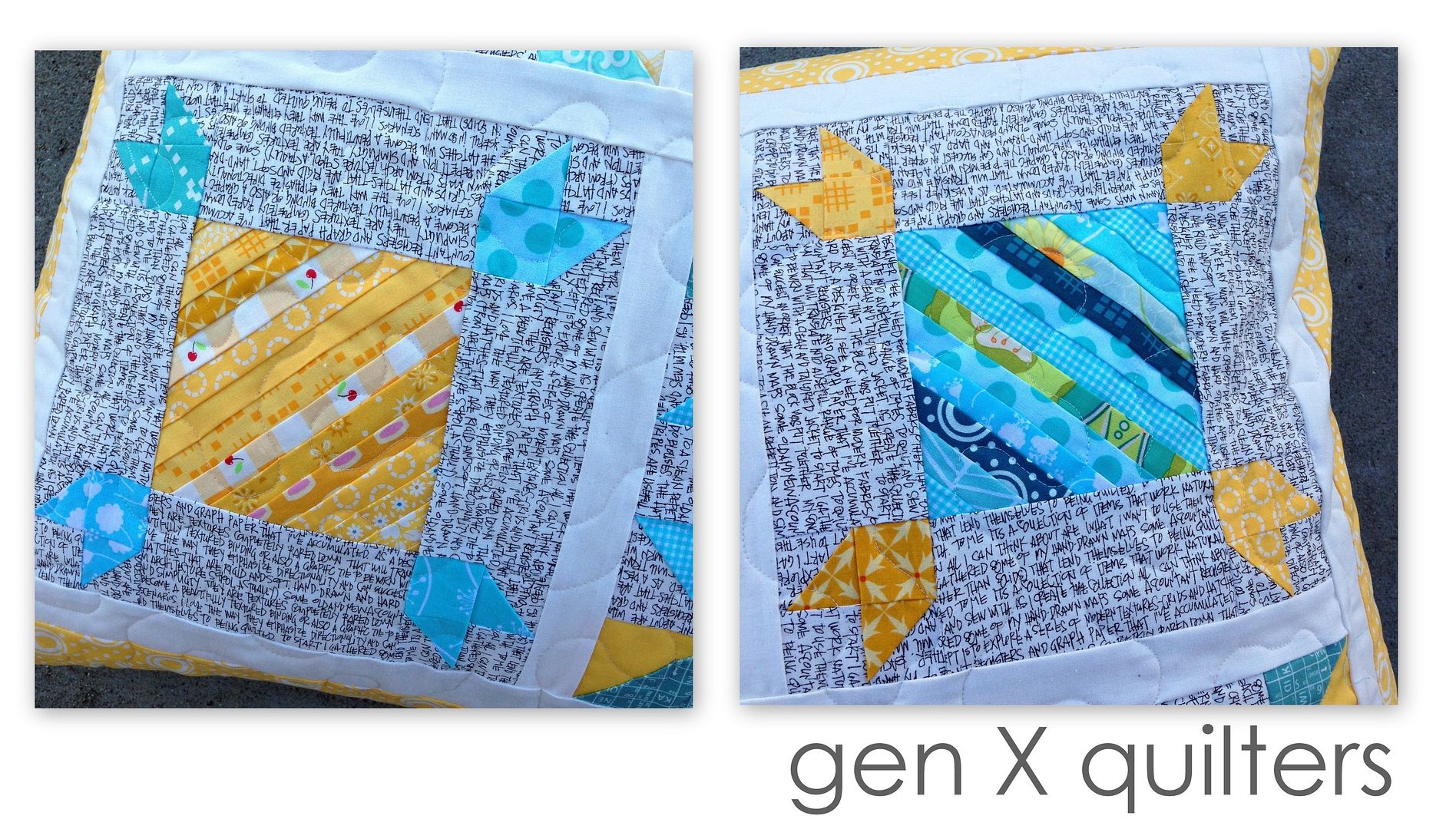 Below is the finished pillow. I am donating it along with a copy of
my book
to the silent auction in early May. It feels good to have this done ahead of time.
Making a small project like this is a great way to make a small sampler. Sometimes samplers can feel so big and overwhelming. But using just a few blocks from the
book
in a small manageable project was a quick and easy finish! If you like these types of small projects, remember there is a free download that coordinates with the Sister Sampler Quilts book available
here
.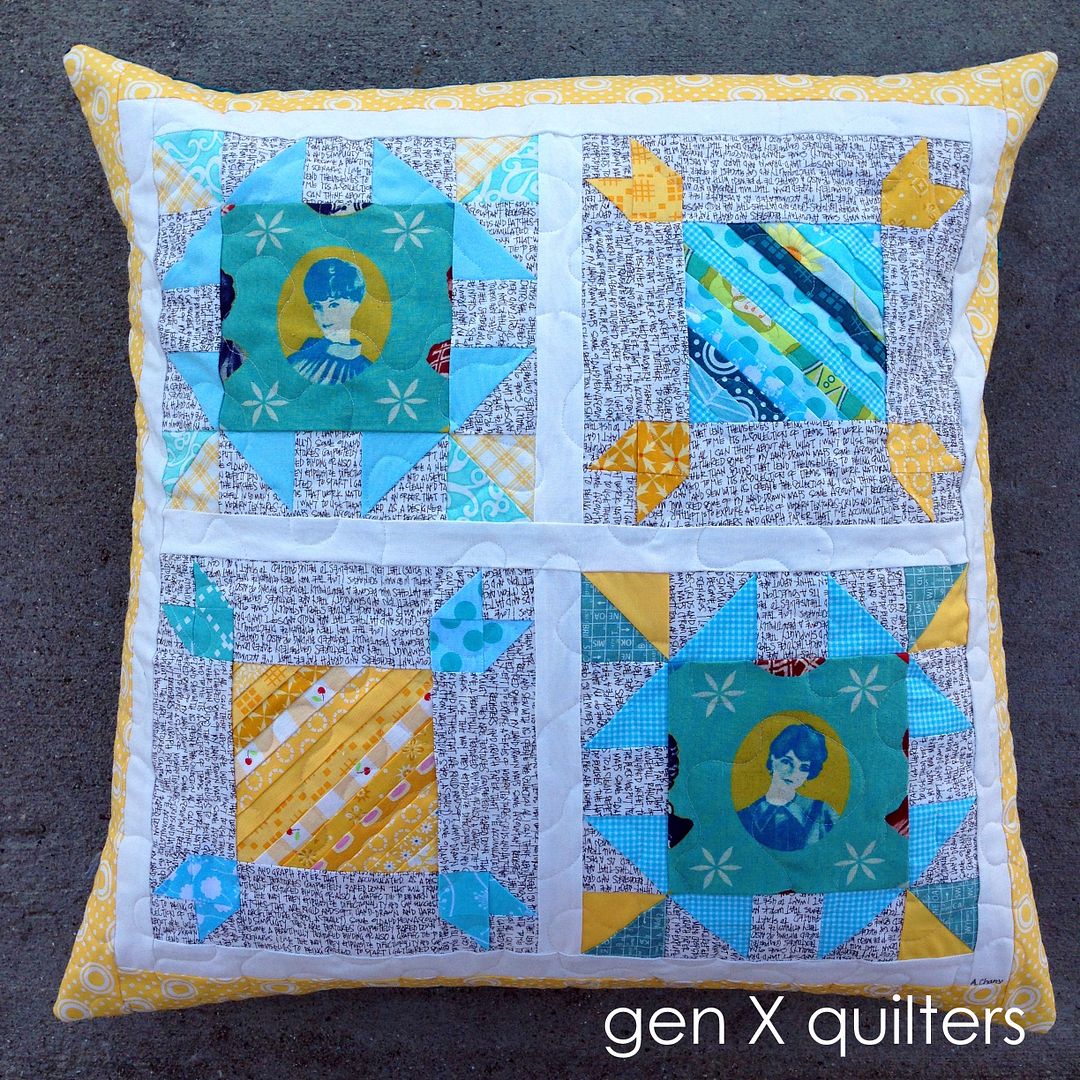 Pin It