Pin It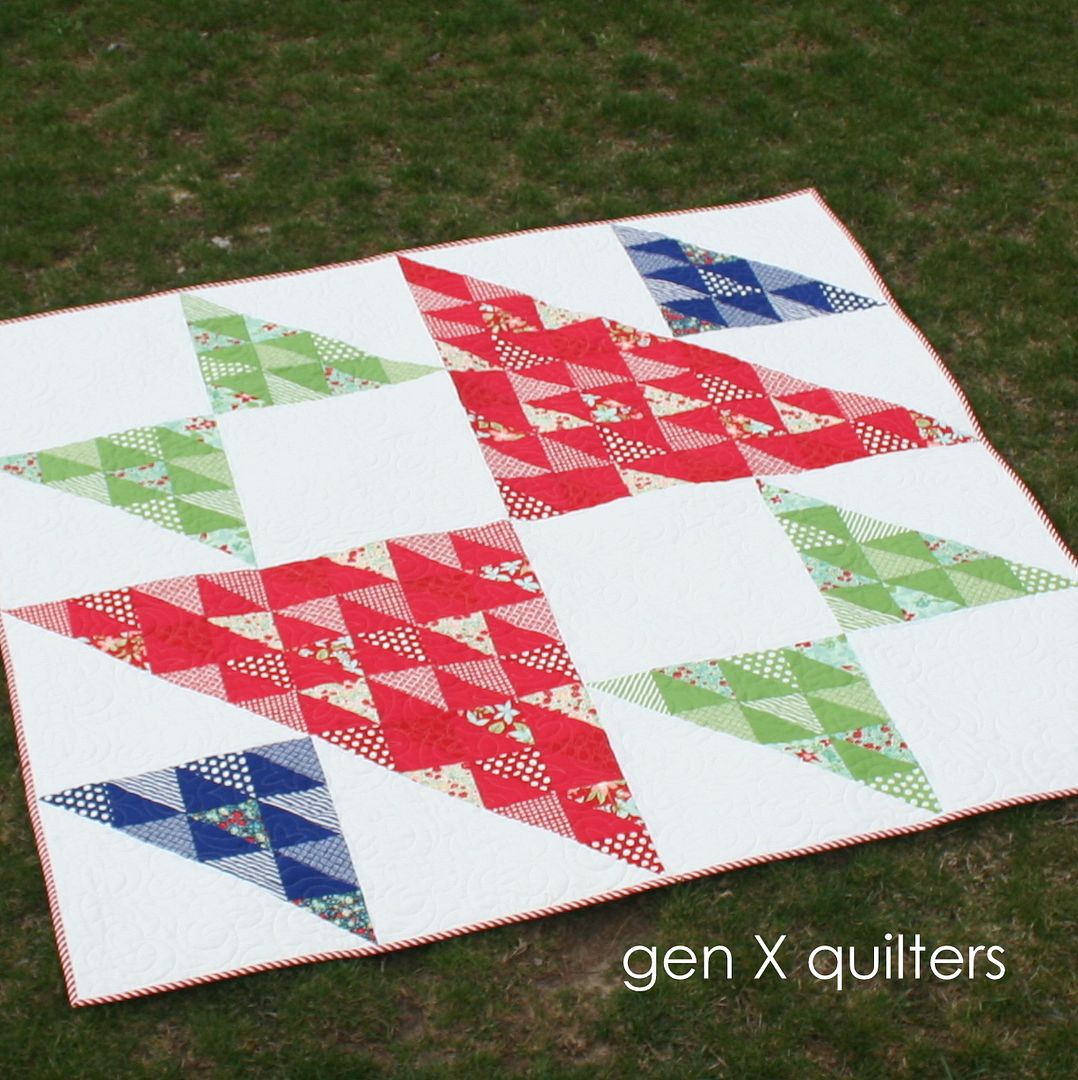 Sometimes making a little quilt block is just not enough. Sometimes it need to be supersized! This quilt,
Bella Maiden
, is just that. It's a large version of the Old Maid's Puzzle block constructed using the classic basic - the half square triangle. I absolutely love seeing traditional blocks given center stage. And by adding the HSTs into the mix, the quilt becomes a lot more interesting when you get to blend and mix the prints and solids into the overall shapes of the quilt.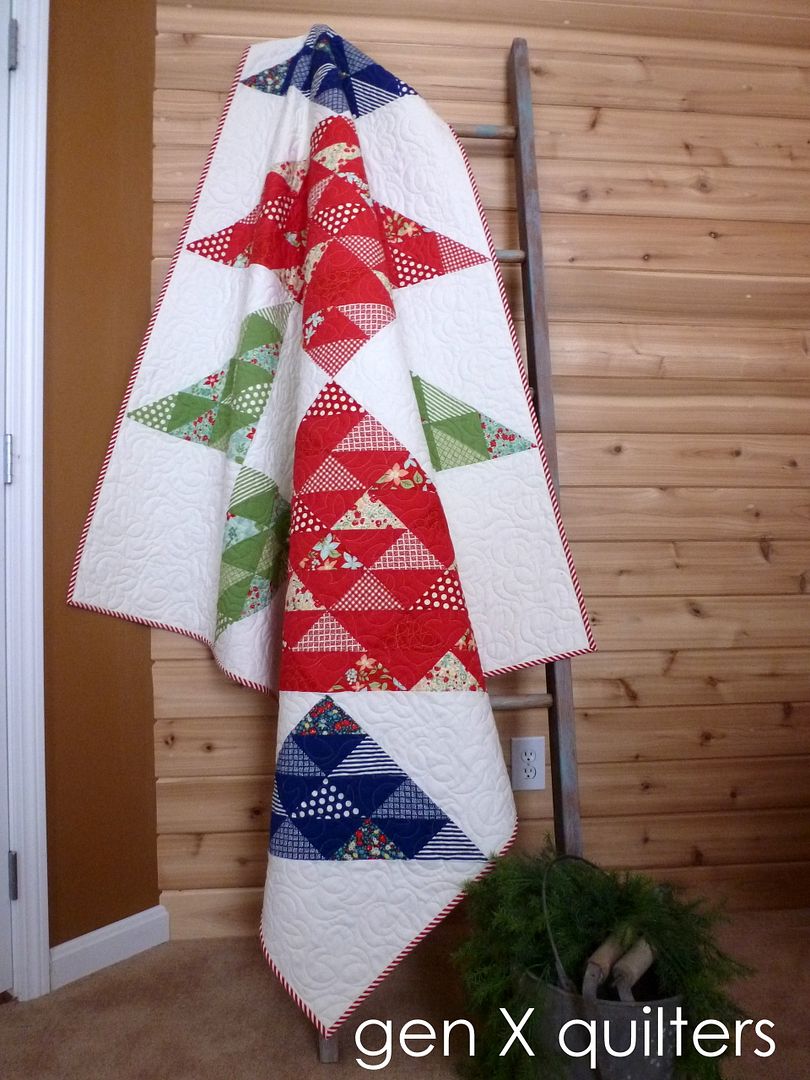 Bella Maiden's finished size is 64" x 64" with an individual block size of 32" x 32". They're big!
Skill Level: Advanced Beginner
Below you can see the fabric requirements to make: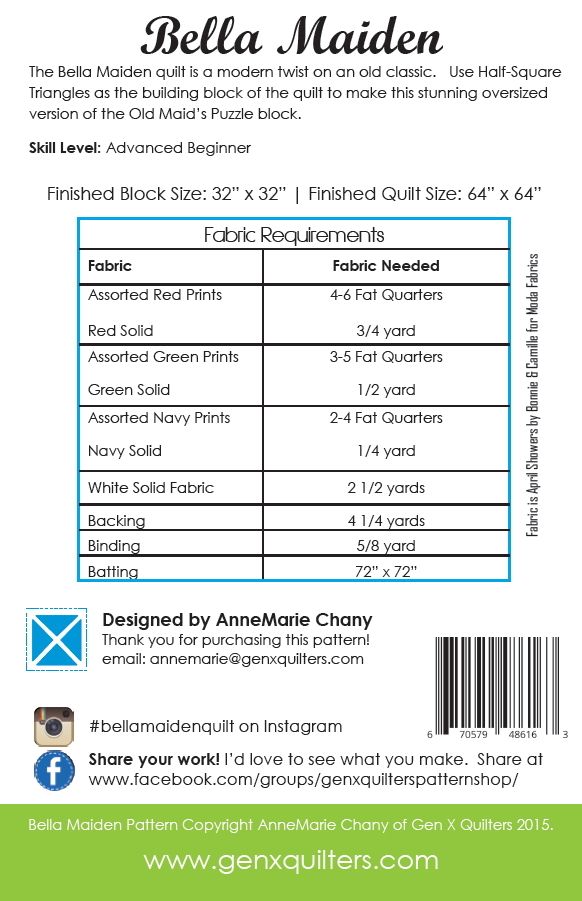 I showed you earlier this week that I played around with
Gatekeeper
and Fig Tree's new
Farmhouse line
. I decided to do the same with Bella Maiden. It really softens it's edge. And I rather like it - I would love to see this quilt made up in this line. I am really smitten with Farmhouse. It looks great with these modern patterns!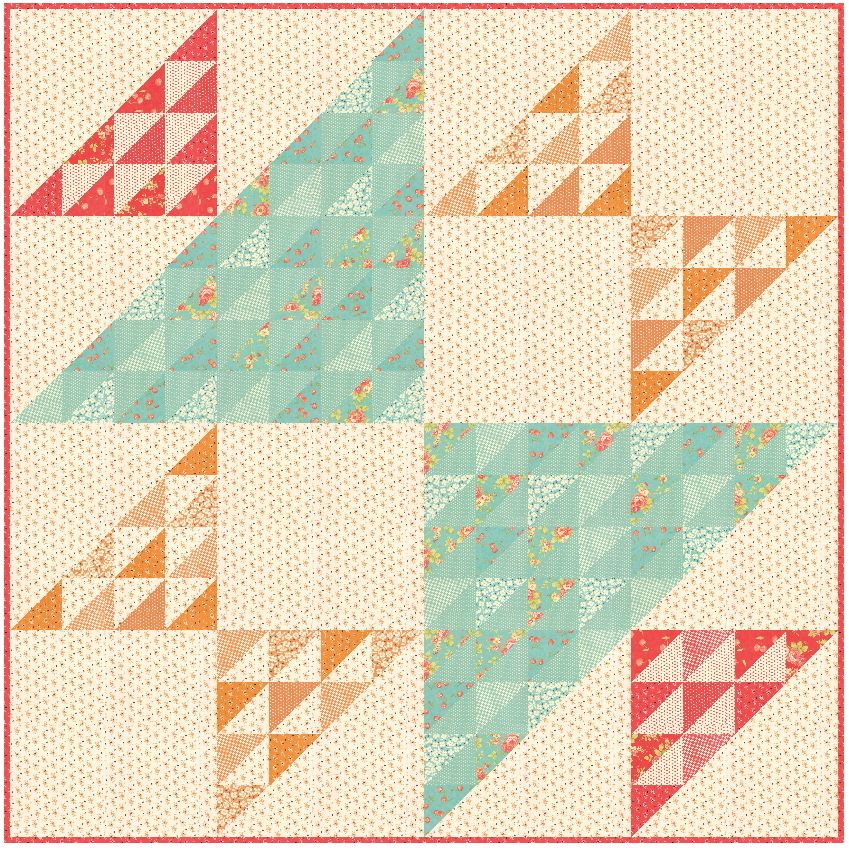 And this is another version in one of Pam Kitty's lines using only 2 colors. It changes the look a little when you concentrate on two main colors. This one would be so sweet for a girl.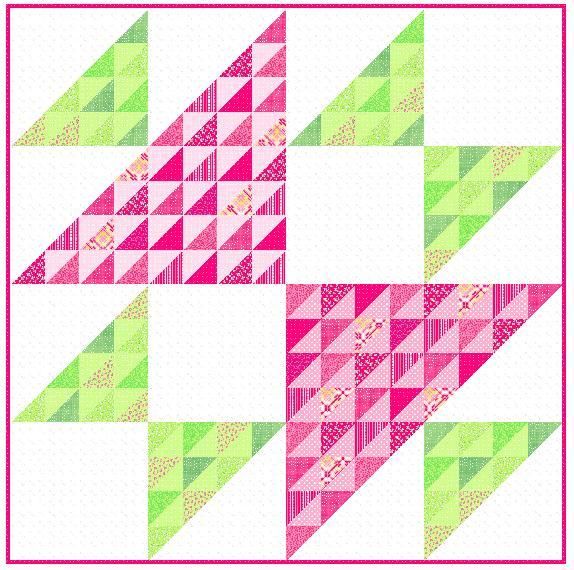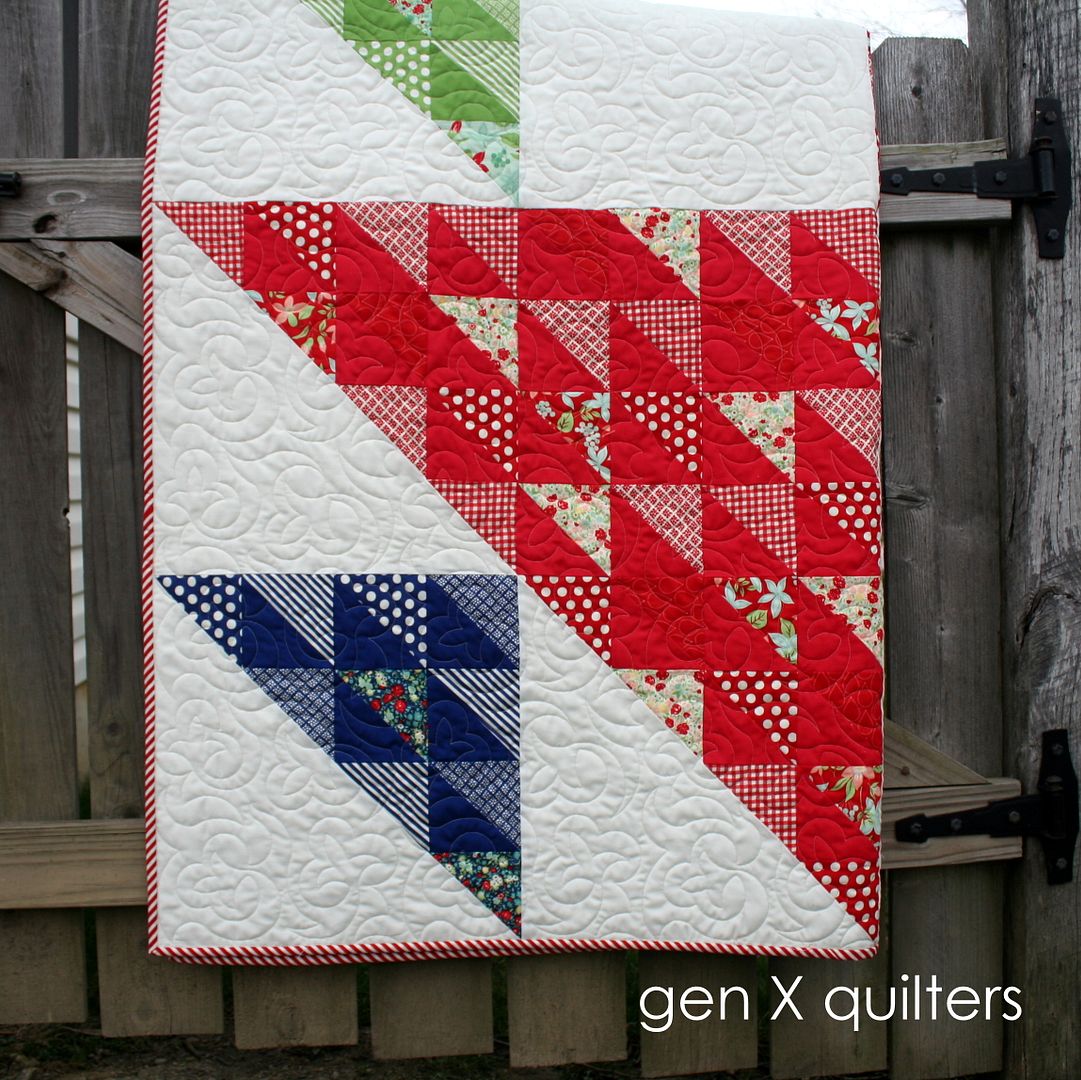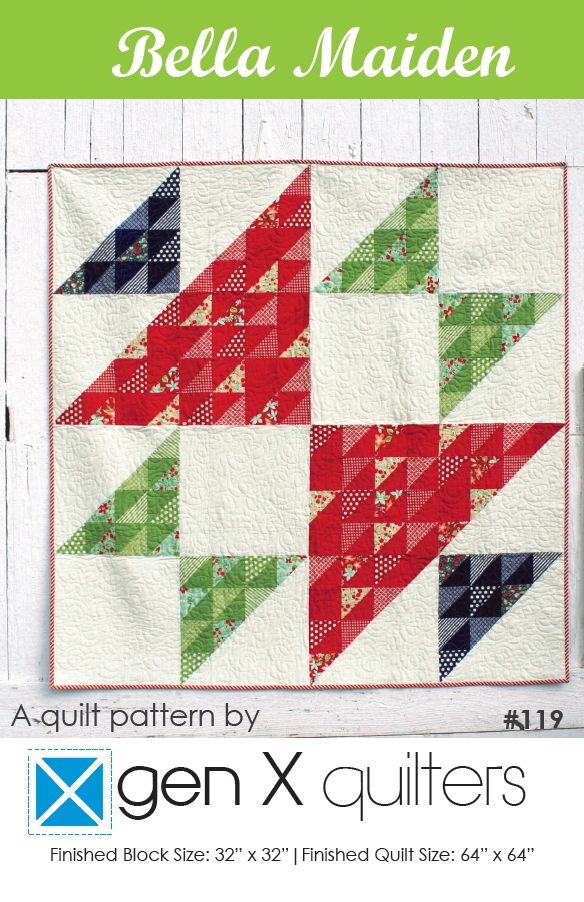 I hope you like her! Bella Maiden is available as PDF and Hard Copy Print.
Remember the pattern sale only lasts for the weekend until 10/12/15.

Bella Maiden PDF
$9 $7.50 on sale
Bella Maiden Print
$9.50 $8 on sale
--------------------------------------------------------------------------------------------------------------------
This pattern is available for
wholesale
and is carried by Checker, E.E. Schenck, and Brewer Sewing Distributors.
This quilt was also seen in American Quilter, May 2014
issue.
Pin It