Pin It
I've been busily piecing these warm and vibrant Broken Star blocks since school started up last week. They are so
me
, it's unreal. This is my perfect color palette. And modernizing a very traditional block with an ombre-style coloring, is..... well..... just
me
. :)
Funny, I showed my husband this fabric and pattern before I started sewing and his comment was "Isn't that exactly like that other quilt you just made?" I, of course, scoffed. This is fabric bundle (available
here
) is
nothing
like whatever other quilt you're thinking of. And no, I haven't ever in my life sewn a Broken Star block before, so this is obviously very different.
I almost doubted my plan. For a second.
And then I remembered he can't tell the difference between warm and cool colors. I scoffed again.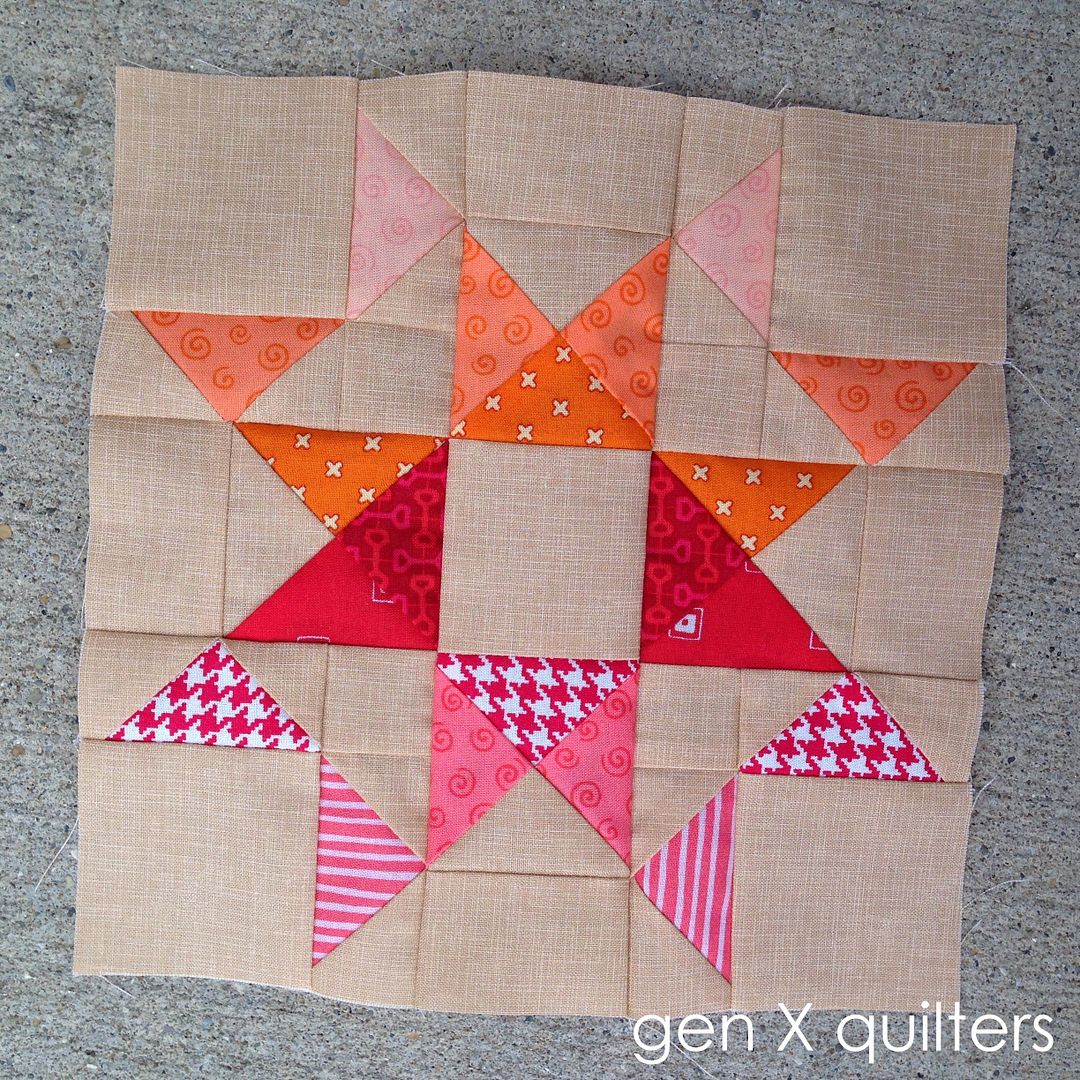 I'm sewing these up into a sweet little mini. By little mini, I do mean little. This block finishes at 8". So if you do the math, those are 1" x 2" geese and 2" finished hourglasses.
I'll show you more next week. Happy sewing until then!
Broken Star block by Nancy Cabot 1936.
Pin It