Pin It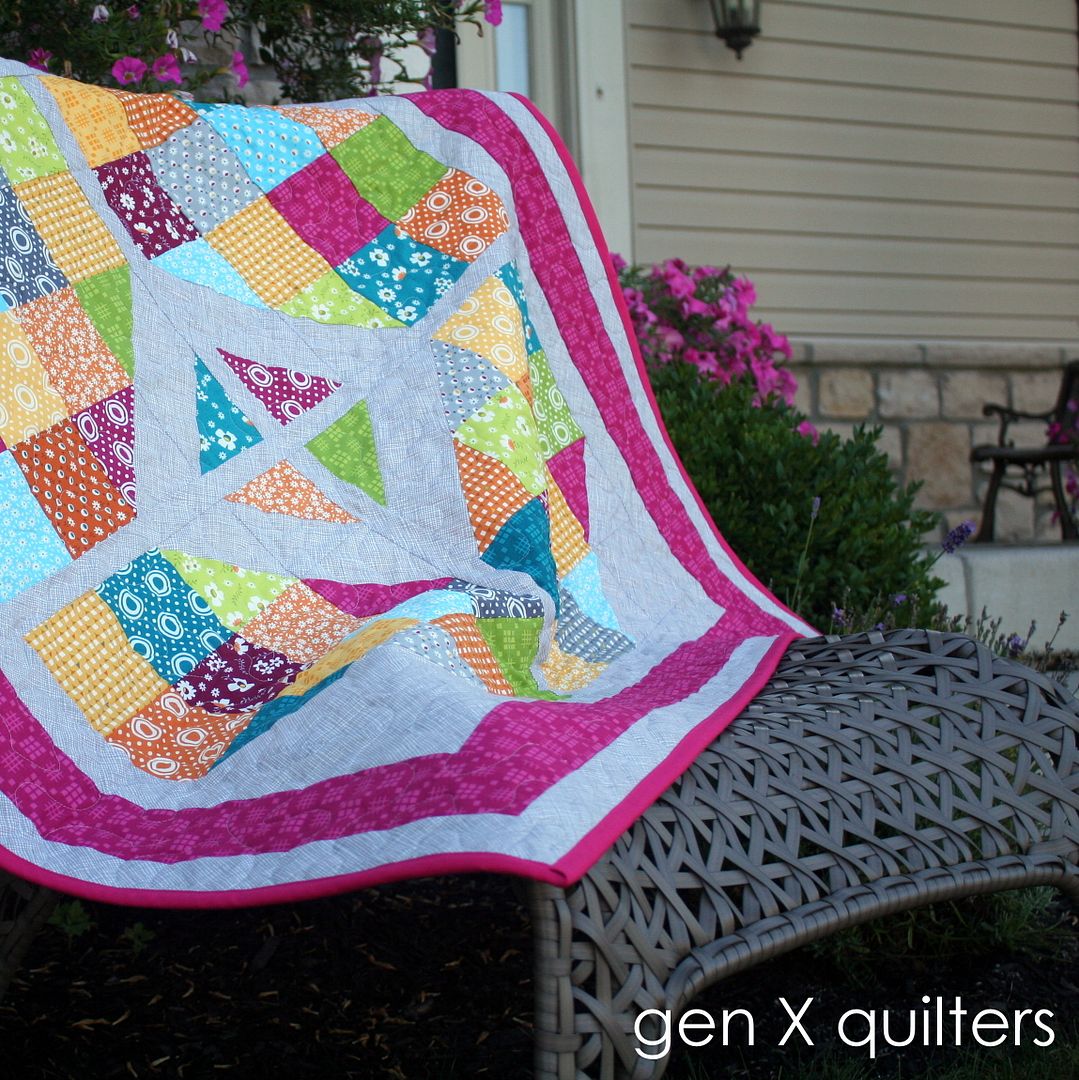 Back in June, I mentioned that I was working on this "
baby" version
of the
Lacuna Sampler
. I used leftovers I had from making the original sample, and hurrah! I finished before the baby arrived. That rarely happens. And double Hurrah that I finished early, considering it feels like I've had almost zero time to sew this summer with the kiddos around.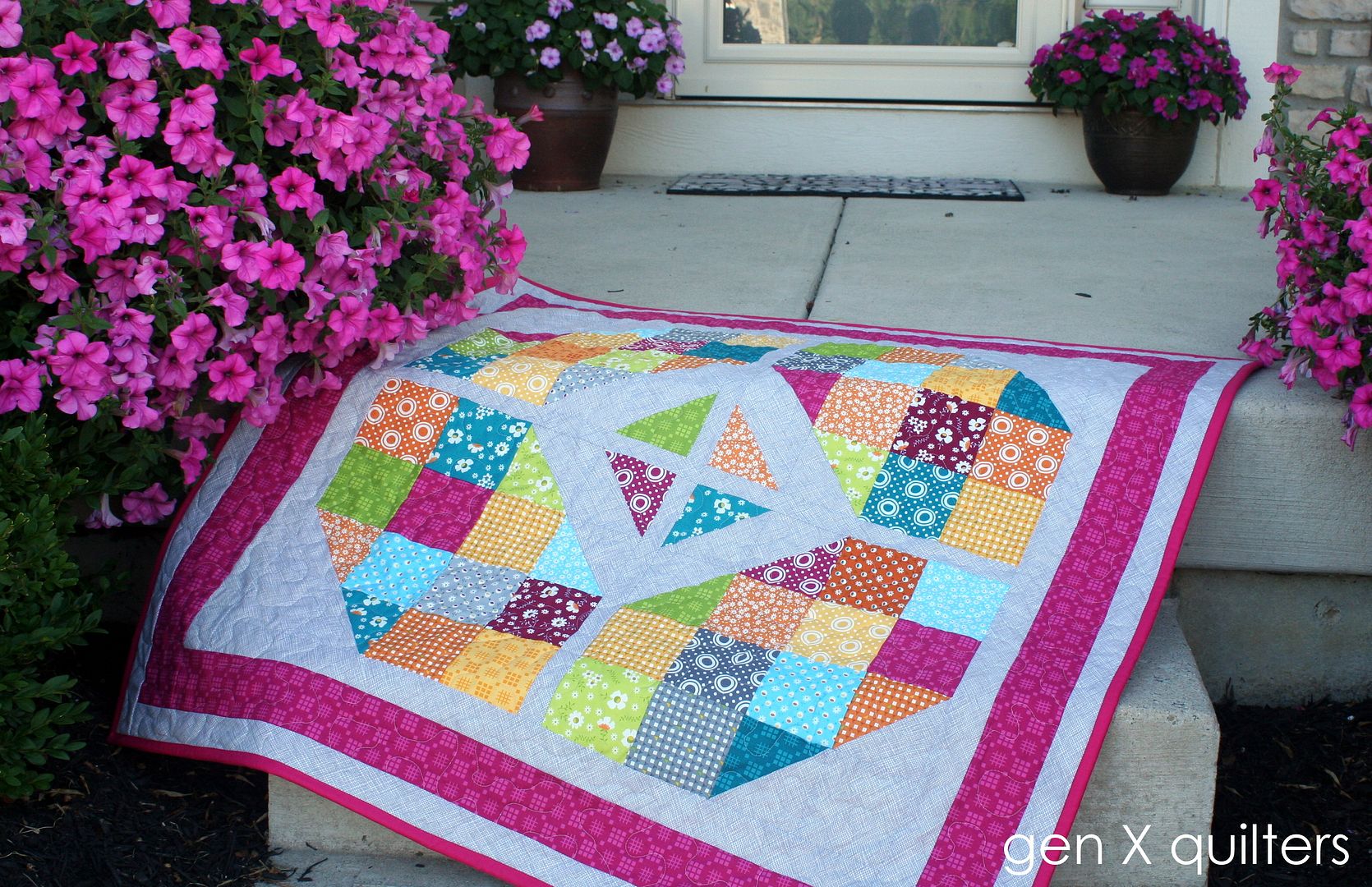 This quilt contains only the four center blocks of
Lacuna
, plus I added those little extra HSTs in the middle to give the center some action. I love the straight up patchwork. It really showcases the prints in this line, Pie Making Day by Brenda Ratliff for RJR. For the background, I used leftovers from Architextures Widescreen Cross Hatch. The greys blend perfectly together.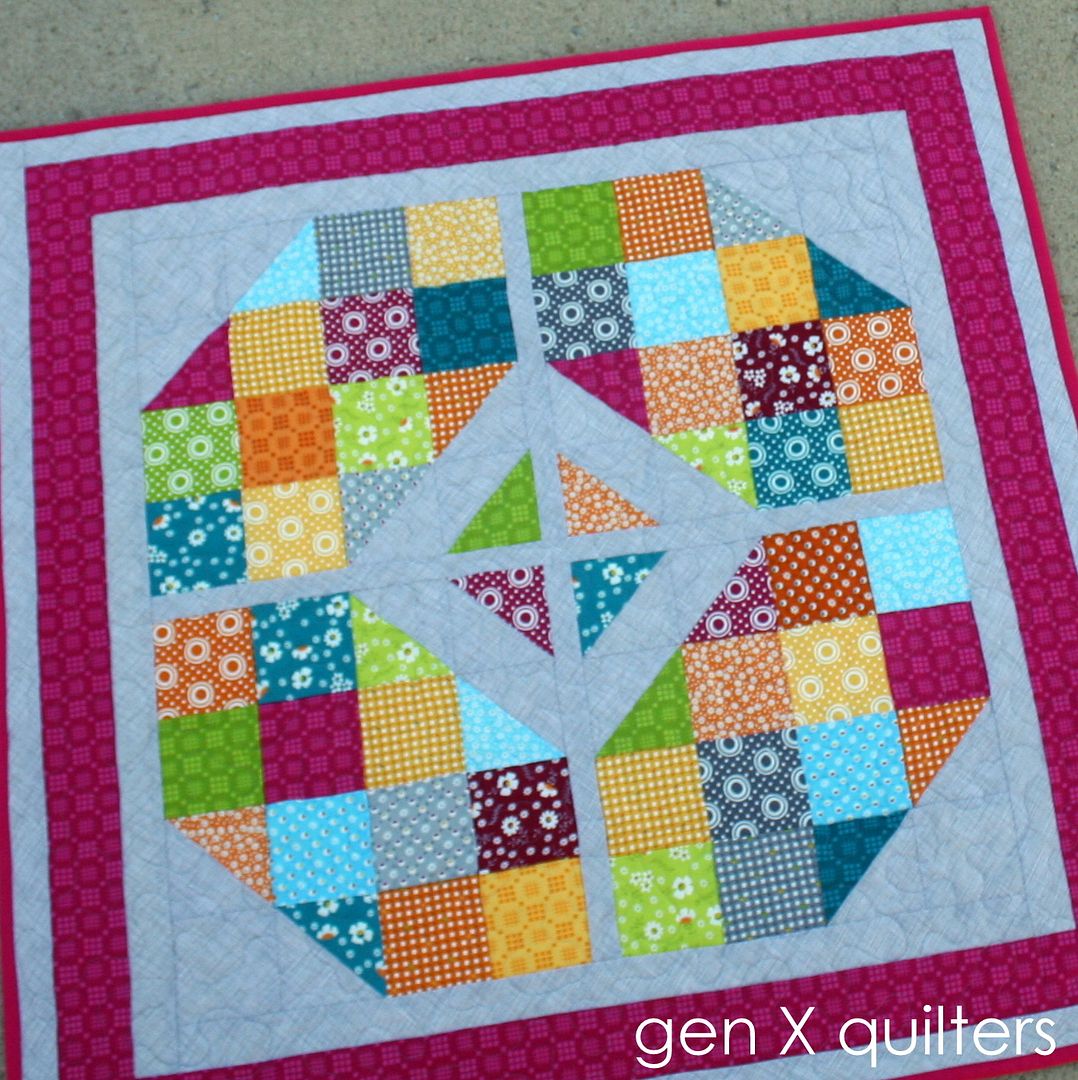 Dusting off my FMQ skills..... it's been a while since I did any free motion quilting. Bigger quilts I send out to a long arm quilter, but I just can't find a reason why I shouldn't do my own small baby quilts. Somehow, each and every time, I always feel rusty when I get started. I free motion quilted just the basic meandering stipple. To be honest, I really love the piecing part of making a quilt, so I often just run with the stipple to get through quilting it. It's ok to loooooove one part of the process more than others, right? I'm sure we all have our favorites....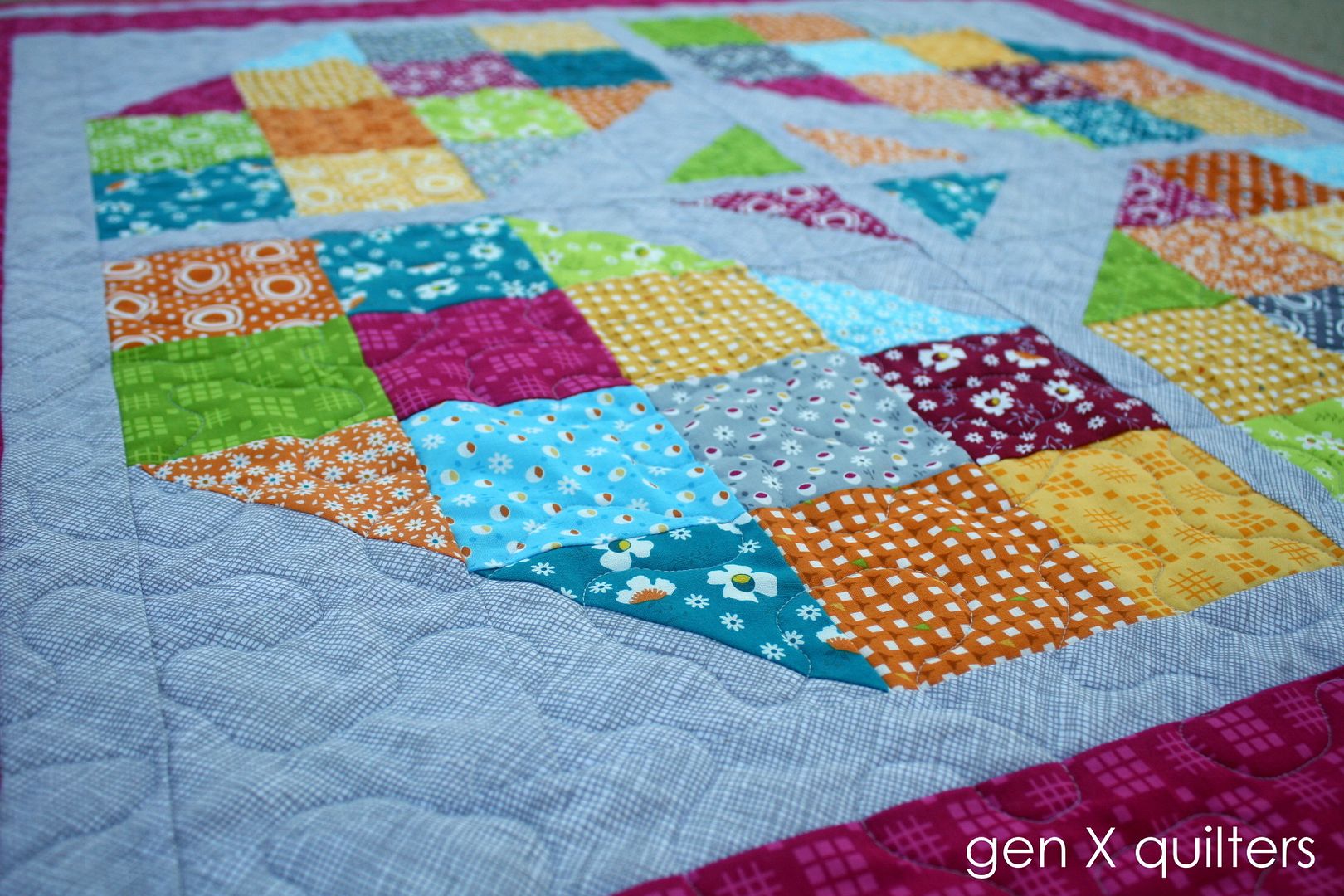 I backed this quilt with some Remix argyle flannel. Isn't it perfect? I absolutely love flannel backed quilts - especially baby quilts. This flannel will be extra cuddly for a new baby girl when she arrives.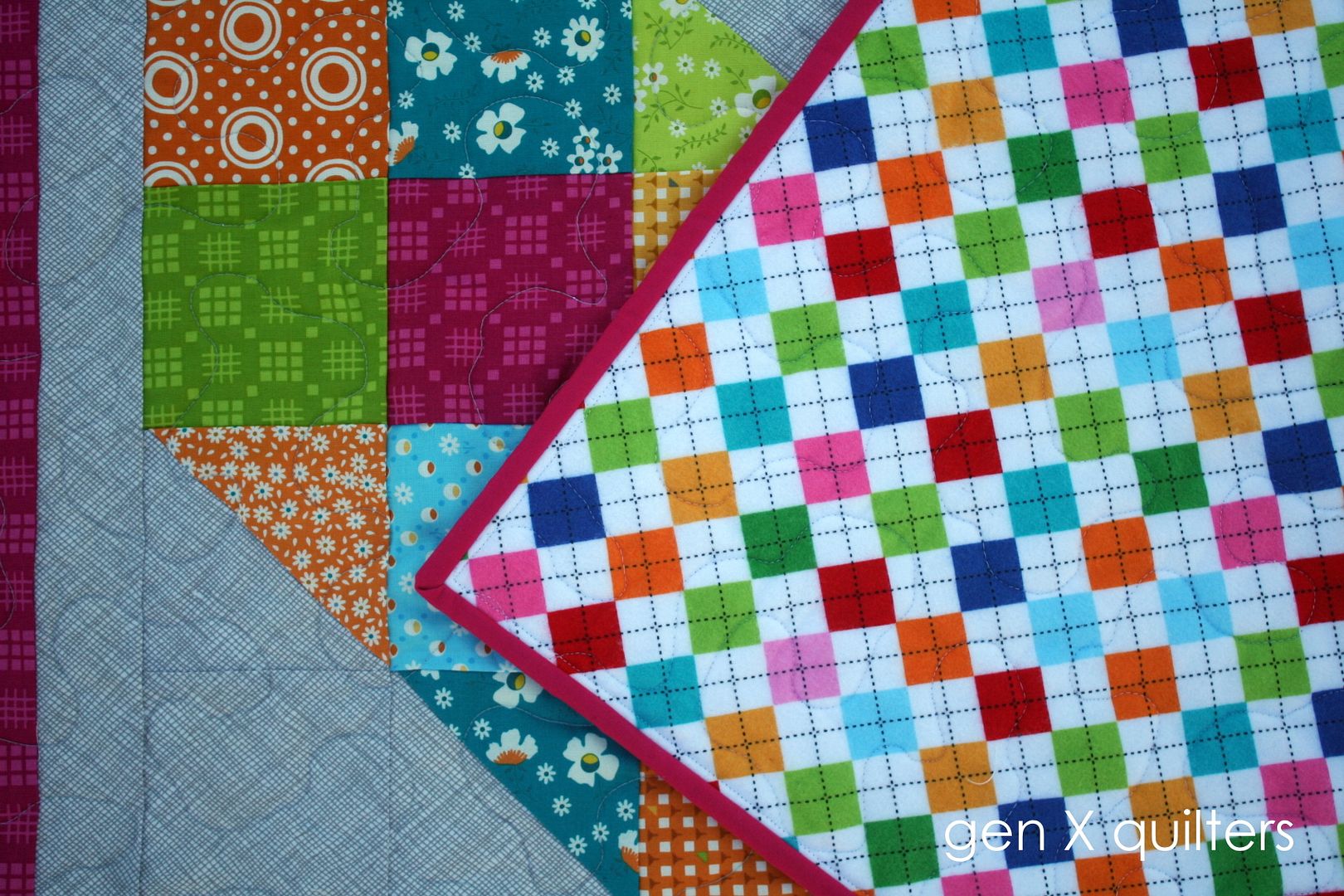 Can't wait to gift this one to some special friends!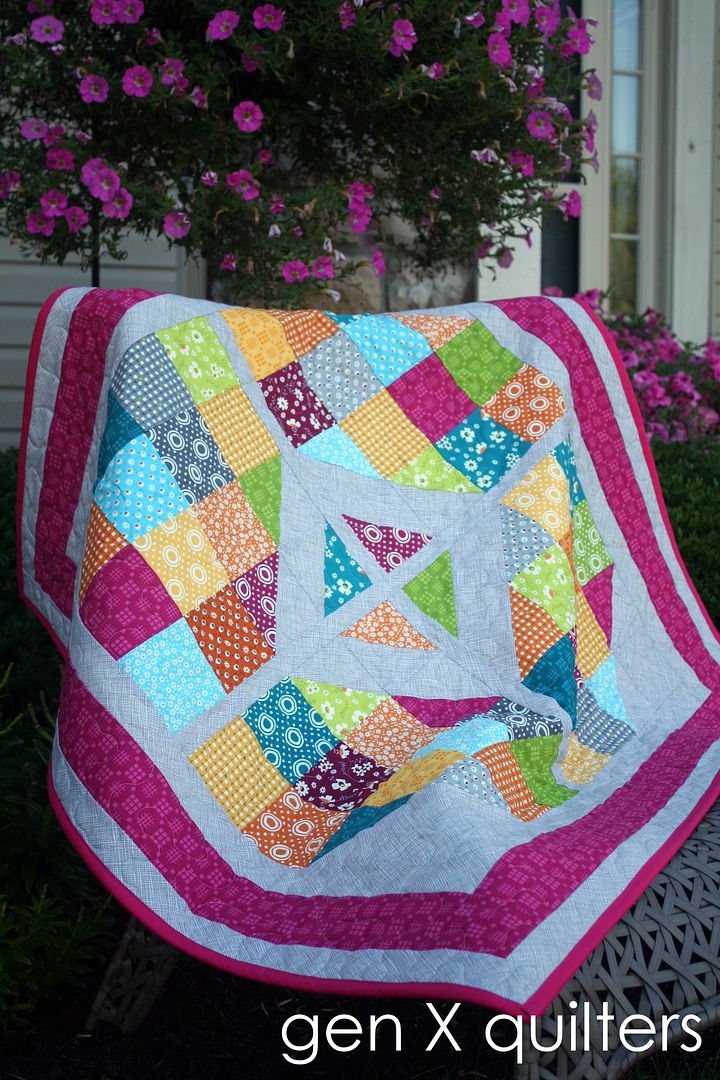 Pin It