Pin It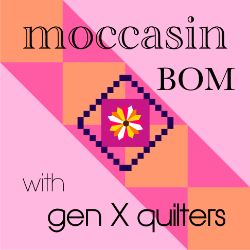 This block uses a template to generate the triangle shape. It is VERY close to an equilateral triangle, but not quite. In order for our math to come out right for a 9" block, the template looks equilateral - but it's slightly off. (So don't try to substitute an equilateral ruler if you have one.)
These shapes are fun to work with once you get them all cut out. There are notches cut into the template shape to help you line them up when sewing them into rows. I hope you enjoy this one if it's new for you!
Block #8
Block #8 is the only block that has both blocks sewn in one colorway (Orange). I played with some other arrangements, but really liked it this way. I hope you don't mind!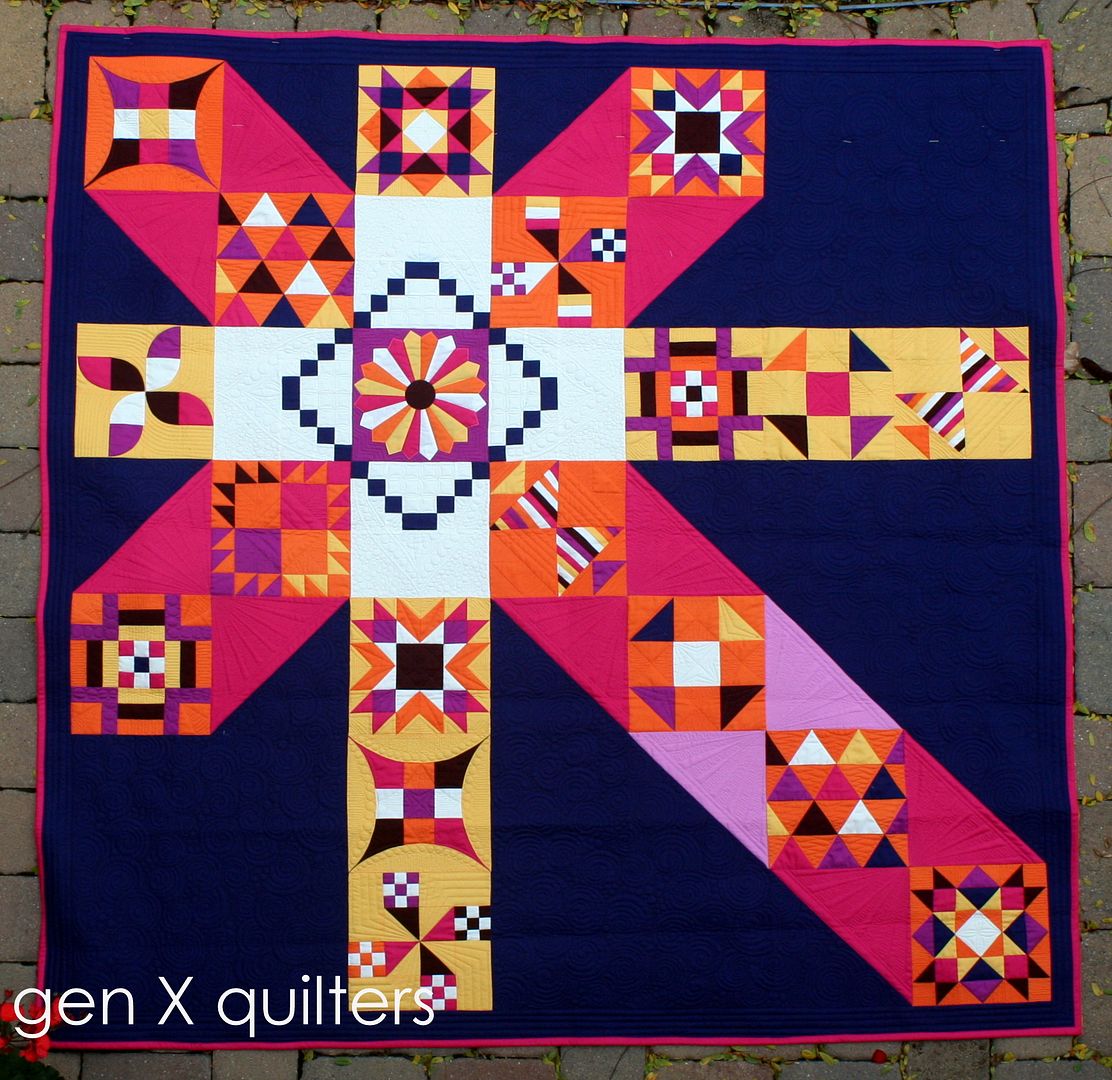 SHARE with US!
There are several ways to share your participation in the BOM. I hope you'll join in the fun of quilting along online with us.
Moccasin flickr group
#moccasinbom on Instagram
Gen X Quilters' Pattern Shop Facebook Group
**A yearly subscription to Moccasin BOM is available here**
When you purchase a subscription, an Introduction - Guide to Choosing Fabric AND all the current block patterns to date will be emailed immediately upon payment.
Available in both PDF and Print.
Looking for Moccasin as a monthly BOM kit? Pink Castle Fabrics is hosting. Check it out here.
Feel free to join in the fun with us anytime throughout the year. For all the details on Moccasin, go
here
.
Pin It