Pin It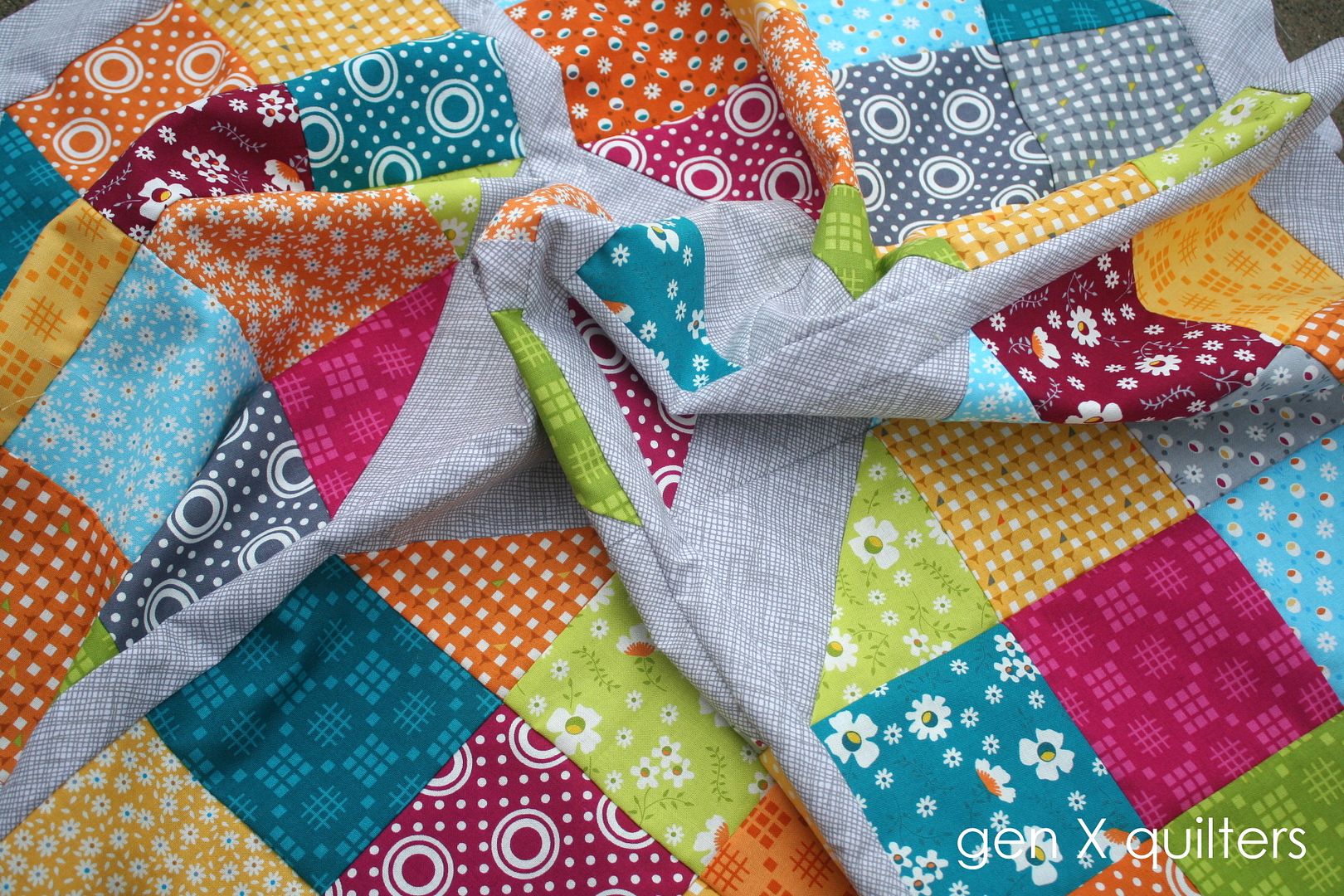 So..... summer is in full swing now. It's been a couple weeks since school let out. I thought we'd find an easy rhythm with a little more freedom without a baby who needs to nap daily. My youngest is 3 and we are enjoying (for the first time in 9 years) not having a nap tie us down every afternoon.
That nap, I've come to realize, was my only chance at getting some sewing time in during the summer. So we're off doing things like fishing, creeking, baseball and swimming at the pool. That was just last week. They are exhausting me!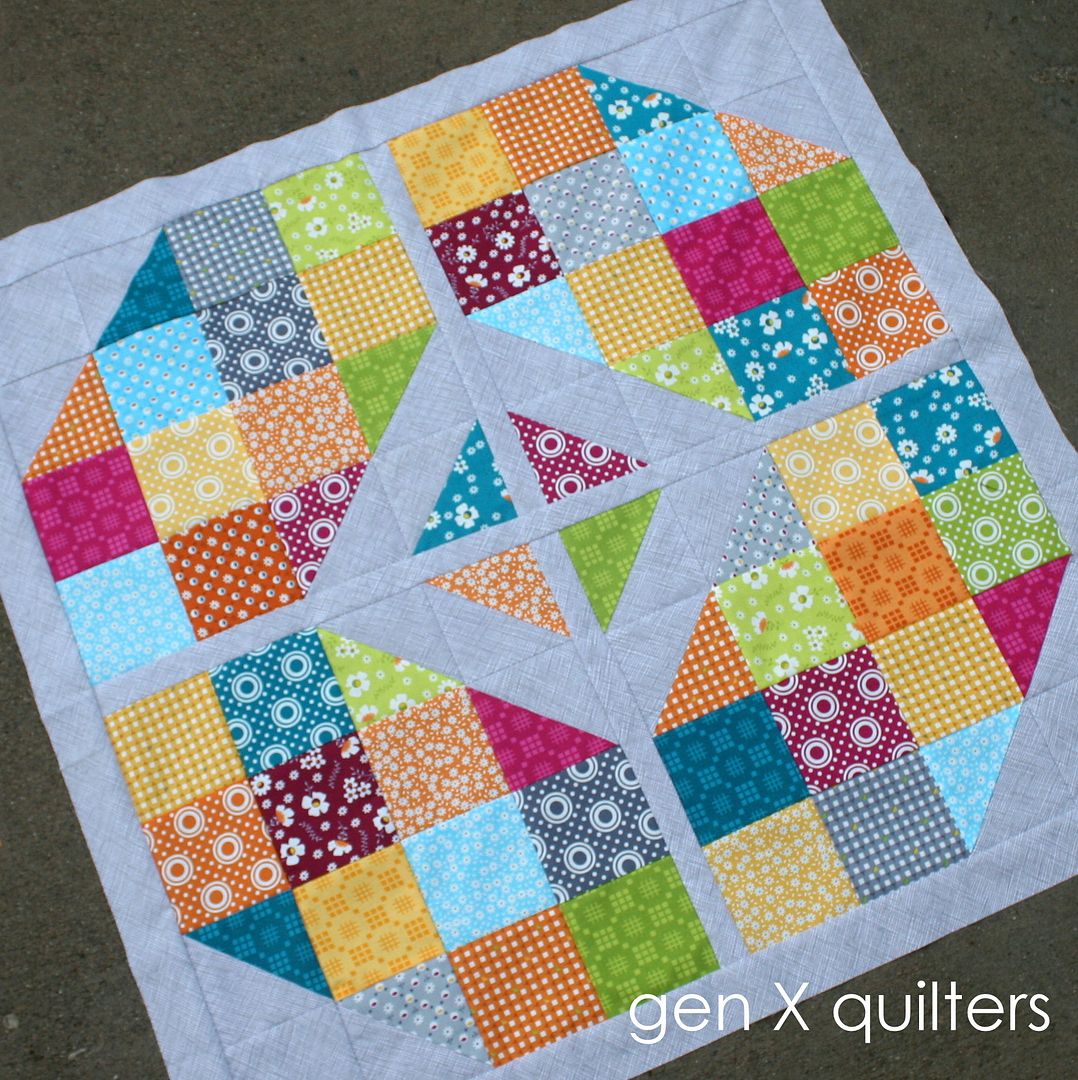 In between the "Summer of Boy", I've been sewing up a baby quilt version of the
Lacuna Sampler
for a friend. I had plenty of leftover squares from the original
Lacuna
, so sewing up this mini has been a breeze. I added some extra HSTs in the center and I'm pretty happy with how it looks.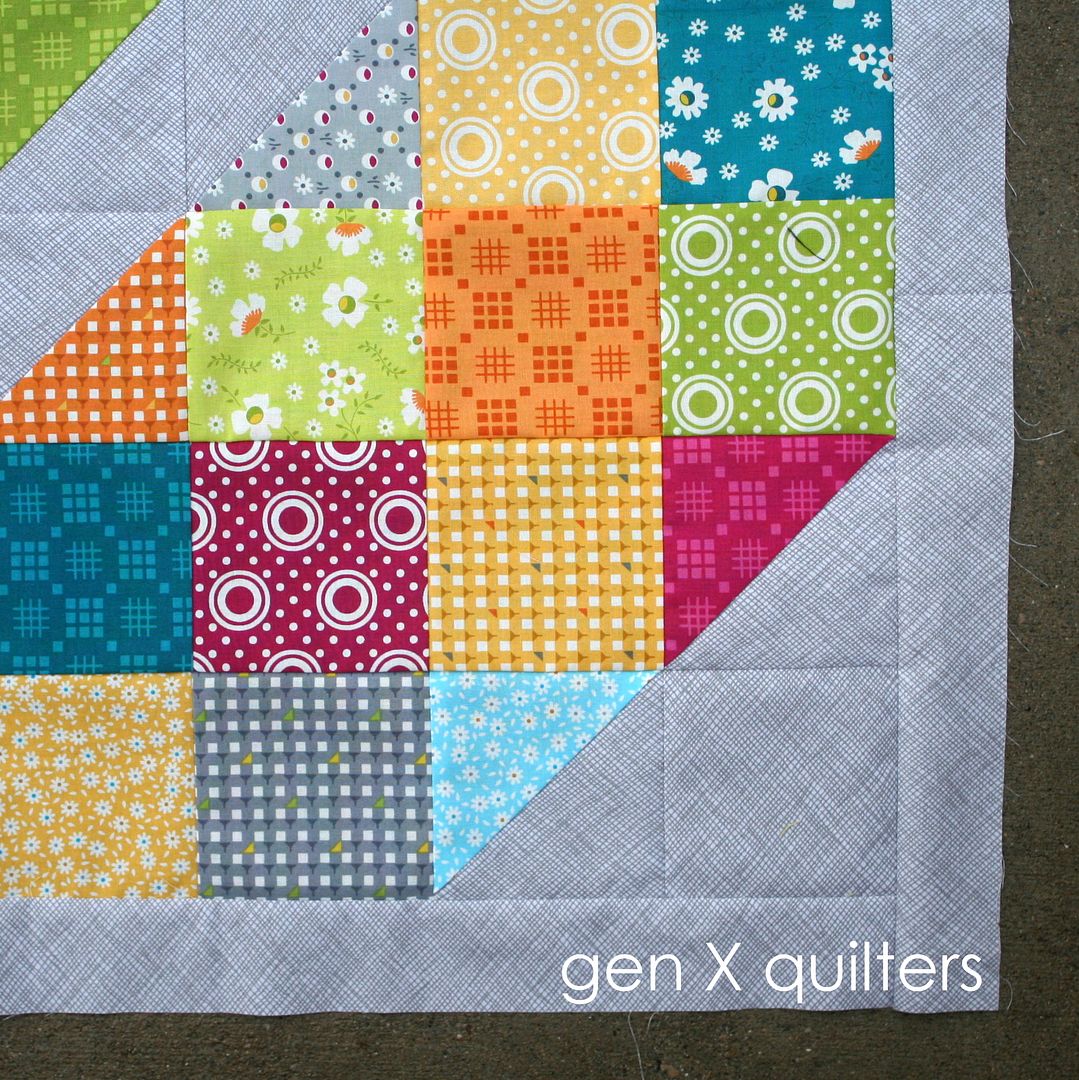 For the background, I'm using leftovers from Architextures Widescreen Cross Hatch. I am SO glad I bought an entire bolt of that. It is looking perfect against the vivid colors in
Pie Making Day
.
I'm going to add a couple more borders to make it a decent baby size quilt. Hopefully, I'll finish before my friend's baby arrives in August.
Hope you are enjoying your summer....
Pin It