Pin It
I could. Drop everything and make a zippy pouch. Yes please!
This is Noodlehead's free tutorial for a
Wide Open Pouch
. It's so cute. I need to make the other sizes now too. This one is actually smaller than the small. I only had a 9" zip when it called for 10", so I cut everything else down by an inch too.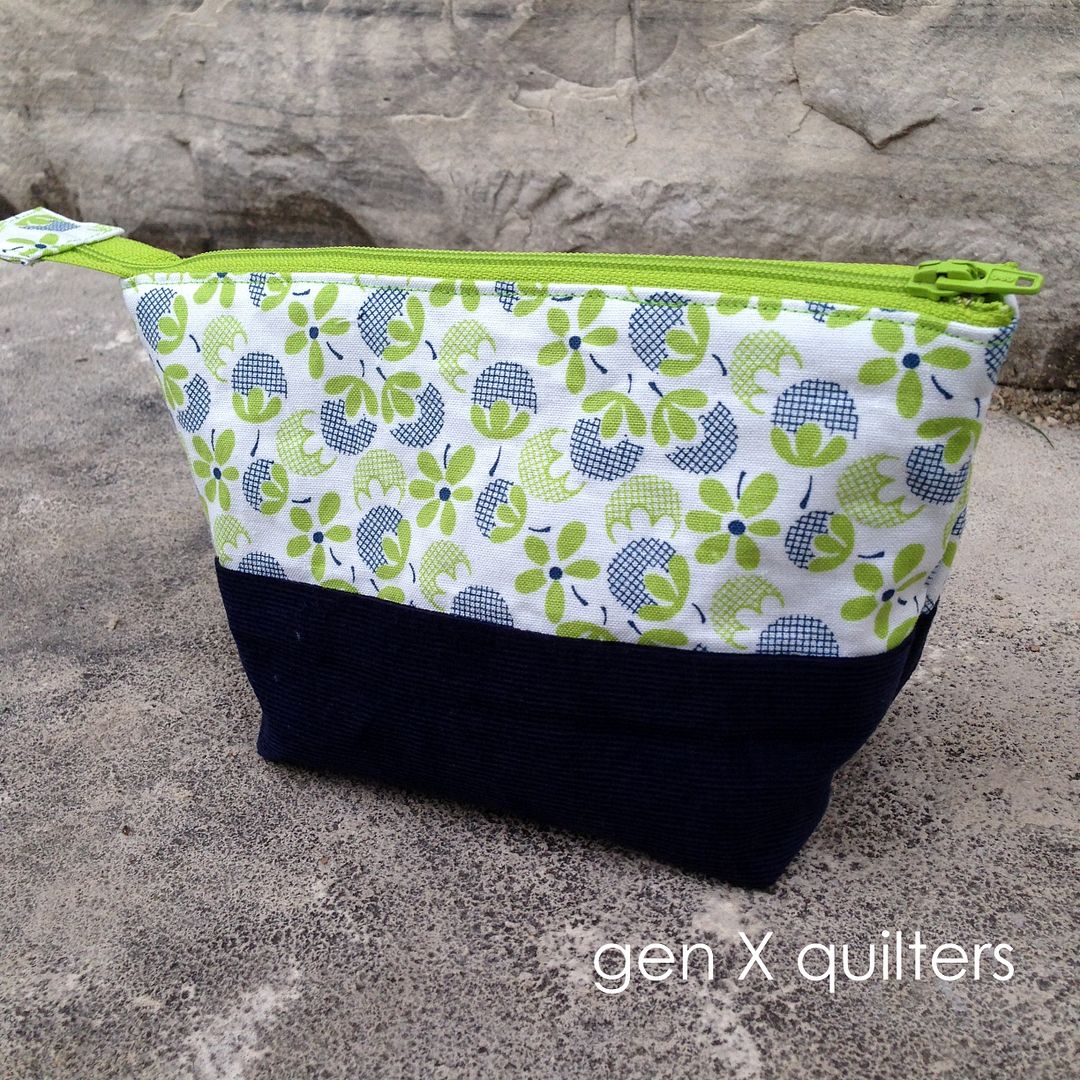 I love the split pouch with the navy corduroy on the bottom and the old DS print on the top.
Pin It