Pin It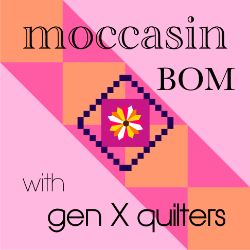 The
Moccasin Block of the Month Club
goes Dresden in May! Today the pattern goes out for this classic Dresden Plate block which is the focal center of the sampler quilt.
This block is absolutely gorgeous. I love how radiant it looks against the purple background. A note on the background color here: this is the only block in my colorway that has a purple background. All my other blocks are set with either orange (x) or yellow (+) backgrounds. So for those of you working with your own palette, here is a chance to really make the Dresden block pop with your choice of background fabric. It should be different from your x and + background choices. I've included a photo of the whole quilt below the Dresden block, so you can think about your own fabric choice.
Block #6 (Dresden Plate)
The Dresden Plate block brings a chance to try applique also. I think you'll fall in love with Dresden blocks after you try this one.
There are plenty of video tutorials if you need a walk through on this block. Try:
my friend Sherri of a Quilting Life's Dresden Plate Tutorial Part 1 and Part 2. Or Missouri Star Quilt Co. Jenny Doan's tutorial. Most of the videos show how to make the block using a ruler. I have provided a template for you with the pattern, so you don't need the ruler. But they are nice to have if you want to make more Dresdens.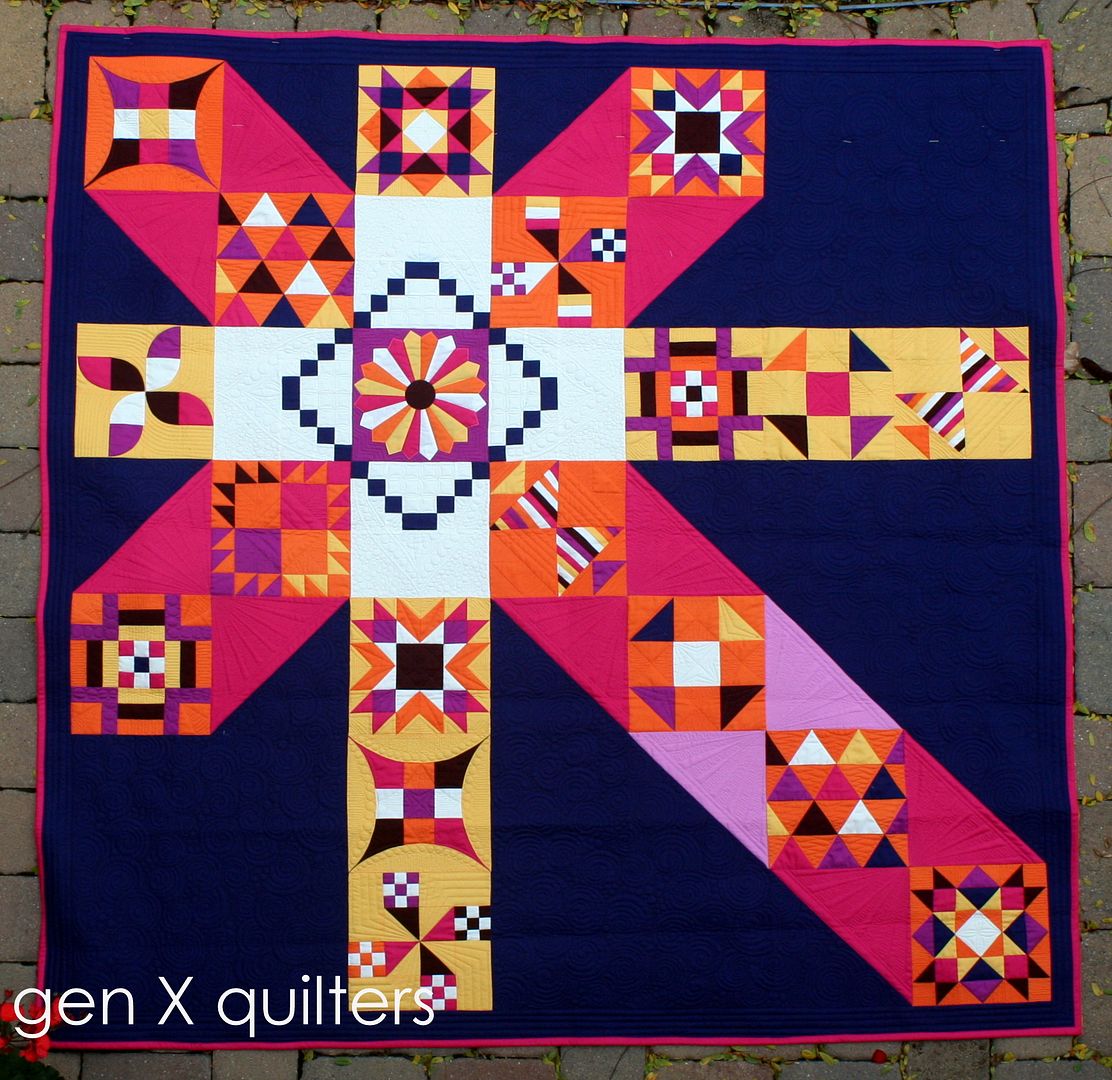 SHARE with US!
There are several ways to share your participation in the BOM. I hope you'll join in the fun of quilting along online with us.
Moccasin flickr group
#moccasinbom on Instagram
Gen X Quilters' Pattern Shop Facebook Group
**A yearly subscription to Moccasin BOM is available here**
When you purchase a subscription, an Introduction - Guide to Choosing Fabric AND all the current block patterns to date will be emailed immediately upon payment.
Available in both PDF and Print.
Looking for Moccasin as a monthly BOM kit? Pink Castle Fabrics is hosting. Check it out here.
Feel free to join in the fun with us anytime throughout the year. For all the details on Moccasin, go
here
.
Pin It