Pin It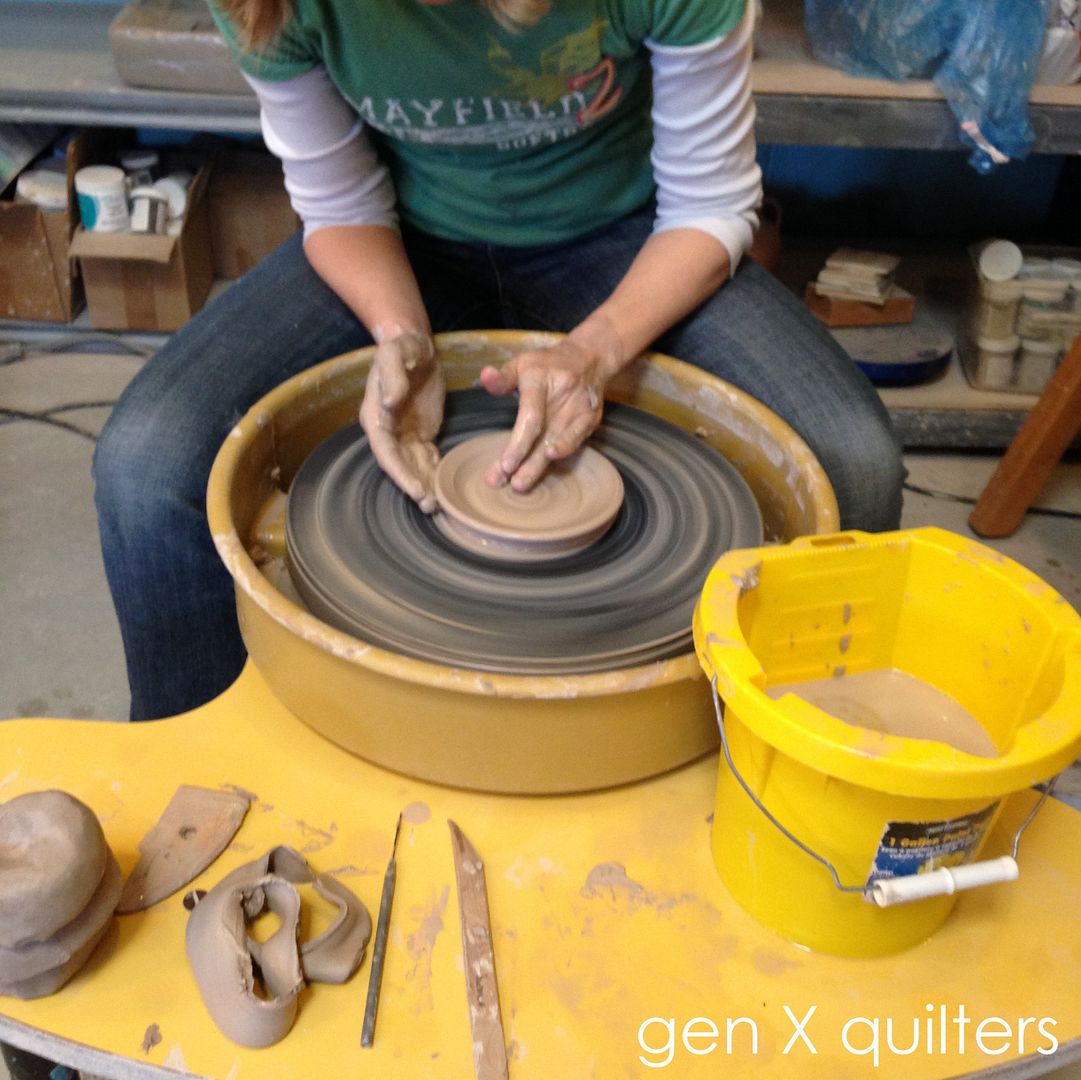 Today I diverge from the normal sewing and quilty talk around here. I tried something new! And I wanted to share it with you to encourage you to try other forms of art. For me, it was refreshing to stray from my normal fabricy medium and try something as a complete and utter novice. You never know when you'll find something that resonates with your soul.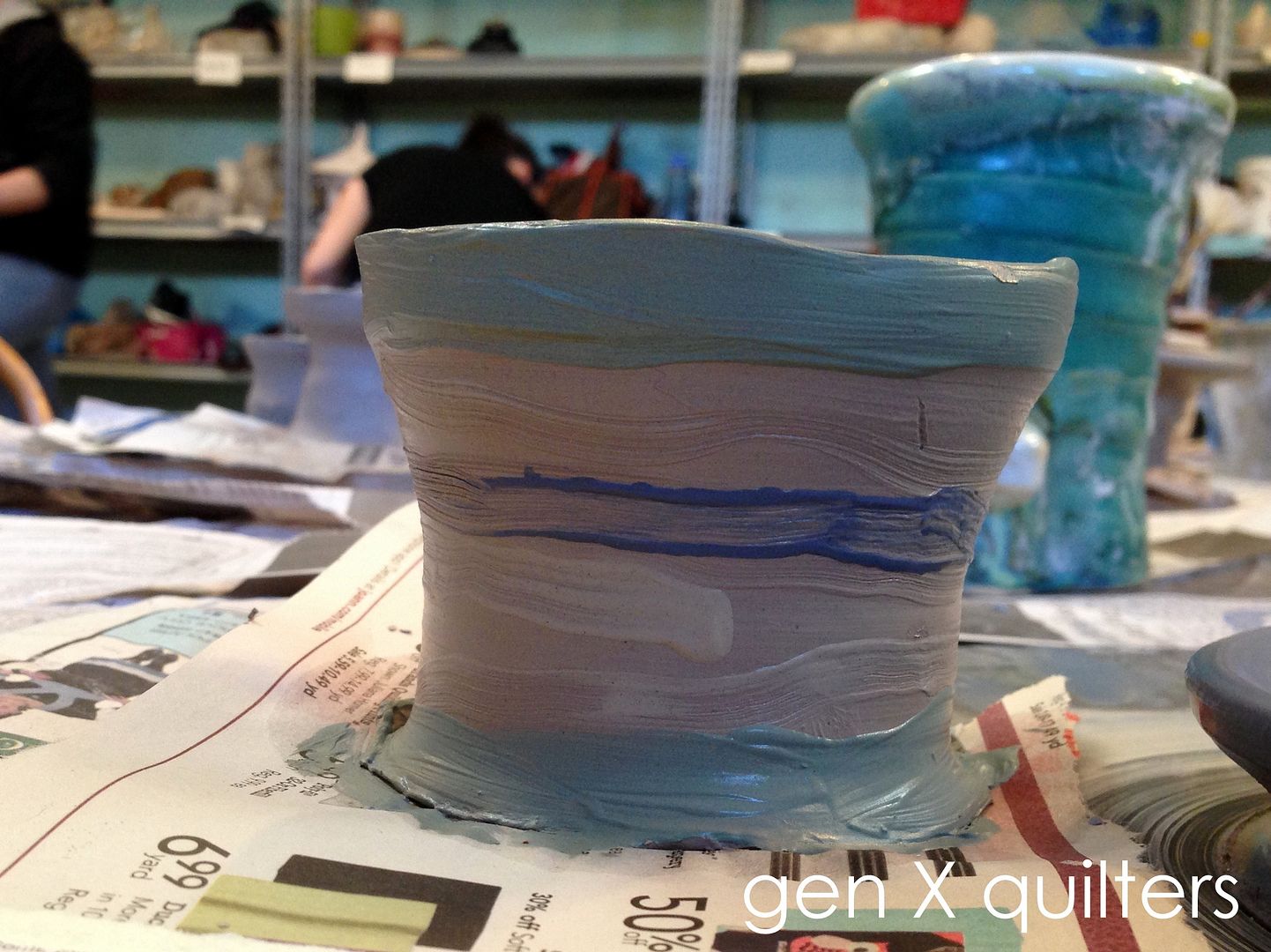 Over the weekend, I took my oldest son (8) to an "open wheel" class at
Clayspace 831
Studio and Gallery in Columbus, OH. We hardly ever get the chance to do things one-on-one and I thought it would be a cool experience to try something new together. I was definitely more excited than he was.... I missed the opportunity to take ceramics in high school and have always regretted it. So I was pumped to jump on the wheel.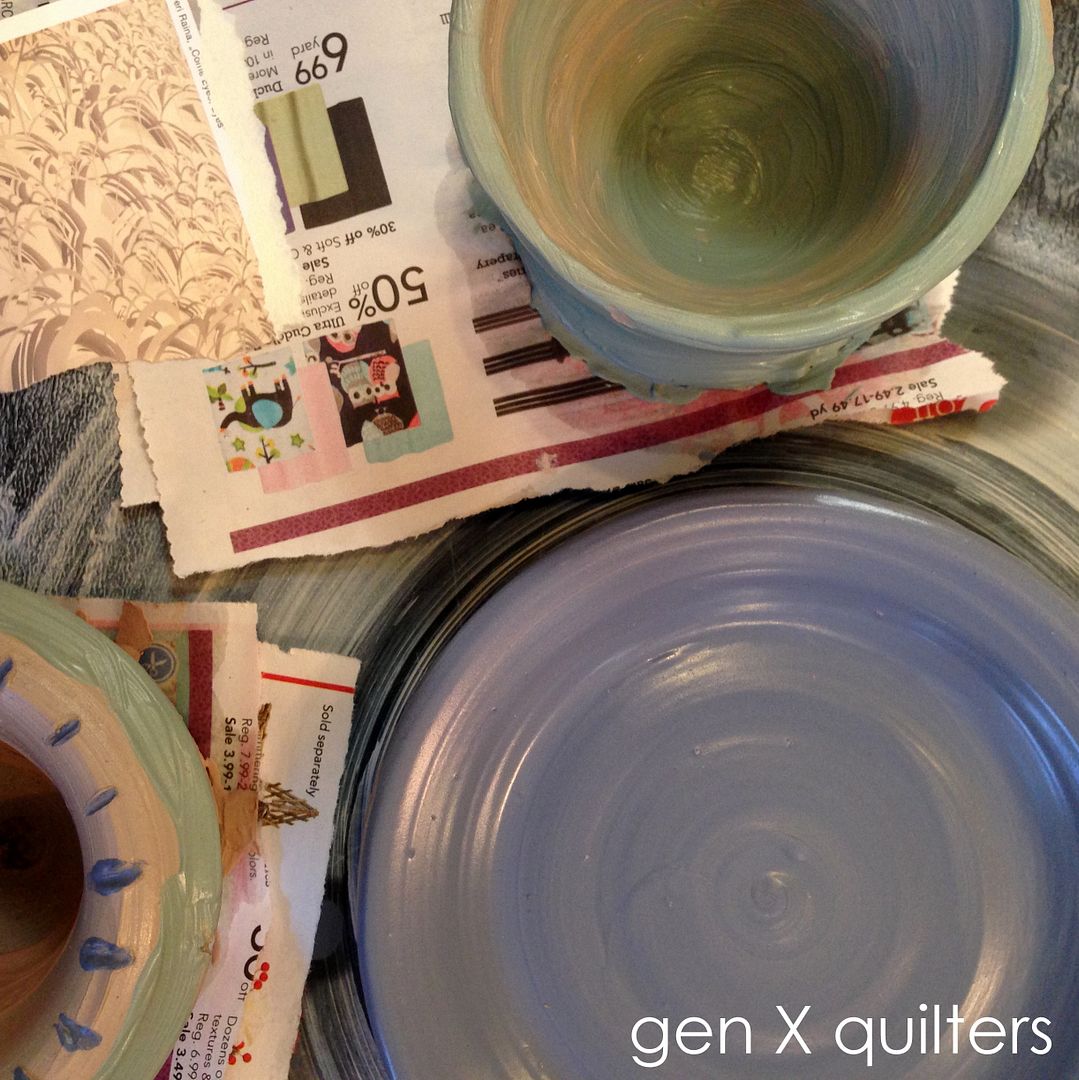 Throwing clay was HARD. I can see why it takes years of practice acquire this skill. Sounds a lot like quilting......huh. My son and I had trouble getting things centered... his clay even flew off the wheel and hit me in the side. He really got a good laugh out of that. We had fun laughing, trying our best and getting messy. The more mess the better for boys, right? In the end, we both ended up with wobbly pots. After finishing on the wheel, we were allowed to pick our 3 "best" pieces and decorate with slip. I can't wait to get them back after they are fired.
It was a great experience for my son and I. We are both first borns - and you know those stereotypical first born traits? Well, yep. We've got 'em. So it was a great experience for us to do something new together. Our expectations were only to enjoy, laugh and learn.
Sorry I didn't show a pic of the two of us (I try to give my kids privacy from my blog). It's my fabulous 8 year old photographer that took these pics of me on the wheel though!
Pin It