Pin It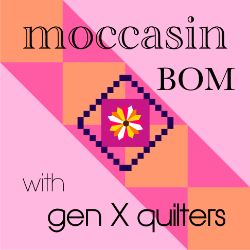 Welcome February! Getting through the winter weather in January allows us to celebrate a little, right? February brings us the next block pattern in the Moccasin Block of the Month Club.
Are you ready for curves? Fortunately, since this is the first block we are trying with curves, there is only 1 block for you to do this month. If you've never sewn curves before, I would suggest trying a couple practice pieces before beginning sewing on the fabric for the BOM. Need some extra help? Angela Pingel of Cut to Pieces has a book entirely dedicated to curves! Check out her book A Quilter's Mixology.
See it before you sew it: There are many methods for sewing curves. Check out these videos to help get you started.
Vanessa of Crafty Gemini shows a no pin method using a special curve machine foot.
The "crust" template B has been oversized to allow you some extra room to square up. Take your time, breathe, and enjoy learning something new.
Block #2 Yellow Colorway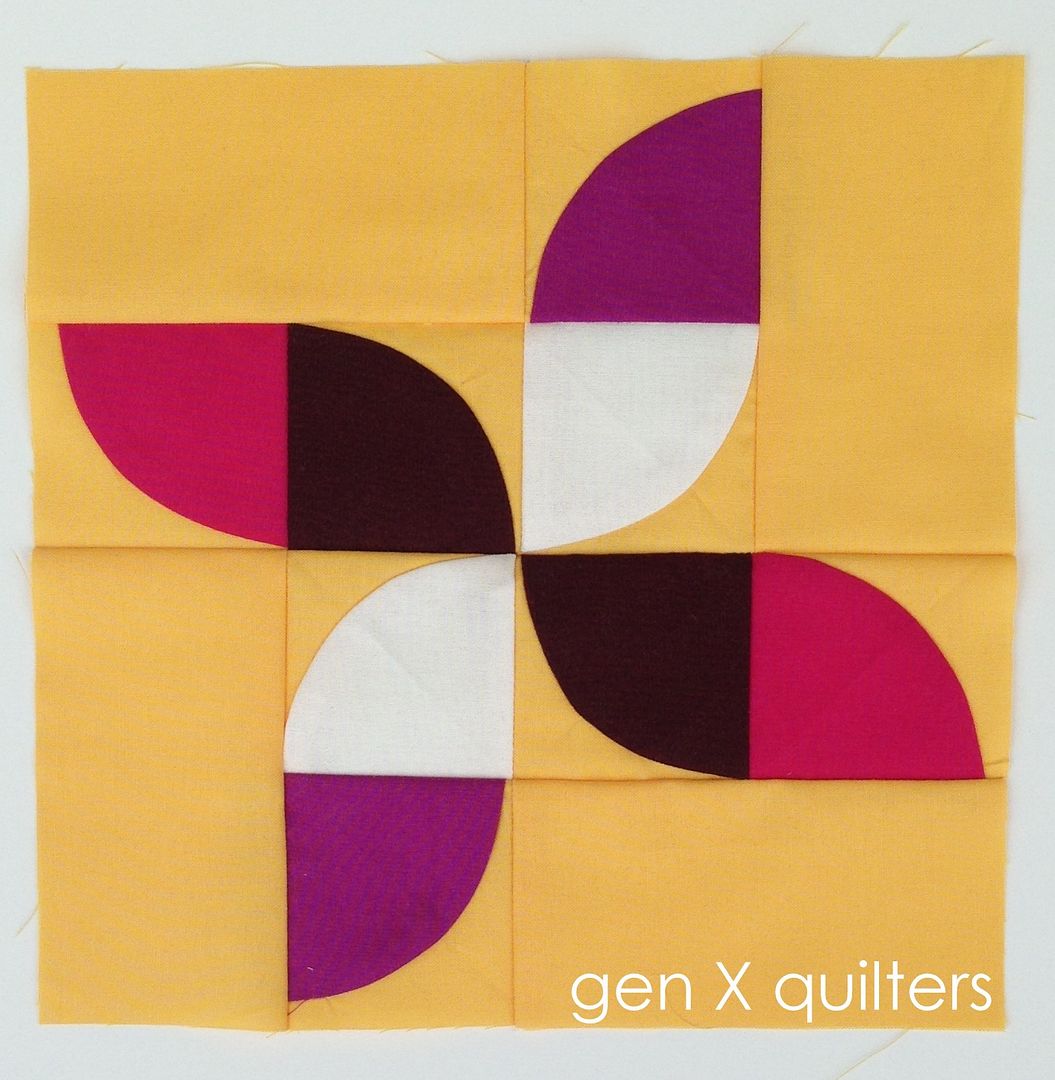 SHARE with US!
There are several ways to share your participation in the BOM. I hope you'll join in the fun of quilting along online with us.
Moccasin flickr group
#moccasinbom on Instagram
Gen X Quilters' Pattern Shop Facebook Group
**A yearly subscription to Moccasin BOM is available here**
When you purchase a subscription, an Introduction - Guide to Choosing Fabric AND all the current block patterns to date will be emailed immediately upon payment.
Available in both PDF and Print.
Looking for Moccasin as a monthly BOM kit? Pink Castle Fabrics is hosting. Check it out here.
Feel free to join in the fun with us anytime throughout the year. For all the details on Moccasin, go
here
.
Pin It