Pin It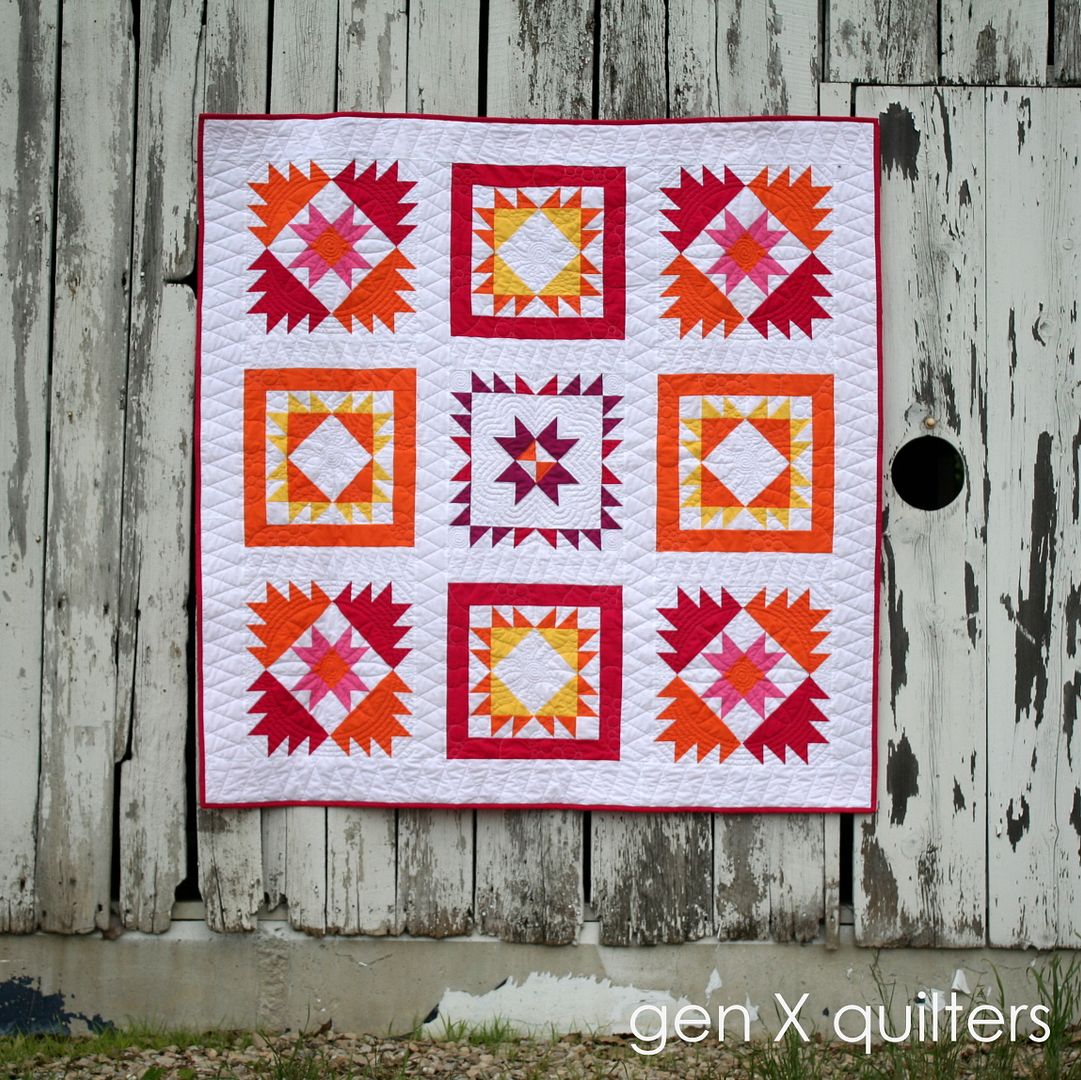 It's finally time to unveil my Sunny Sampler quilt! You can find this quilt in the January 2015 Issue of
American Quilter
magazine. Not only is this quilt
in
the issue..... it's
ON
the issue too.... as in ON THE COVER!!!!!!!!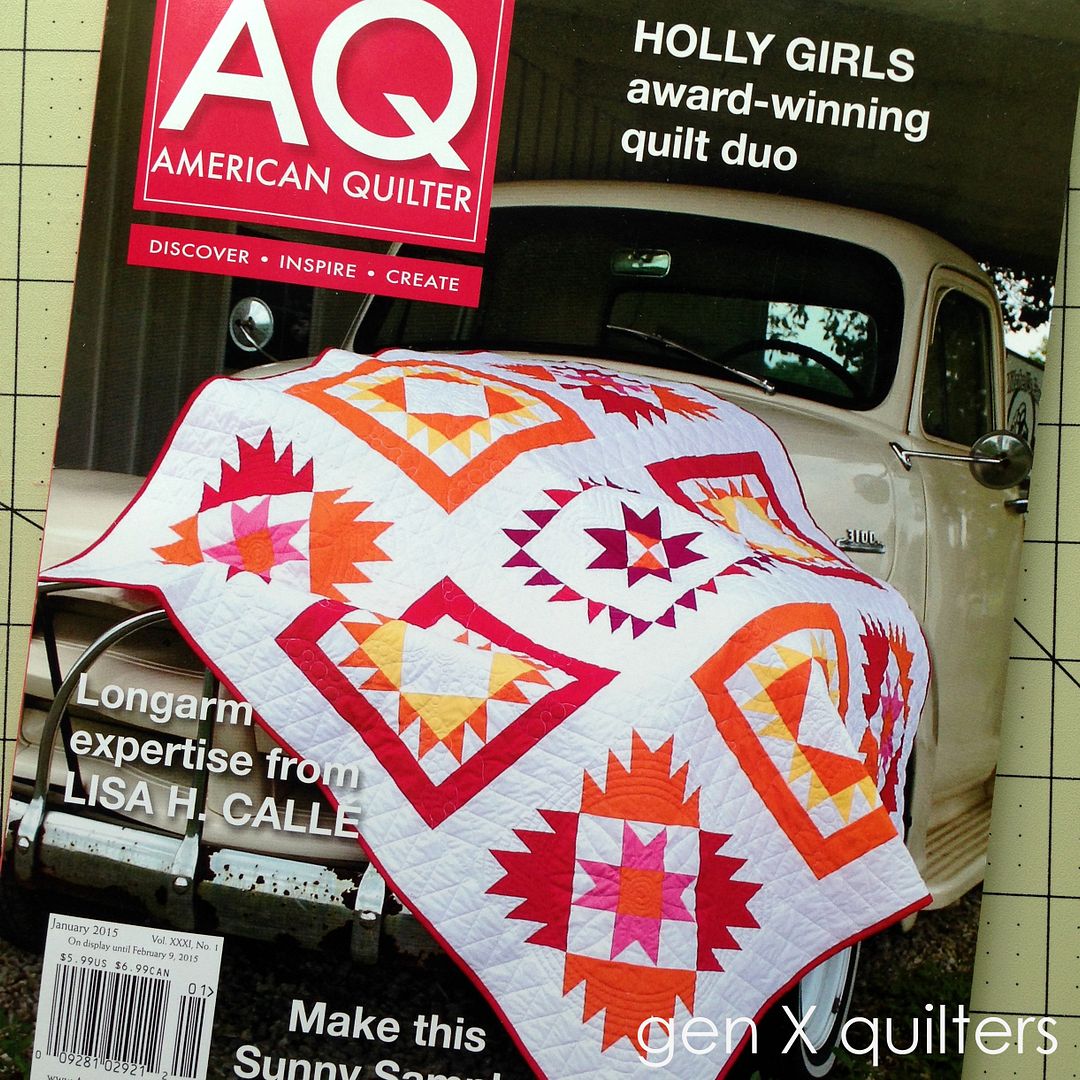 I am on cloud nine. Seriously! I can't tell you how honored I am to have this quilt appearing front and center. I took tons of photos for the magazine and this is the coolest with the vintage truck modeling the quilt. Most of these shots were taken at a local berry farm (
Mitchells'
) and the owners were kind enough to let me use the truck and farm as a backdrop for the quilt.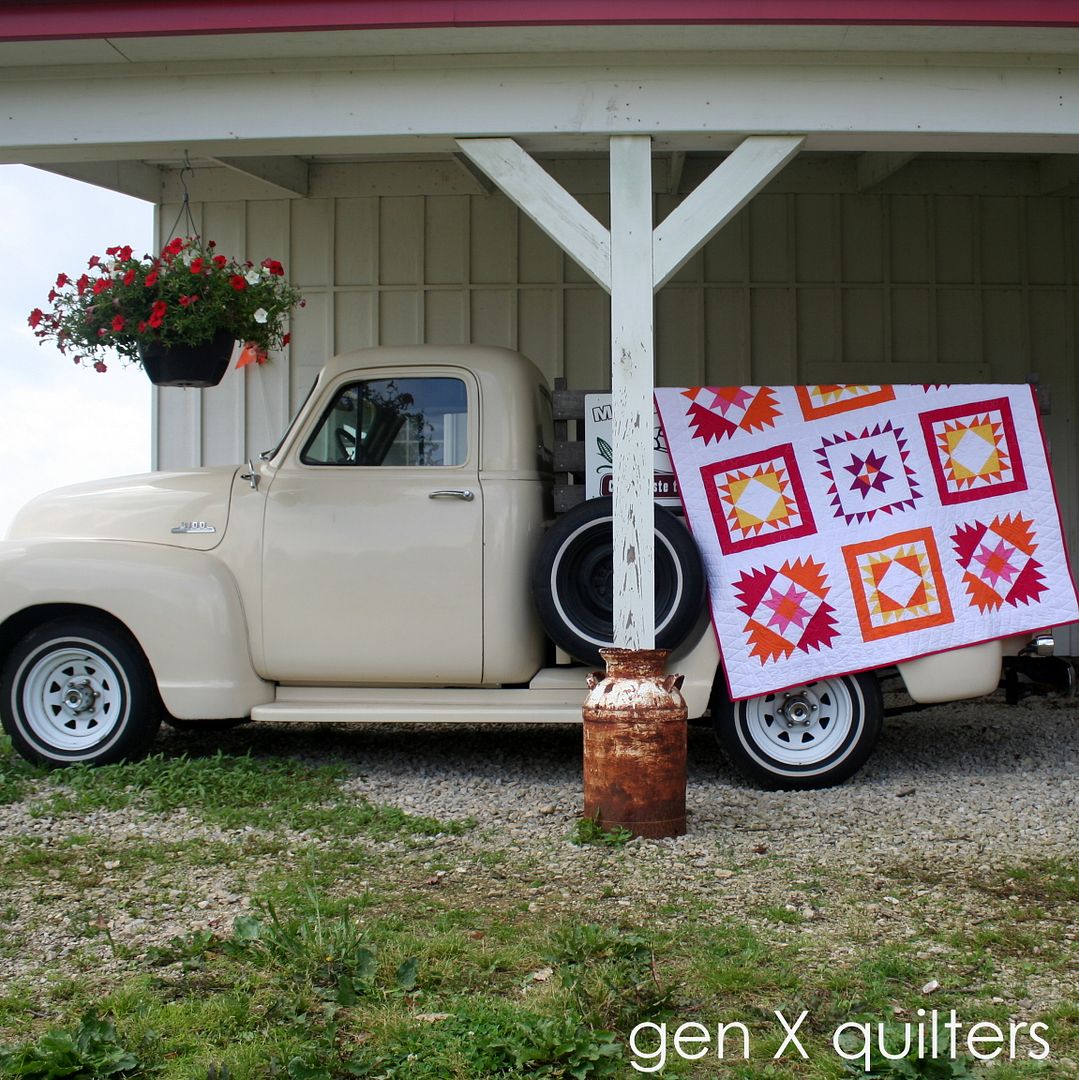 With all the block of the month quilts I love working on, some of you may have noticed I'm becoming a bit of a sampler nerd. This quilt, Sunny Sampler, follows that theme. I designed this quilt to showcase the traditional Sunshine block from the Ladies' Art Company in 1897. The three blocks used in this quilt are all variations based on that Sunshine block. It makes for a fun mini sampler using 3 quilt block patterns to make 9 total blocks for the quilt.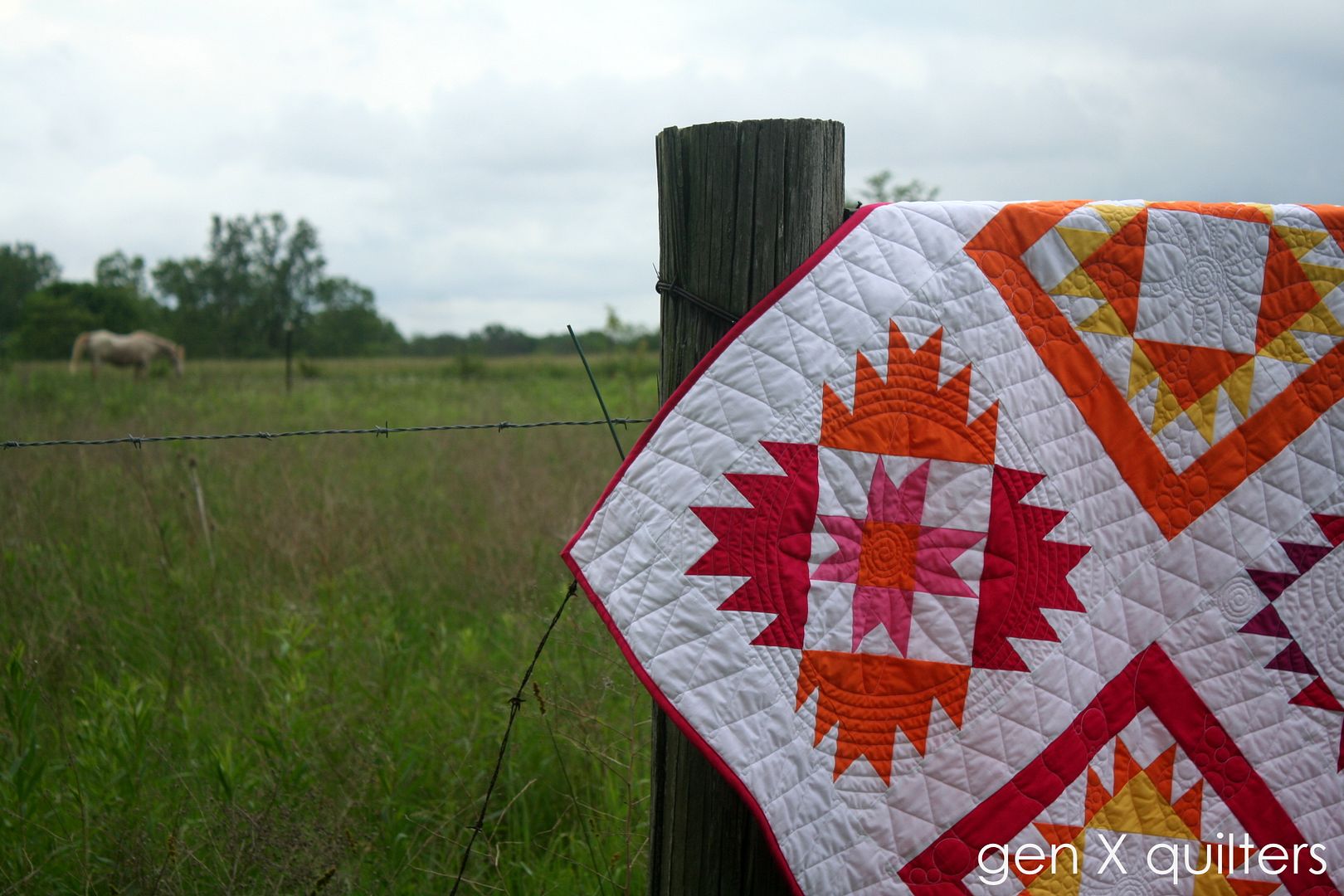 I enjoyed working with solids for Sunny Sampler. These solids are
American Made Brand
cotton solids for Clothworks. If you like the oomph and pizzazz of these radiant colors, AQ magazine is offering this pattern as a
kit
.
Below is a close up of the custom quilting I designed along with
Kathy Balmert
. She quilted the motifs to relay three different ideas of sunshine radiating within each of the three similar blocks. In the sashing, there is a wishbone pattern.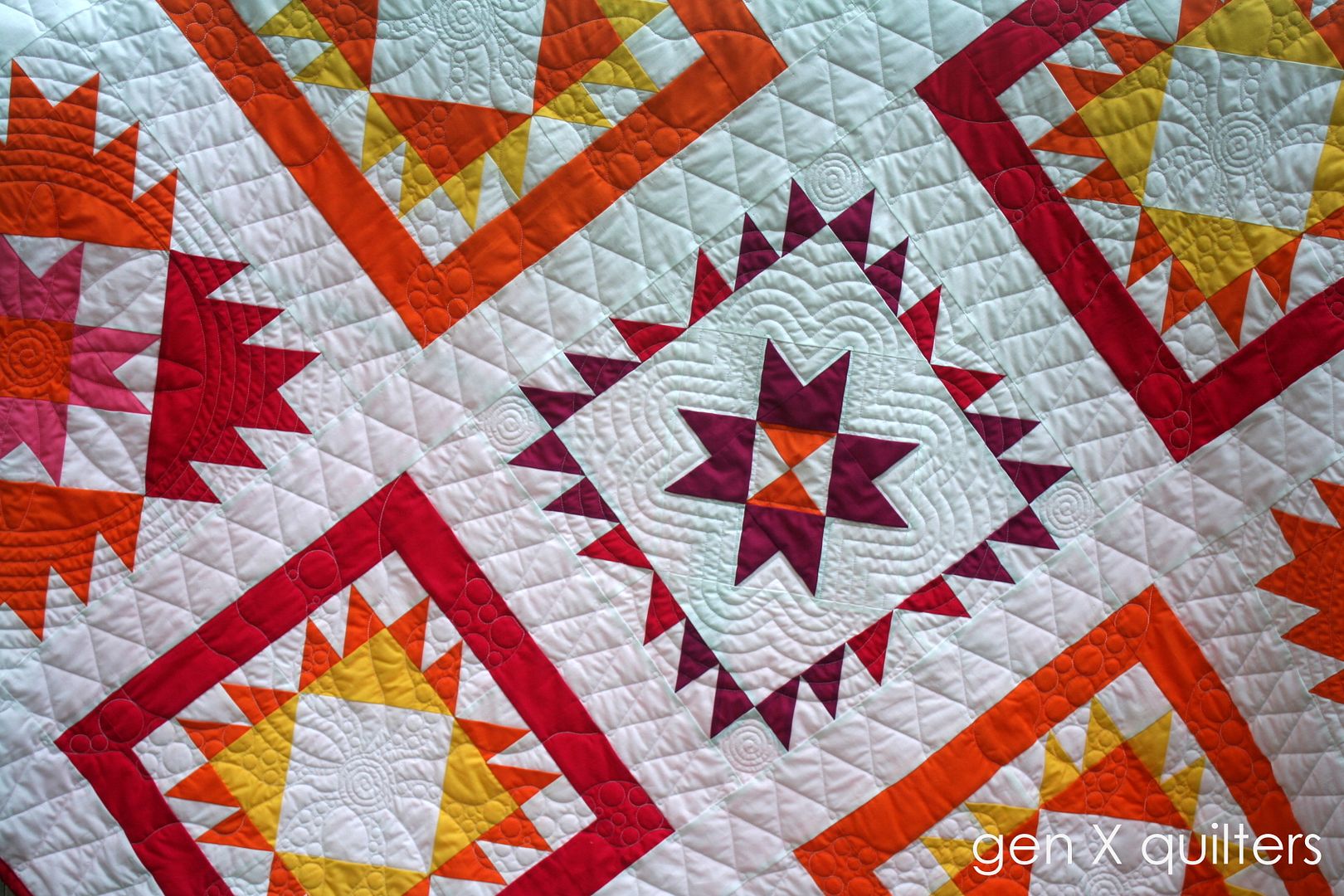 If you need a little sunshine to chase away those grey days of winter, consider this Sunny Sampler quilt. Guaranteed to cheer you up!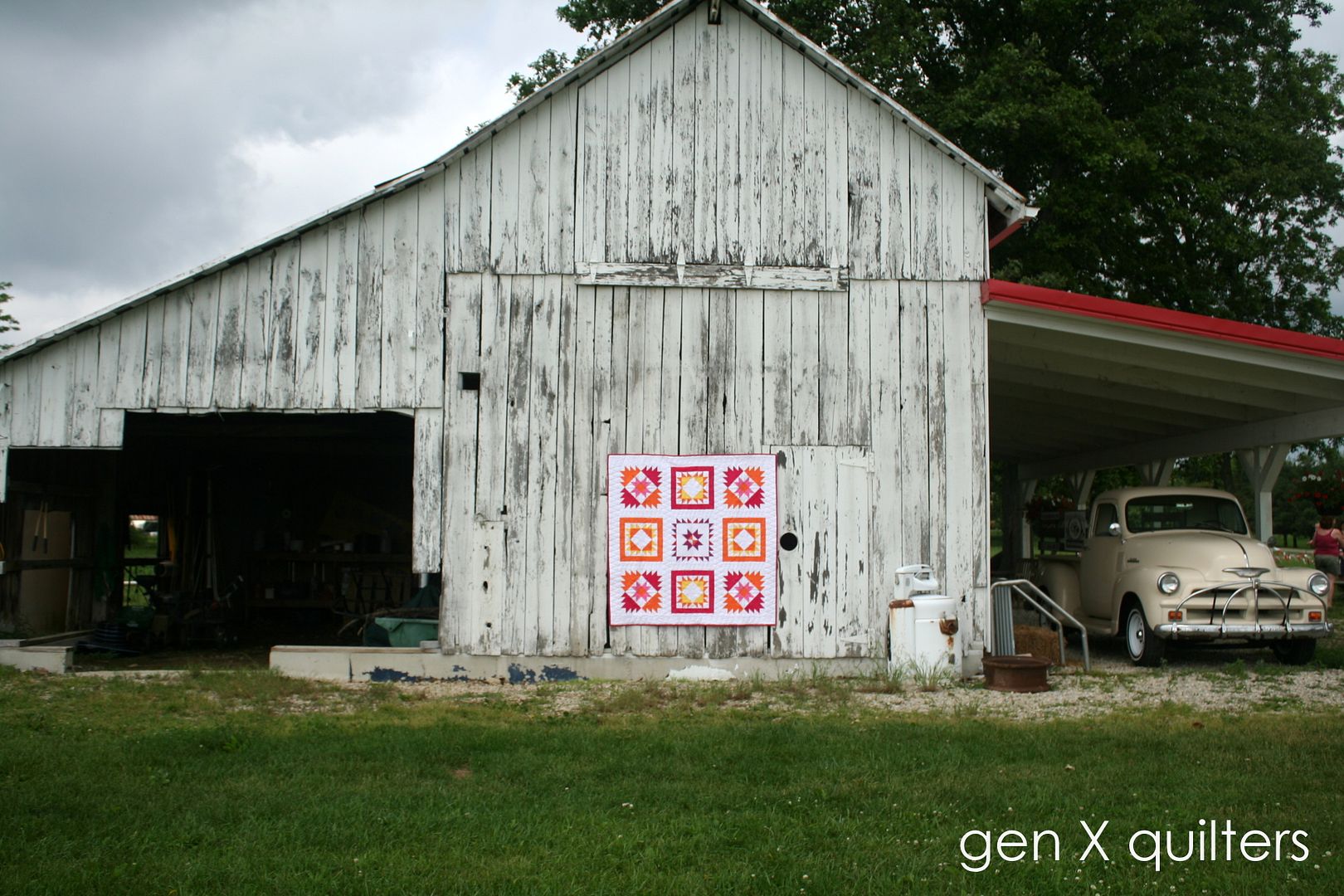 Quilt Stats.
Design: Sampler of the Sunshine block variations by Me
Fabric: American Made Brand cotton solids for Clothworks
Piecing: Me
Quilting: Kathy Balmert
Pin It