Pin It
This is such cheery quilt.... I wish I had finished it before the leaves started falling off the trees. It reminds me of a summer picnic. I picked up a bundle of Cluck Cluck Sew's
Oh, Clementine
fabric and was immediately drawn to Dresdens. This is my first ever Dresden quilt, so I'm glad to check that off the quilty bucket list. Everyone has to make one, right?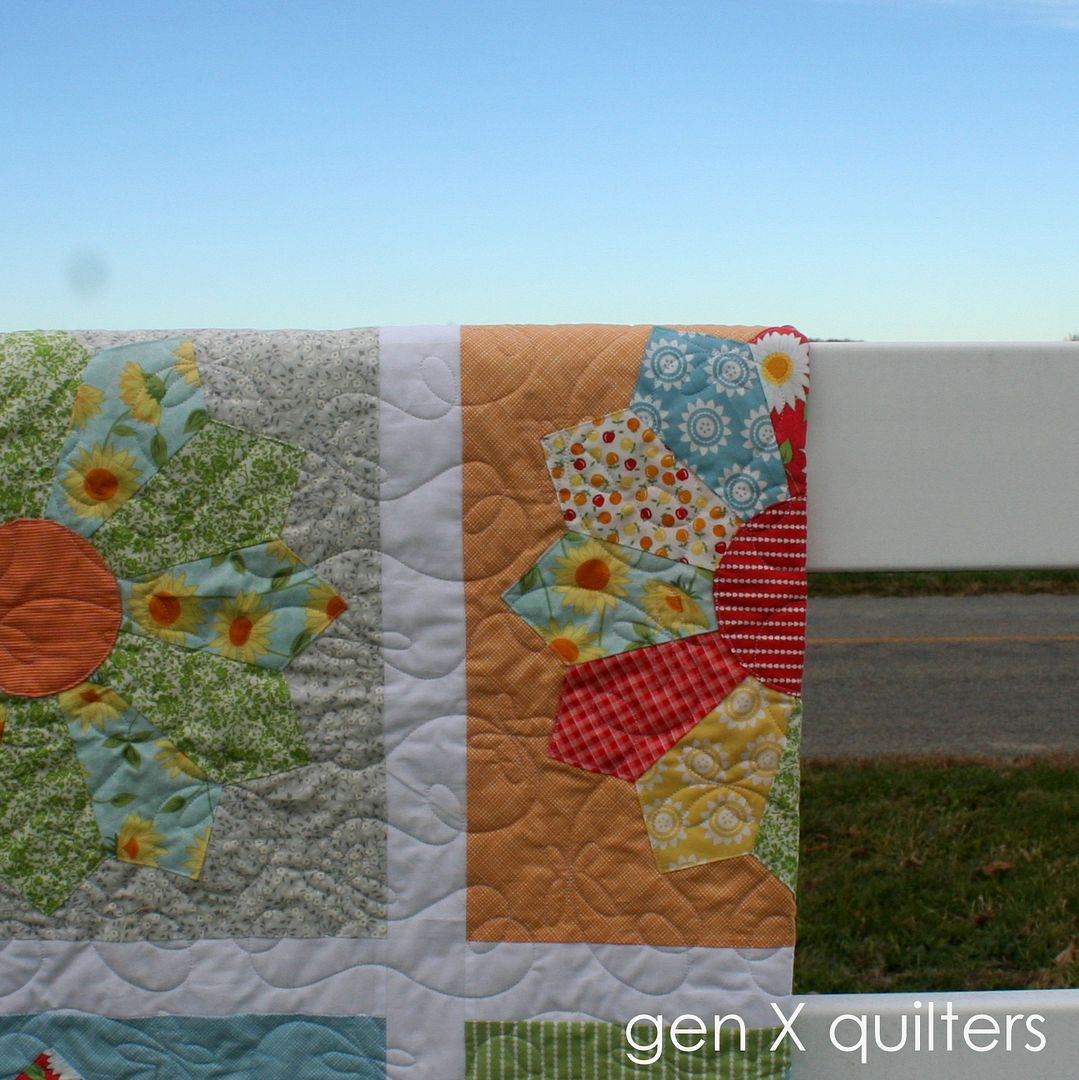 As excited as I am to have finished this quilt super early (it's a Christmas gift!), I am equally excited to share the pictures of the photo shoot. I was driving to pick up my preschooler from school when we drove past this field. I realized what a cool field it was at the same time I realized this day had the perfect lighting for a photo shoot. The blue sky to the west was just gorgeous against the blue prints in the quilt (shown above).
I decided to make the chubby Dresden Plates so I would only have to sew 12 petals together per flower. Lazy, huh? It made the Dresdens go together more quickly, but I was still able to enjoy the process by making 9 blocks. I wanted to use prints in the background and on the Dresdens. I am trying to break out of my safe zone that leans heavily on solids. I couldn't resist just a little sashing in Kona White though.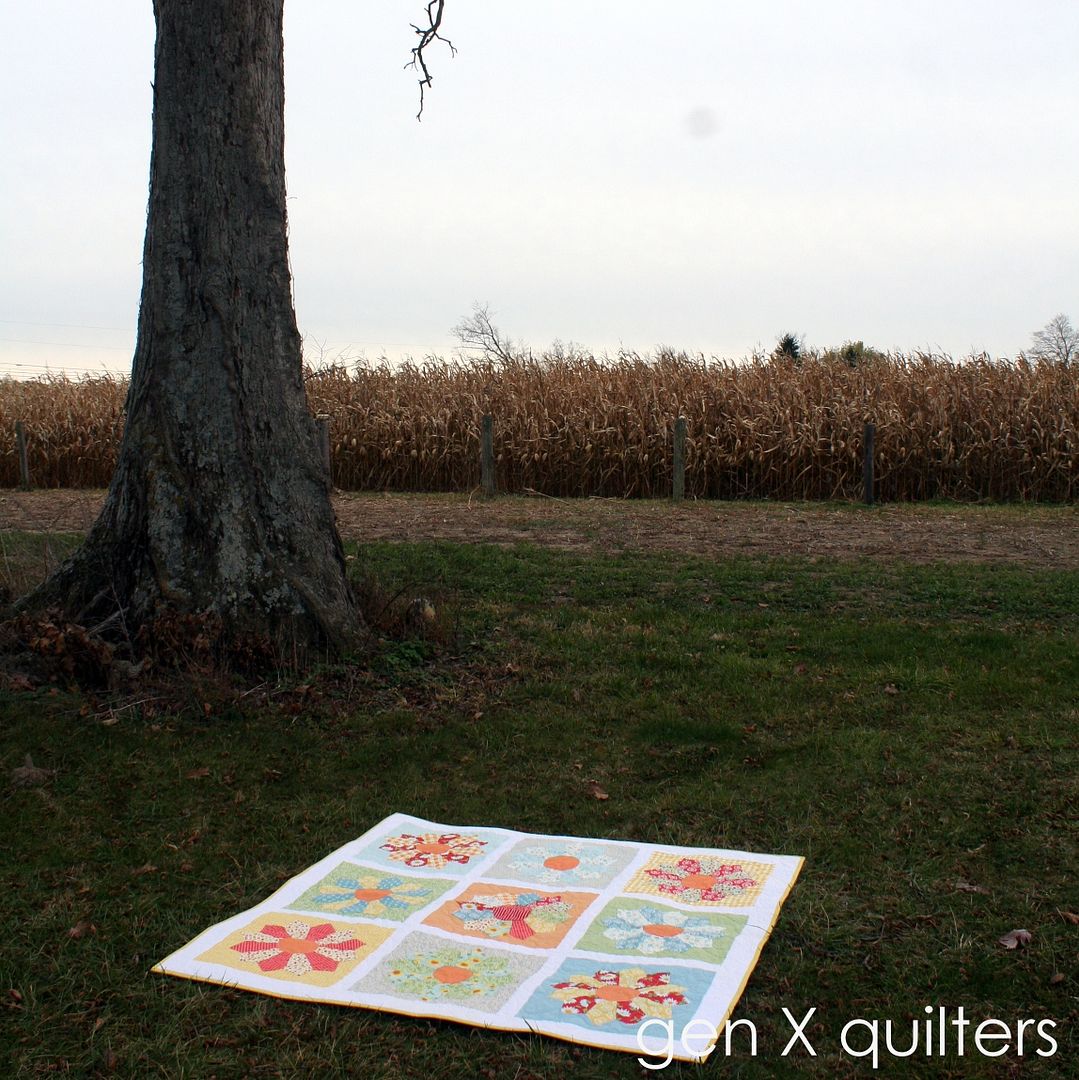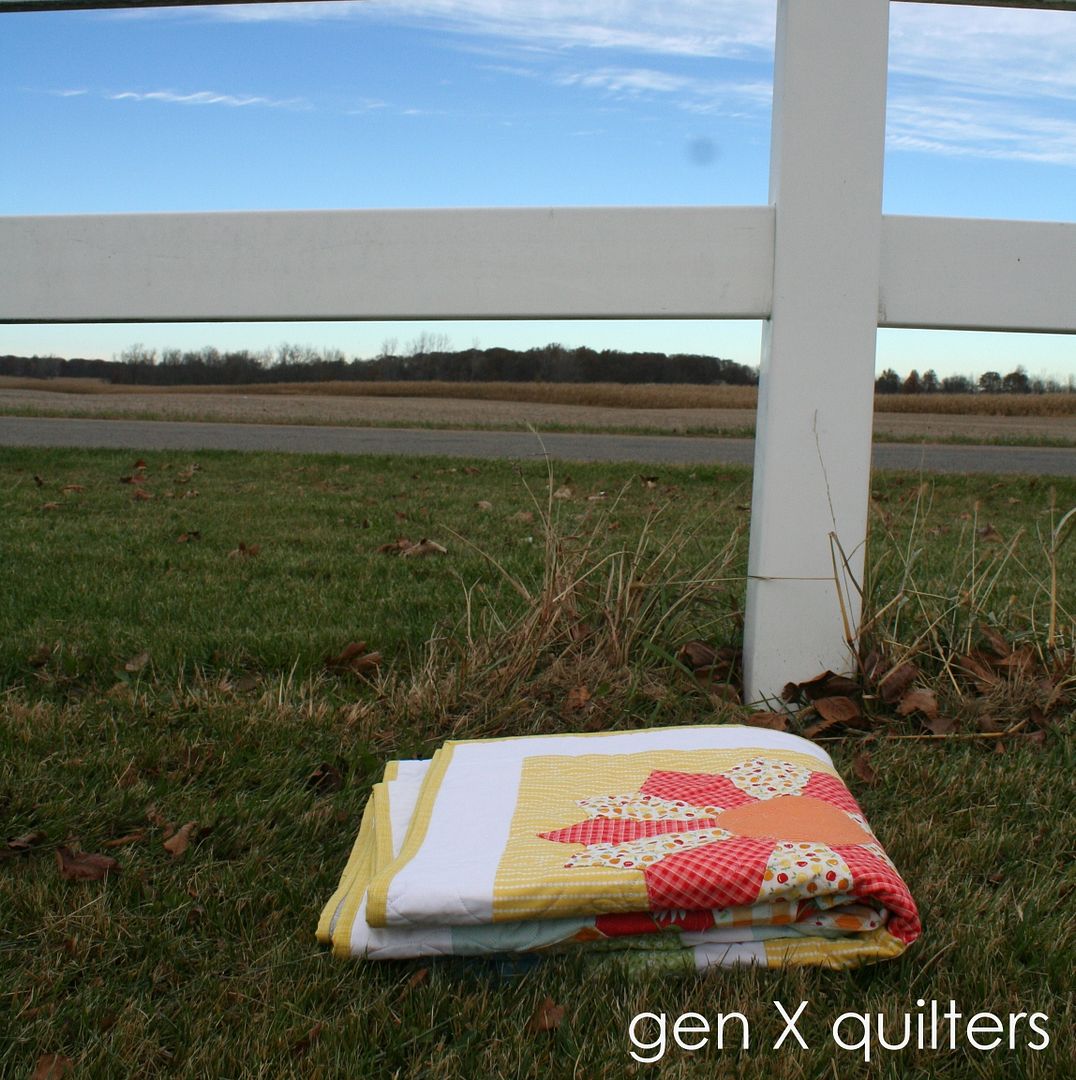 The family I am gifting this to will be so surprised over the holidays. I can't wait to gift it - and I am in love with finishing something without the stress of binding at the last minute. ;)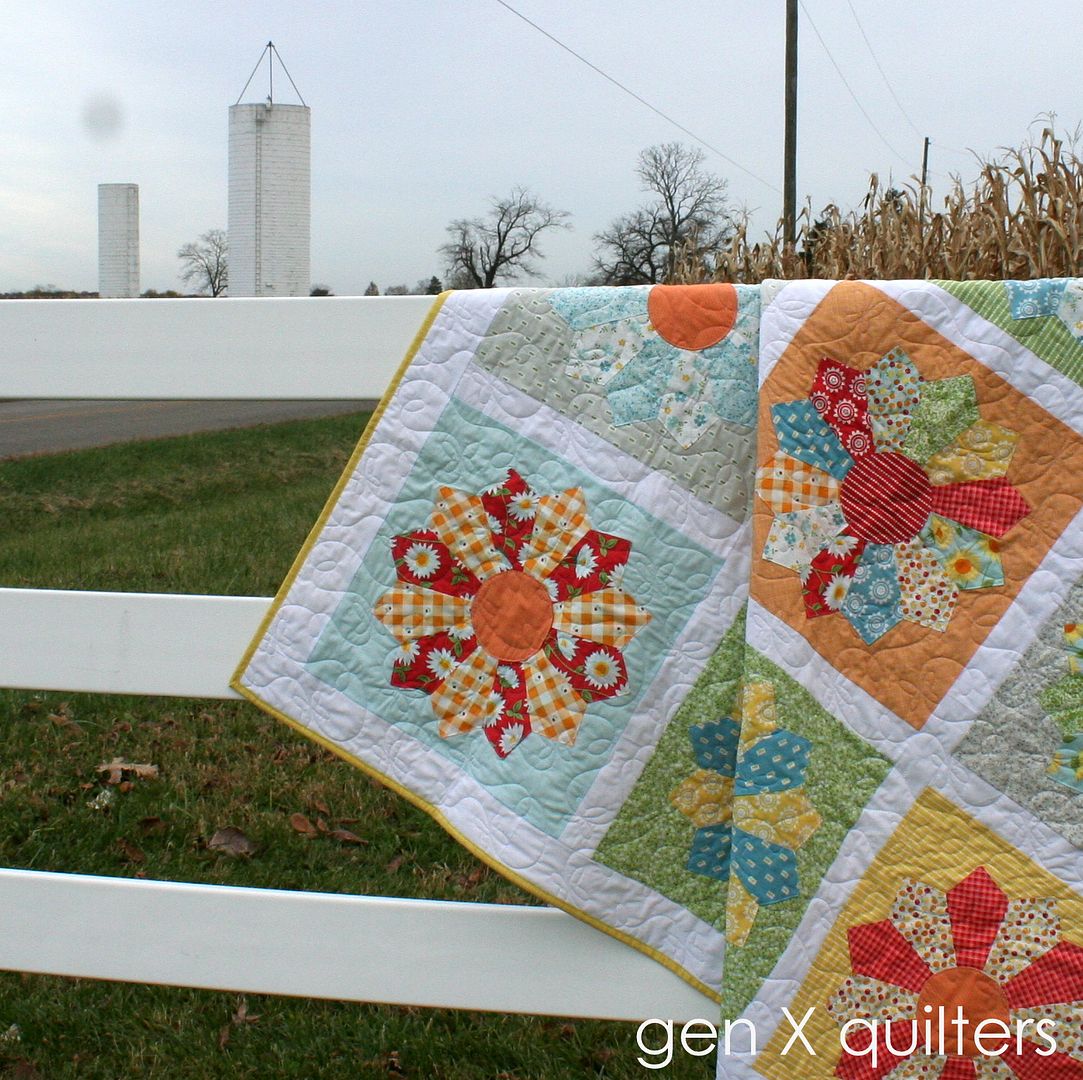 Quilt Stats.
Design: Fat Dresdens
Piecing: Me
Quilting: Kathy Balmert (Flutterby - meandering with butterflys)
Pin It