Pin It
Image from Soakwash.com
At Spring Market, I kept seeing and hearing about the
Soakbox
manicures going on in their booth. I wanted to check it out since I've never had a manicure... but somehow, I never made it. So when Dani of
Soak
asked if I was interested in participating in the
Soakbox
Bloggers Nail Art Challenge, I eagerly said Yes.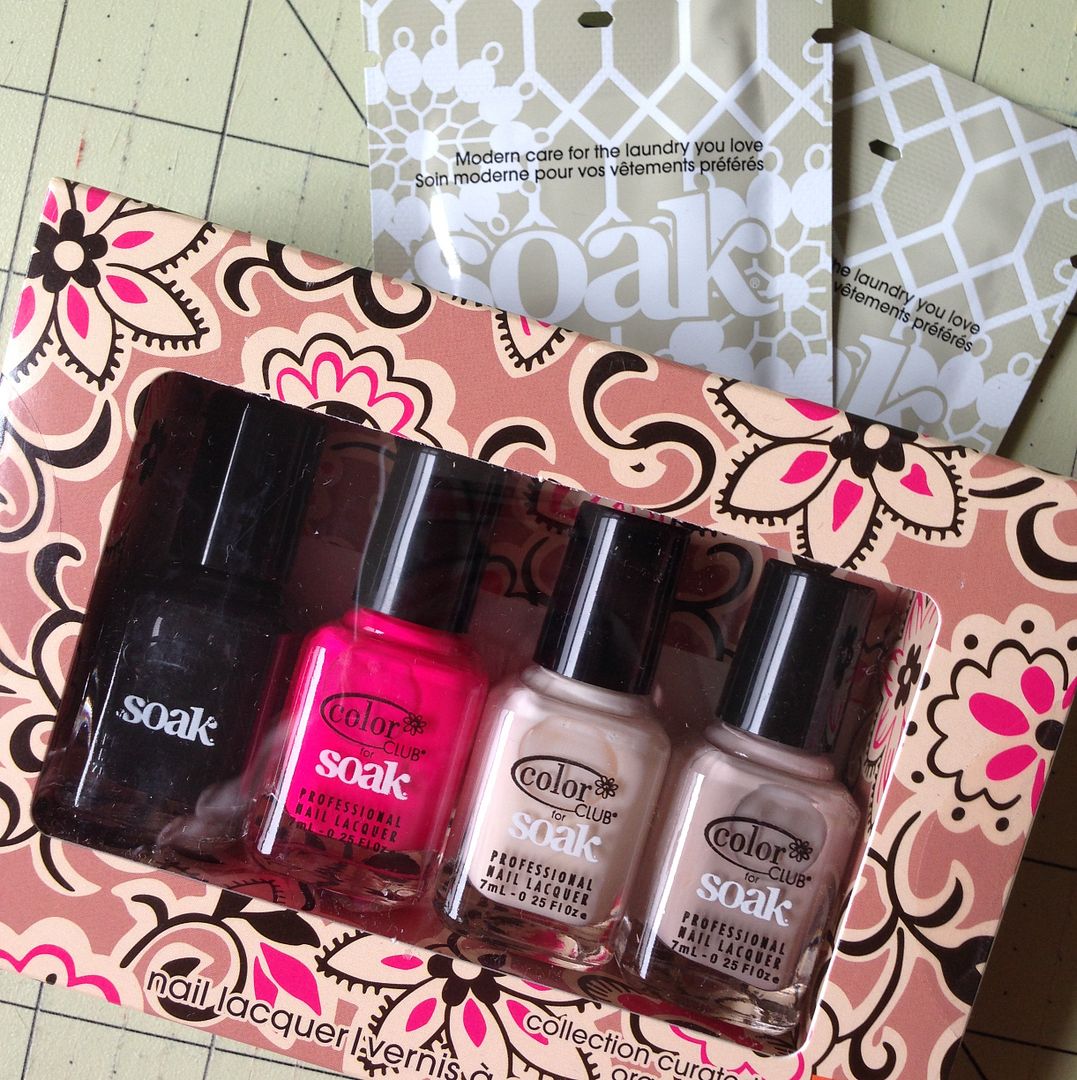 The
Soakbox nail polishes
are sets of colors curated by some of the fabric industry's great designers. I selected the
collection
from my fav designer, Denyse Schmidt. I don't normally paint my nails, so I thought it pretty funny for me to try to design nail art on my small short stubby nails. I was surprised! It was fun to make your nails match your fabric!
I was to design 2 different looks. One was to be based on the designer's fabric collection. Seeds from
Flea Market Fancy
was just calling!
First, I painted a basecoat of Hot Opera (Pink) on all my nails (1). I chose to make the feature design just on my index finger. I used my ever-so-sophicated applicator (a toothpick) to paint the seed outline with Faded Glamour (White) (2). Lastly, I applied 2 dots with Deep Chocolate (Brown) to imitate the fabric design (3).
On all the other nails, I applied Faded Glamour (White) in stitch lines with the toothpick (2 below).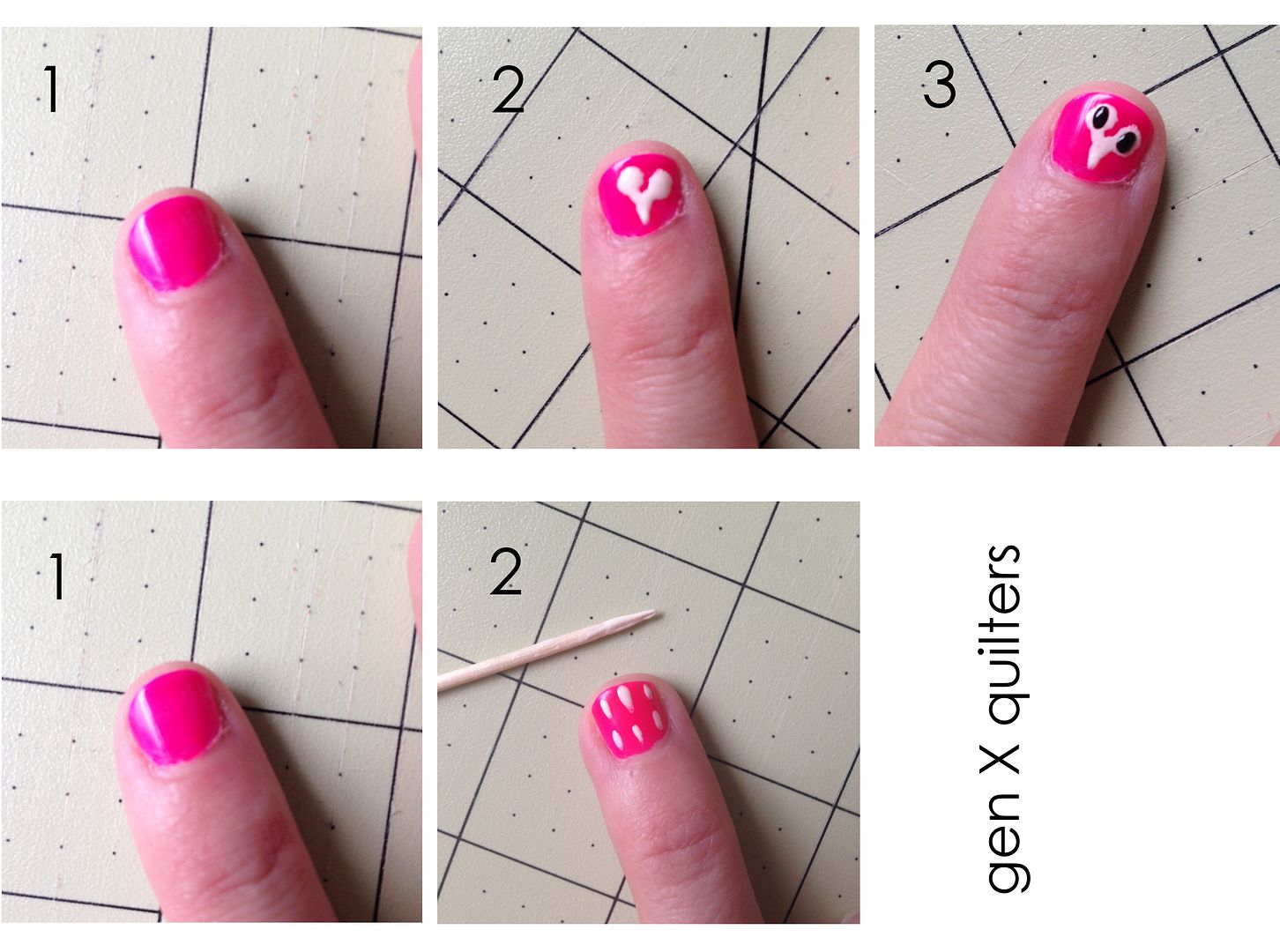 I think it turned out pretty well! Although I do admit, this was take 2 on the "seed" feature nail. My toothpick painting skills needed a little practice. It takes quite a bit of time for each step to dry, so I did each step over the course of the day.
For the second design, I painted a base coat of Mushroom on all my nails (1) except the index finger which I painted with Faded Glamour (white). Using the toothpick again, I made 3 petals on each nail in Hot Opera (Pink) (2). Lastly, I applied 1 dot with Deep Chocolate (Brown) (2).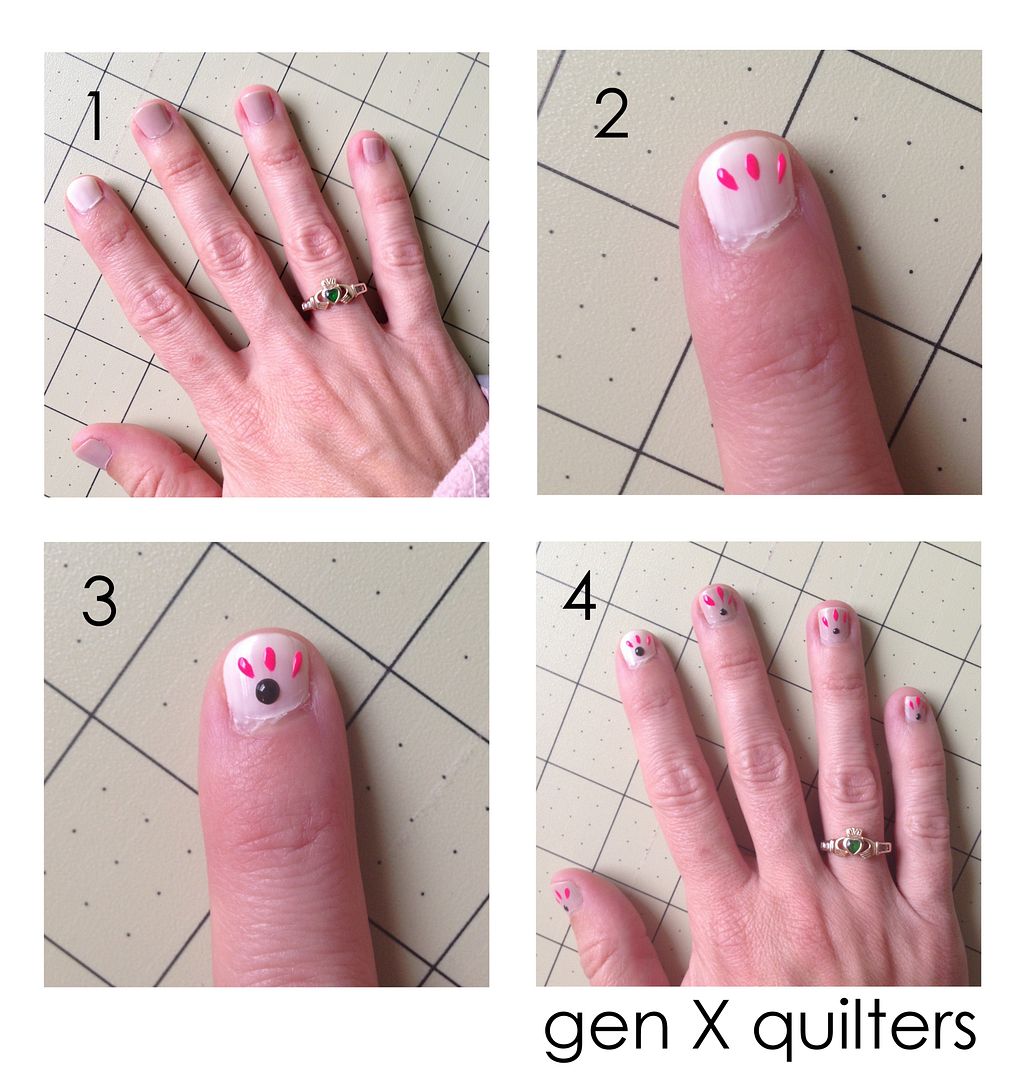 Pretty cute! I was surprised at how much I enjoyed wearing my new fancy nails around. I'm glad I tried out the Soakbox to make me think out of the box about art. Overall, the polish lasted about a week before I decided to remove it. Since I only did one base coat (I have limited patience for letting nails dry), I would consider that pretty long lasting. Thank you Soak, this was fun!
Disclosure: Products in this post were provided by SoakWash, but my opinions are my own.
Pin It