Pin It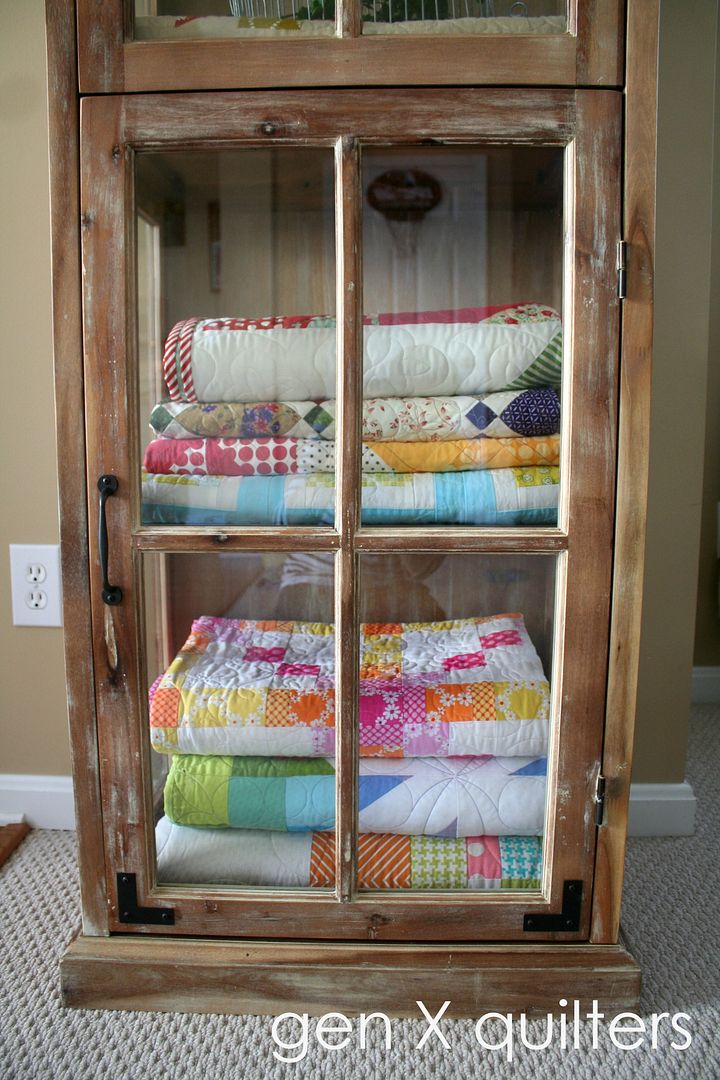 I have to admit that one of my fears is that "normal" people come to visit my house and they immediately realize they have entered the "crazy-quilt-lady's" home. Yes, I love to quilt. Most friends and family know this about me. And of course, I want to display most of the items I have poured so many hours into stitching, but I don't want it to be overwhelmingly "quilted" when you are in my home.
So I'm sharing a few decorating and storage ideas with you from my home that display my quilts in a subtle (?) manner.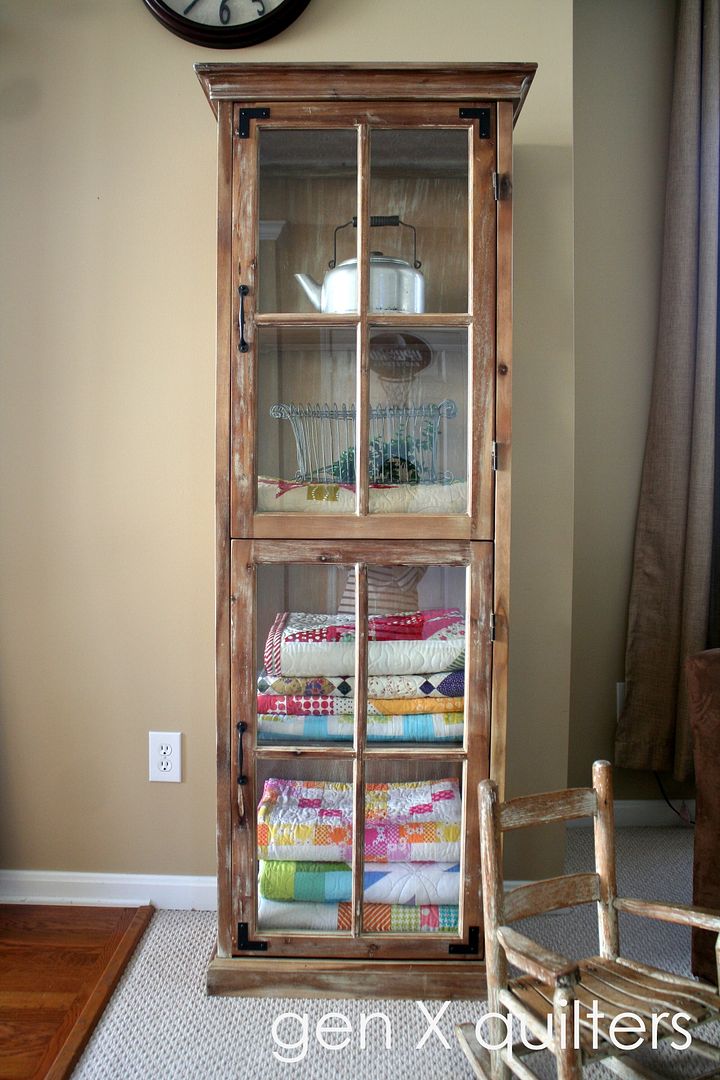 Curio:
I love this
curio cabinet
that I bought at
World Market
this year for my birthday. It has a vintage look with two doors that open to display items in the top half and bottom half. This houses most of my bigger quilts that are not on beds with the exception of seasonal quilts. Don't tell the hubby, but I plan to fill this entire thing top to bottom with quilts. heh heh heh....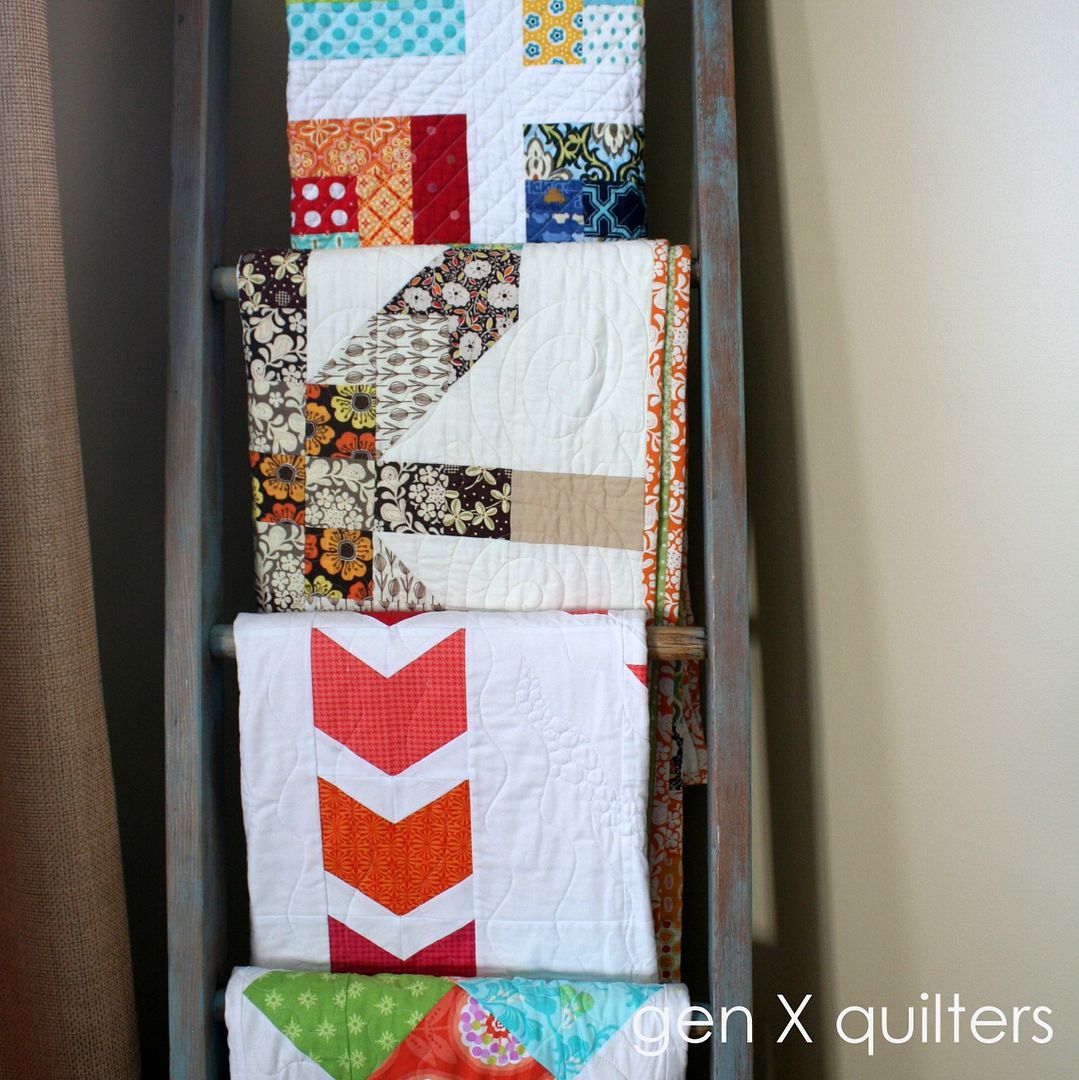 Ladder: Everyone needs a quilt ladder. I found this one at an antique shop/gift boutique. I suspect it's not really antique, but I love it's aqua distressing. It is a great way to display quilts, and is really easy to access them for snuggling up on the couch. This houses mostly throws that my kids use for forts. I'm surprised that none of the boys have tried to climb this ladder. Knock on wood.
Shelf/Rack: This quilt rack was made by my hubby. I'd seen plenty of shelves like this at home dec shops around town, but I specifically wanted a white shelf with beadboard, a rod for hanging the quilt and a place to display items on the top of the shelf. Wah-lah! He made this before we had 3 busy boys. It hangs in our foyer hallway and I enjoy rotating what quilt is center stage.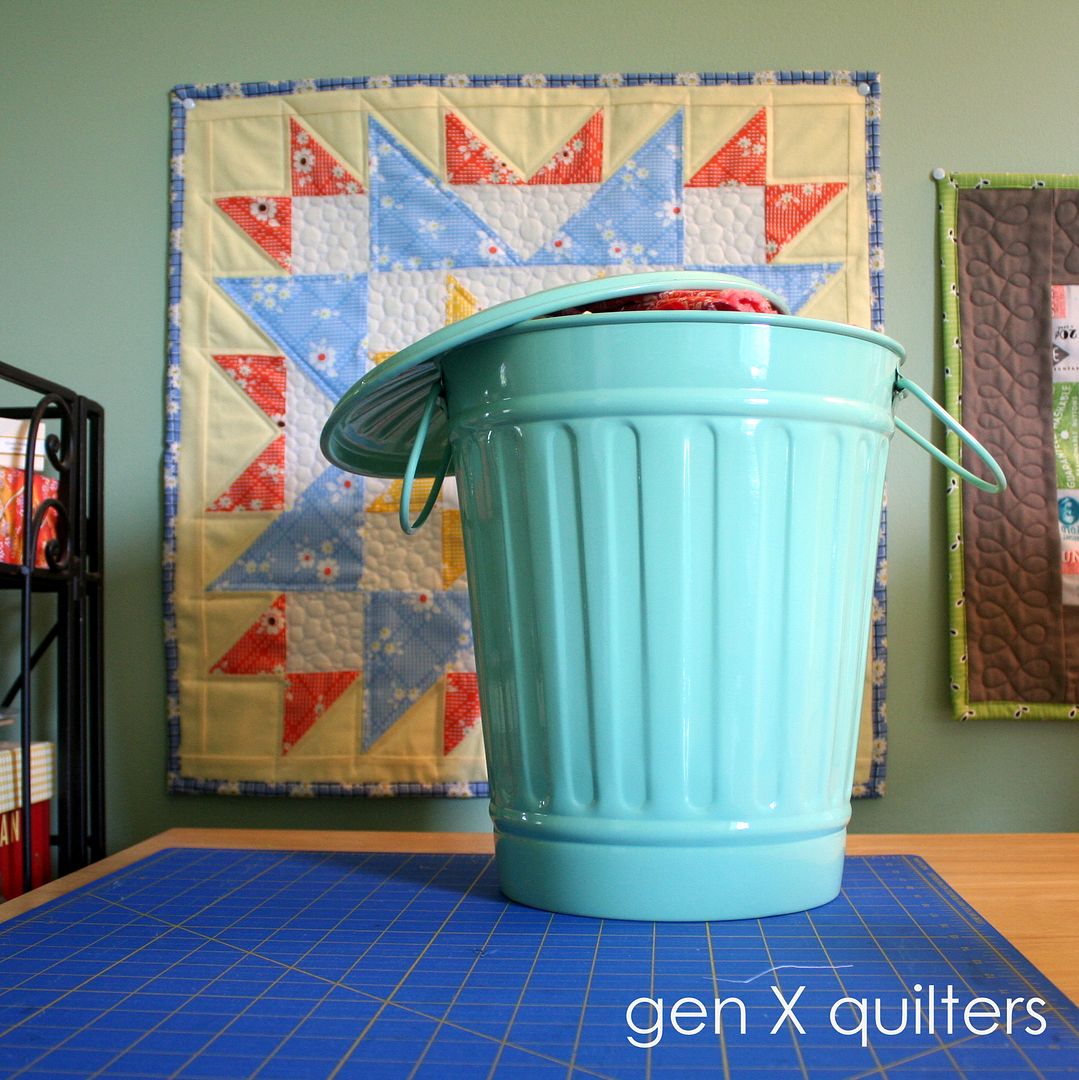 Scrap Storage:
Ok, this isn't for displaying quilts, but I recently picked up this
galvanized trash can
at yep, you guessed it,
World Market
for holding my scraps. I looooove it's vintage minty-ness. It holds the scraps that need to be sorted into color bins. At the time, I passed on the
coordinating utility bucket
, but I haven't been able to get it out of my mind. It could hold some of my other notions that are a little homeless in my daily sewing room.
I'd love to hear how everyone else shows off their quilts. Do you have other ideas?
Disclosure:
World Market
did not sponsor this post in anyway. I am simply addicted to shopping there. :)
Pin It