Pin It
Good morning! I'm just popping in real quick today to tell you that the next issue of
Quilts from Quiltmaker's 100 Blocks (Fall 2014)
is on newsstands now. It's loaded with quilt patterns made from your favorite 100 Blocks. You can check out what patterns are included in the issue
here
.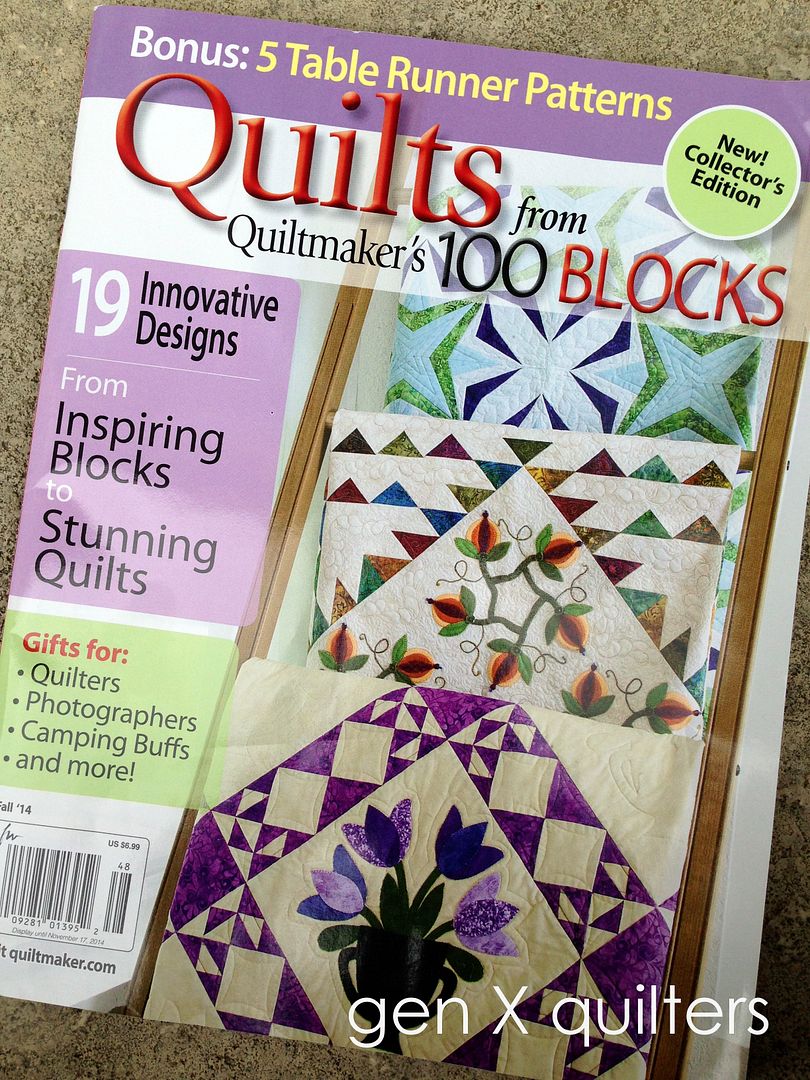 I designed this quilt, Caribbean Crossing, for the issue. It's a sweet and simple throw size quilt (64" x 64") using the Double Crossed block of mine that was featured in
Quiltmaker's 100 Blocks Vol. 7
. The stitch-n-flip corners are placed selectively to create the shoo-fly blocks in the middle with some cornerstones. A fun way to make a secondary pattern!
Pin It