Pin It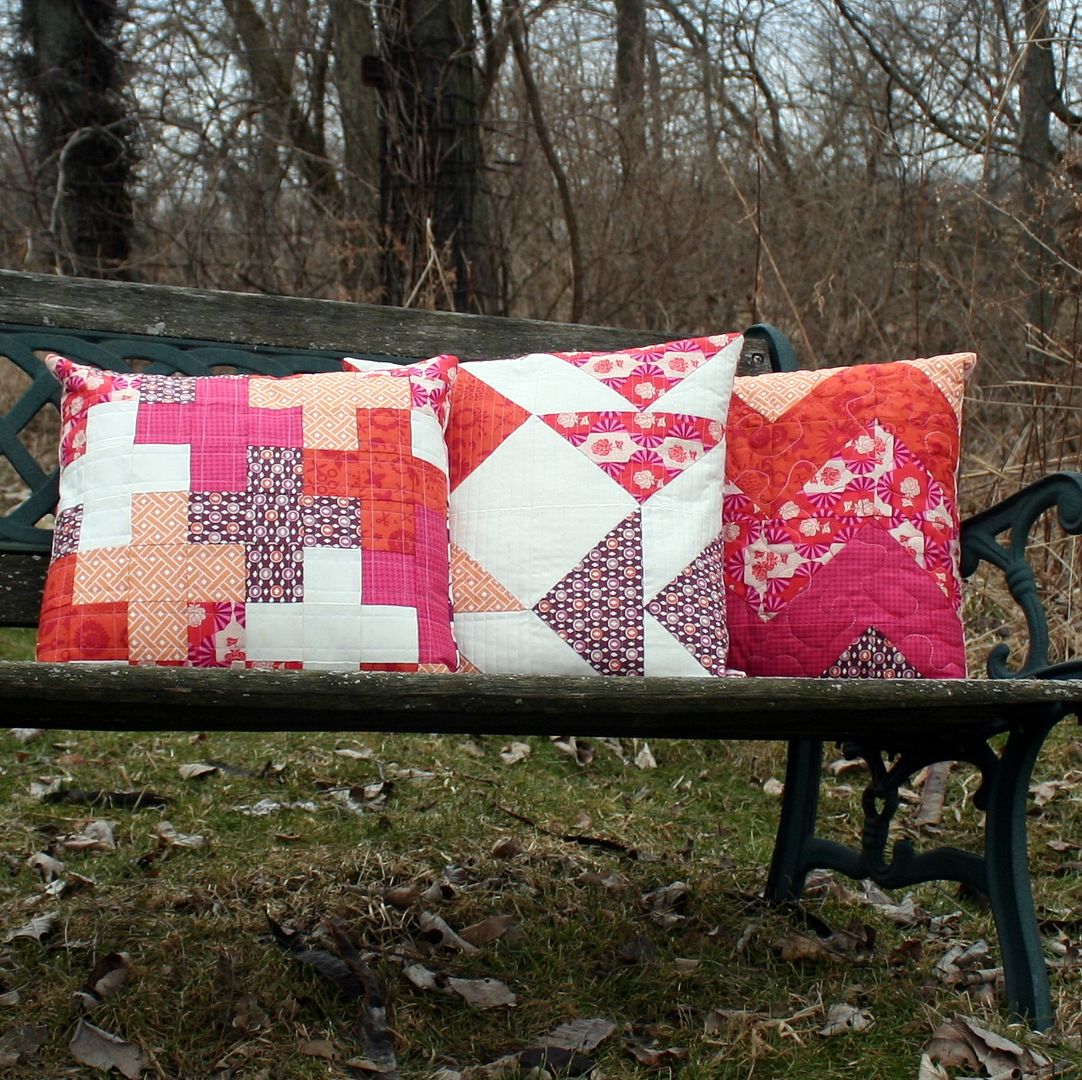 In the spring, I began teaching classes with these
patchwork pillow patterns
to help beginning quilters learn some of the tips and tricks I wish I knew when I first started quilting. The patterns have been very fun - they are small manageable projects (which is easy on your time and budget). They allow beginners to focus on learning a specific skill in a mini quilt turned pillow.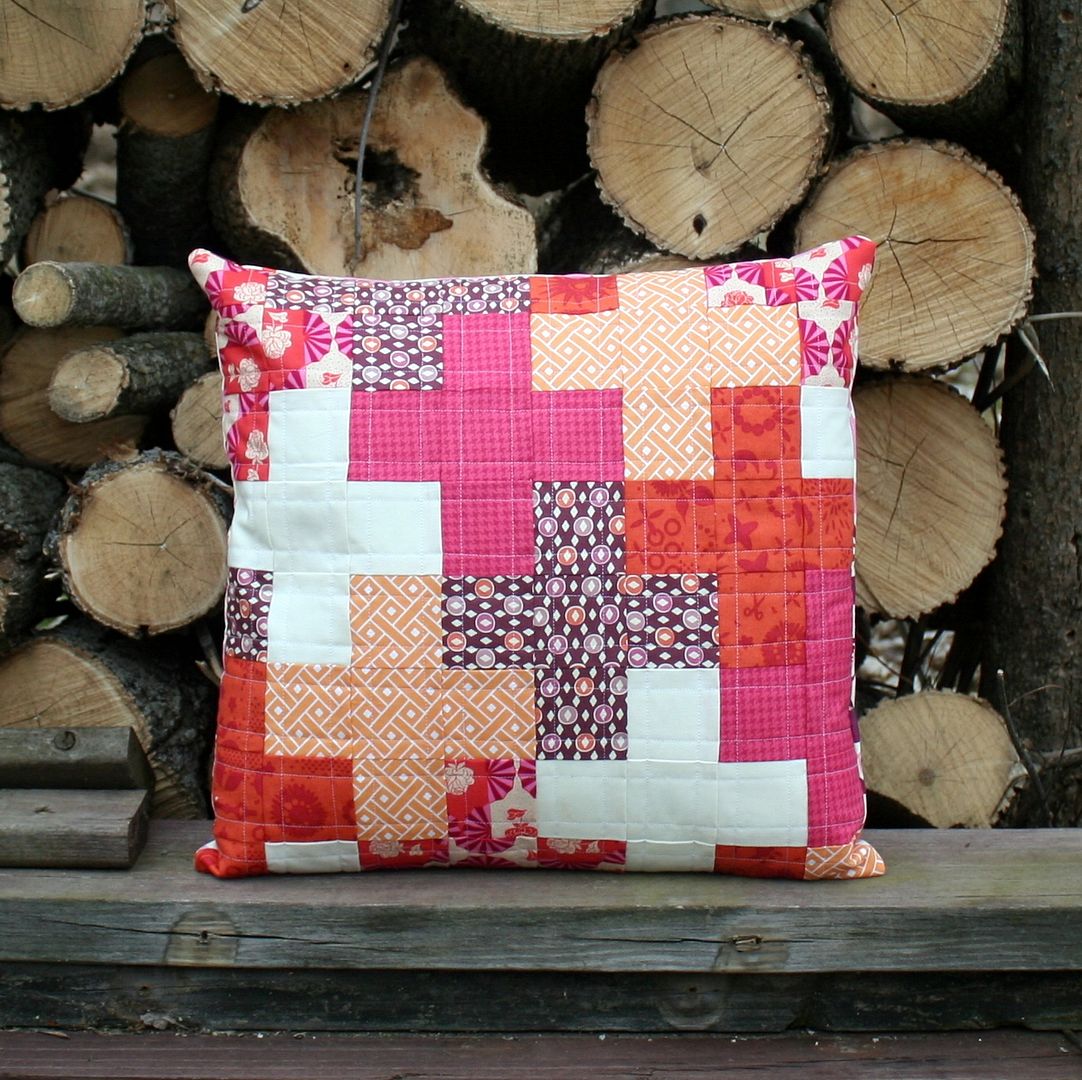 I am now teaching the second round of the series at
Dabble & Stitch
in Columbus, OH and I've finally listed the patterns for sale in the
shop
. They are beginner friendly - the instructions are more detailed than you would normally find in quilt patterns to help explain terminology and tips.
There are 3 different 16" x 16" pillows. They are available in PDF form
individually
- or - buy all
3 patterns together
and save some $. I made all 3 of my pillows to coordinate - but you don't have to follow suit.
The first pattern is is the
Plus Pillow
shown above (teaches nesting seams - getting your intersecting seams to line up).
The second pattern is the
Chevron Pillow
shown below (teaches half-square triangles).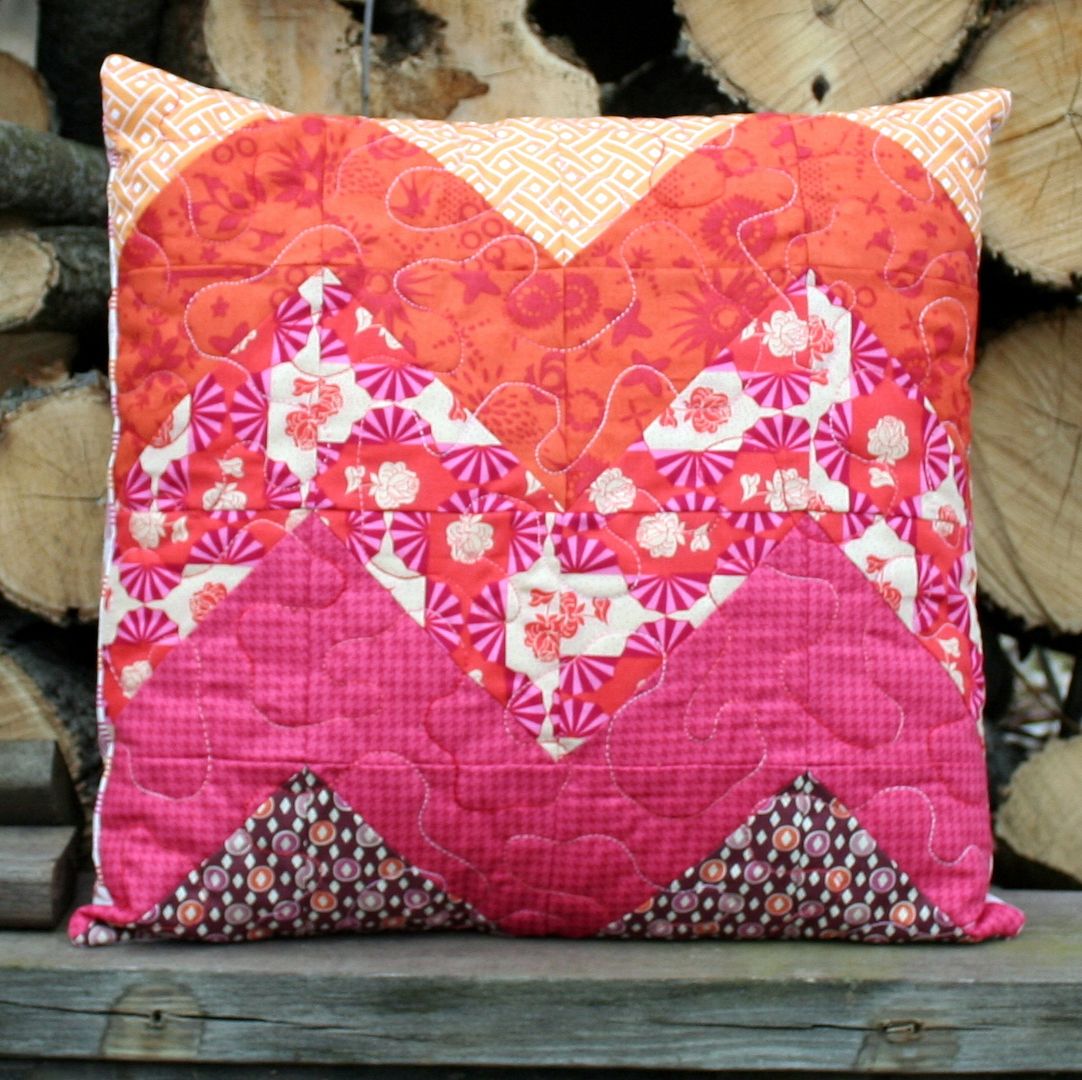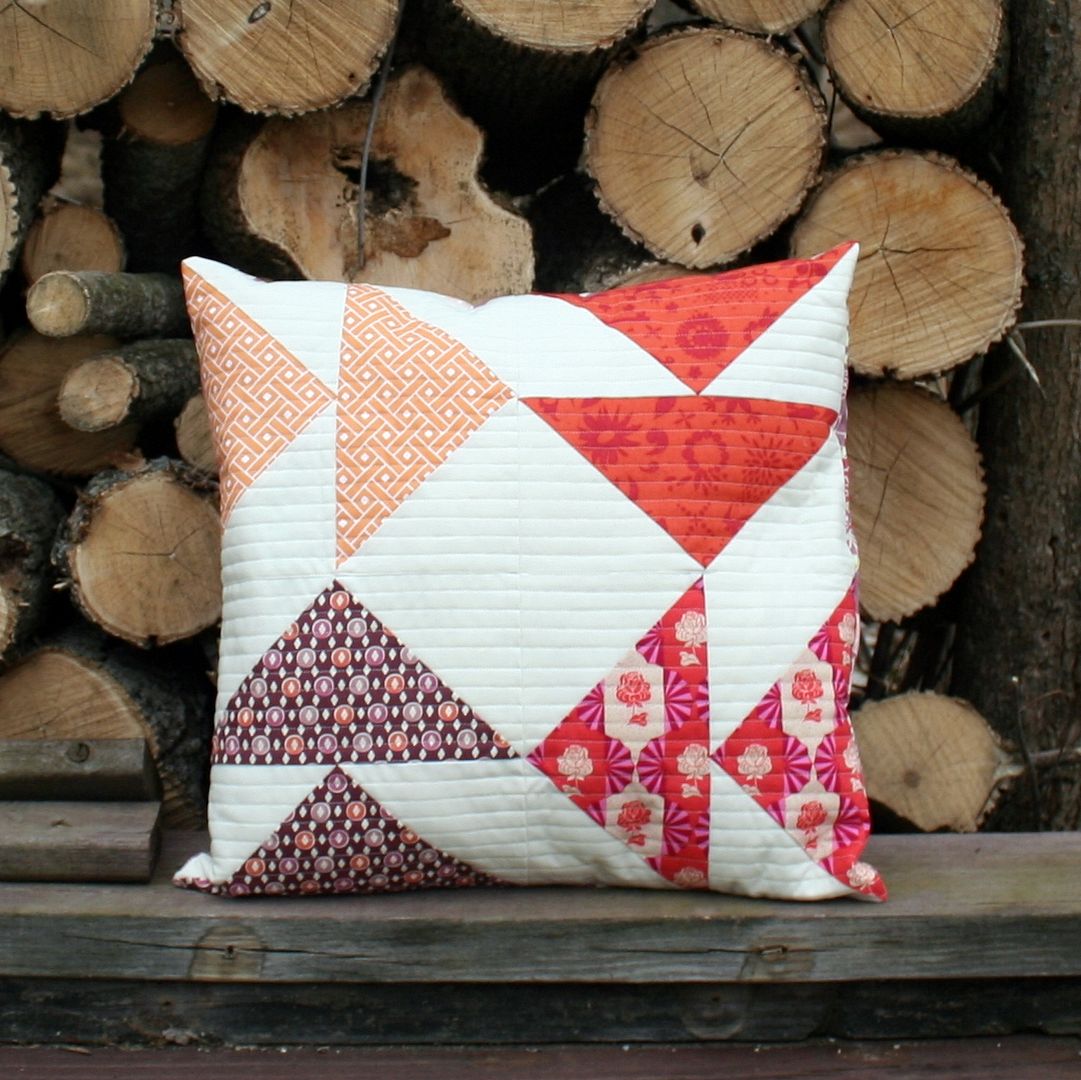 Regular price for all 3 patterns is $12.
Each Pillow Pattern individually is $5.
Coupon:
To introduce these patterns to you, they are all
ON SALE
until the end of the month (9/01/14). Use the coupon code PILLOWS to get $1 off each pattern.
These patterns would be a great way to introduce quilting to a friend...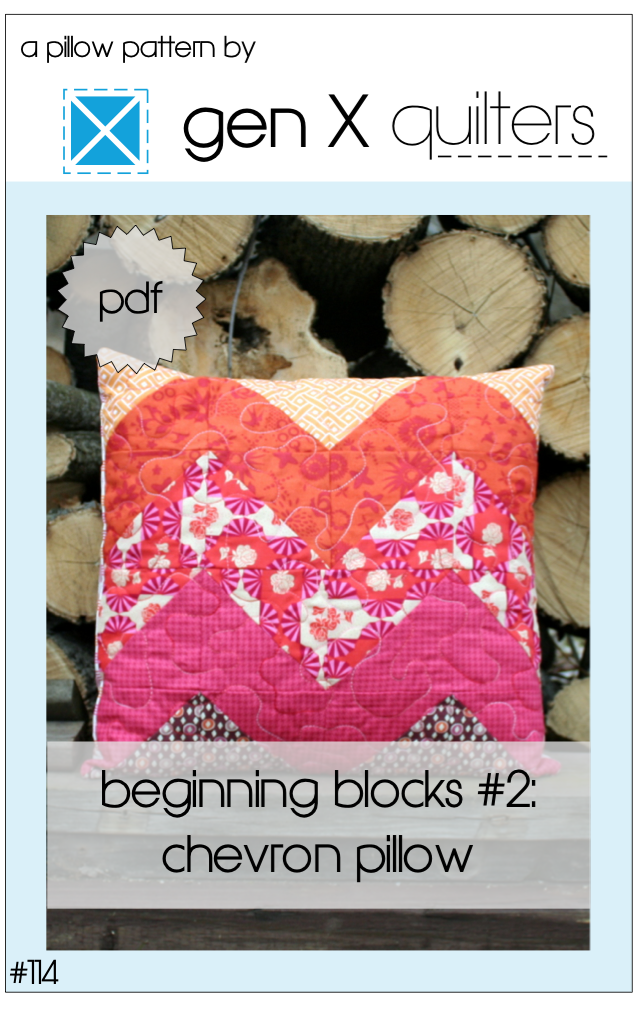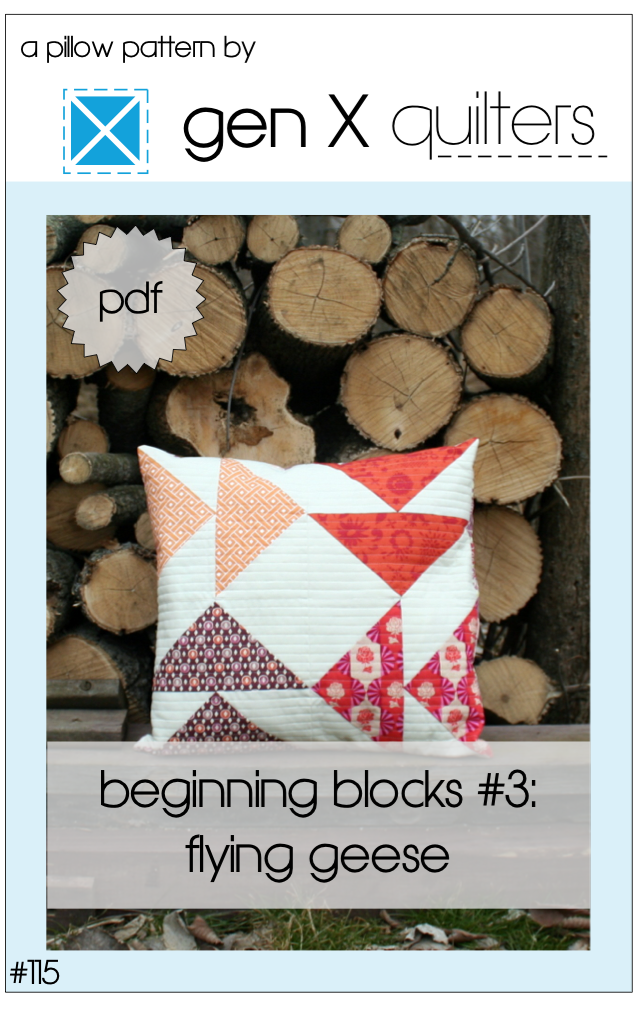 Pin It