Pin It
If you give a moose a muffin...
If you make one boy a quilt, then you must make one for the others.
After finishing the
first snuggle quilt
for my middle man, the endless questions about "When are you going to finish MINE?" started.
How many kids do I have? Oh, yes. That's right. 3. I guess I'm not done then yet! Here is snuggle quilt 2 of 3. This one for my oldest's belated (yes, I missed the deadline again) birthday (8). Simple
hourglass blocks
in what I hope are boy-ish enough colors for an 8 year old.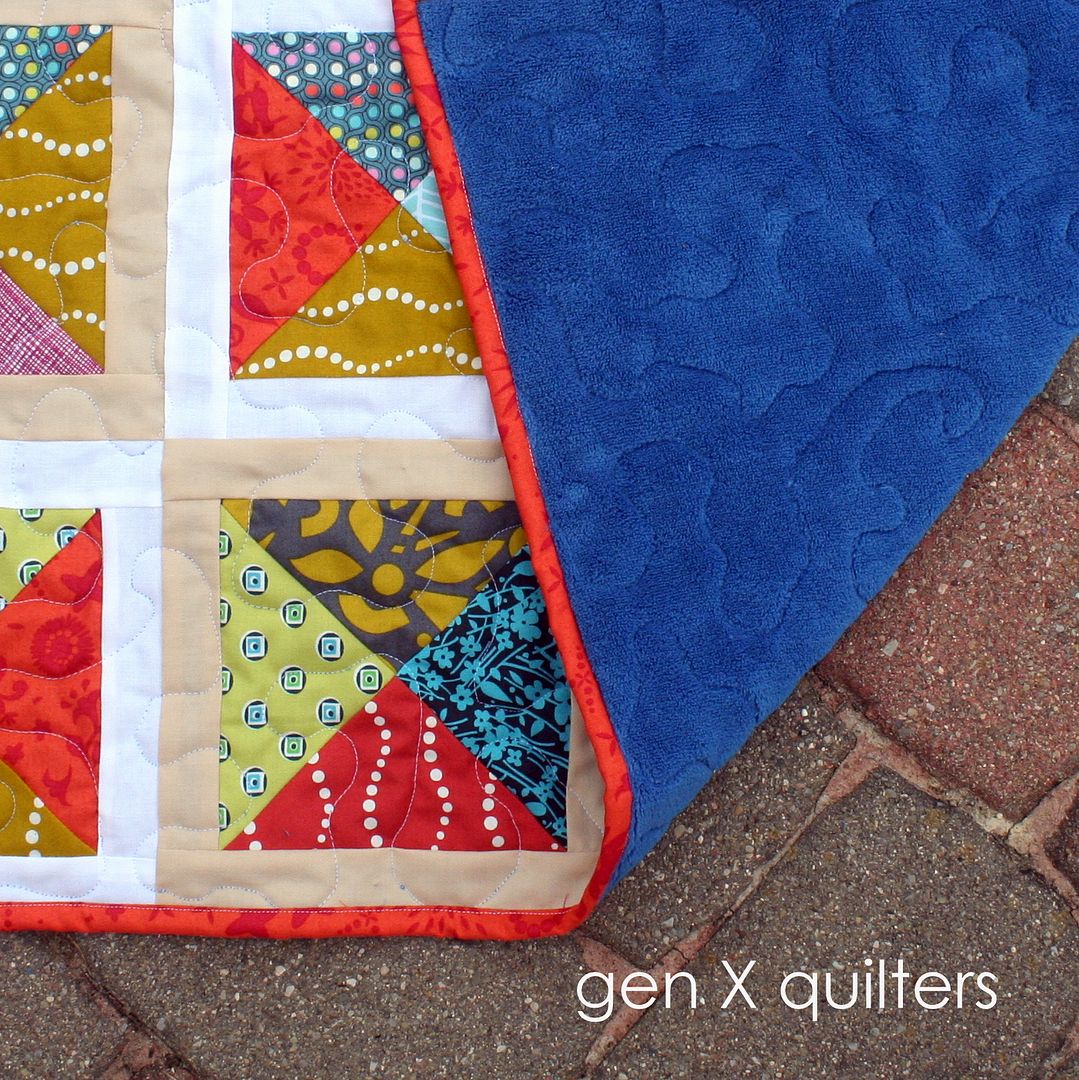 I can see that making quilts for my mini men is only going to get harder and harder.
But as long as they keep asking..... of course, I will oblige.
Quilt Stats.
Design: Hourglass blocks framed in white or khaki
Fabric: all scraps; binding is Alison Glass Sunprint
Piecing: Me
Quilting: Me. Stipple - keep it easy!
Pin It