Pin It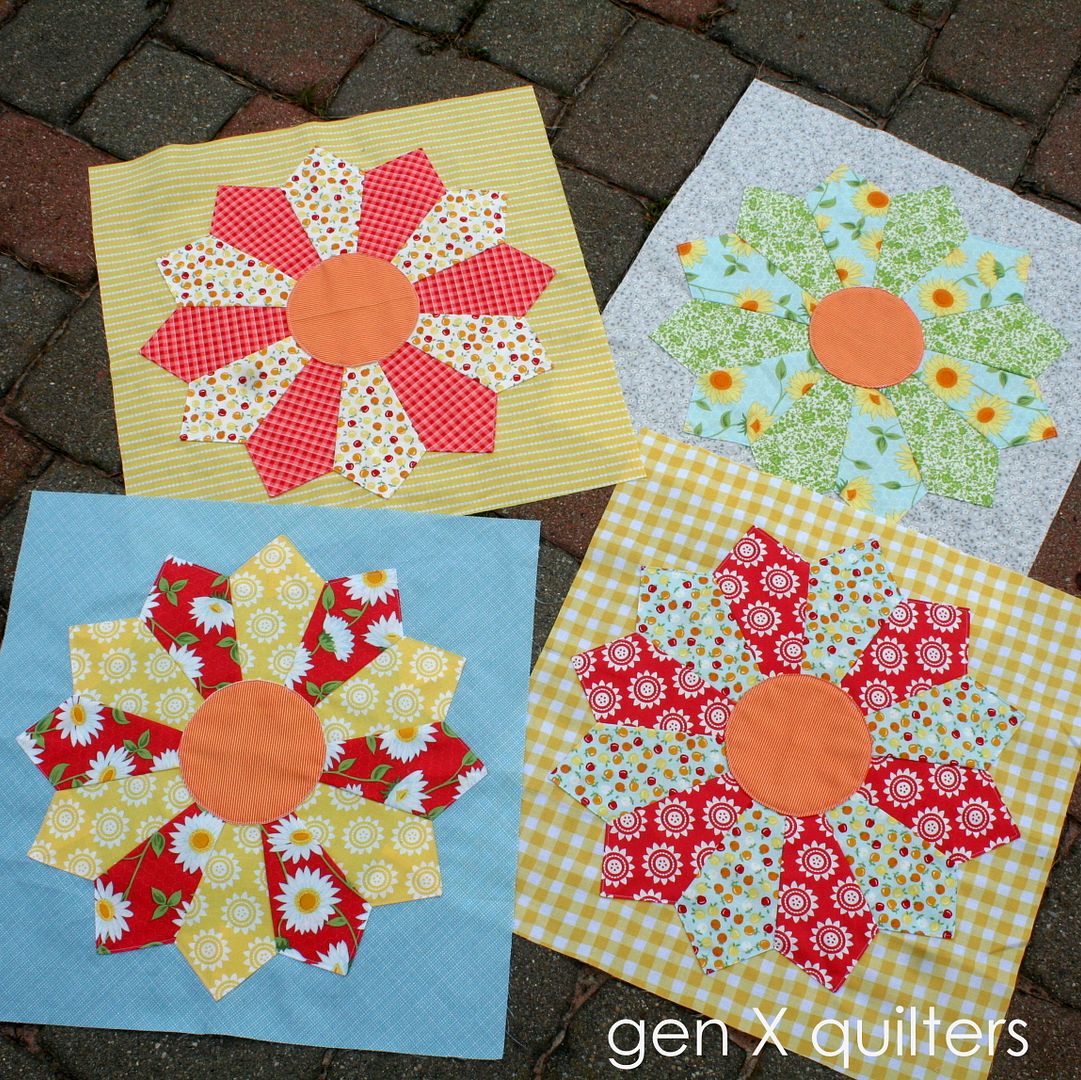 I bought a fat quarter bundle of
Cluck Cluck Sew
's second line for Windham Fabrics,
Oh, Clementine
, at Sample Spree during Spring Quilt Market. I knew I wanted to make a traditional block. The prints are so cheerful and fresh. They remind me of a summertime picnic - and I couldn't get Dresden Plates off my mind. I decided to go for it... I've never made a Dresden quilt. And Dresdens are definitely on my bucket list of quilts.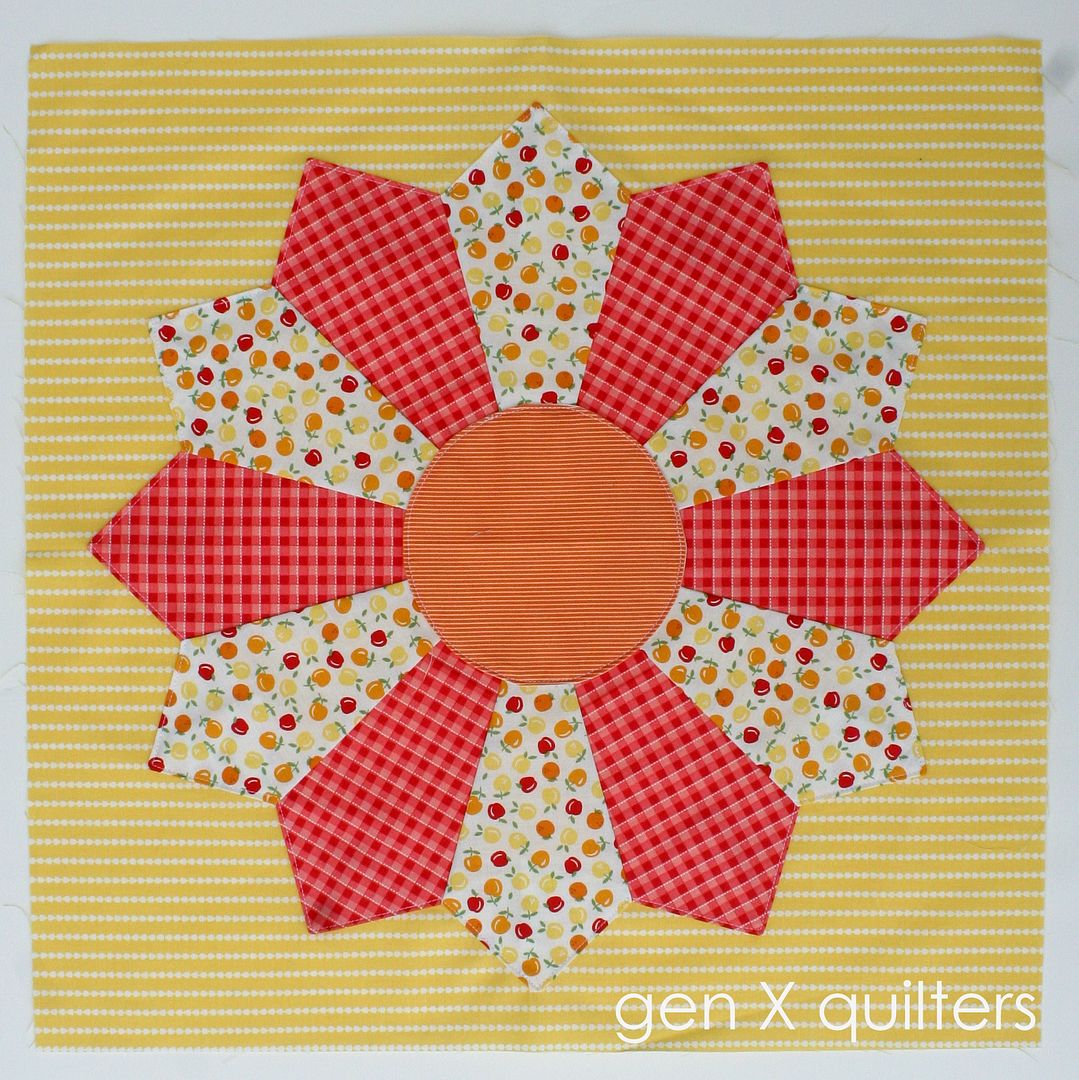 I'm planning to make 9 Dresden blocks. These are 17" finished. So far I've completed #1-4. I've been using mostly
Oh, Clementine
with a few other prints from my stash thrown in. The center orange stripe print is from
American Jane
.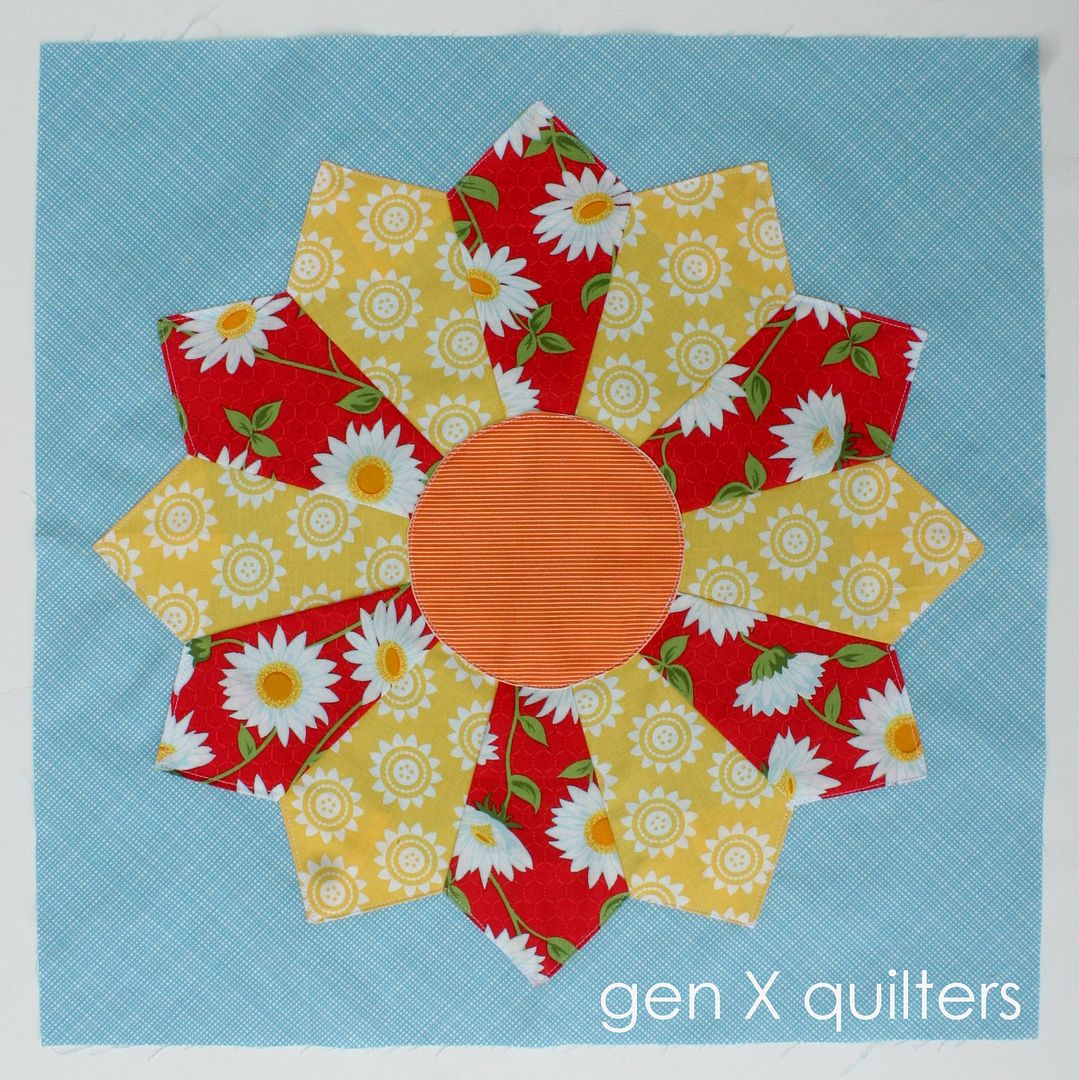 There are a number of crosshatch prints in the collection (like the blue above) that will make for great colorful foundations for the Dresdens. I need so desperately to get away from white backgrounds. This will be the perfect change.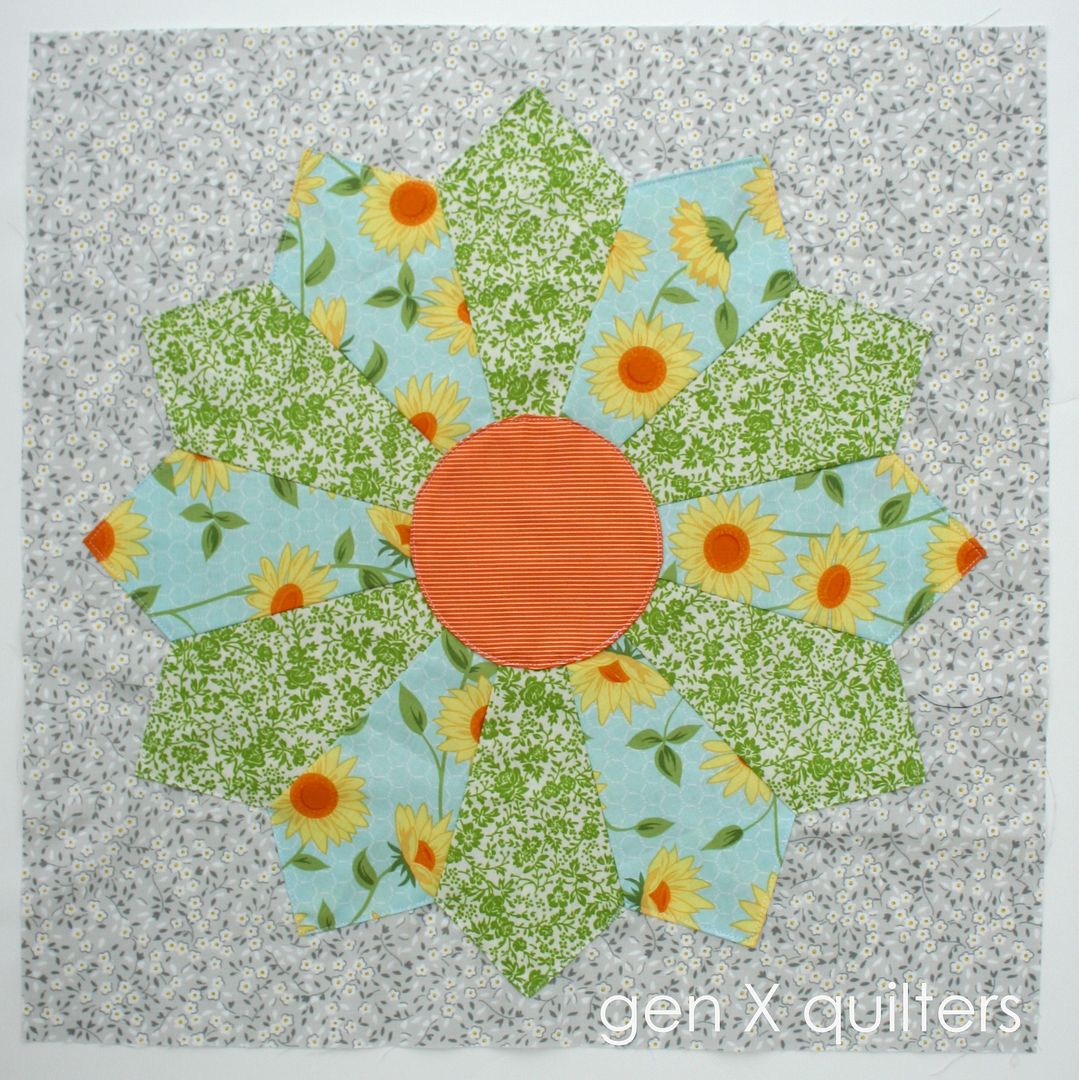 Since a summer picnic is on my mind, I couldn't help throwing in some gingham and checks. :)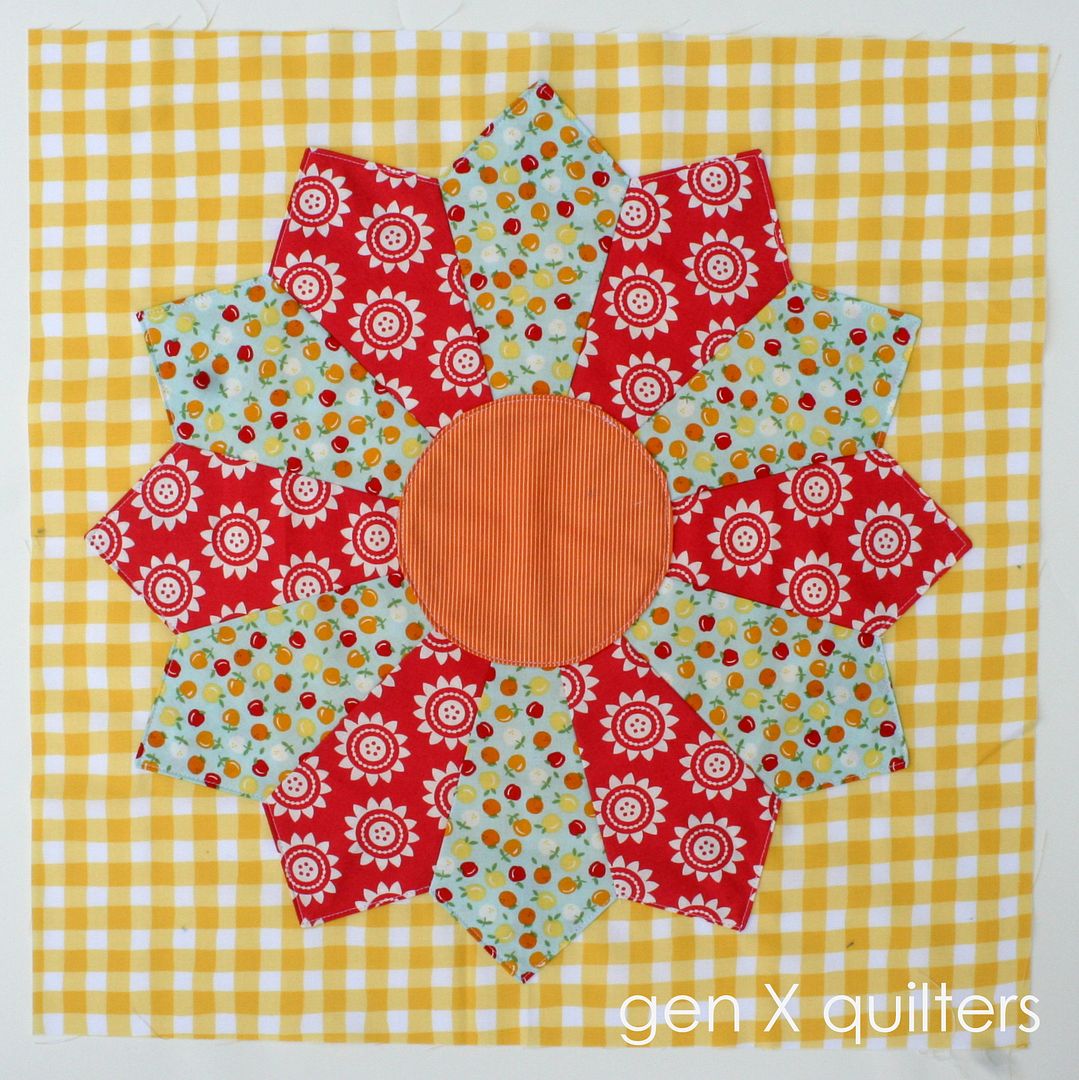 Dresdens are such a great classic. They can be made to look traditional or modern depending on how you spin it. Check out these Dresden Plate tutorials and some variations of a great block.
Dresden Plate Block Tutorials
Pin It