Pin It
I am the Mom. I am behind the camera, not in front of it. My photography experience includes shooting my 3 active boys and a plethora of still-life shots of quilted blankets. I am by far not well versed in the "selfie".
Oh. My. Gosh. Taking selfies felt utterly ridiculous even though I was alone during nap time. It felt even more ridiculous than those times when I made my kids take pictures of me in the clothes I'd sewn for myself. You know, when the neighbors spotted us on my front porch and I'm trying to pose all mysterious and aloof like a model. For my 7 year old.
These were the good ones. Out of.... well, let's just say..... a lot. It is extremely difficult not to be super critical of yourself - even if I am taking a selfie in jest.
I thank my lucky stars social media did not exist when I was in high school and college. Can you imagine the hairspray usage if we were prone to taking a picture at any moment? Wowza.
So here they are! Keepin' it real on GXQ with no make up. :) Are you a selfie? Or behind the camera?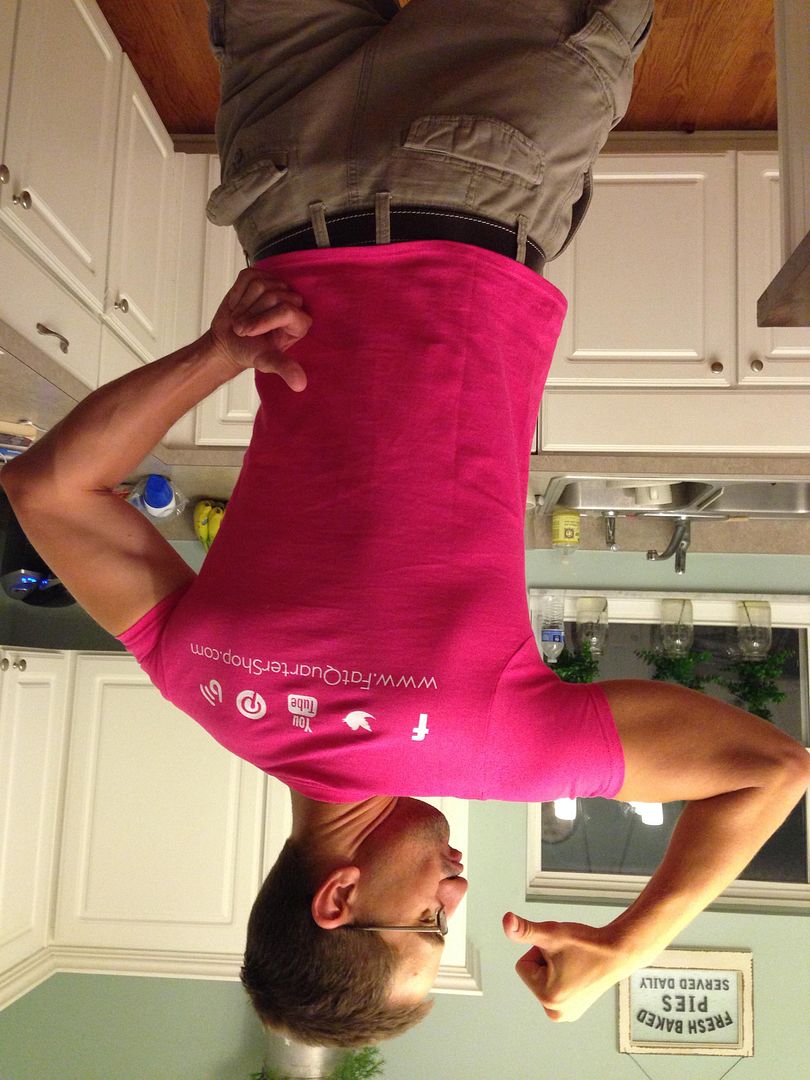 I'll leave you with this pic of my hubby. Who informed me I was doing it all wrong. I was missing the "duck face"....
-------------------------------------------------------------
To enter
Fat Quarter Shop
's #SewWhatSelfie contest, take a picture of yourself in their new
FQS T-shirt
and tag @fatquartershop with hashtag #sewwhatselfie on social media for a chance to win a $100
FQS
Gift Card. They are drawing 2 winners each month from July through September. Good luck! See the details on their blog
here
.
Disclosure: FQS provided this shirt to me. The unfortunate selfies are all my own.
Pin It