Pin It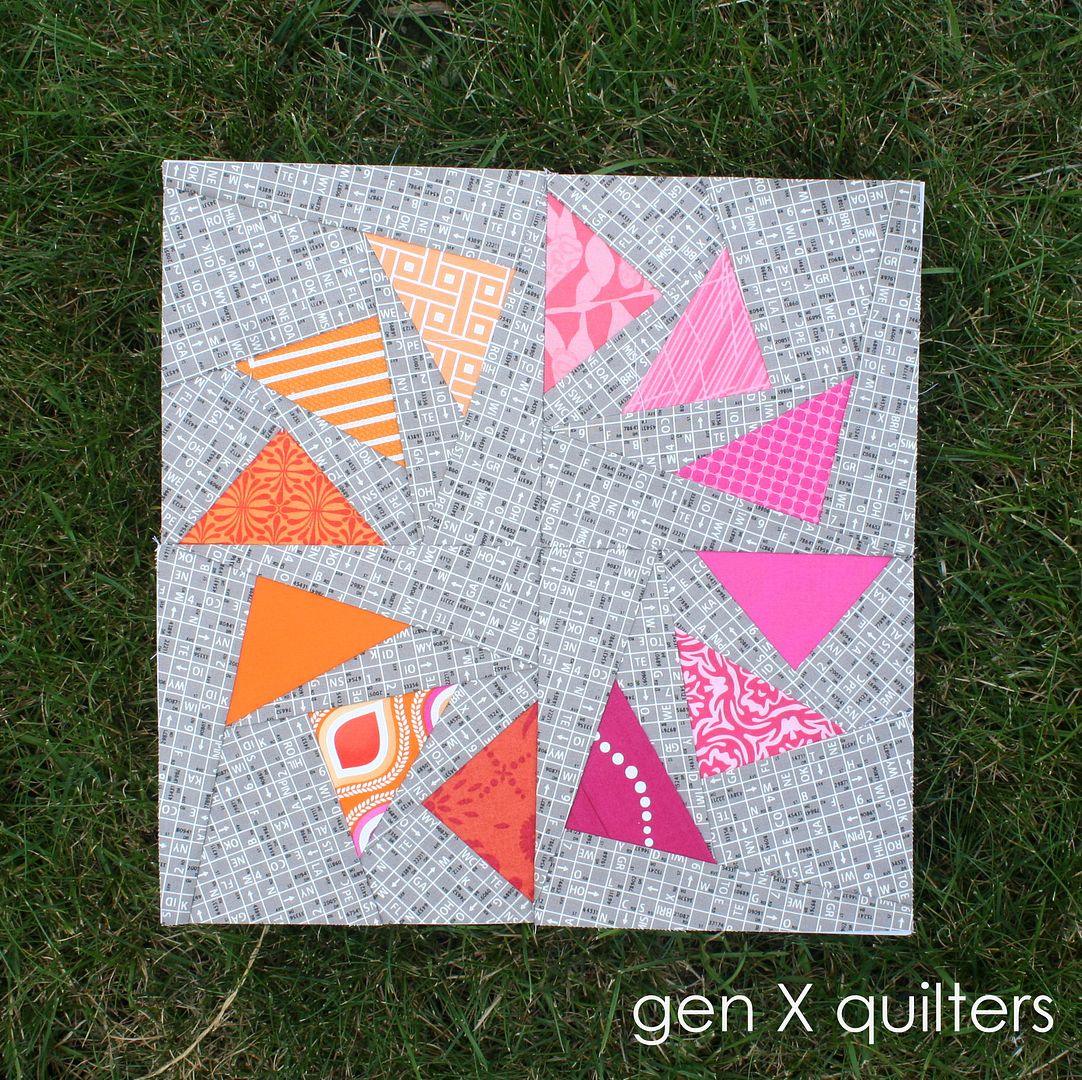 I've been avoiding this block all month. It's for one of my guild besties
Cristin
in our guild bee. I wanted to make a good one for her.
It wasn't until I finally sat down yesterday to begin that I was able to fully realize what my problem was. I know how to paper piece. I have made a Circle of Geese before in fact. Just
once
. And as I worked, I realized it was the block I learned to paper piece on. I worked methodically through the odd angles of this block and remembered the frustration I felt on that first block. It flooded back to me like deja vu.
Of course! No wonder I'd been avoiding this quilt block. I have a mental block on the Circle of Geese - trying to erase the memory of the frustration, anger and cussing that occurred with the first one. :) Although I love the look (and this one went together easily compared to the first) - I still have bitter taste in my mouth from that learn-to-paper-piece experience.
Obviously, I've been burned by this. But I didn't realize it until now. Getting through this bee block was all mental. Does anyone else have a "mental" block? Or am I just crazy?
Pin It