Pin It
Hubs had a birthday recently - and I wanted to share the leather wallet I made for him with you. He's pretty particular about his wallet. I don't blame him. I know I'm the same way about mine. He's a bi-fold man, tried and true.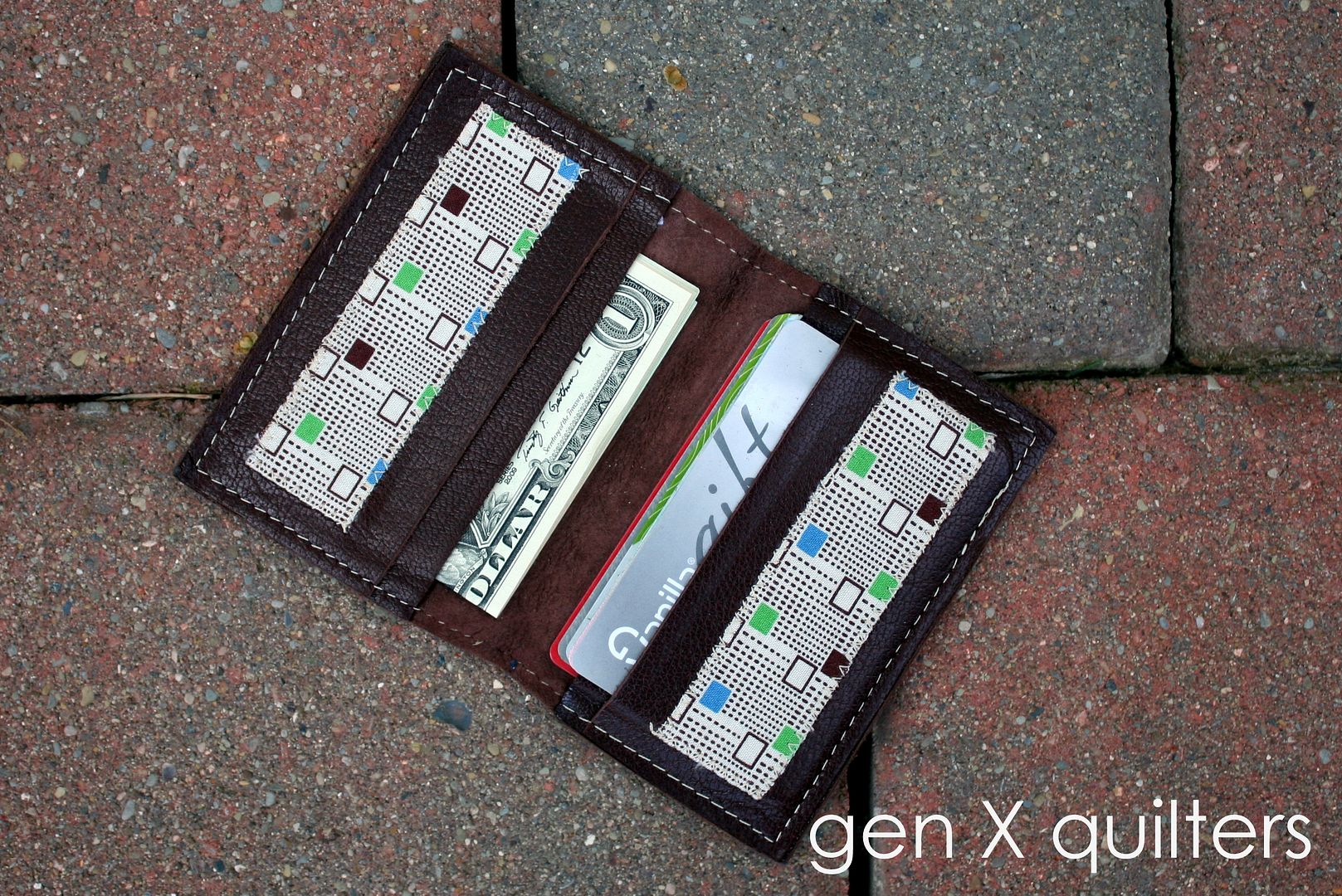 I wanted to gift him a wallet with the leftover leather I had from
this bag
. I figured out the dimensions for his favorite bi-fold and made sure each side had 2 sleeves. And just because I couldn't sew something without fabric - I cut into a fresh 1/2 yard of this Katie Jump Rope print because it was the
PERFECT
accent for this wallet. I tried my best to explain to him the rarity of this print - and how much I must
really
love him to cut into it for 2 tiny pieces.
It's just simple and plain on the outside. Nothing to call too much attention to it. Not sure he's up for explaining to anybody at work that his wife made him a wallet. Well, I guess most of them know how crazy I am with the sewing anyway...... :)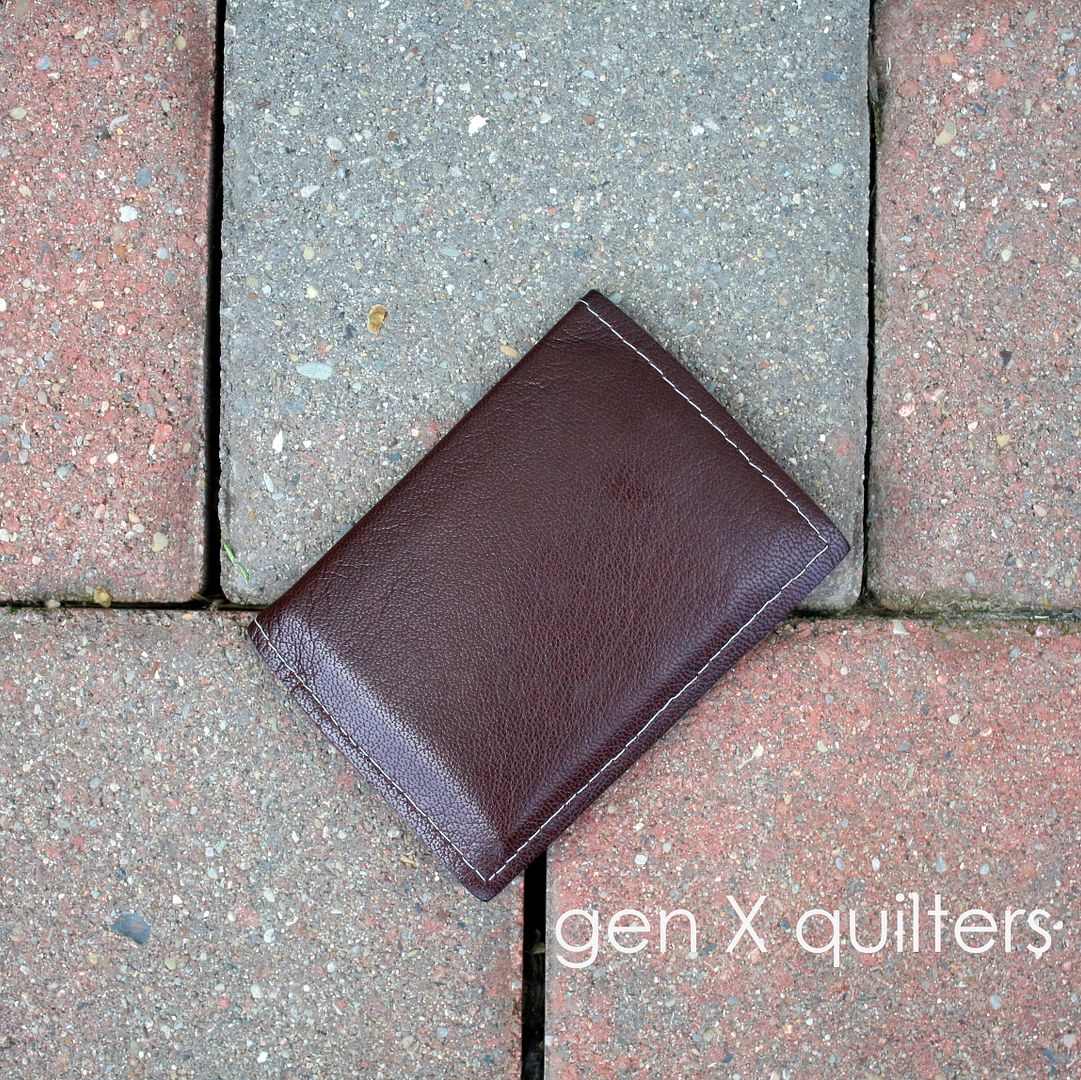 It was good to use up these scraps!
Do you sew with leather?
Do you have any other small projects to make with leather scraps?
Any interest in a tute on this wallet? It's super simple and best of all, you don't need to finish the raw edges of the leather, so it whips up quickly.
Pin It