Pin It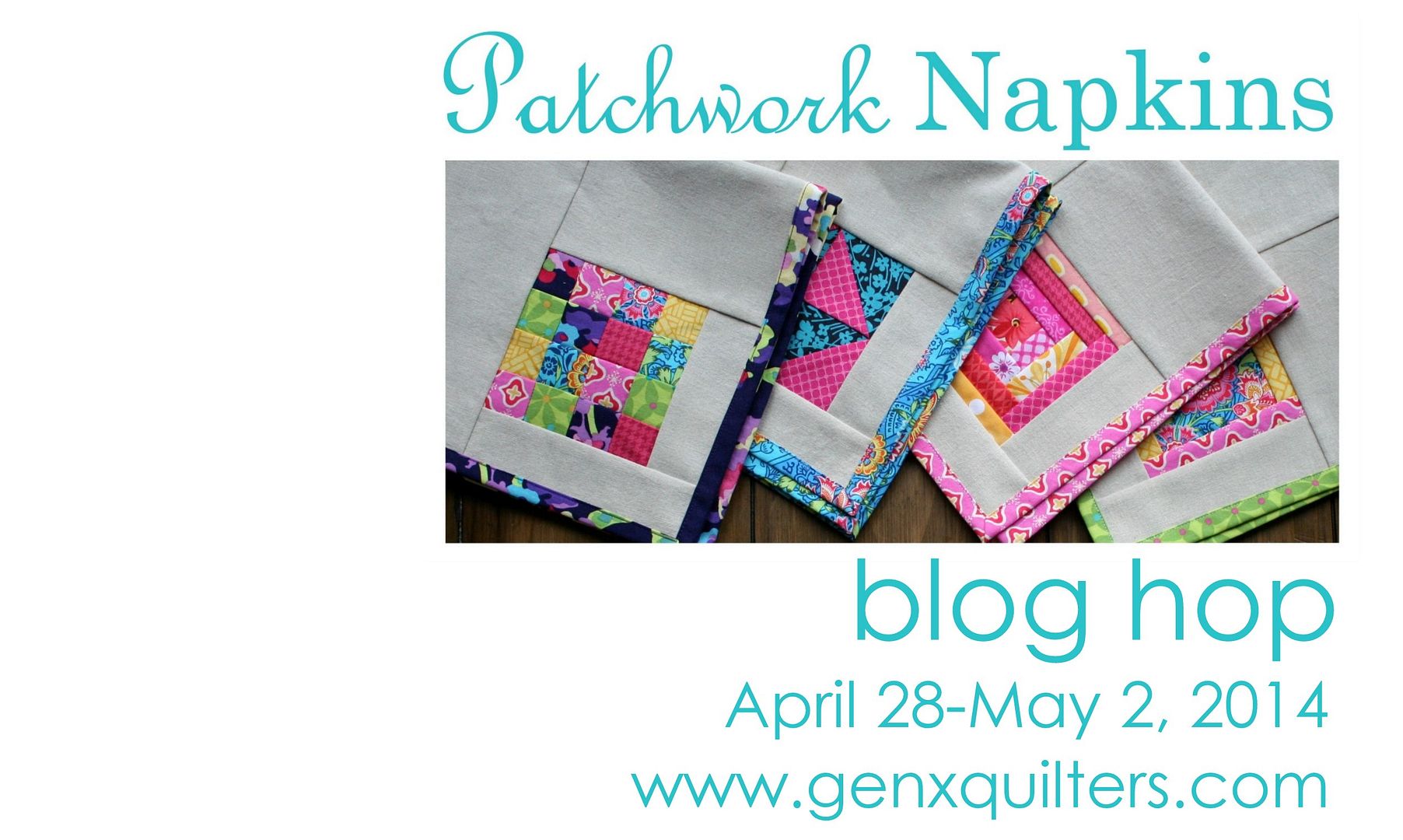 Today is Day 4 of the Patchwork Napkins Blog Hop! Thank you for stopping by to see some reviews of the
Patchwork Napkins Pattern
. I hope you'll join us each day this week to see the adorable napkins sewn up from the pattern. We're almost at the end of the hop!
On the hop today is Kati of From the Blue Chair
. I met Kati through a bee and have always admired her work. She sees fabrics through modern eyes, chops them up and puts them back together in a way that is truly unique. I love her vision.
Here is a sneak peek of Kati's organic-feeling napkins.
Kati gives some
awesome tips
for making this pattern
even easier
- make sure you go see
her post
!

Head over to her blog to see her set and read her review of the pattern HERE.
These napkins are a snap to sew up and would make great gifts. Mother's Day is next weekend ;) The
Patchwork Napkins Pattern
is ON SALE all this week for the hop - just $7
here
.
Patchwork Napkins Blog Hop Schedule
Pin It