Pin It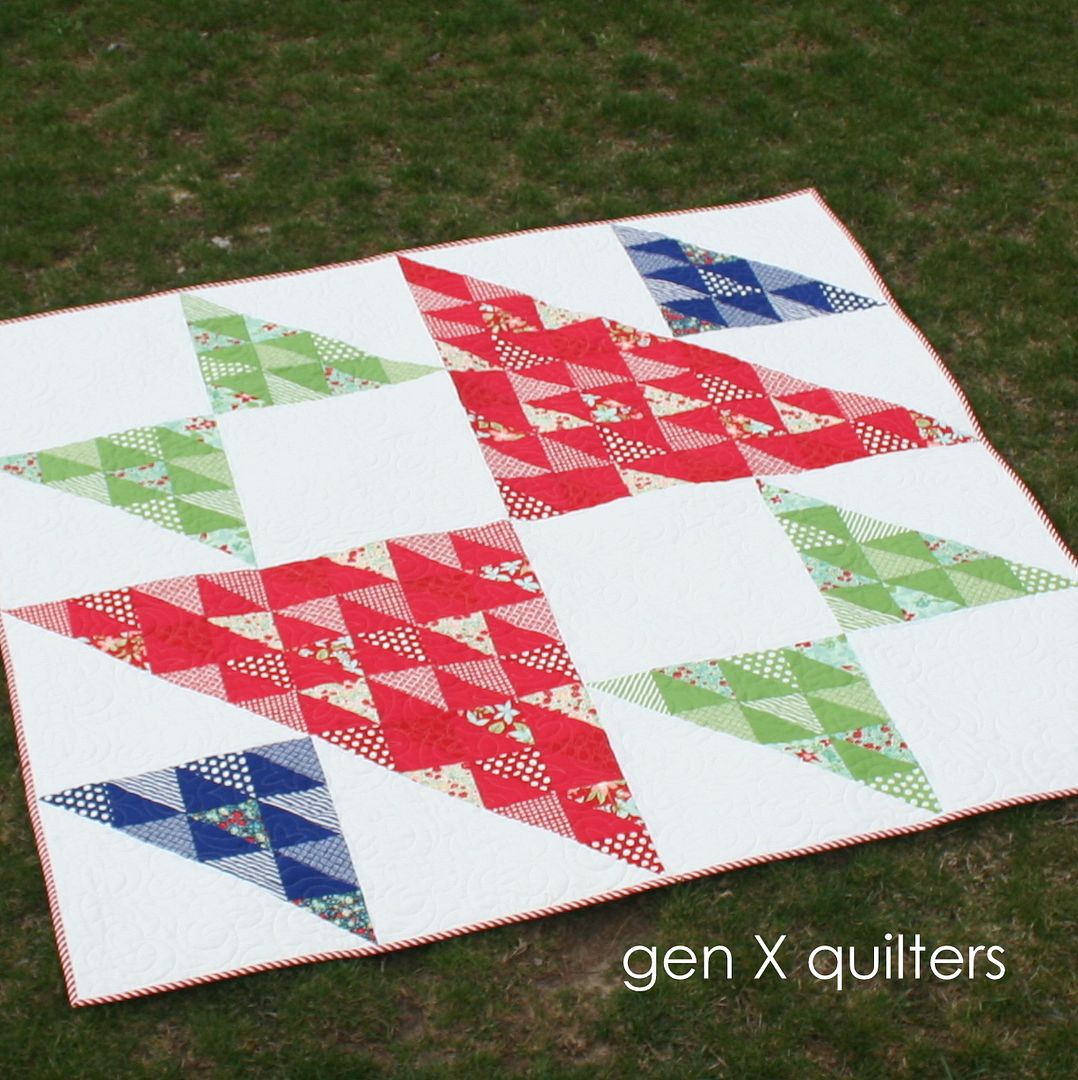 Meet my latest quilt, Bella Maiden, that is in AQS'
American Quilter magazine for the May 2014 issue
. Isn't she lovely? Last year, we made Old Maid's Puzzle blocks for the
Sisters' Ten BOM
. I really love the look of this block - and I decided I wanted the Old Maid to be featured full size in a quilt. With all the complimentary triangles that match and mate in this block, it felt extremely fitting that an over sized version of this block should also be composed of triangles. This time as Half-Square Triangles.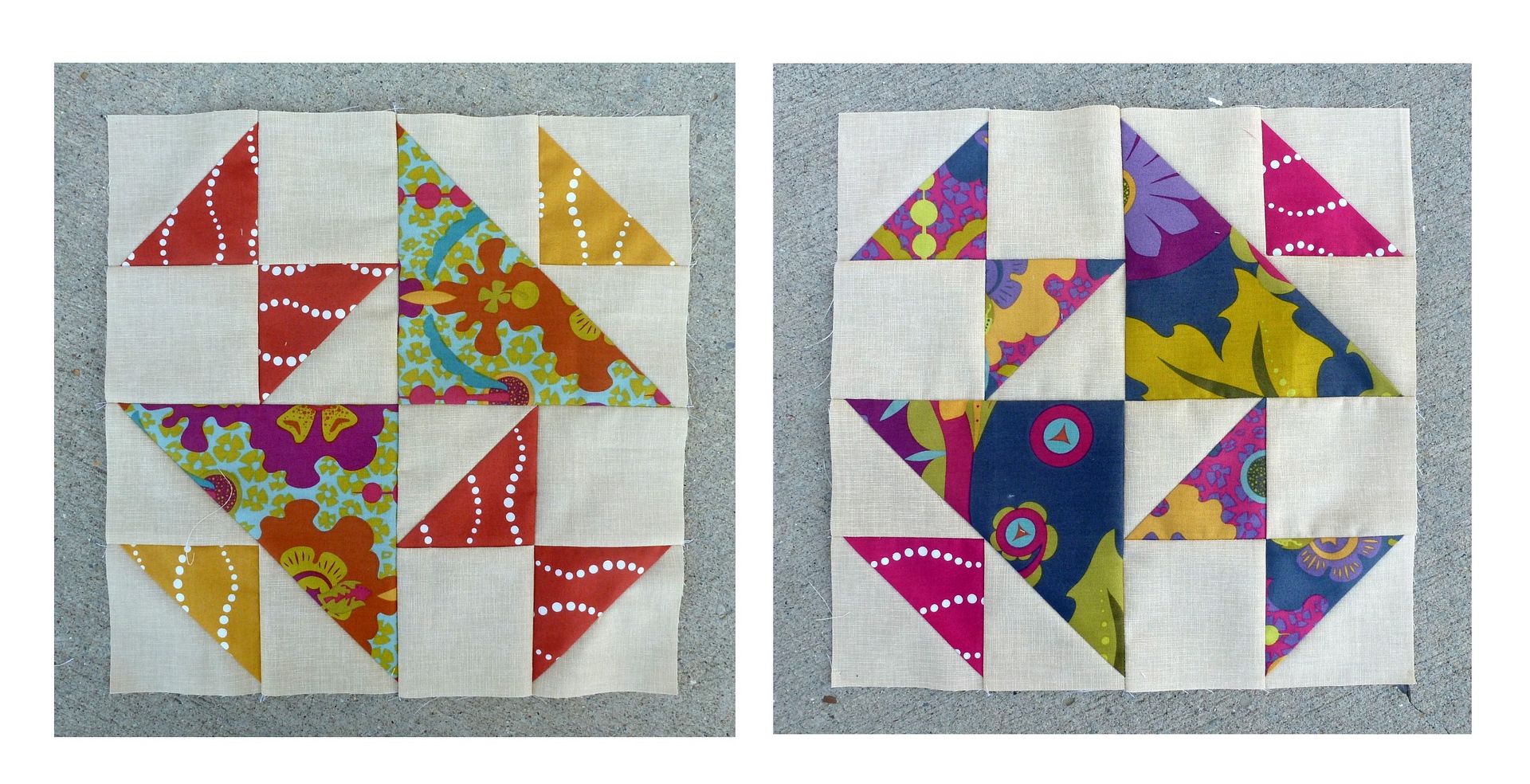 Sisters' Ten Old Maid's Puzzle Blocks
I enjoyed piecing this quilt as each triangle in the overall design is composed of both prints and solids. The HSTs pair the solids and prints together to add dimension to the quilt. This line is Bonnie & Camille's latest line, April Showers (available
here
,
here
and
here
). I personally think all of B&C's lines break up very nicely into different color families which I was trying to showcase here.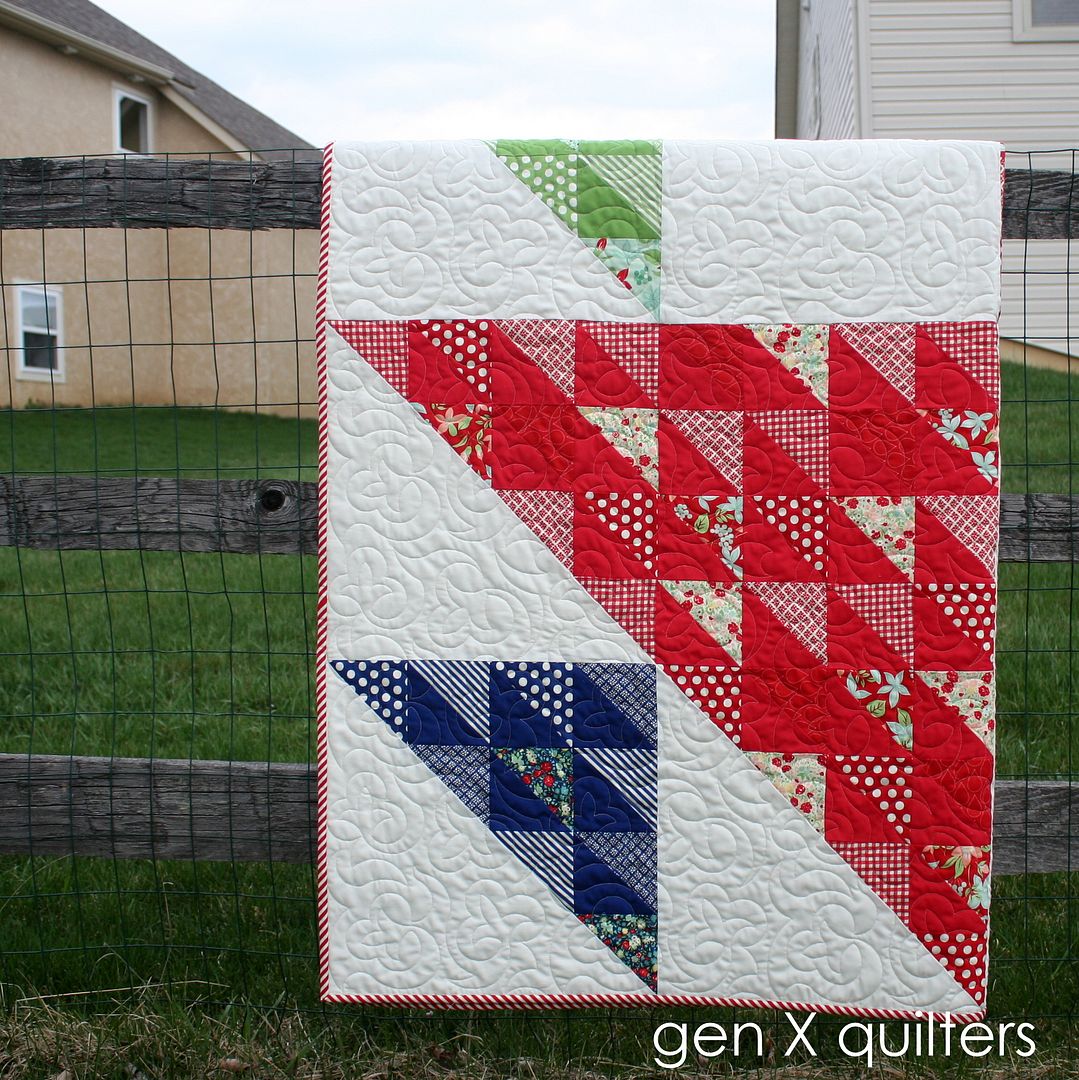 Funny story about this quilt. I was working on this quilt in January and February with the awful winter we had this past year. Michele Duffy, editor-in-chief of American Quilter and a wonderful person to work with, was asking me to take photos of this quilt outside for the issue. I was in a complete panic! In the two weeks I had to get the job done, we never crossed into positive digits in terms of the temperature outside. Not to mention we had several inches of snow on the ground - while I was supposed to get my quilt model to look "springy" for a May issue. With the subzero temps and swirling snow, I never made it outside with the quilt.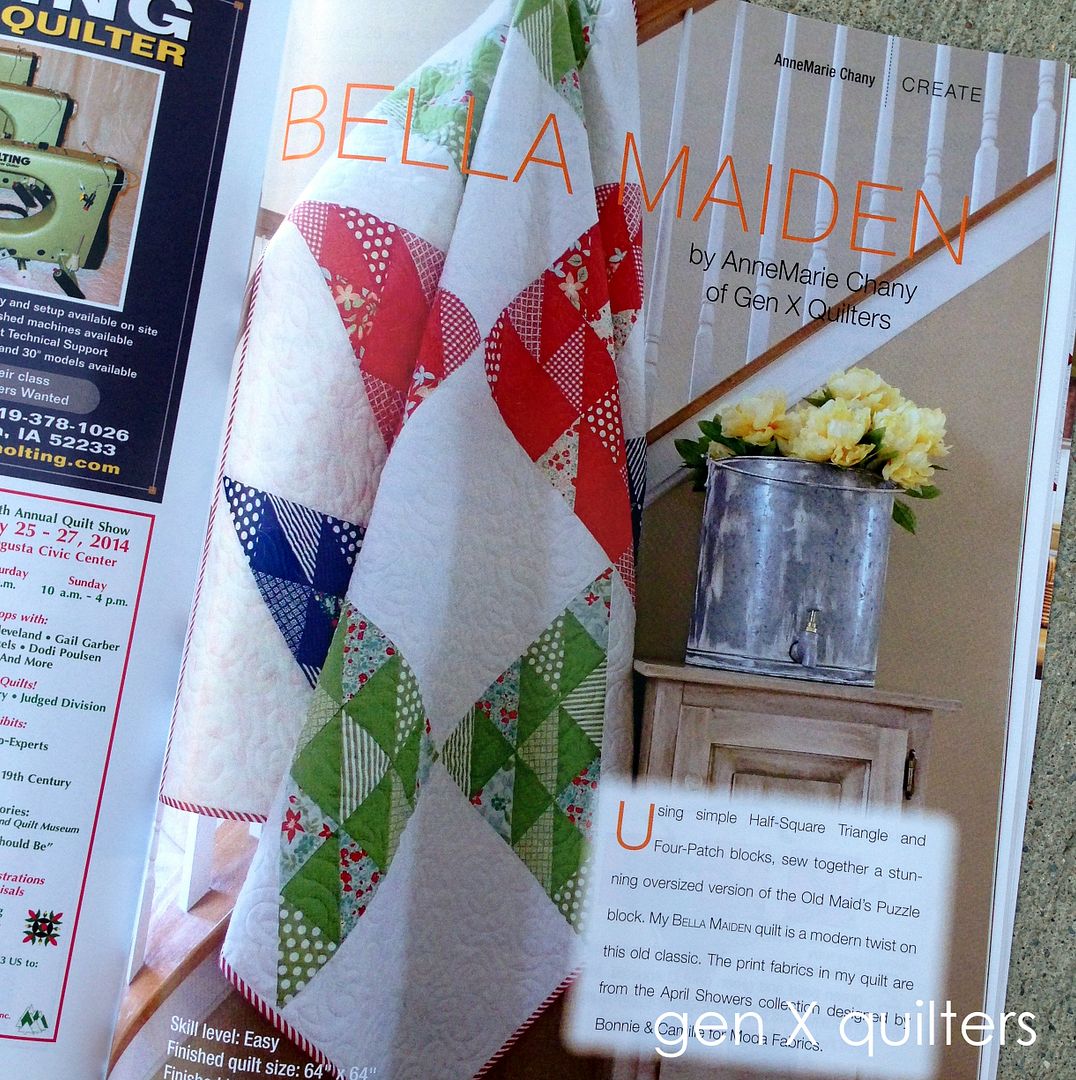 Instead I tried my best to get shots indoors in my home. The pictures used for this quilt are in my home. My own home!!! On the pages of a magazine! How strange does that feel to see your own home looking all Martha Stewart in the pages of a magazine. :) It has that same strange feeling as when you clean your house immaculately for the realtor to come take photos when selling your house. It almost doesn't look recognizable since there are no legos or nerf guns on the floor.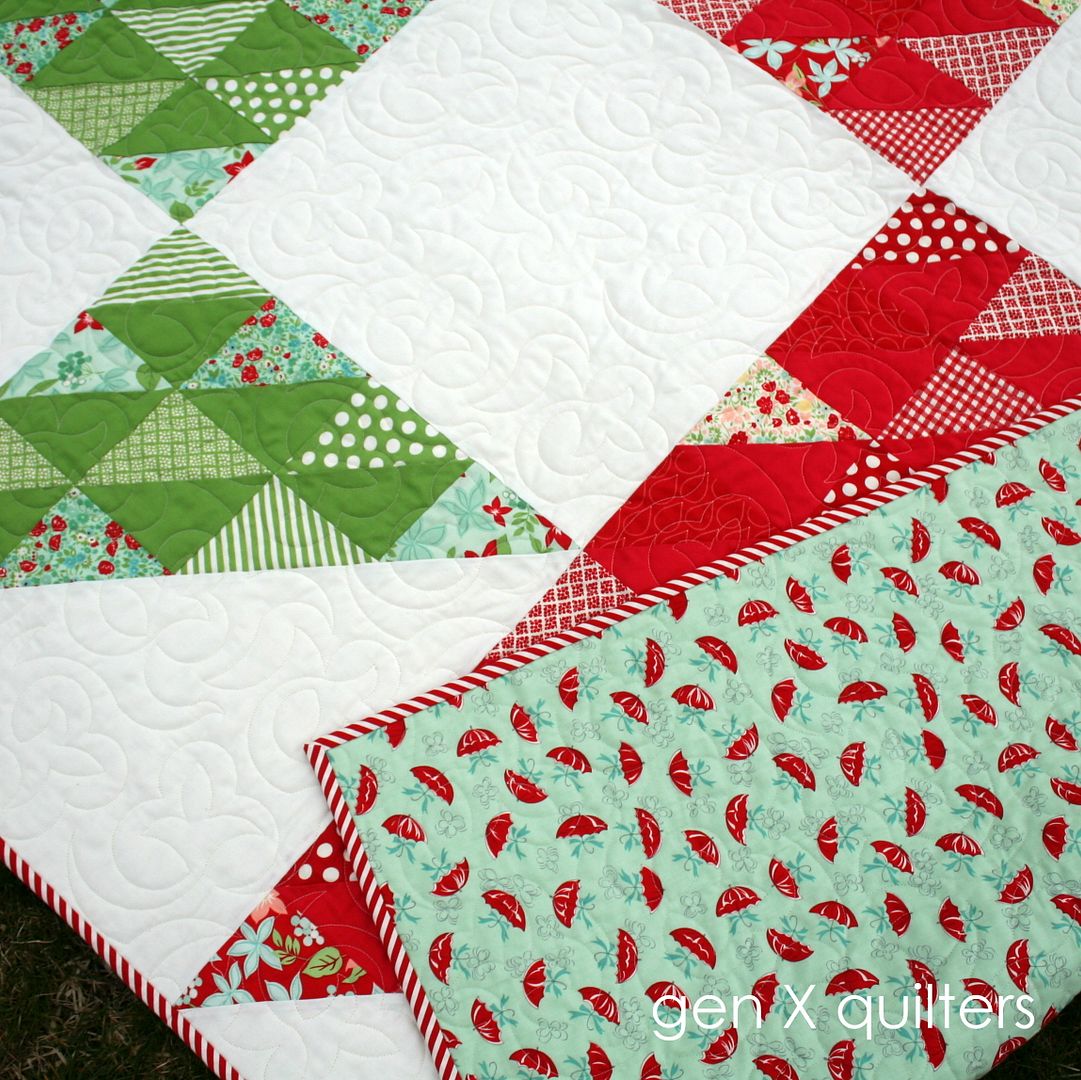 Overall, I love this quilt. It was easy to put together and is quite stunning. If you are interested in making Bella Maiden, pick up a copy of
American Quilter May 2014
. This pattern takes and Old Maid and turns her into a beautiful maiden. :)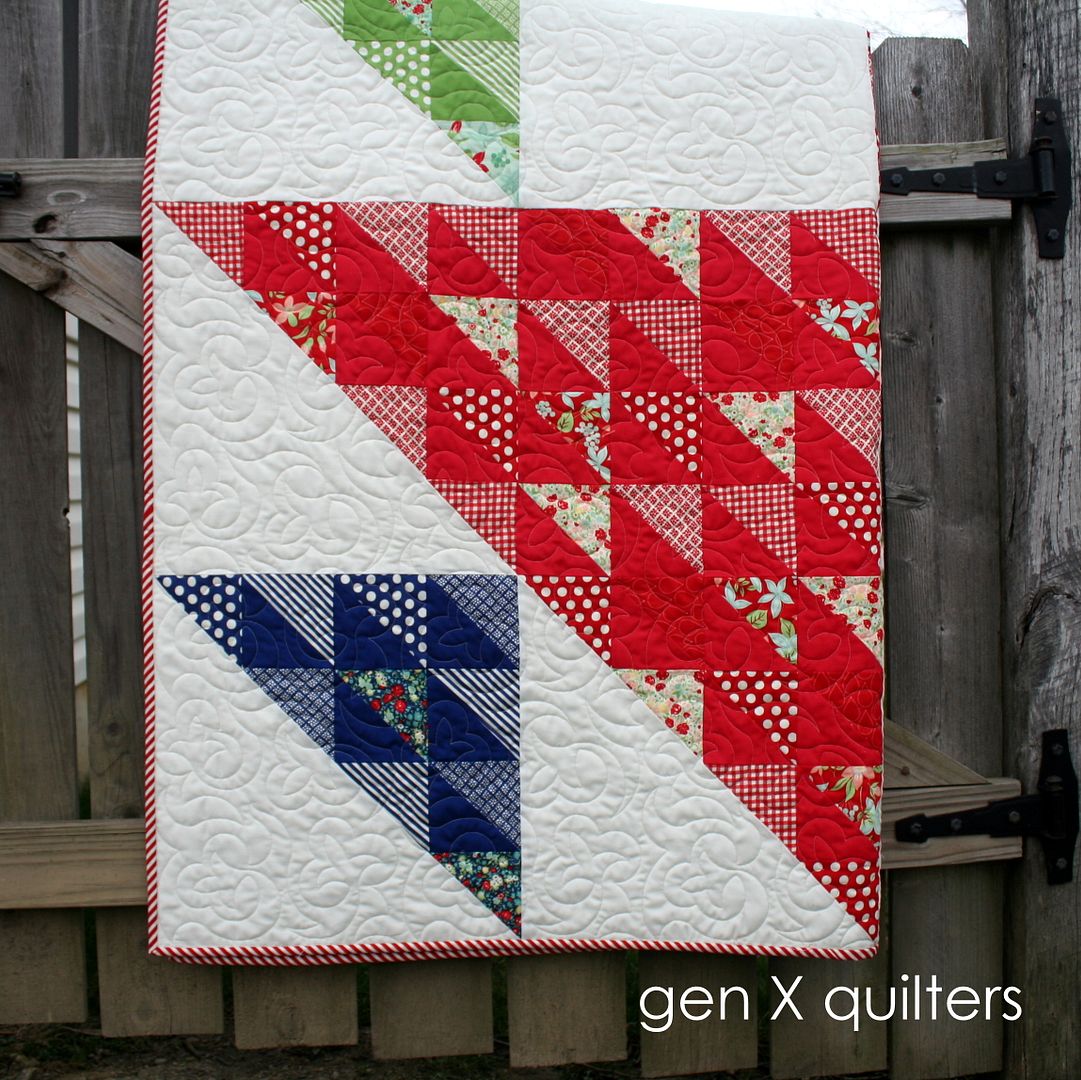 Quilt Stats.
Name: Bella Maiden Quilt Pattern
Size: 64" x 64"
Design: by AnneMarie Chany
Fabric: April Showers by Bonnie & Camille for Moda
Piecing: Me
Quilting: LAQ Beany of Quilty Pleasures
Pin It