Pin It
When I was asked to participate in
RJR's Supreme Solids
blog hop, I happily said yes - as I am always interested in trying out different solids for quilting. I had not tried
RJR's Supreme Solids
until now - and they are quite lovely to work with.
Here is a mini quilt I made to decorate my new sewing space using a cheery bundle of the Supreme Solids. I am calling it Origami Bloom.
This quilt very starkly contrasts the
other quilt
I have hanging in my sewing space. And I intentionally like it that way. I think this quilt shows a different side of my personality, perhaps one that is analytic, geometric and basic. I chose two shades of greens, oranges, blues, and purples. The two shades of each color are intended to be close to each other, and in the same tone. I wanted each petal of the bloom to look as if it were a piece of origami paper, bent and angular, with the lighter shade mimicking the backside of a continuous loop.
I gave this mini tight straight line quilting to add simple dimension to the quilt - and the bias navy stripe from Bonnie & Camille's April Showers to give the binding a PUNCH. I love it! And the little confetti ticker tape squares in the border make me smile too. :)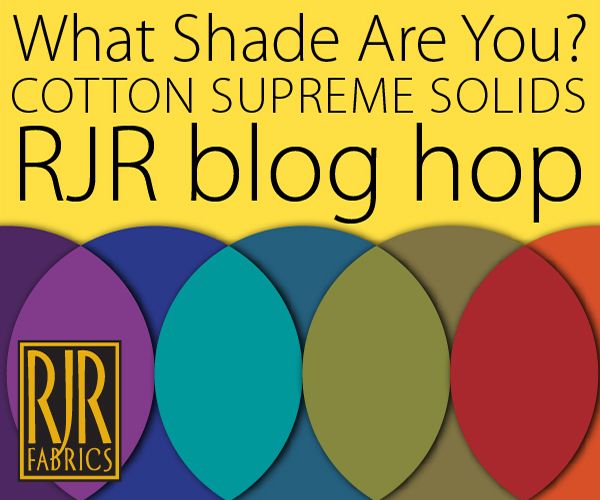 Thank you to RJR, who is giving away a bundle of the Supreme Solids I used for this project! Pink Castle Fabrics carries many of RJR's Solids
here
. Scroll to the end of the post to enter the giveaway.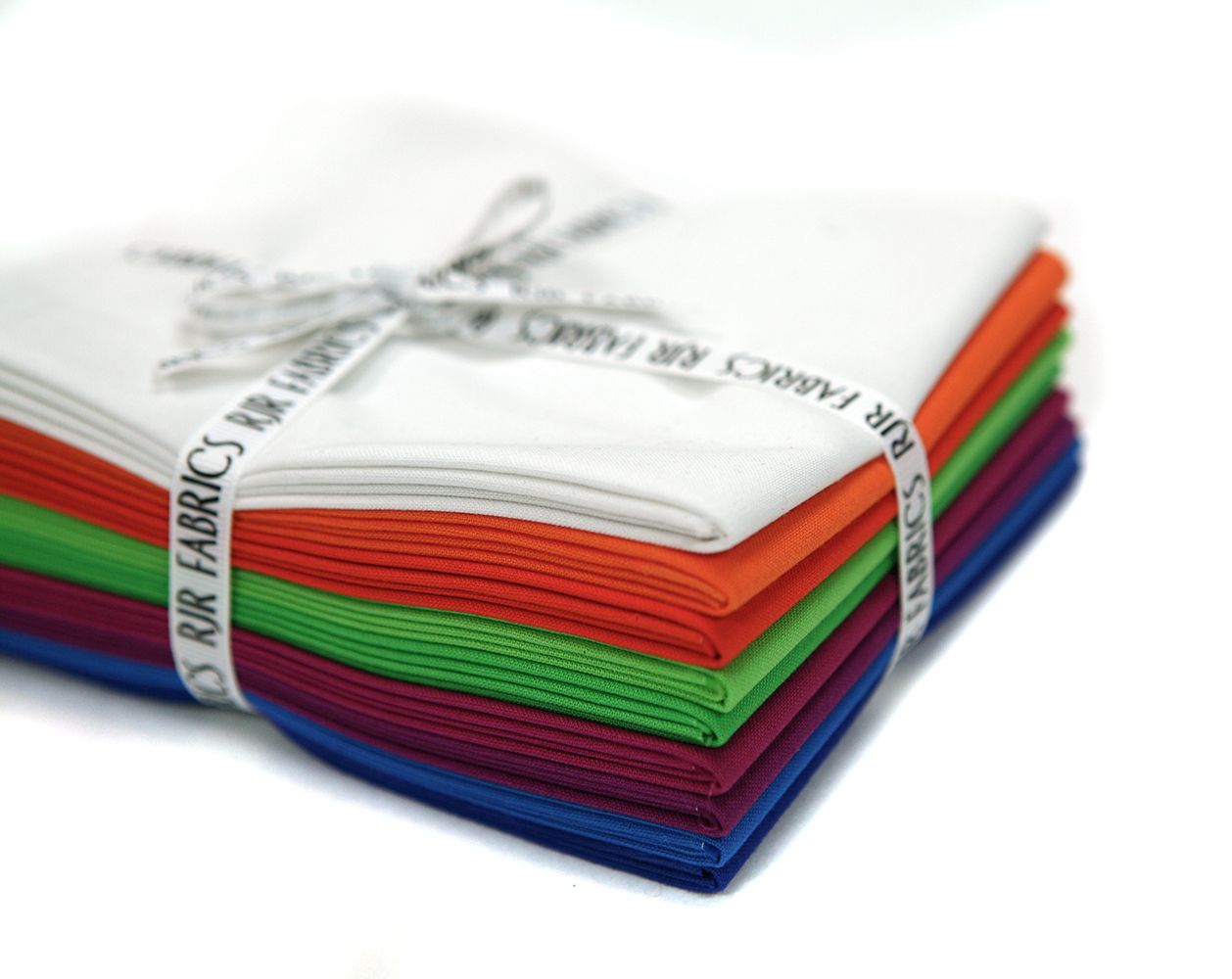 Quilt Stats.
Name: Origami Bloom
Size: 24" x 24"
Design: by AnneMarie Chany
Fabric: RJR Supreme Solids:
033 Optical White,
314 Oriole,
276 Tangerine Dream,
333 Bougainvillea,
331 Pink Orchid,
296 Electric Blue,
126 Royal Blue,
347 Grass is Always Greener,
346 Sour Apple, and Navy Stripe from April Shower's for Moda
Piecing: Me
Quilting: Me
Enter the giveaway below for your chance to win this cheery bundle.
a Rafflecopter giveaway
Pin It