Pin It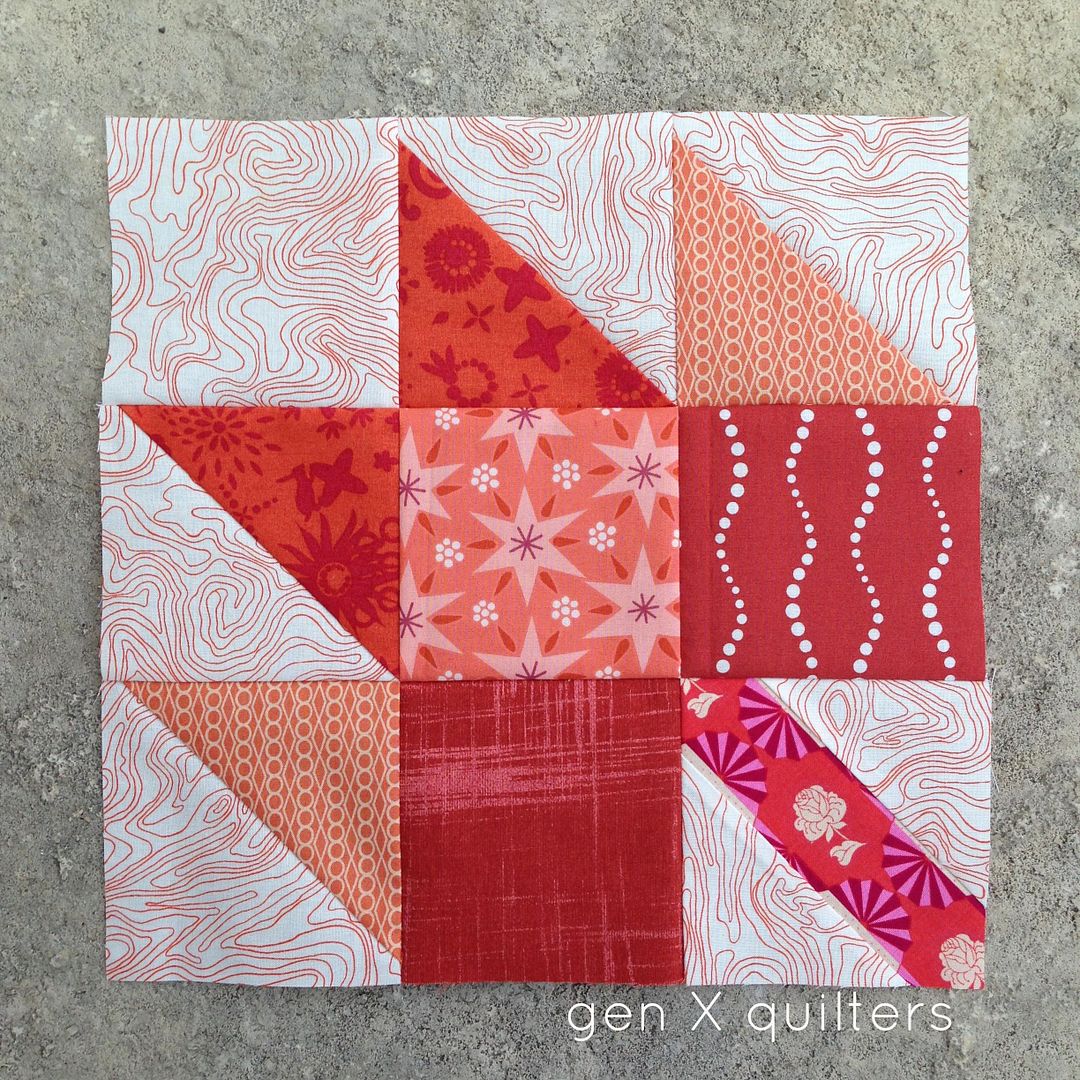 I've a few random bits to show you.... things I've been working on, but aren't necessarily my major projects. No matter how many hours are in the day, there just aren't enough to sew! Above is a bee block made for @babydoxie on Instagram. I am back in a bee again! I haven't been a part of one for a few years, and I've missed the connection with working collectively in a group. It's so much fun to work on bee blocks that challenge you to learn new things - and to see everyone's blocks together. They always end up so different. There is a new bee that started in the
Columbus MQG
- and this is the first block. The Modern Maple - tutorial
here
.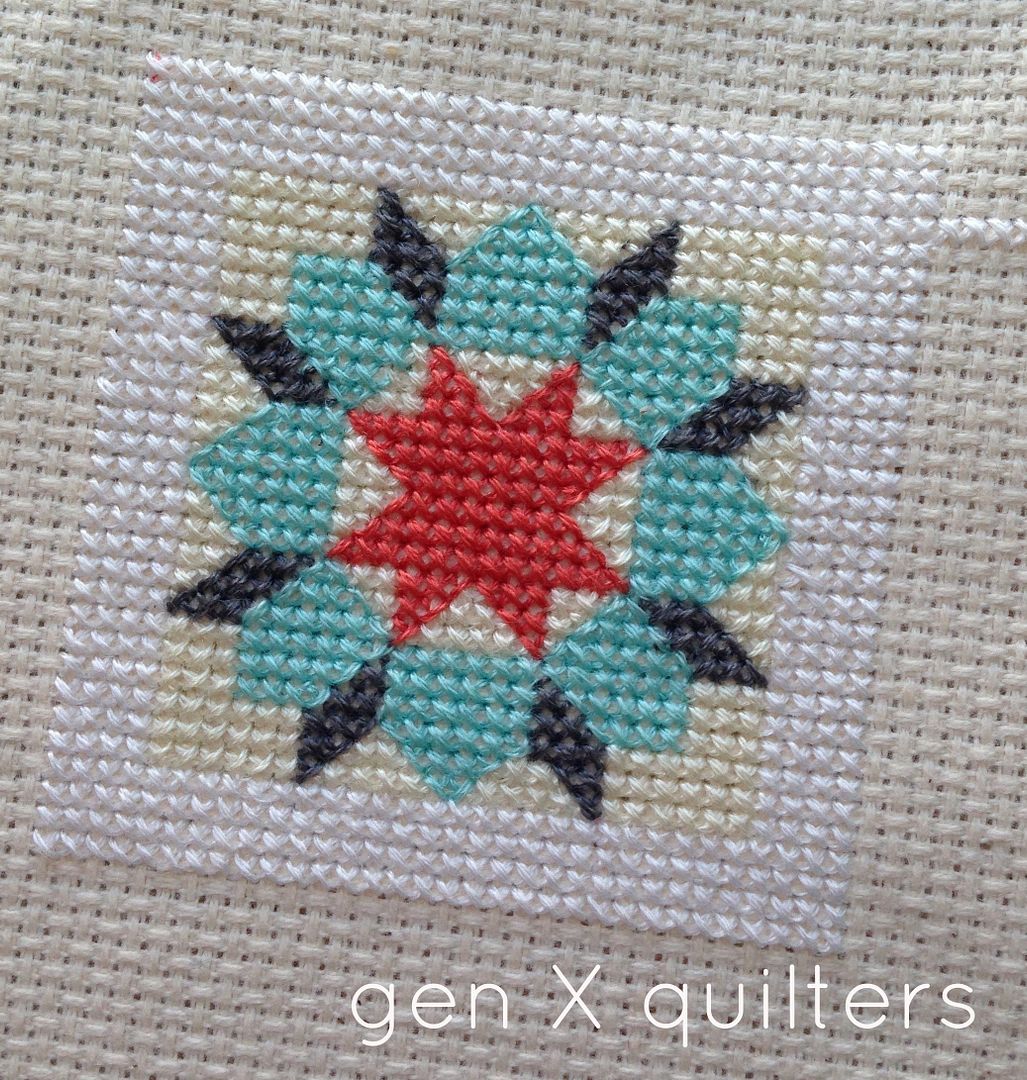 I'm a bit rusty at cross-stitch, but I've been busting my buns to try to keep up with the lovely x-stitch blocks in
Quilty Stitches
at LMS. I'm officially behind - block #4 was released yesterday. Nonetheless, I am enjoying working on these in the evening. Either I am slow or they are quite time consuming.
This second block (the Odd Fellow's Chain) is what inspired my
mini quilt
last week. It's funny how I can churn out a new mini, but cross-stitching the same thing takes me forever!
Pin It