Pin It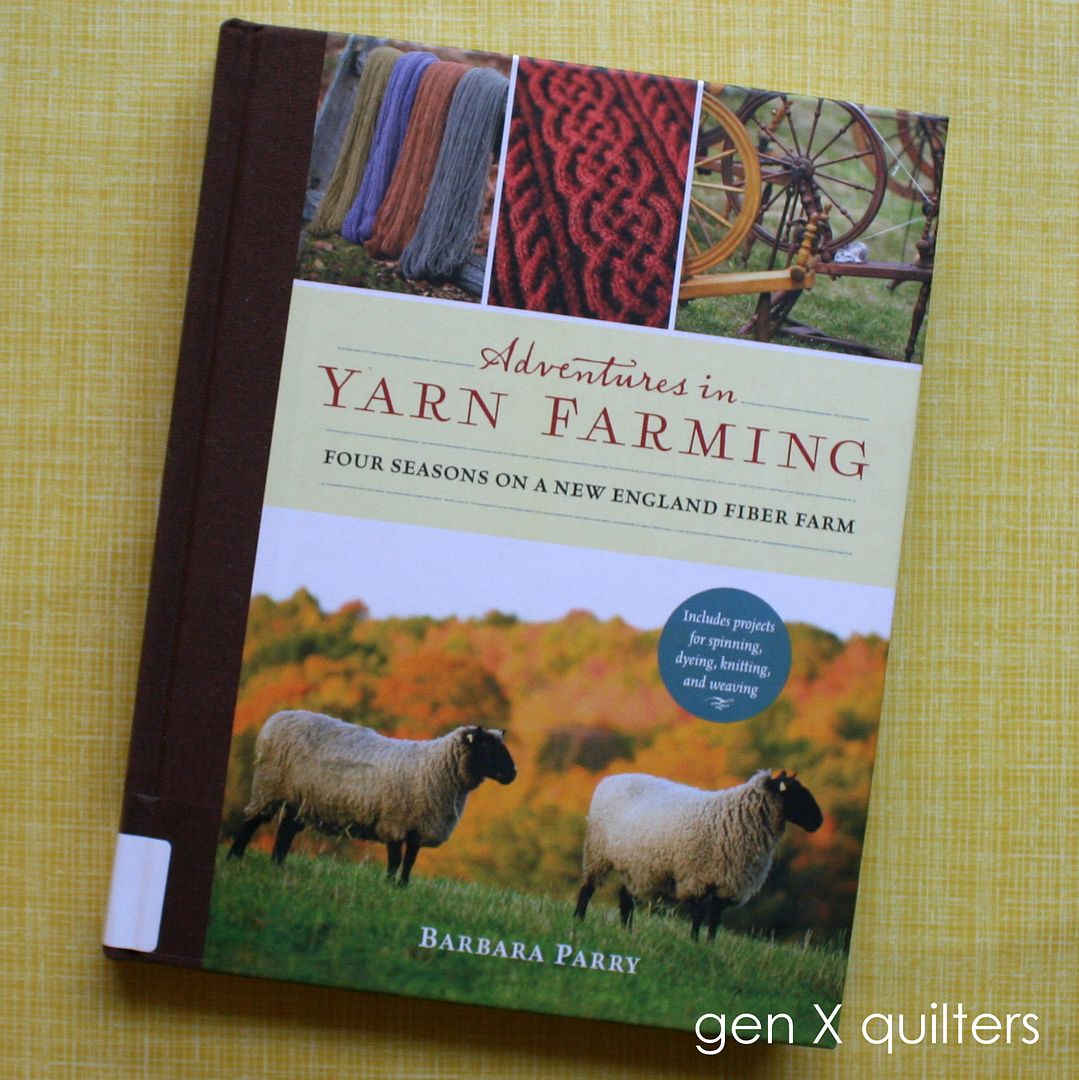 I'm always looking for crafty books I haven't noticed before at my local library. When I came across this book,
Adventures in Yarn Farming: Four Seasons on a New England Fiber Farm
, I could tell immediately this wasn't your ordinary knitting pattern book.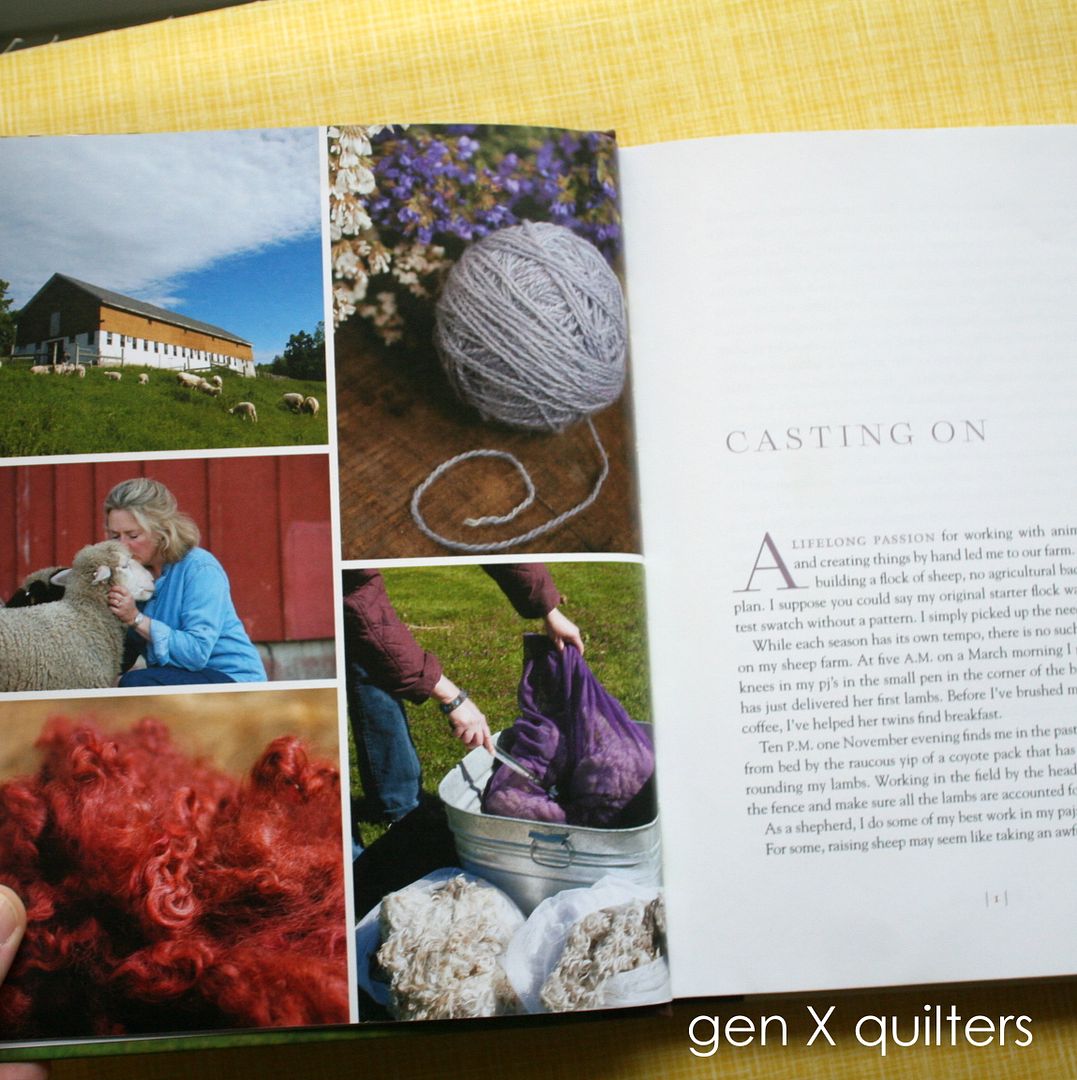 This book told by farmer, writer, weaver, spinner and teacher Barbara Parry, is a colorful journey into the changing seasons on her sheep farm. She explains the process by which she left teaching and turned a dairy farm into a sheep farm in the beautifully rural part of Massachusetts. Parry lives in the very towns that Denyse Schmidt names her fabric collections after. So as a DS fan, I was charmed by the mention of Mass. towns I know as prints from fabric collections.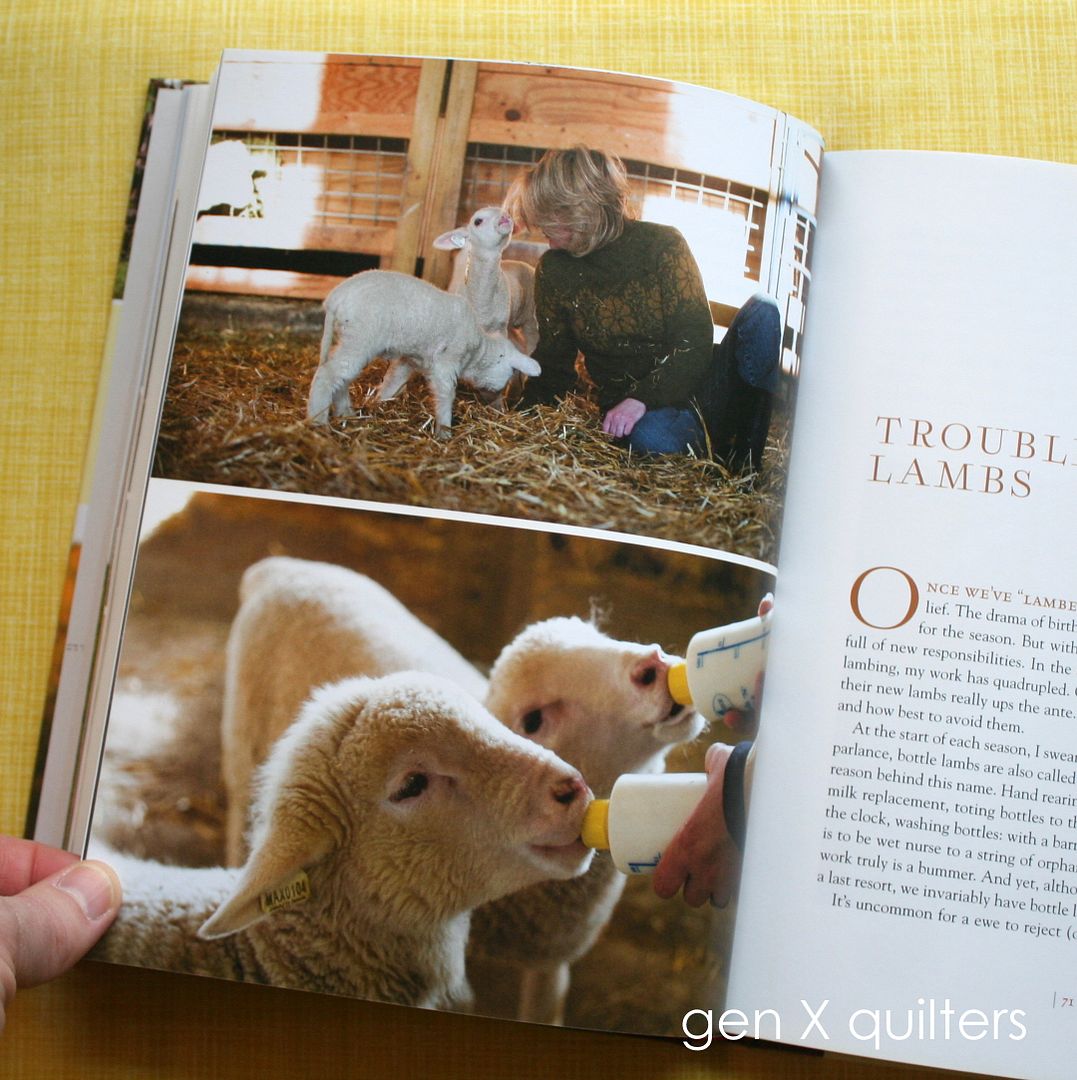 Parry's stunning photography and eloquent writing explain the charm of farming while also emphasizing the hard work that goes into caring for her flock of sheep day after day. Each season brings about new challenges - and each year the challenges are different as her flock changes and the weather flexes it's power.
As a city girl, it was fascinating for me to learn about shearing sheep, lambing and caring for newborn sheep (just like having a newborn baby!), hay harvest, living off the land, the fiber mill, dying yarn, mating season, and wool festivals. As I was once a knitter, this book definitely made me want to support small local fiber farms. It is something one definitely does for passion.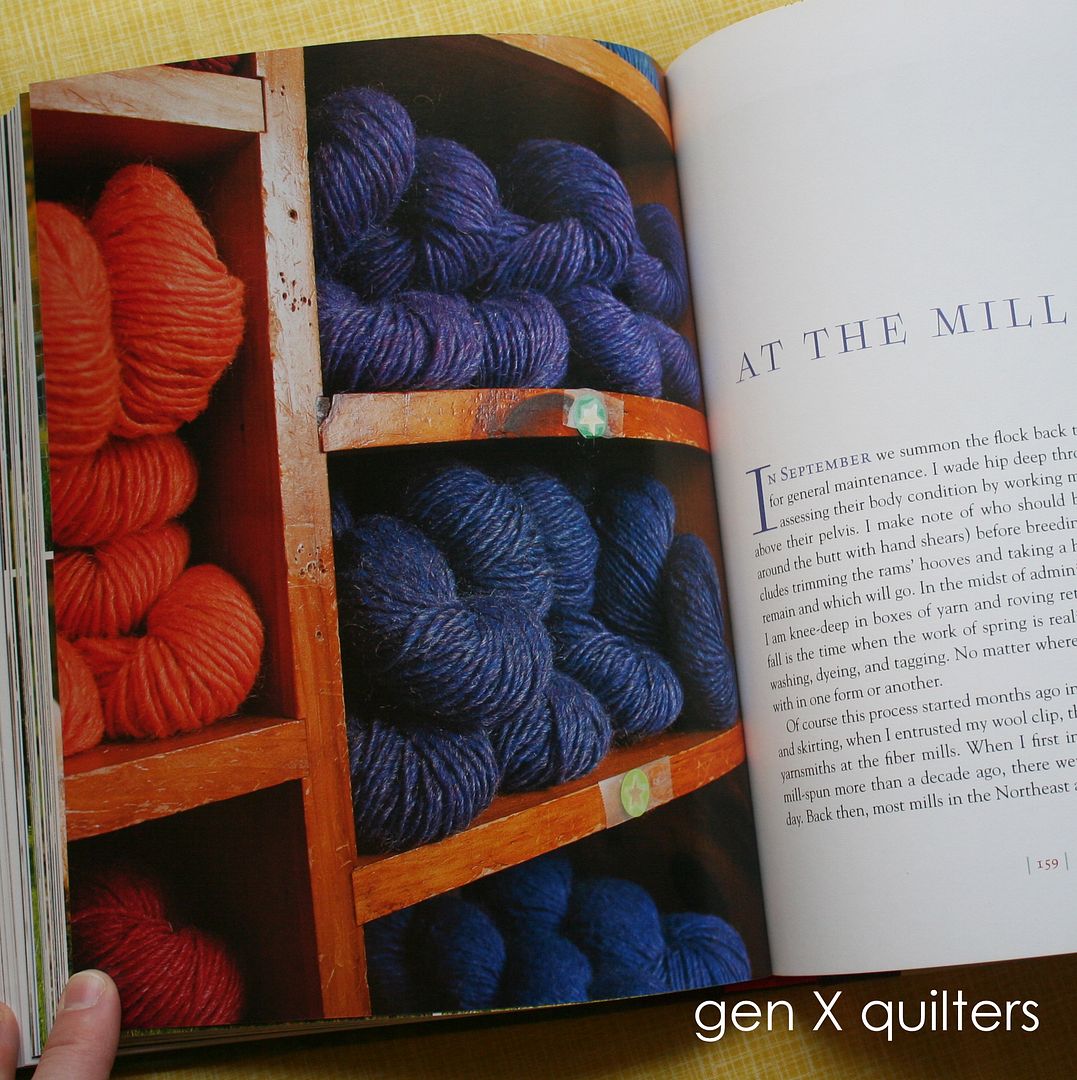 I enjoyed this read as a departure from the hustle and bustle of my daily life. Parry's writing and explanation of an age old craft make you appreciate lusciously soft yarns. I loved reading the stories with the patterns and recipes sprinkled in. Now where's my needles!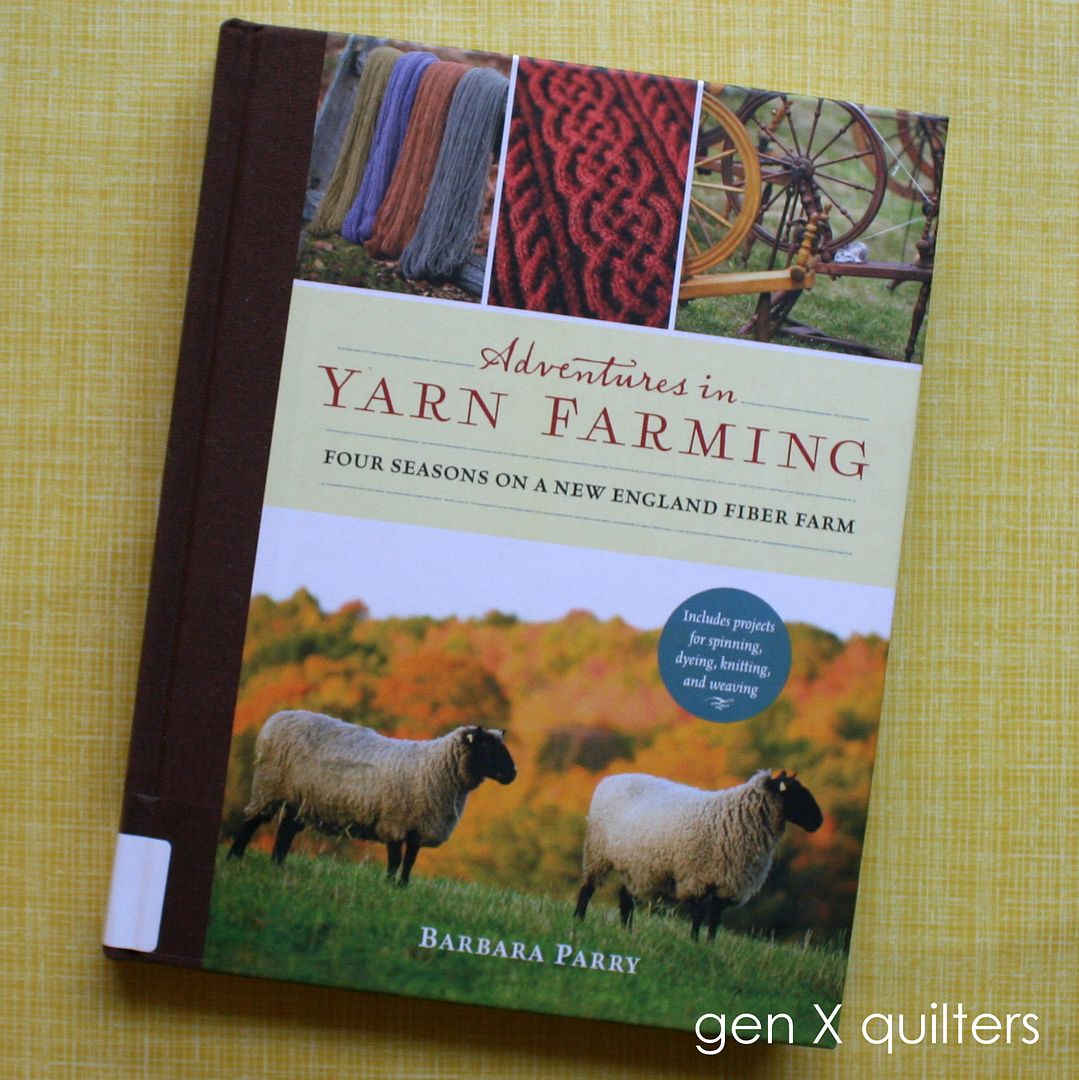 Adventures in Yarn Farming is available
here
or look for a copy at your library. :)
Pin It