Pin It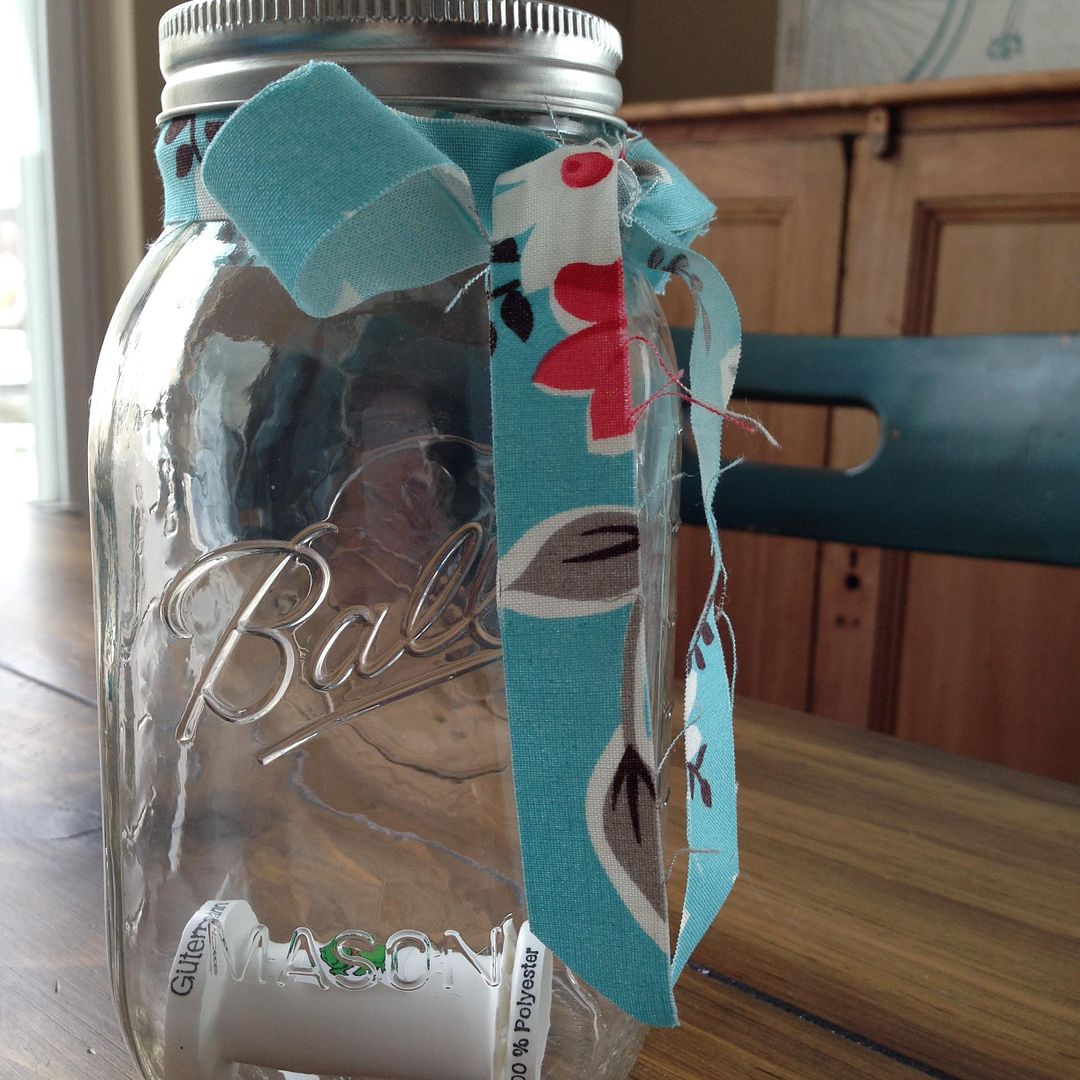 My friend Angie of
Doe Street Fabrics
sent me an email saying this is a
great idea
. Only days before we had been discussing buying a case of white thread, because we're always running out to Joann's to buy one or two white thread spools at a time.
This year I'm going to save my spools to figure out exactly how much thread I go through.
I'm labeling the white spools with a sticker. Here's the first one. :)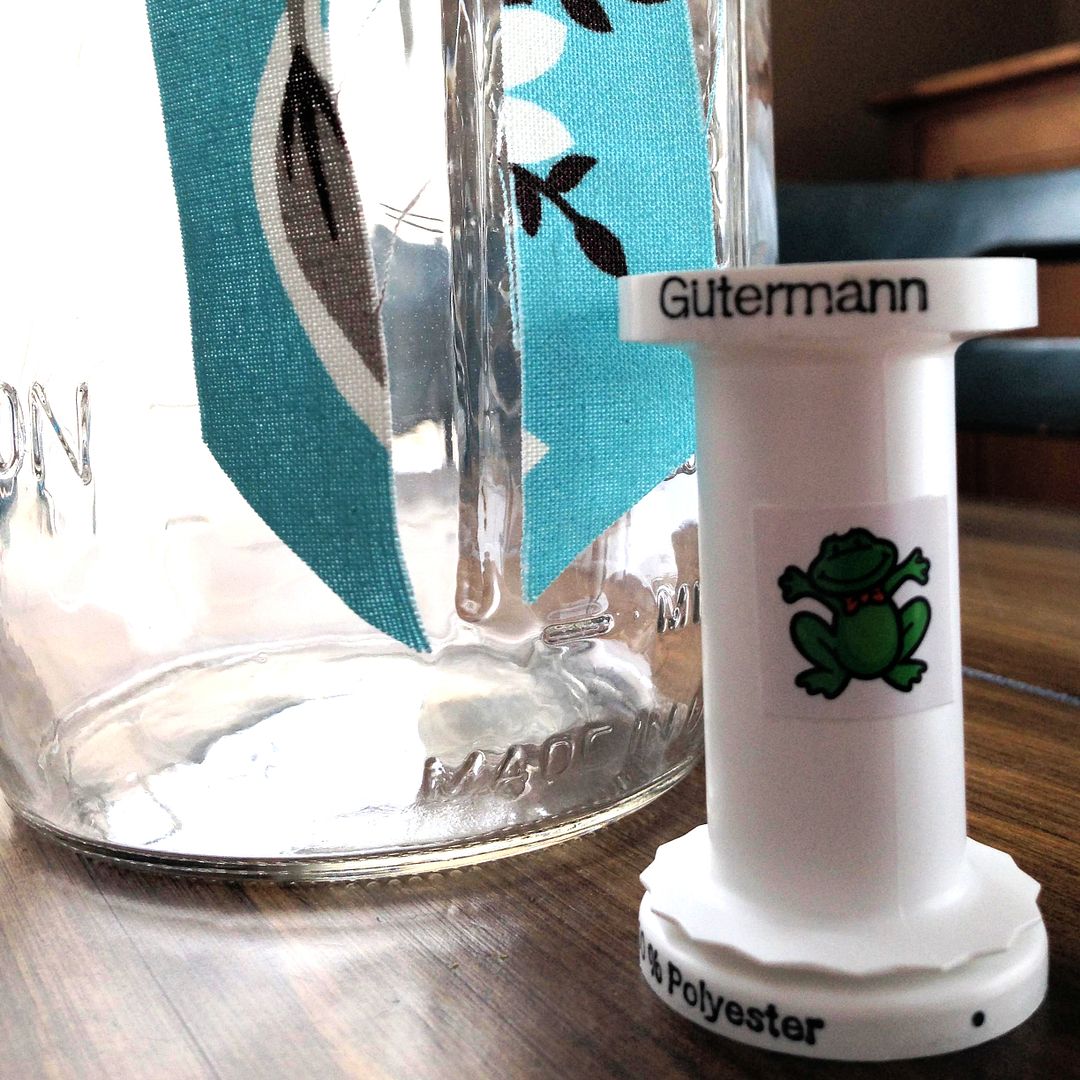 Hopefully this will help me decide to buy lots of thread at a deep sale to avoid all those trips just for thread.
Pin It