Pin It
My latest finish is a mini! I'm into mini quilts lately.... I've got a new sewing studio to decorate and, of course, that calls for me to make a bunch of new ones, right? This mini is the first one completed that I plan to hang in my new space.
I was cross-stitching this same block, for
Little Miss Shabby's Quilty Stitches
project, and fell in love with it. How had I not made this quilt block before? It's called Odd Fellow's Chain.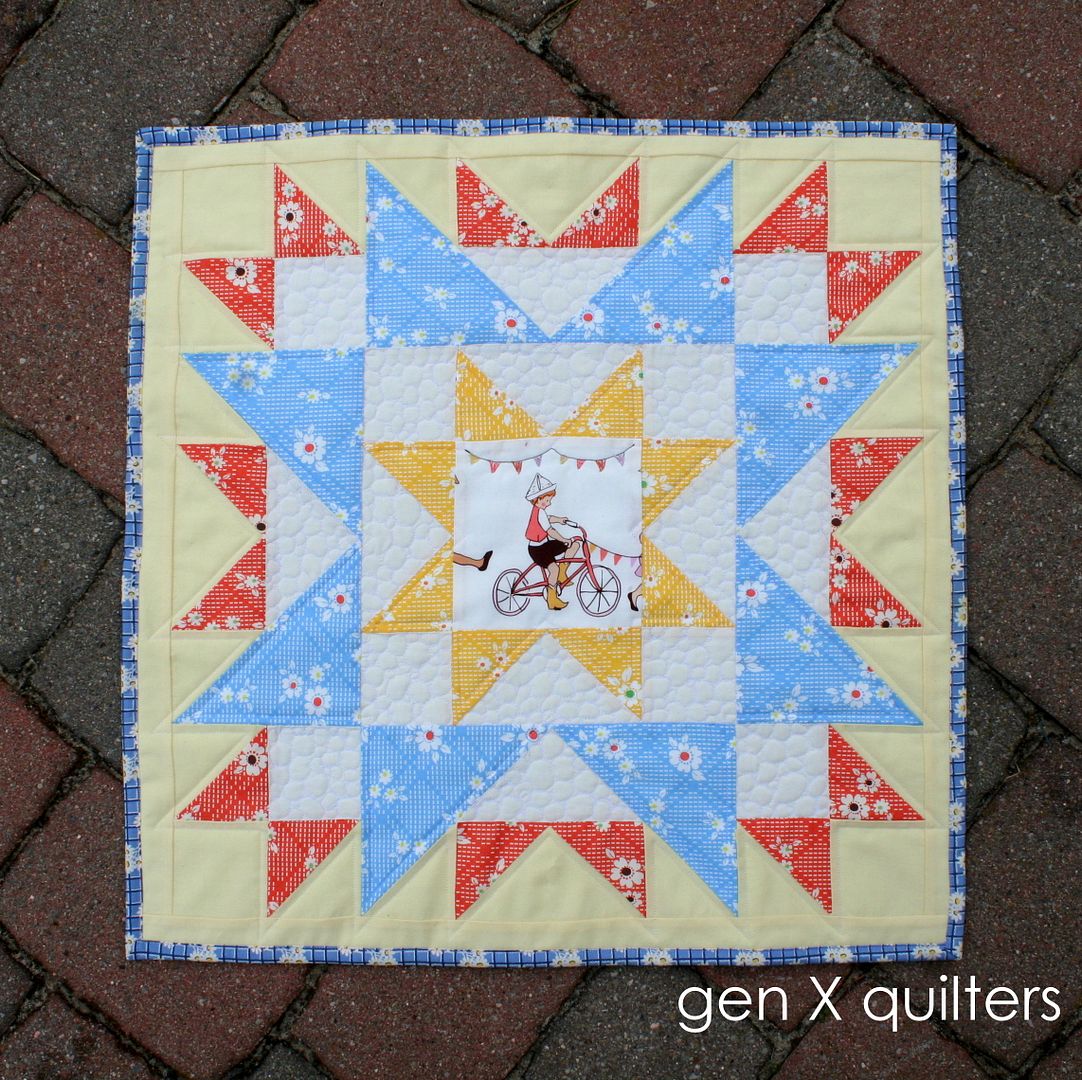 First, I decided that instead of leaving the center square of the smallest star plain, I wanted a fussy cut. I found part of
Sarah Jane's
Children at Play panel that my mom had given me and thought the yellow and oranges of the little bicycle boy went perfectly with the
Crosshatch Floral prints
from Yuwa of Japan, available at
Sew Me A Song
.
Then I decided I would try my hand at free motion quilting some embellished details on the fussy cut square. I added two little swoops of bunting in the colors shown on the print. I still think I need some practice... this always looks adorable when I see others' work. It was fun to try something new.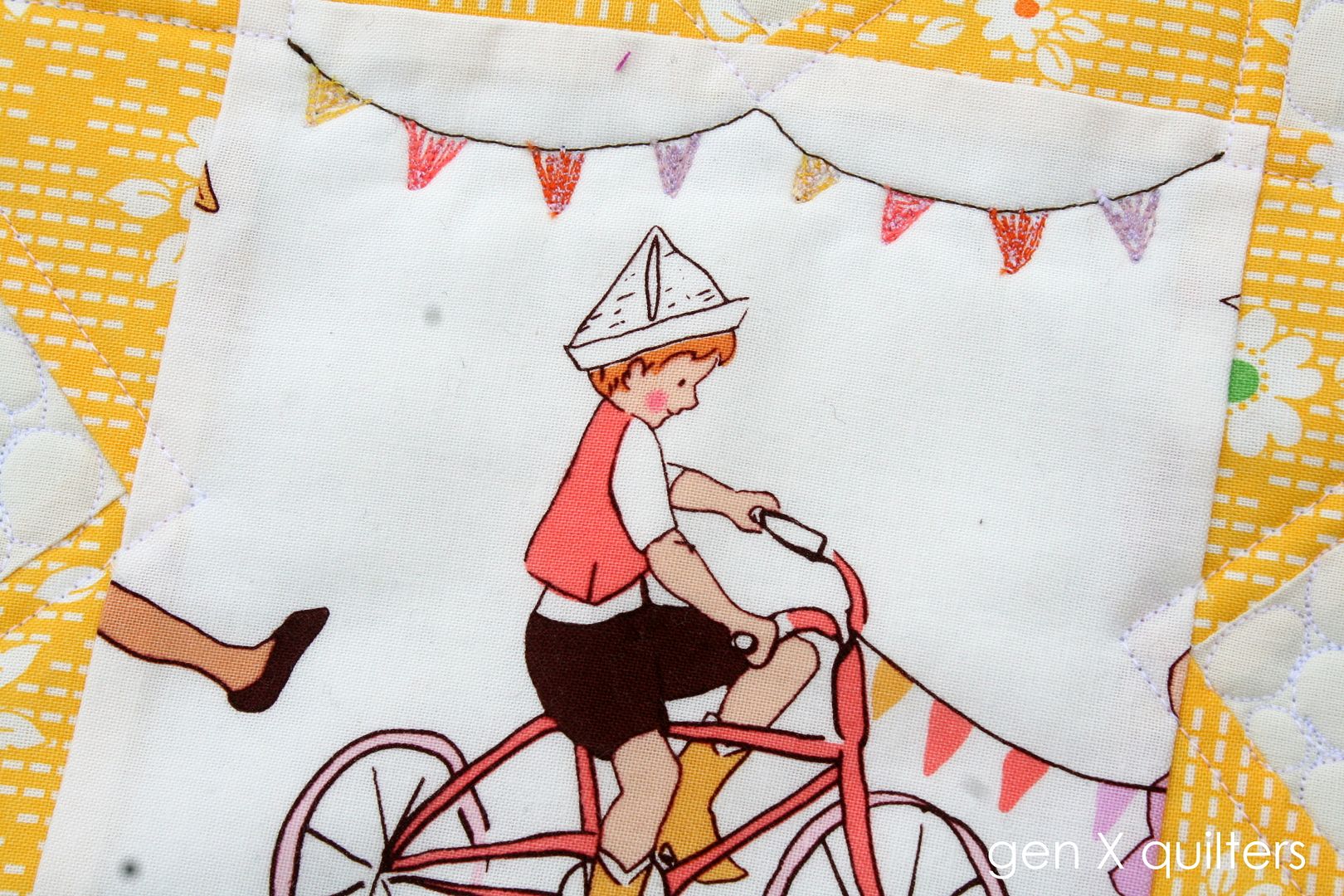 Part way through piecing this block, I realized why I hadn't sewn one before. To piece the sections with the blue star, I had to sew 3 different sets of triangles. Usually I can do ok with 1 or 2 sets. But piecing with that many sets, something is bound to end up a little off for me. I was able to square up the block with a little help from some Instagram friends urging me to pull the block into shape with a little pressing and starching. I got it - although it's not perfect.... :)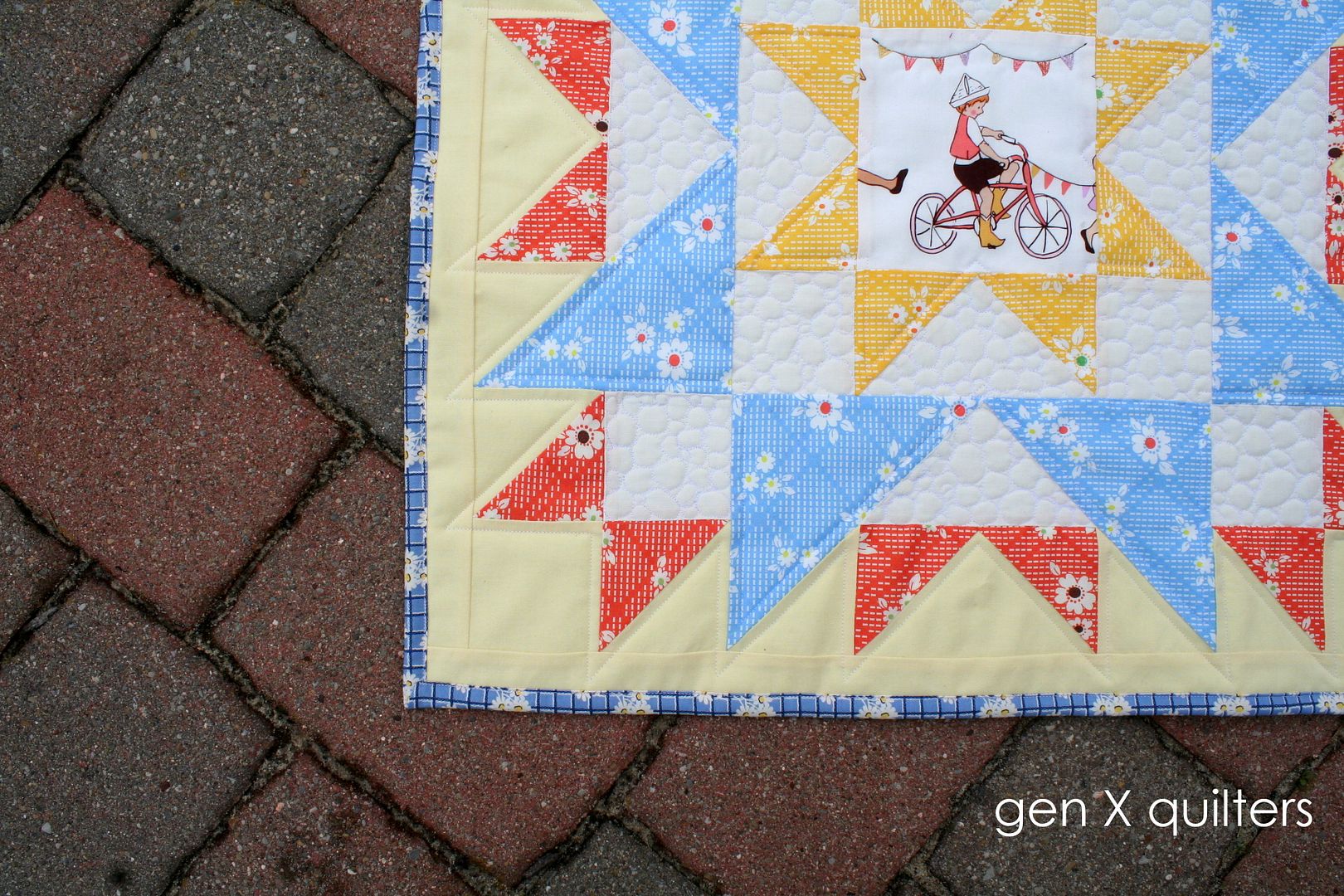 I can't wait to hang this little bicycle boy up in my sewing studio. The
Yuwa prints
combined with the soft white and yellow solids are very soothing to me. Makes me long for sunny spring...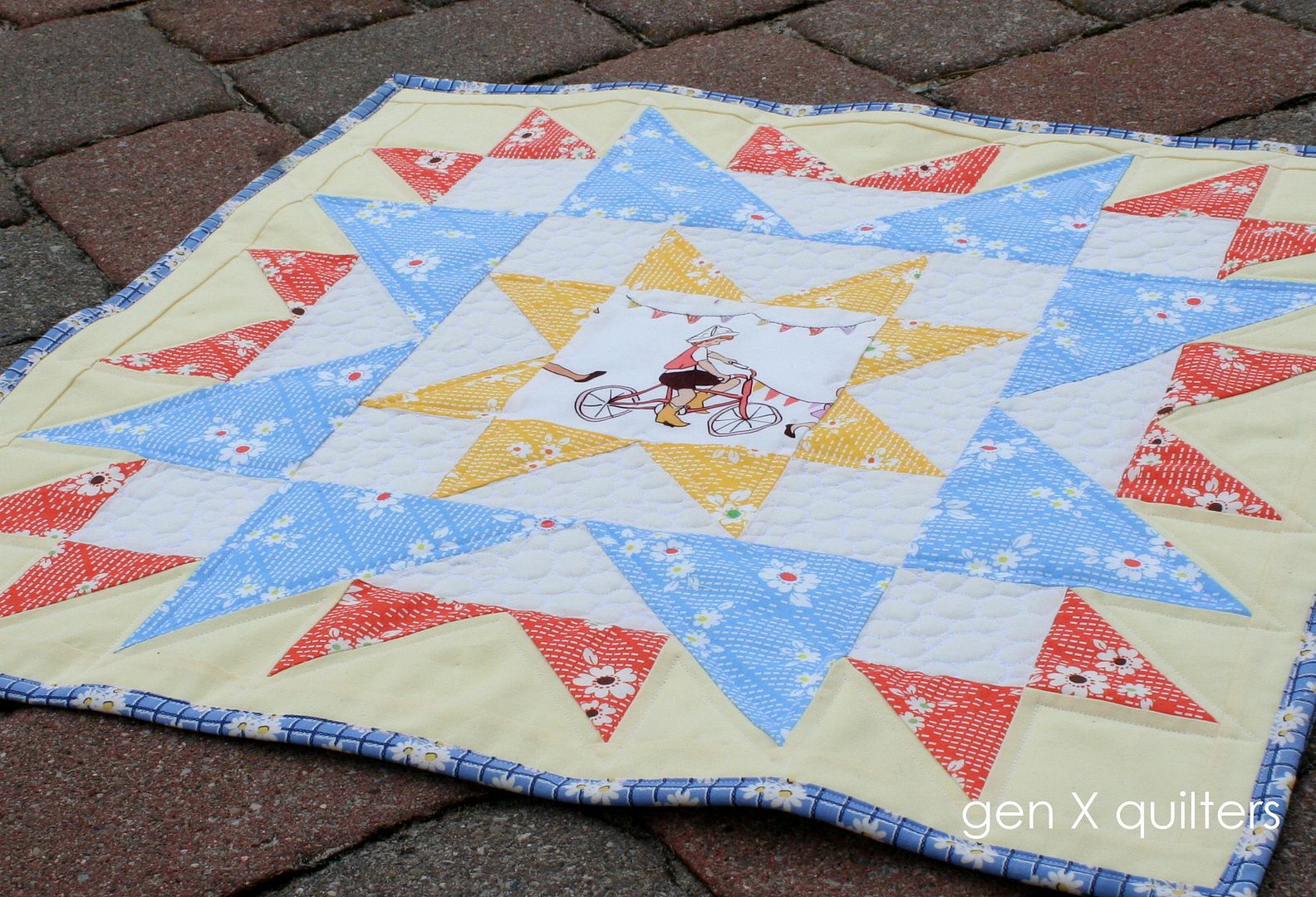 Quilt Stats.
Name: Odd Fellow's Chain Mini (I know, so original)
Size: 22 1/2" x 22 1/2"
Design: by AnneMarie Chany
Piecing: Me
Quilting: Me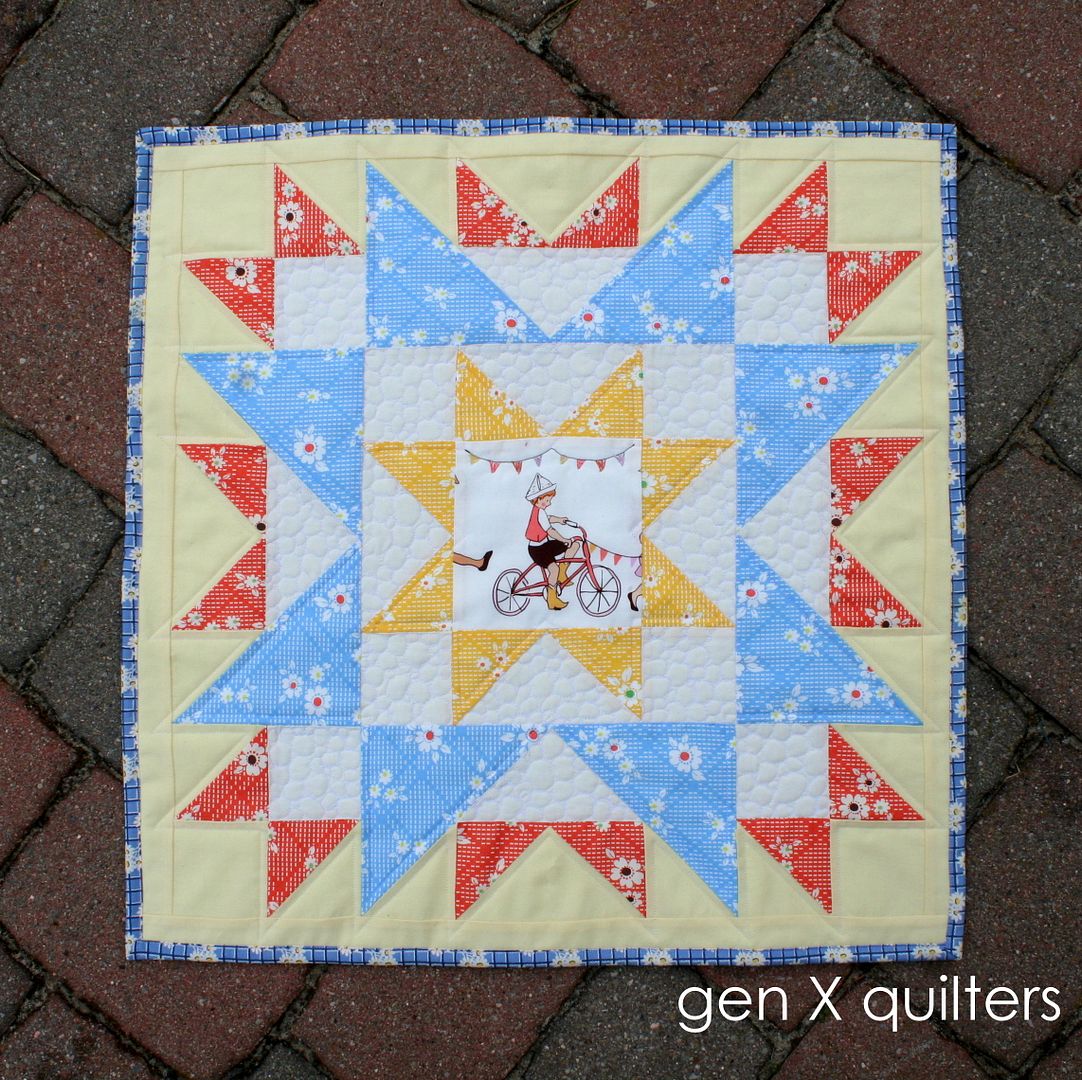 Would you love to sew with these gorgeous prints yourself? Becca of
Sew Me A Song
is giving away this fat quarter bundle of the Crosshatch Floral prints from Yuwa. Look - there's even a grey print too!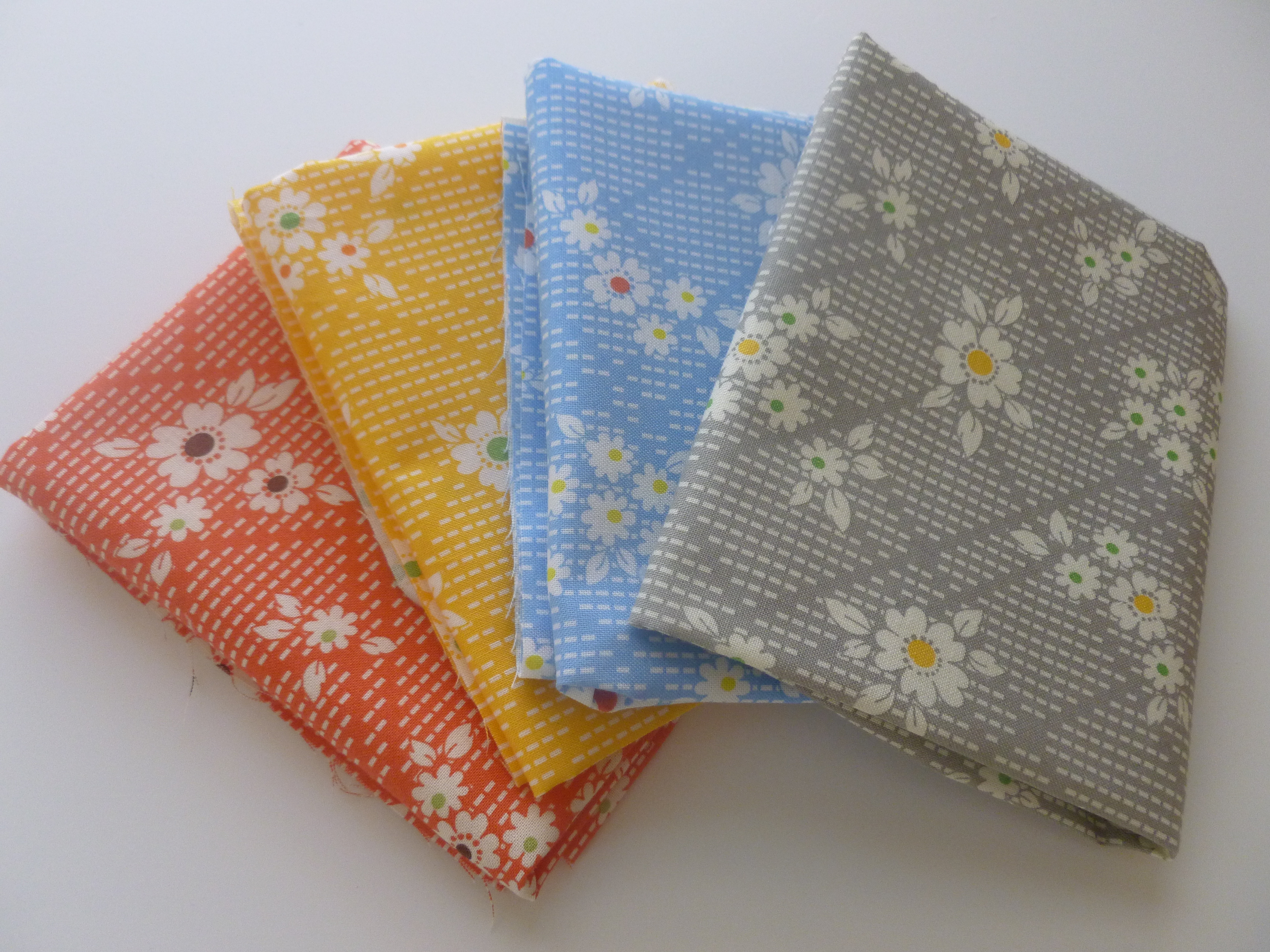 There are also some lovely coordinating stripes - see them
here
.
Enter the giveaway below for your chance to win this yummy bundle.
a Rafflecopter giveaway
Disclosure: Yuwa prints for my mini were provided by Sew Me A Song.
Pin It