Pin It
Today I am highlighting some of my favorites from the
Vice Versa Block of the Month Club
. We just kicked off the
BOM
in January and it has been exciting to see everyone's enthusiasm and color selections as they become the very first blocks for the quilt.
Making this mosaic was tough! There are SO many blocks to browse. I am really loving seeing the A and B blocks. The A Blocks are made to be the typical construction of the block - with the B Block being it's inverse. It's amazing how inverting the colors can change the personality of the same exact block. I've tried to highlight some of the varied fabrics being used by the group - some solids, prints, batiks, both modern and traditional. They all look so lovely!
P.S. If you'd like your photo to be included in the mosaic, it helps to upload both pics of the individual blocks and a shot of the pair together. I had some trouble using some of the shots with the pairs when the photo was up close.
Without further ado.....
Vice Versa BOM's January Inspiration Mosaic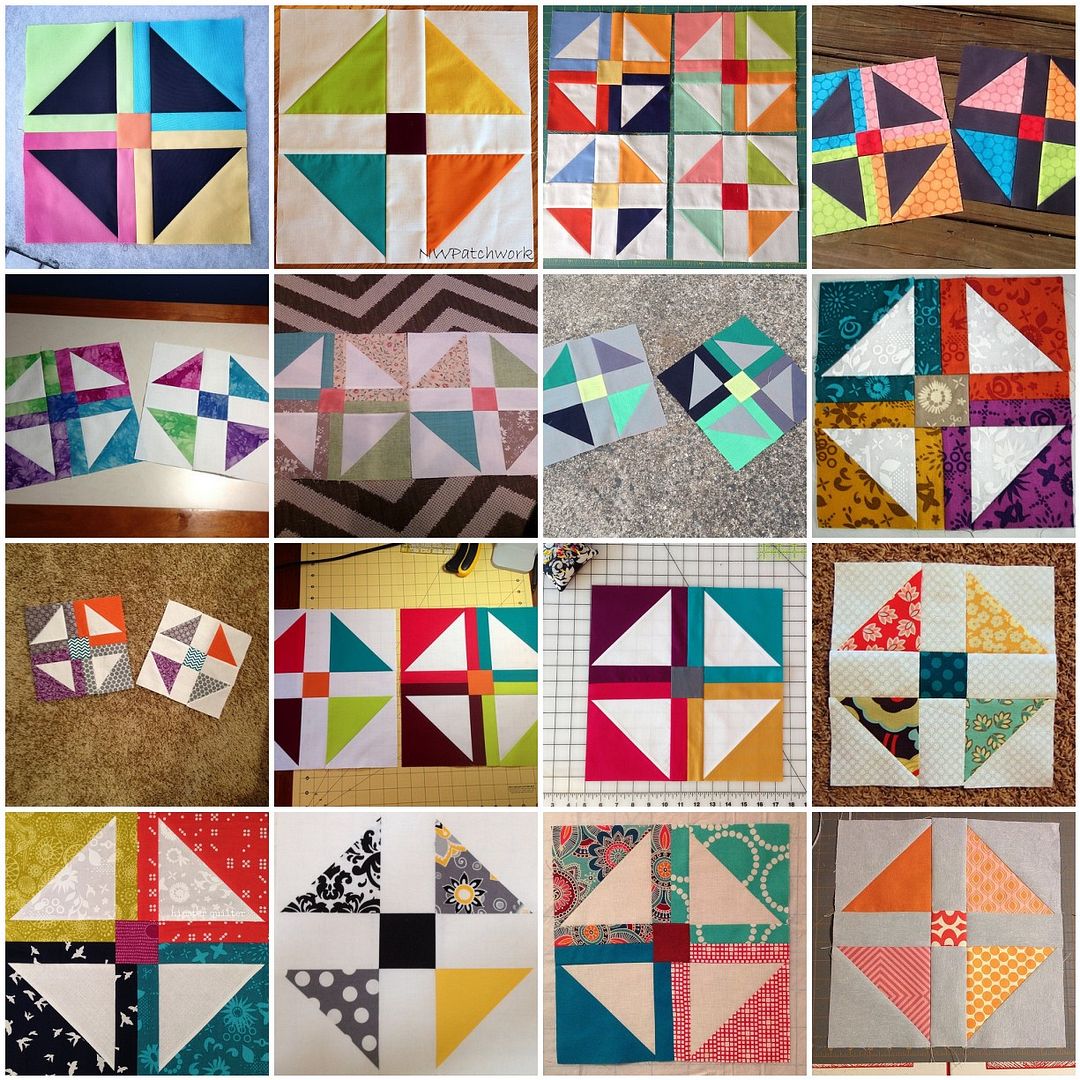 1.
Vice Versa BOM
, 2.
Vise Versa-January Block
, 3.
Vice Versa BOM-January
, 4.
image
, 5.
Vice versa BOM jan.
, 6.
0119141242
, 7.
Vice Versa BOM Shoofly blocks.
, 8.
Vice Versa 014_Fotor
, 9.
image
, 10.
Vice Versa BOM
, 11.
Vice Versa BOM - January!
, 12.
ViceVersaBOMJanTraditional
, 13.
January blocks #viceversabom
, 14.
Vice Versa BOM 1A 9"
, 15.
Vice Versa January Blocks
, 16.
Block one for #viceversabom @genxquilters #jennifermoonquilts #handmadegifts #quiltfabric #quilt #quilting #lunagalleries #handmadequiltscustomgifts #modernquilts
February's block will be available exactly one week from today, on February 7, 2014.
Sew with us
here
.
And join that flickr group to share with us! There are only about half of us in the group. I'd love to see your creations!
Pin It