Pin It
It's finally time for me to share a finish I am quite proud of! This quilt, called Gatekeeper, is an easy quilt with lots of spring in her step. Maybe we can pretend the cold temperatures don't exist wrapped up in this quilt. It's featured in
Fons & Porter's Easy Quilts, Spring 2014
issue, on newsstands now.
This quilt mimics the elegance of an Irish Chain with a little sass on the side to give it a light and modern feel. I love how the strips at the edges of the quilt extend out into the negative space.
For once, this truly IS an "easy" quilt. No triangles or other fussy pieces to play with. Nope, just simple squares and rectangles. This whole quilt breaks down into 3 basic blocks, which makes it simple to put together.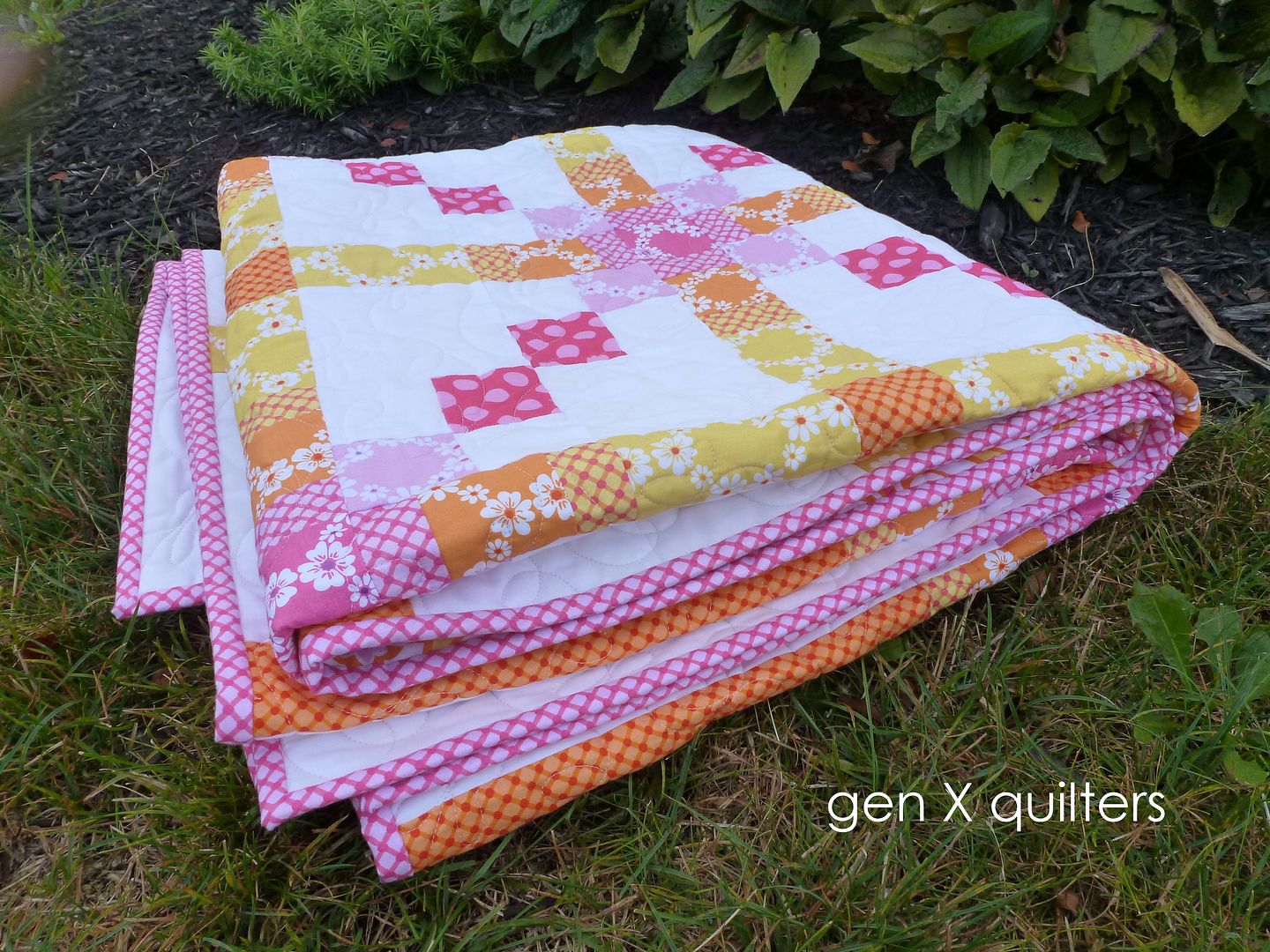 These colors come from Michael Miller's
Happy Tones
remind me of sherbet... they make me happy and hungry.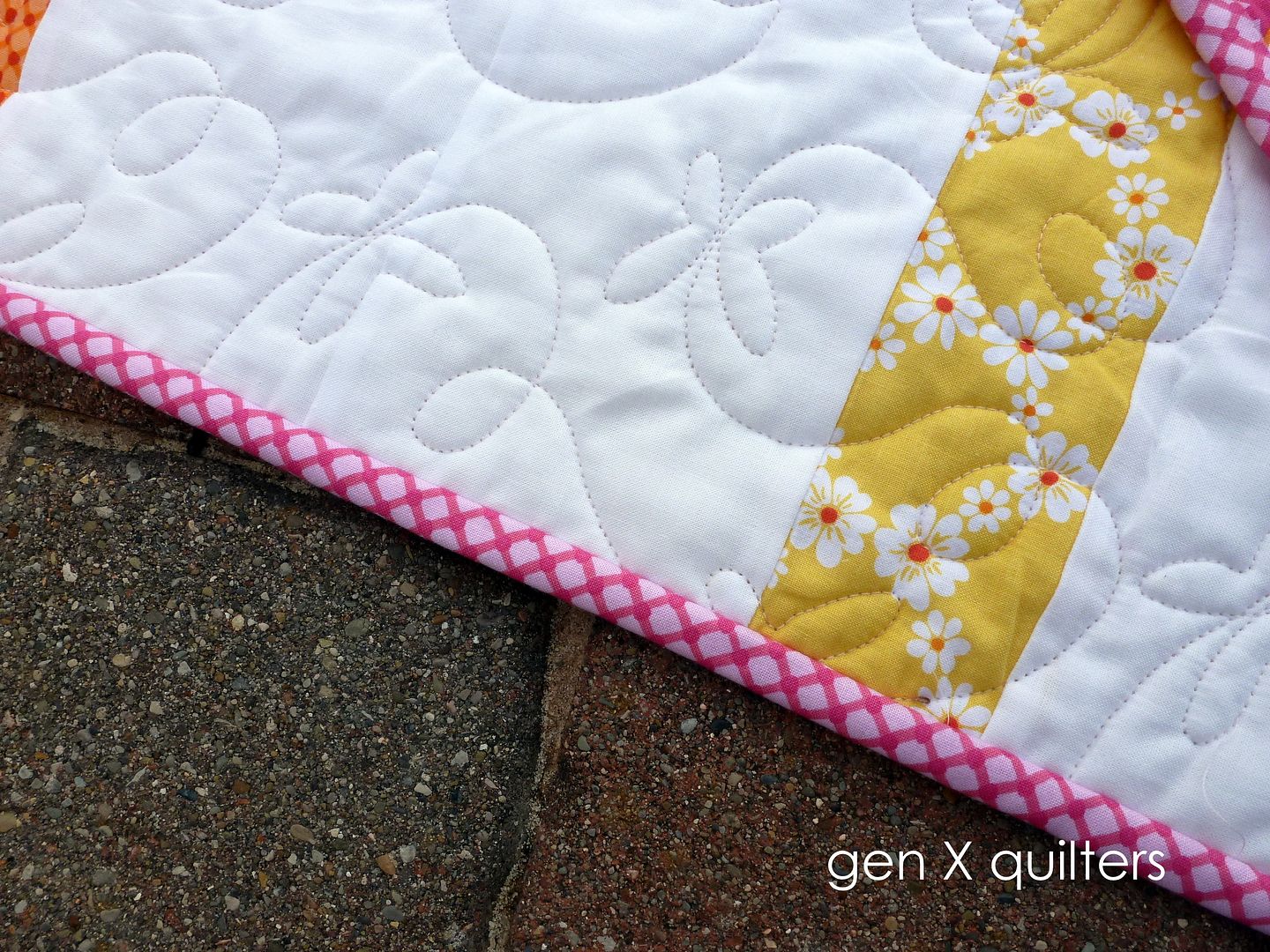 The little butterflys that scatter over the quilt top are too cute! I cannot take credit for those - I sent this quilt to my local longarm quilter,
Beany
. She always does such a wonderful job for me.
This quilt design reminds me of a garden gate and trellis. Spring flowers in full bloom. This quilt actually came to be just as I envisioned it in my mind. Design, colors and all. Sometimes when you submit designs to magazine editors, colorways or designs can change or be tweaked. My original design is extremely close to this - with the sherbet colors and all. I usually design all my quilts with solids first, so I can really visualize the blocks and secondary patterns within a quilt. After those are apparent, I go about choosing fabrics, and often the colorway changes by publication. Not this time!
And how appropriate.... here is Gatekeeper seated on a gate. :)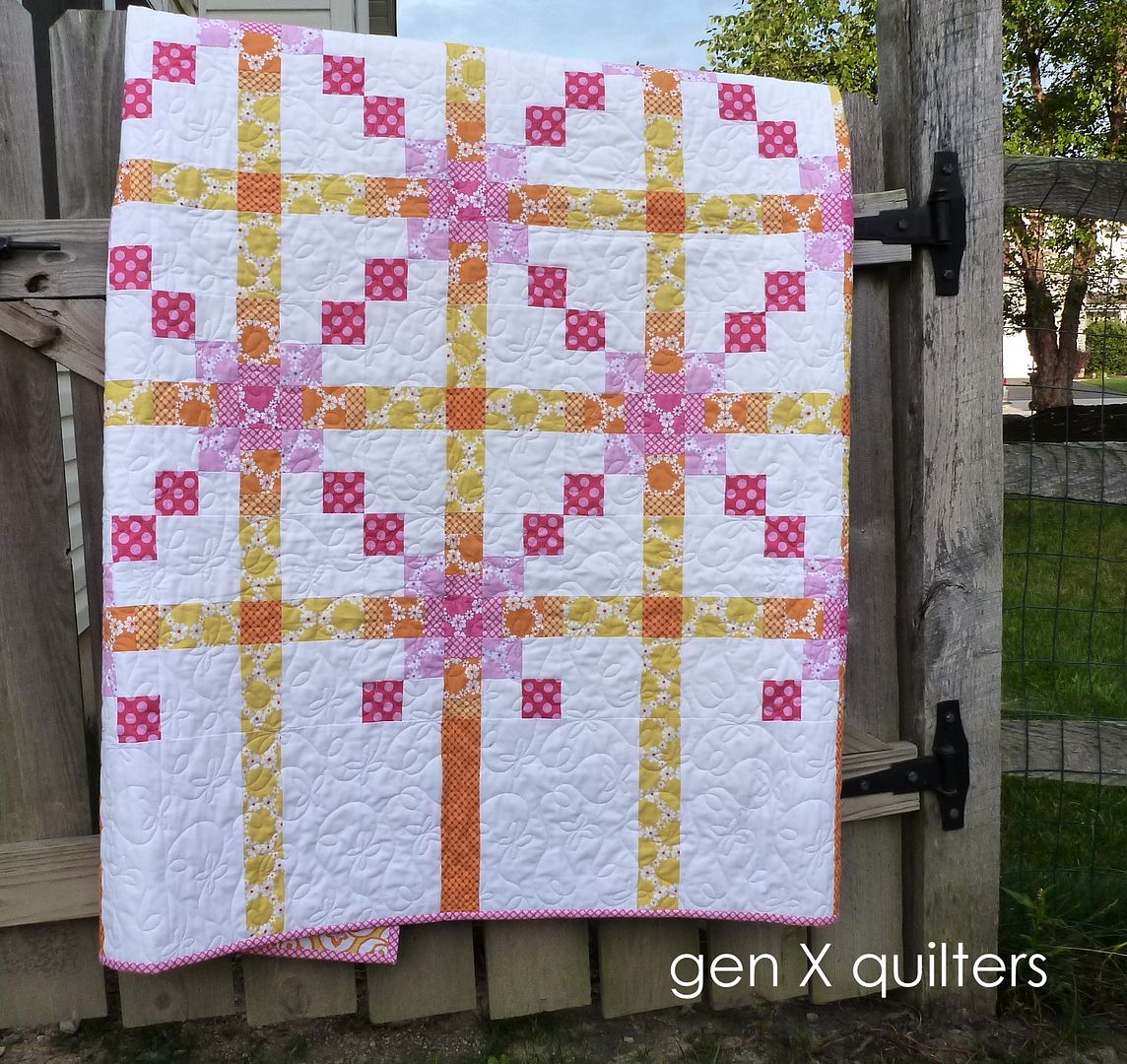 F&P has
kits
available for this quilt of you're interested! Love these sweet colors. They seem perfect for any girl.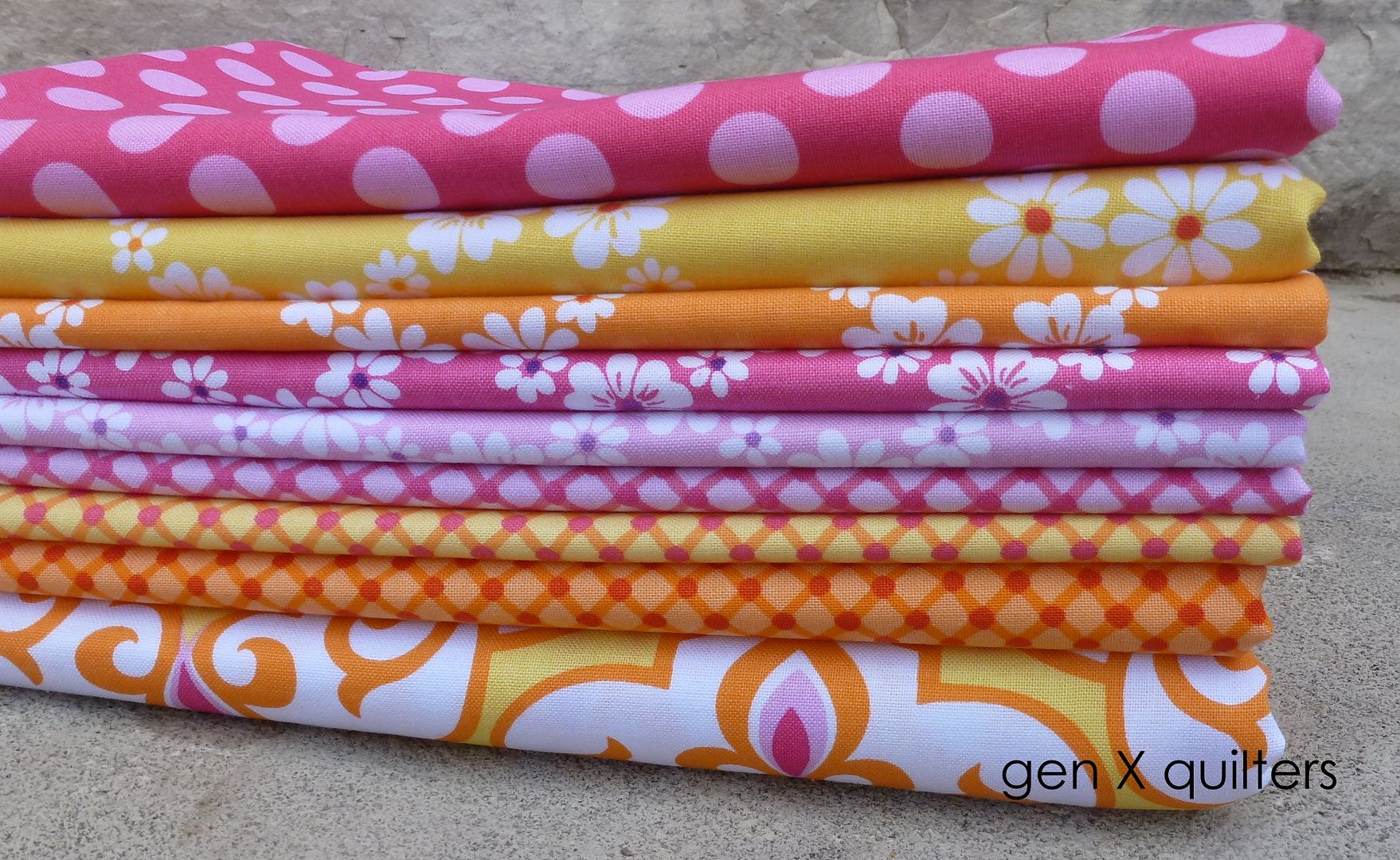 Quilt Stats.
Name: Gatekeeper
Size: 70" x 70"
Design: by AnneMarie Chany
Fabric: Happy Tones by Michael Miller
Piecing: Me
Quilting: LAQ Beany of Quilty Pleasures
Pin It