Pin It
Although I have been posting pretty regularly for the past month, I feel like I haven't been around much. I have hardly sewn in the last 3 weeks (well, the whole dang month to be truthful) - due to all the holiday tasks, traveling and get-togethers. I'm sure everyone takes a bit of a break from their daily life in December, and since sewing is a "daily" for me, it feels strange to be away. But good to be back in the saddle after a much needed rest.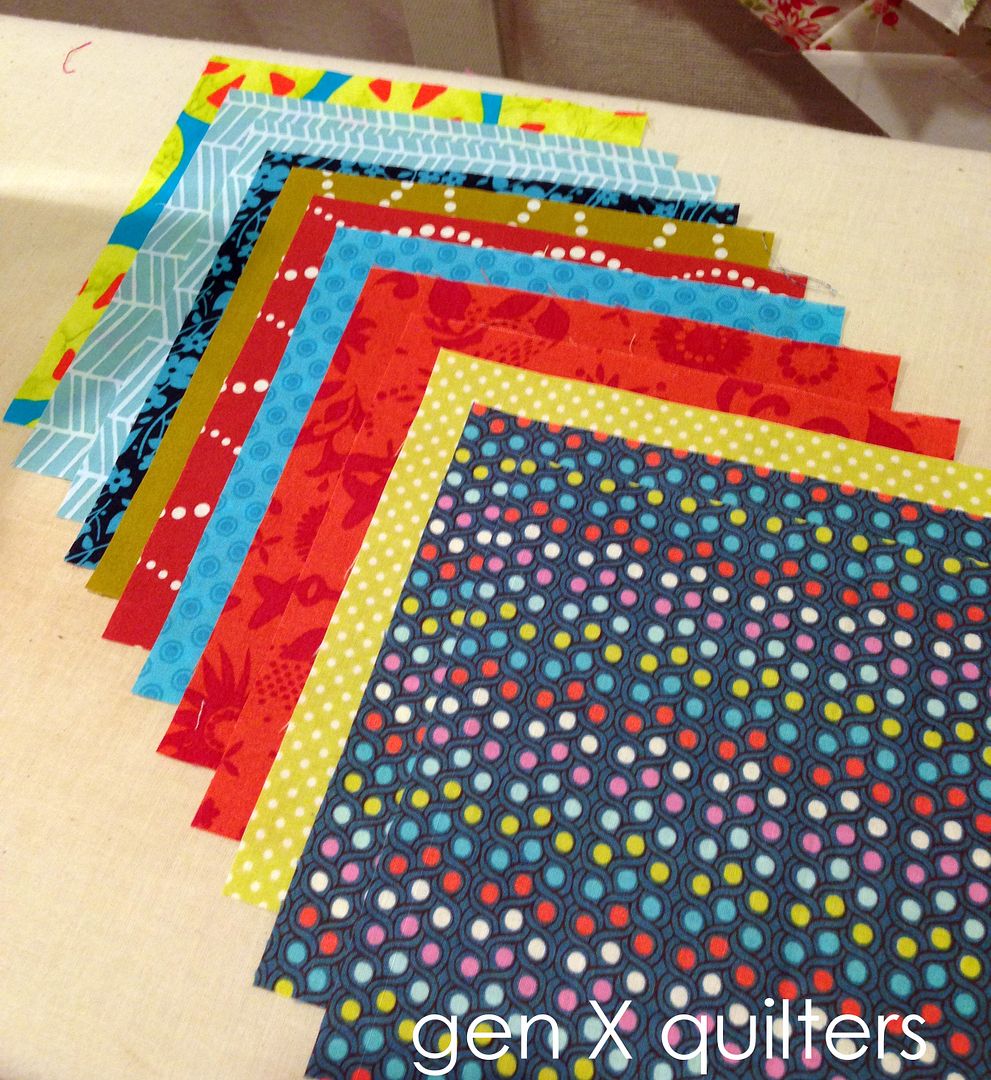 Here is the only thing I have to show for December. When I posted about the
late stocking
I made for boy #3, I realized I hadn't sewn for my family at all over the past year. Instead I'd solely been sewing deadline to deadline in the small nap window of my afternoons. It made me sad. As of course, my family is the whole reason I started quilting to begin with.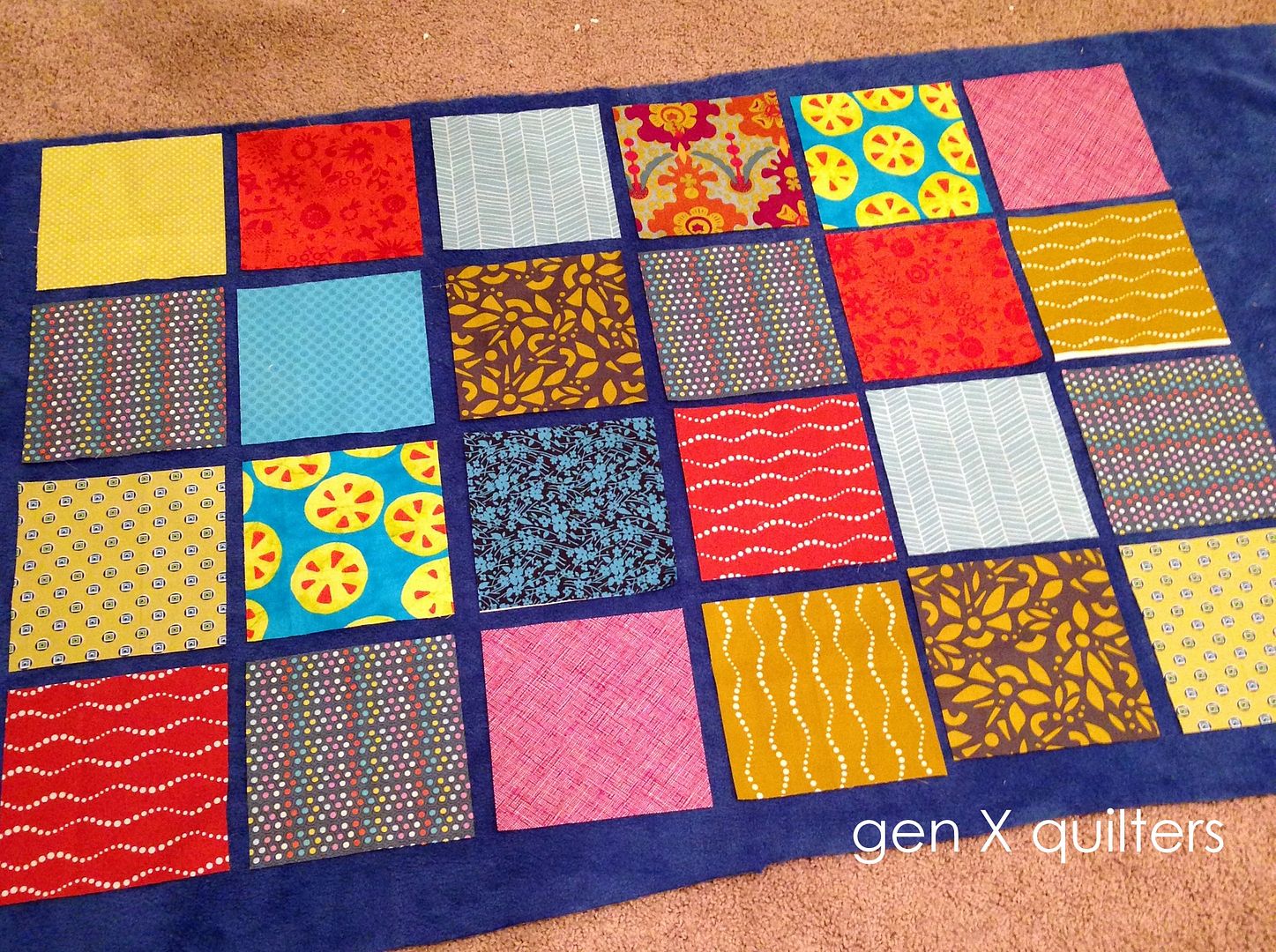 All my boys are owed a new quilt. And since they are fight over the "special blankies" of my youngest (he has 3, but don't anyone dare touch a single one), I've decided to make quilts for them backed with the fuzziest fuzzy fleece minky. This is probably against my best judgement.... I'm not sure minky and I are friends.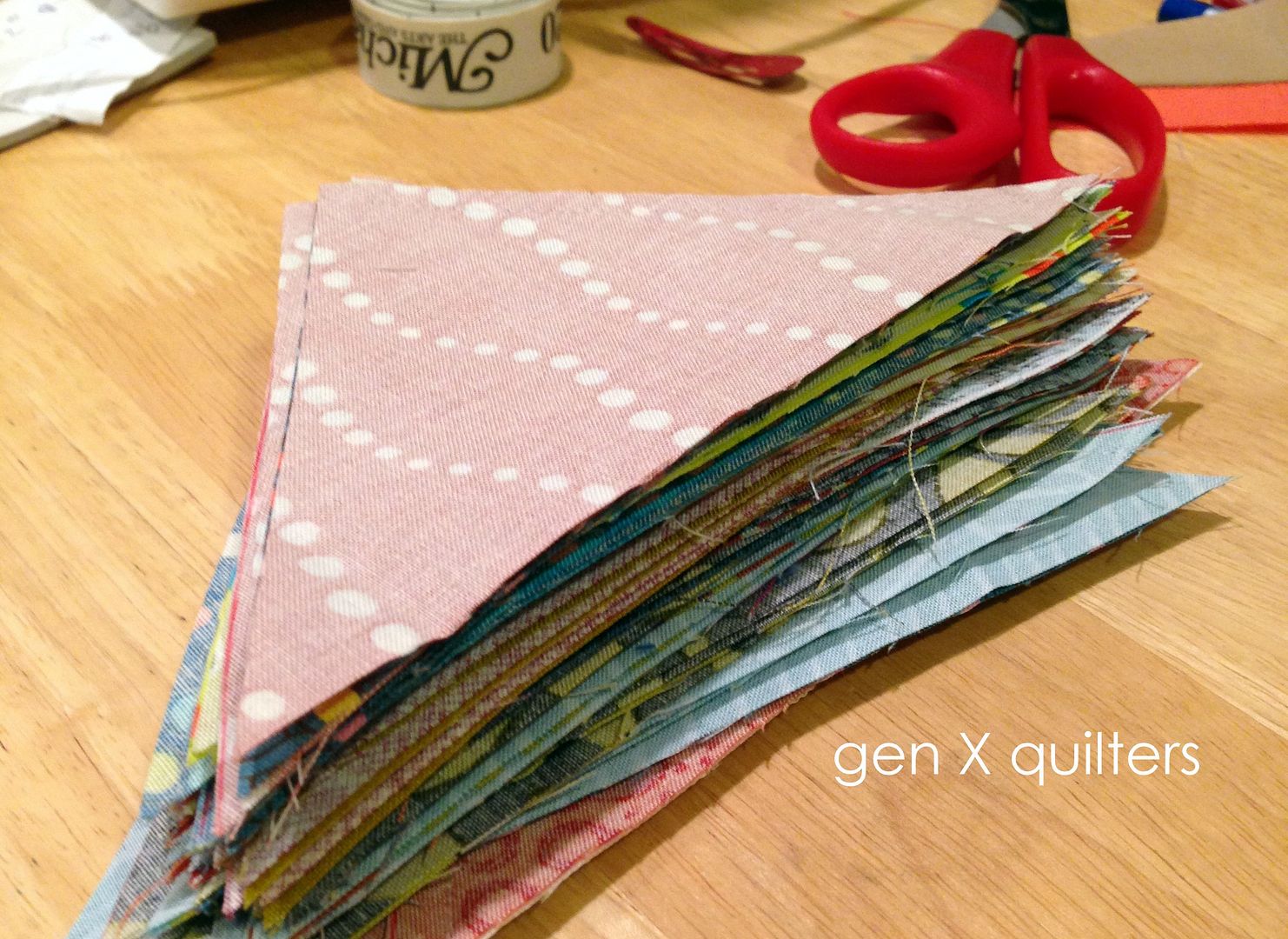 I began the first quilt trying to pull fabrics from my scraps to make a "not-too-cutesy", "not-too-manly" quilt for my 7.5 year old son. Easier said than done. I decided to go the
hourglass
route to mix up the fabrics.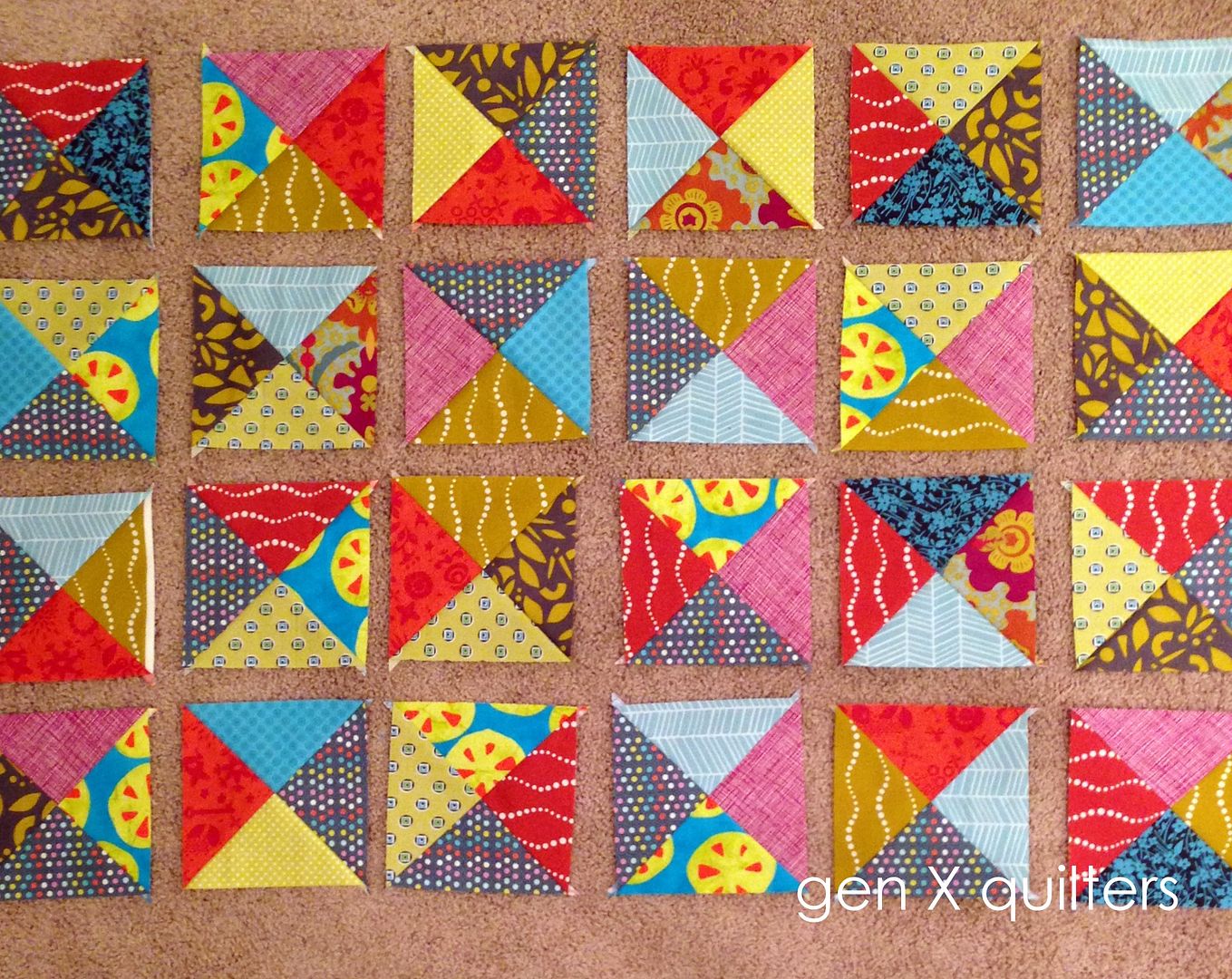 I decided each block should be framed to break up the busy-ness. But to add a little interest, I alternated framing with white and khaki. Good for a boy, no?
Overall, I'm still a little "meh" on this quilt.
Instagrammers
assured me I was just in that phase of looking at the fabrics too long. We'll see if it "wows" a little better once it's been quilted. And maybe it needs some real daylight too - but it's been too cold in the midwest this week to venture outside much!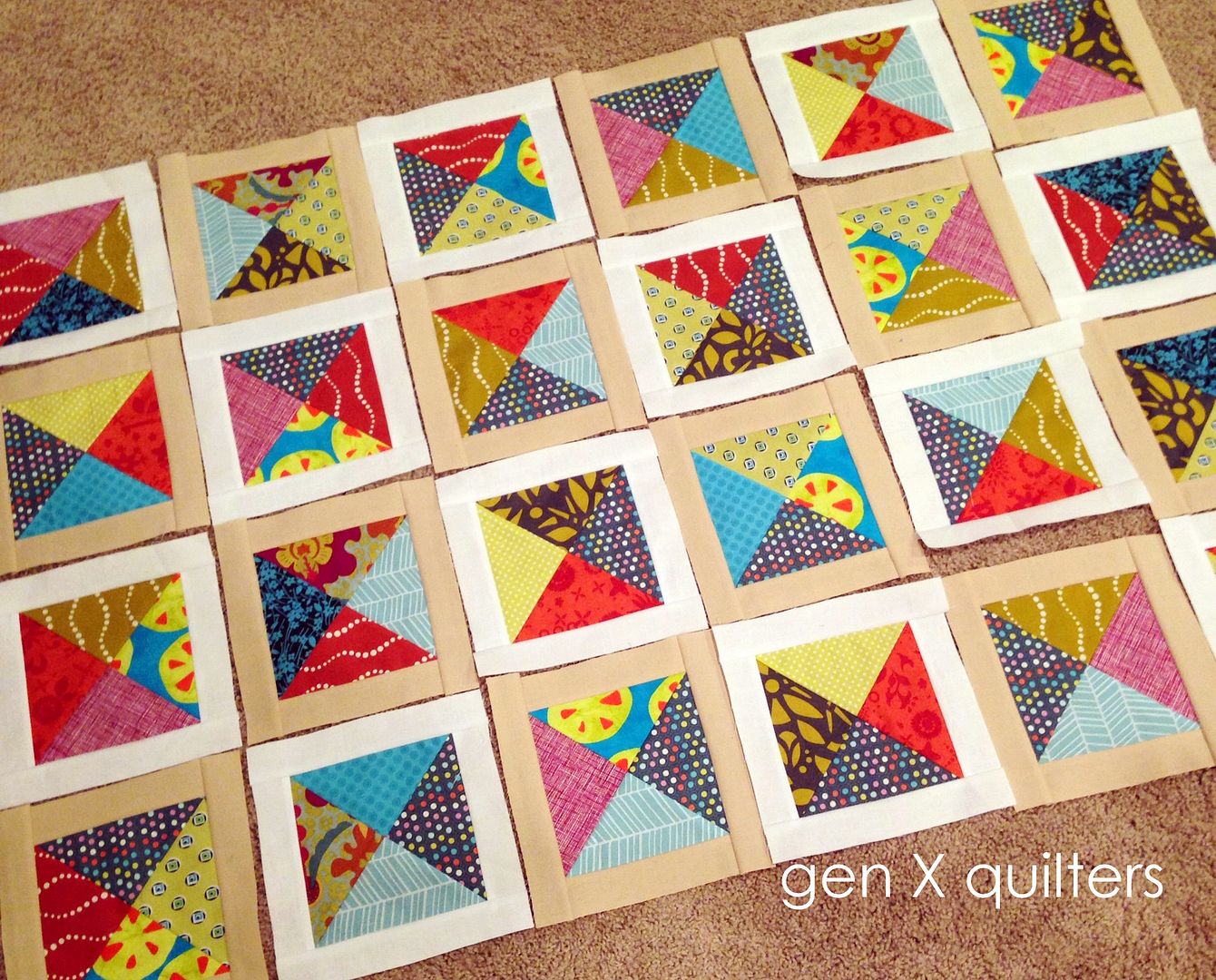 If I needed to be hit over the head with a hammer about my kids needing some sewn love, my Christmas present from the 2 oldest boys was fabric. Specifically, Buckeye fabric. Which they bought because they want me to make them Buckeye pillowcases. "See, Mom? The lady at the store even knew exactly how much you needed for each one!"
My 4-yr. old and I sewed his pillowcase together over the holiday day break. One more to go!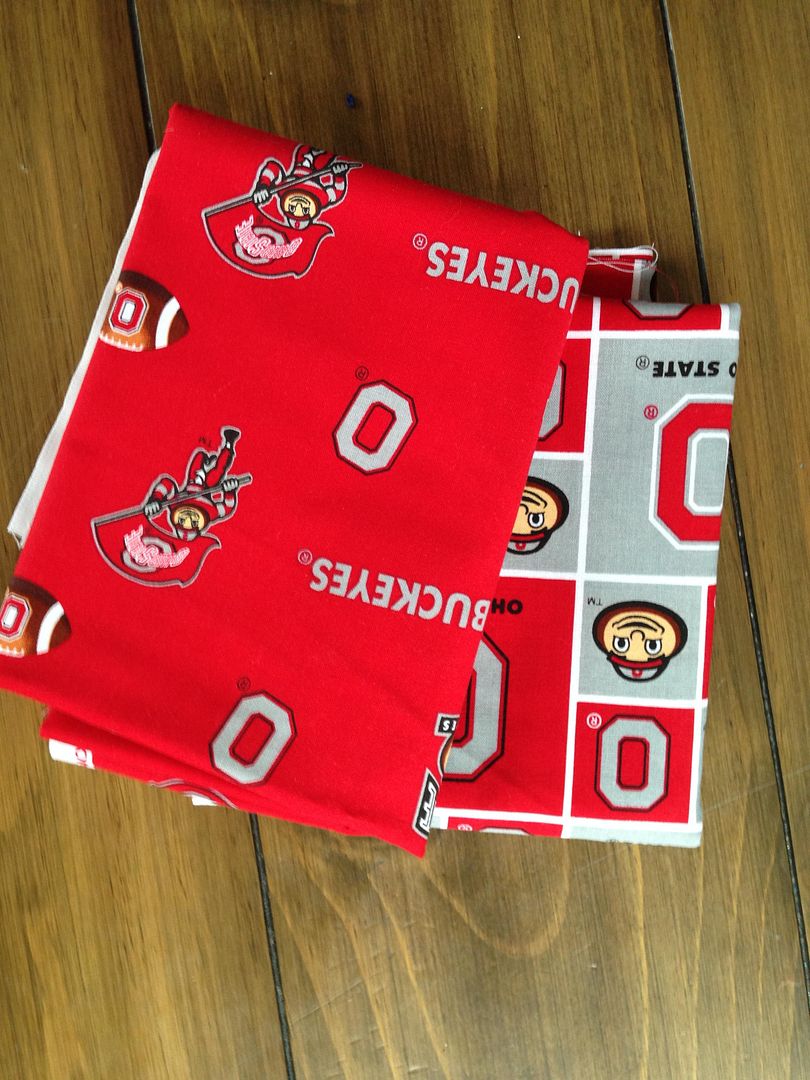 Are you refreshed to begin a new year? As always, I have tons of ideas for the coming year, but can't decide where to start first!
Pin It