Pin It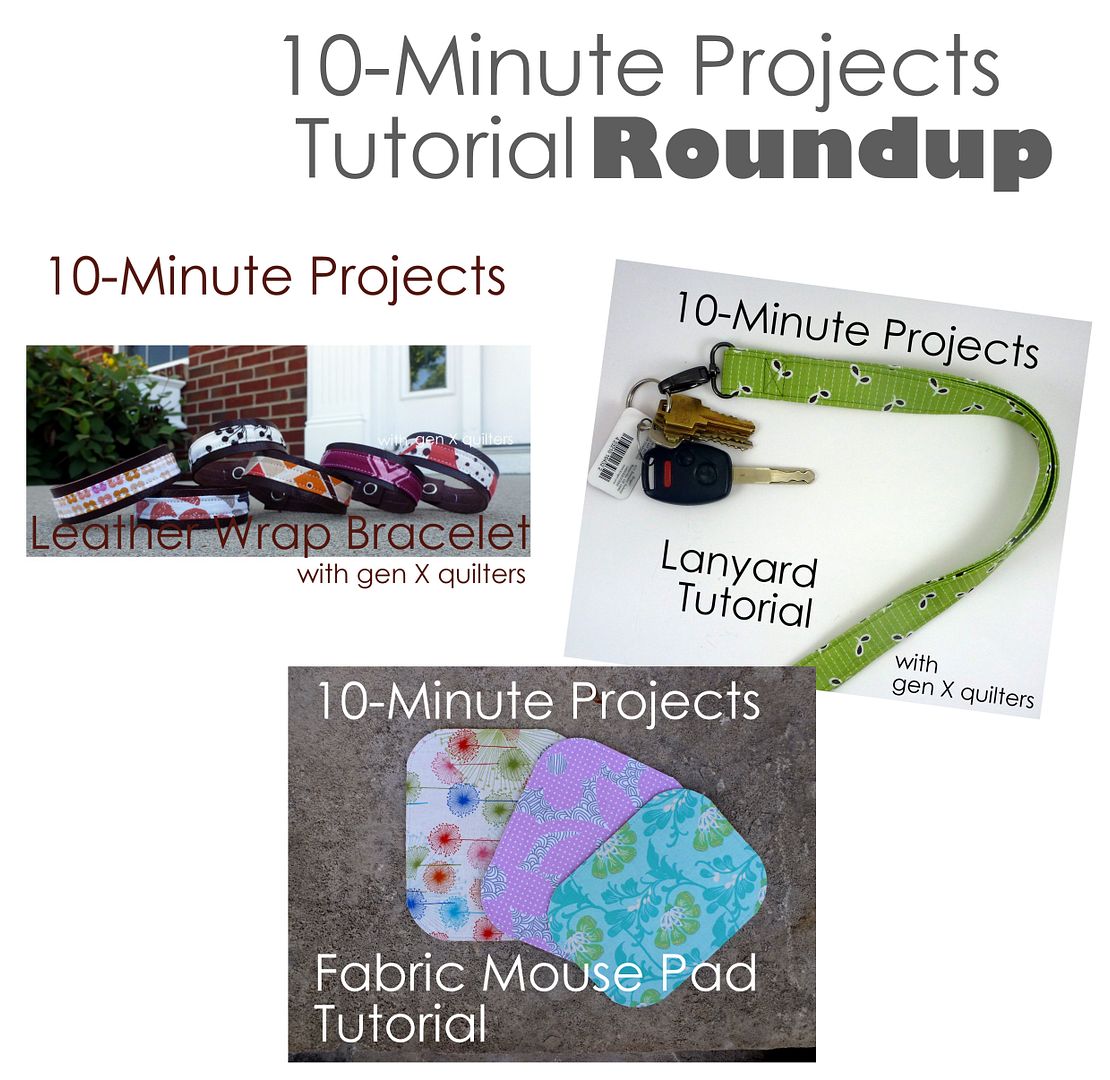 Do you need gifts for family, friends or teachers in a jiffy? Look no further! Each of these 3 tutorials use minimal fabrics (aka your scraps!) and hardware, and I guarantee you'll spend more time picking out your fabric than making the actual gift.
I just revisited the
lanyard tutorial
for a teacher gift and that's when I realized all of these 10-Minute Project are perfect for this time of year.... when handmade says "You're Special", but you don't have a lot of
time
to make it.
Enjoy...

Pin It