Pin It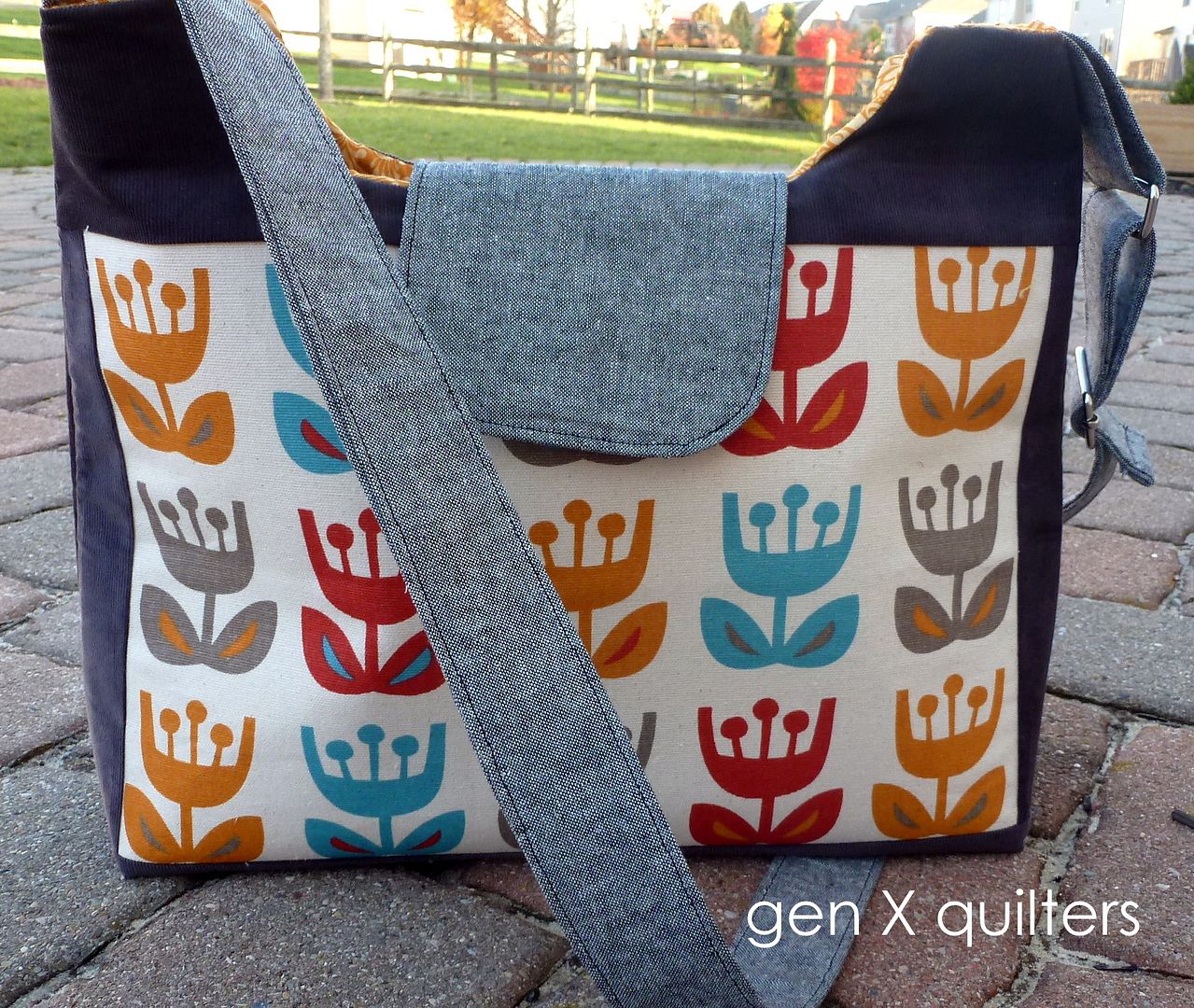 It's a rare thing for me to go back and make a pattern again. I usually love to try something new. So for me to go back, dig up this pattern and make another
Mabel Messenger Bag
is saying something.
I made the
first one
last January and have been using it throughout the year. This bag has held up the best of all the handmade bags I have. It takes a lot of gumption to be my daily driver bag.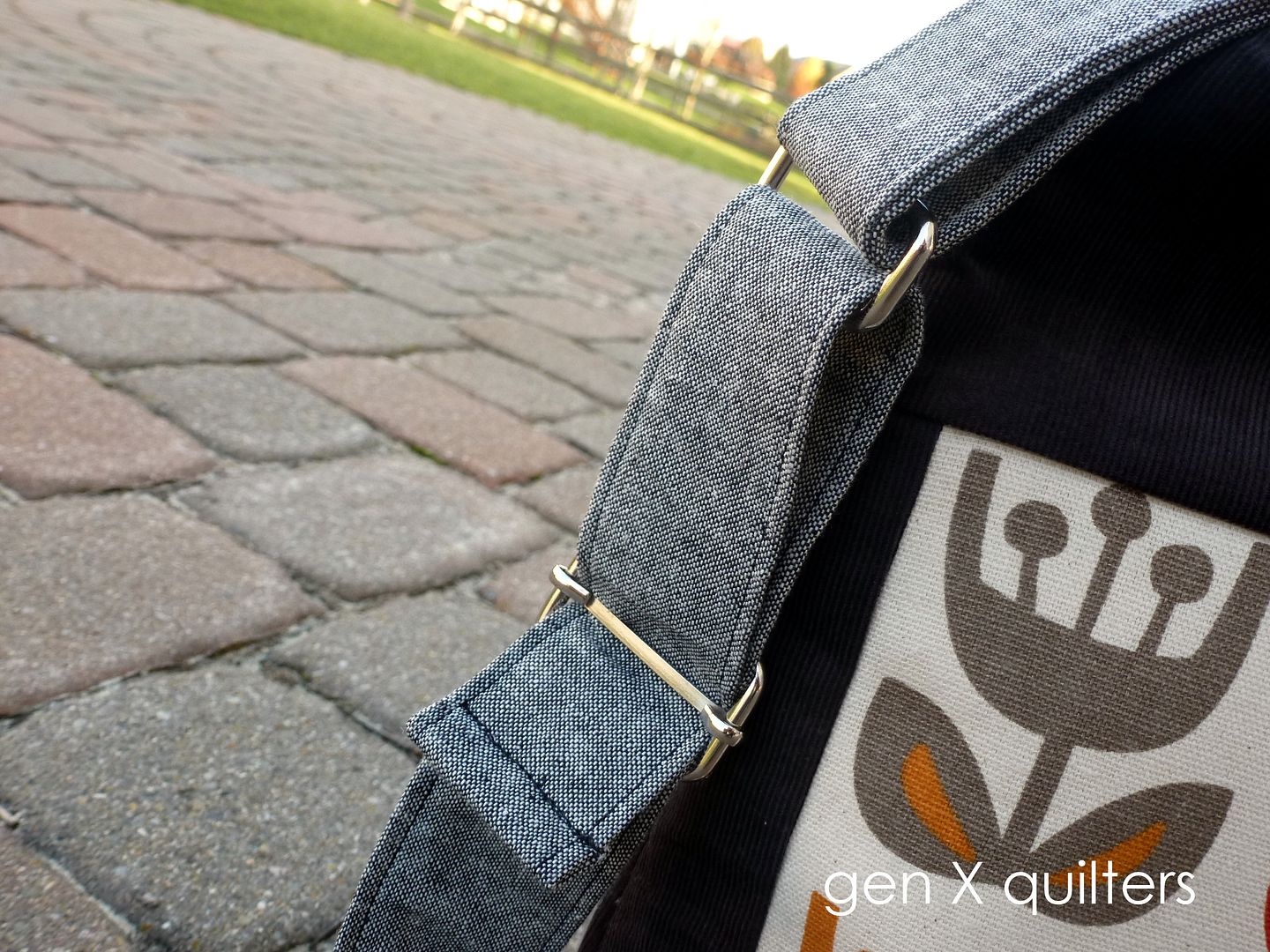 I love it's sturdy construction (appropriate interfacings are recommended in the pattern) and it's professional looking hardware. Both for the shoulder strap and the magnetic closure shown above.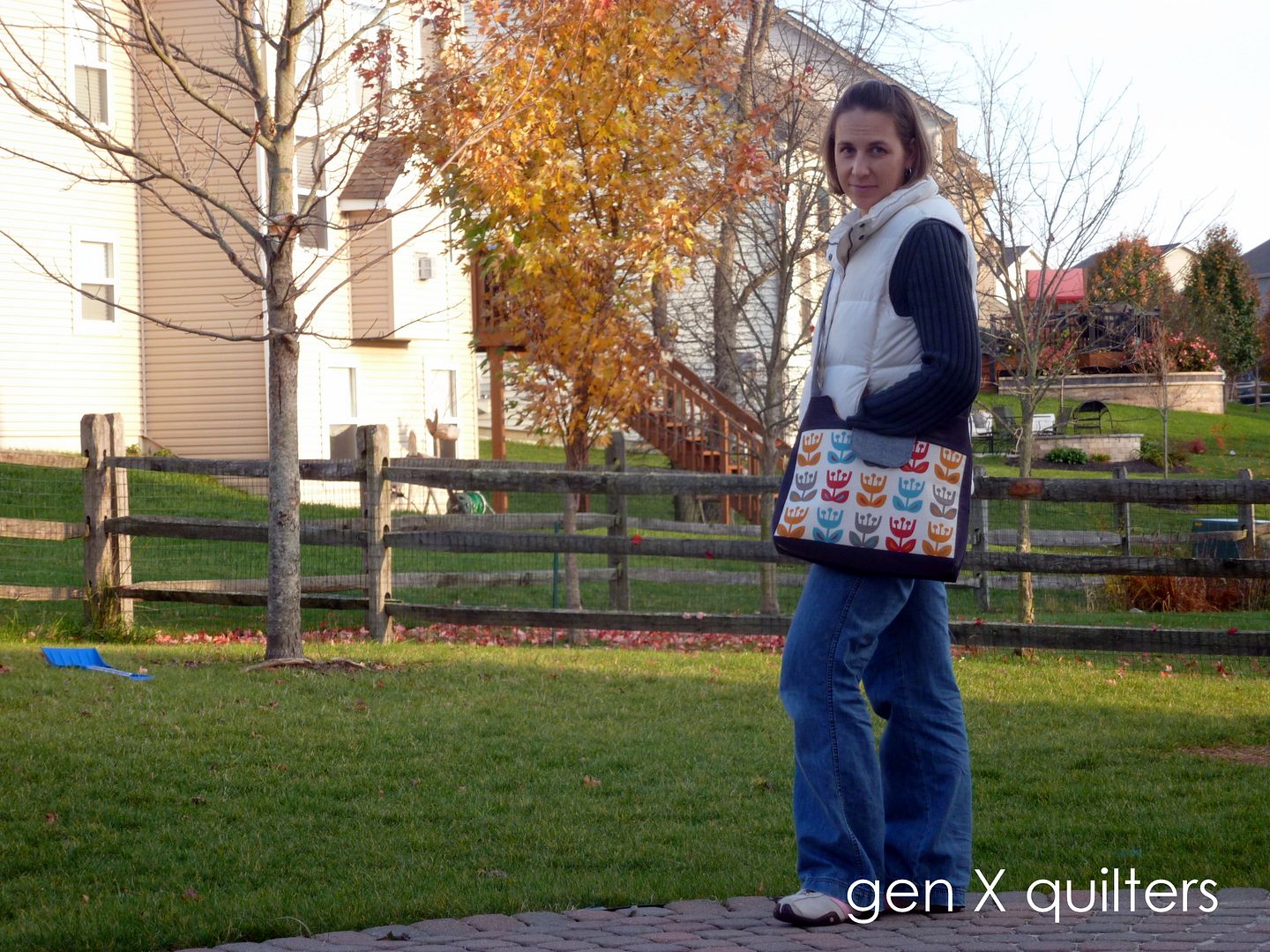 Here I am asking my 7-yr old if I'm actually IN the picture he's taking.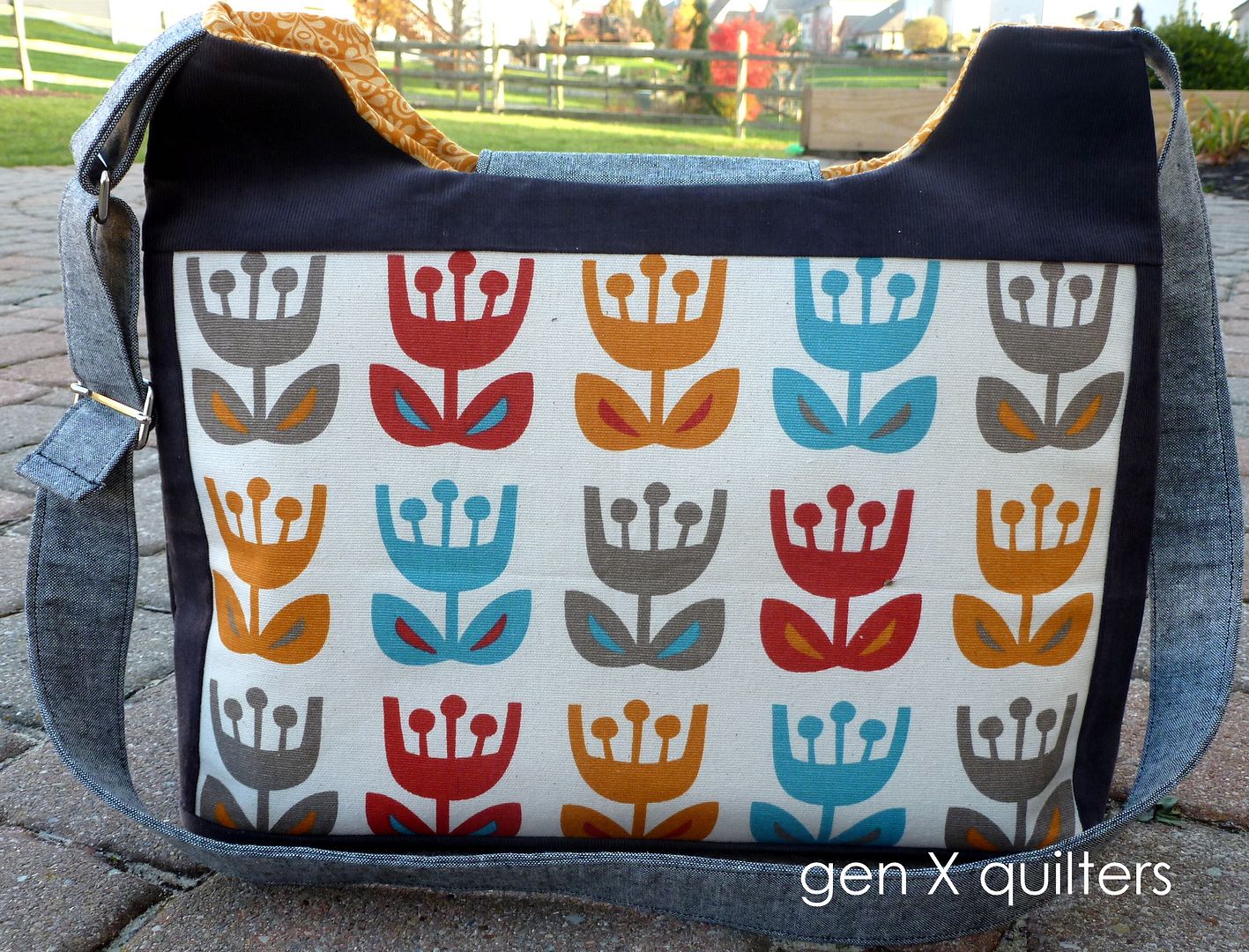 the back
Mabel Messenger Bag V2
Outside -
Outside Oslo by Jessica Jones; Robert Kaufman Charcoal Corduroy.
Strap - Essex Yarn-dye in Black by Robert Kaufman.
Lining - Toomuchery by Helen Dardik P&B Textiles.
Pocket Lining - Sunprint Corsage by Alison Glass
Pin It